Pre Optometry program
The pre optometry program at Parkside is designed to help you gain the necessary academic and professional requirements that will help you become a competitive candidate for professional optometry schools. We offer exceptional learning opportunities in a small class setting which helps with your success. 
If you are interested in the science of the visual system, diagnosing and treating visual problems, and managing diseases, injuries and vision disorders, the pre-optometry program is for you. As an optometrist, you would spend time performing vision tests, diagnosing sight problems, prescribing eyeglasses, performing minor surgical procedures as well as counselling patients on eye health, and how overall good health can reduce vision problems.
---
Follow link for more information about the Center of Health Sciences and other Pre Health programs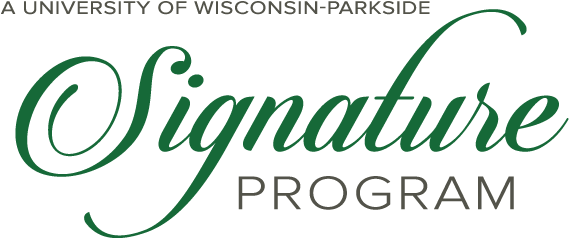 Popular Majors
Students hoping to gain acceptance into professional health programs can pursue a major in any department/discipline throughout the university.
Partners in your future
As a student in the pre-optometry program you will receive: 
Assistance obtaining shadowing/internship experiences with local optometrists  
Help to ensure you are choosing the correct career pathway 
Experience that is required to gain acceptance into optometry school
Optometry School Program Pre-Requisites
Common science/math pre-requisite classes that are required by most optometry programs 

General Biology  |  BIOS 101 and 102  |  8 credits total  |   I year
General Chemistry  |  CHEM 101 and 102  | 10 credits  |  I year
Organic Chemistry  |  CHEM 321, 322, and 323  | 11 credits  |  1 year
Biochemistry  |  BIOS 307  |  3 credits |  1 semester
Anatomy  |  BIOS  300  |  4 credits  |  1 semester
Physiology  |  BIOS 341 | 3 credits)  |  1 semester
Microbiology  |  BIOS 303  |  4 credits  |  1 semester
Statistics  |  BIOS 210  |  4 credits  |  1 semester
Calculus  |  MATH 221  | 5 credits  |  1 semester
Psychology  |  PSYC 101  |  3 credits  |  1 semester
---
Accredited optometry school programs can be found at the National Optometry Association website. 
UW-PARKSIDE PRE-OPTOMETRY ACCEPTANCE RATE 2001-2022
Medical Schools Parkside Students Attended
Doctor of Optometry
| | | | |
| --- | --- | --- | --- |
| ICO  | Penn |   |   |
| MCPHS | Salis University |   |   |
| Midwestern | St. Louis University |   |   |
| Nova | Western University |   |   |
PROGRAM CONTACT INFO
Bryan Lewis | (262) 595-2327 | lewisb@uwp.edu