General Considerations
 Resumes should be kept to one or two full pages. Typically, college students and entry-level job seekers have a one-page resume.
 Resume font should be readable and stay within 10 to 14 points.
 Use consistent indentation, capitalization, font style, spacing, margins and abbreviations.
 Do not use personal pronouns (I, me, you, etc.).
 Avoid using resume templates; they may not interface well with other platforms.
 It is not necessary to include a list of professional references or the statement, "References Available Upon Request." Your reference list should be a separate document.
Heading
 Remove any automatic hyperlinks.
 Phone number: create a professional outgoing message that lists your full name and time you will return their call.
 Include your LinkedIn or e-Portfolio address.
Education
 For chronological resumes, list degrees in reverse chronological order (most recent listed first). You do not need to include your high school diploma once enrolled in college.
 Spell out names of degrees "Bachelor of Science", "Master of Science".
 List the month and year of your graduation. (i.e., if you are graduating in May 2020, write "May 2020").
 Include GPA if it 3.0 or above or if it is specified on the job posting.
 Round the number up (i.e. 3.5, not 3.47)
Relevant Experience
 Use bullet points - brief, descriptive statements about your most important duties and accomplishments in both paid and unpaid roles.
 Use strong action words to describe your work experience. Avoid passive phrases such as "responsible for" and "duties included". Eliminate personal pronouns (I, me, we) and articles (a, an, the).
 Make sure you include any communication skills that you used in the project or job such as writing a technical report, giving a presentation, or working in a team.
 Use appropriate verb tense. Use present tense action words to describe present employment experience and past tense action words to describe past employment experience.
Volunteer Experience
 Include volunteer experiences that showcase your communication, problem-solving, and leadership skills to show employers your well-rounded portfolio.
Additional Information
If there is room on your resume, feel free to include this additional information:
 Language skills: Are you fluent in multiple languages? Which ones?
 Military experience: Have you served in the military? If so, list the branch, your position, and any special training or education.
 Professional memberships and leadership positions: Have you attended any conferences/workshops/seminars? What were they? Where were they located?
 Certificates and licenses: Are you certified in first aid, CPR, mental health skills, etc.?
 Computer or technical skills: Do you know how to use any software that pertains to the position? How proficient are you with each program? **If you are applying for technology positions and have extensive computer skills, consider placing this section between the Education and Experience sections.**
 Class presentations/projects: Have you presented on a topic that may be important to the company?
Example of heading
Crystal Chronological
Milwaukee, WI | 540-262-2626
crystal.chronolgical@gmail.com
www.linkedin.com/in/crystal.chronological
Example of Education
Bachelor of Science in Business Management December 2018
University of Wisconsin-Parkside, Kenosha, WI
Minor: Mathematics
GPA: 3.8
Organizations: National Society of Black Engineers, American Society of Mechanical Engineers
Example of Relevant Experience
Marketing Intern, NEC Corporation of America, Irving, TX May 2018-August 2018
Generated a digital loyalty program which produced a repeat customer base of >35%
Assembled sales materials, dealer kits, and collateral in preparation of marketing presentations
Channeled marketing campaigns and assisted with all components of product messaging
Supported the NEC Product Marketing Team with various initiatives including writing internal and external communications, web content, and social media for customer growth and allegiance
Example of Volunteer Experience
College Possible FAFSA Volunteer, ABC University May 2018-August 2018
Articulated changes to the application to make students and families aware of the influence on their student aid and future applications
Guided students and their families with the Free Application for Federal Student Aid (FAFSA) to confirm the application was completed accurately and any questions were answered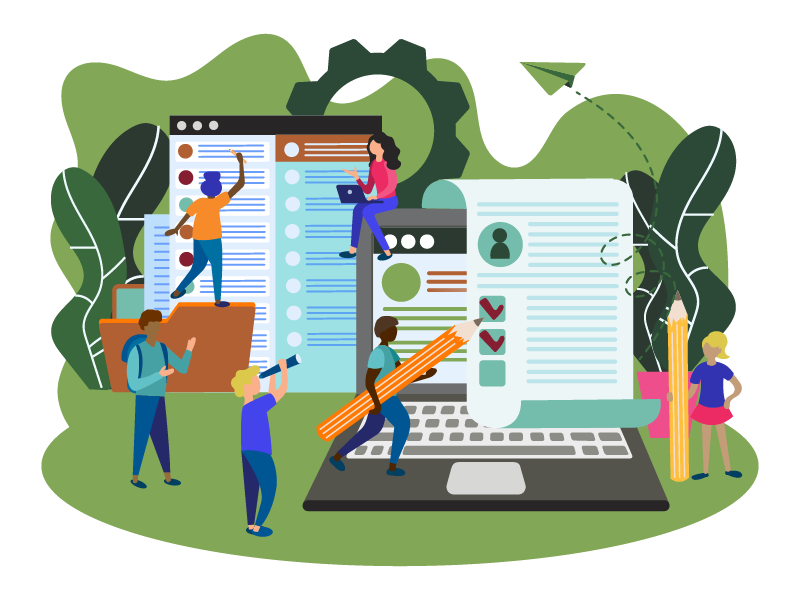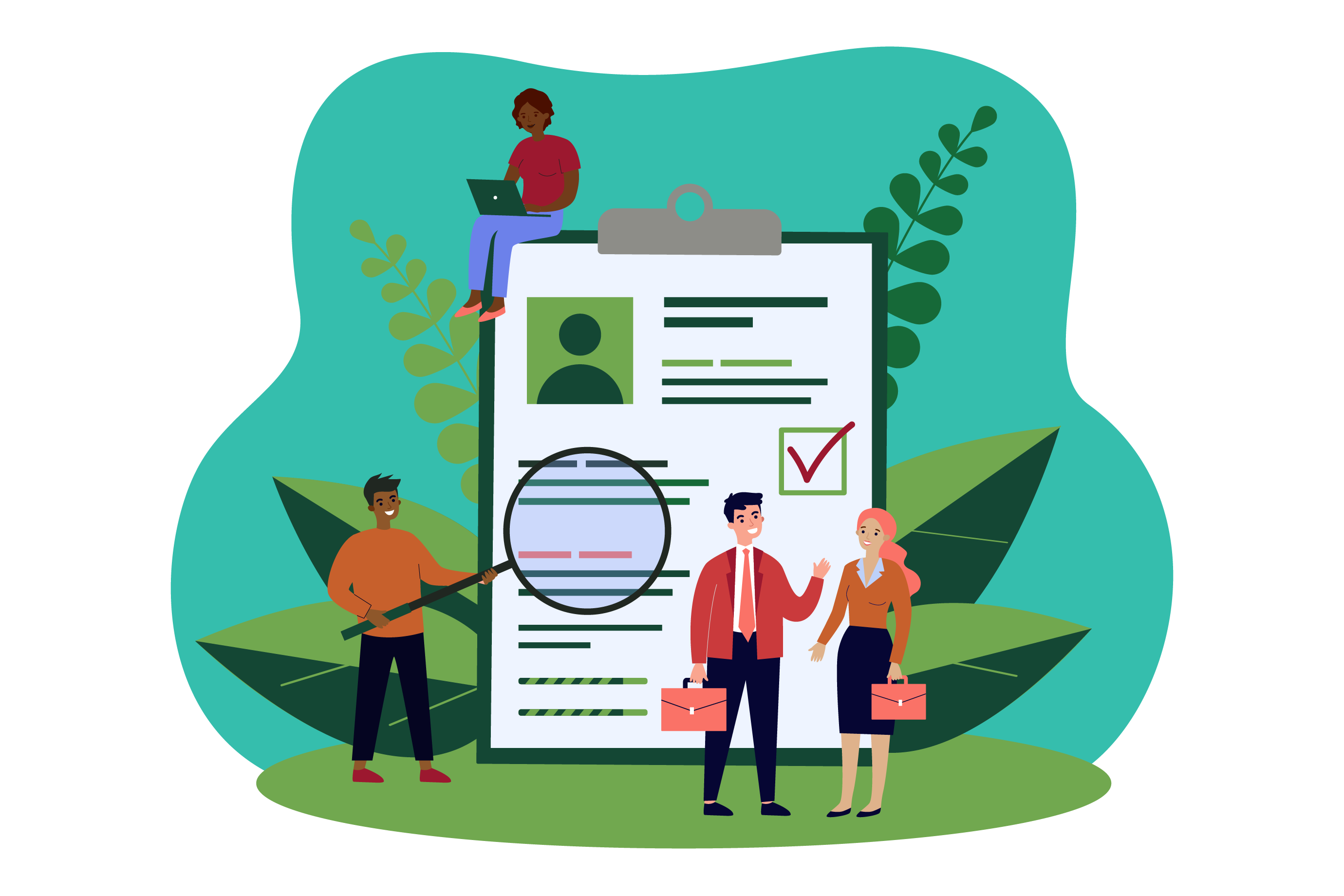 Resume Formats
Which resume format is right for you?
There are three common resume formats: chronological, functional, and combination. Use this section to decide which is best for you. The Chronological Resume is the most commonly used.
Chronological Resume
Overview
Lists your work history in reverse order – starting with your current or most recent job first.
Advantage
Easy to write. Emphasizes a steady employment record. Employers like to see job titles, dates of employment, and level of responsibility.
Disadvantage
Calls attention to any employment gaps. Skills can be difficult to spot.
Best used
To reemphasize past career growth and development in the same career.
Don't use if
There are multiple gaps in your work history or are entering the market after a long absence.
Functional Resume
Overview
Focuses on skills and strengths relevant to position and employer.
Advantage
De-emphasizes a spotty work history. Allows you to highlight strengths and transferable skills.
Disadvantage
No detailed work history. Disliked by many employers – document looks like you are hiding employment gaps, lack of relevant experience, or underemployment.
Best used
To emphasize transferable skills. Use this format if you have limited work experience or are changing careers.
Don't use if
You want to emphasize growth/development. Responsibilities in recent jobs were limited.
Combination Resume
Overview
Blends the flexibility and strength of the other two types of resumes
Advantage
Shows off a strong employment record with upward mobility. Show the skills you have used in the past to apply to the job you are seeking.
Disadvantage
Work history is lower on the page, which may not receive employer attention.
Best used
To show off your skills developed throughout your work history. Use when you are making a career change.
Don't use if
Your experience is limited, or there are wide gaps in your work history.
Example of Chronological Resume
Crystal Chronological
Kenosha, WI | 555-555-5555 | crystal.chronological@gmail.com
www.linkedin.com/in/crystal.chronological
EDUCATION
Bachelor of Science in Computer Science December 2019
Minor: Mathematics
University of Wisconsin-Parkside, Kenosha, WI
GPA: 3.8
Organizations: Association for Women in Computing (AWC)
SKILLS
Programming/Scripting Languages: (Proficient) Java; (Familiar) Python, C, SQL, Javascript, MATLAB
Technologies/Environment: Windows, Linux, MySQL, Win32 API/GUI, ASP.NET
EXPERIENCE
Student Intern Summer 2019
Mayo Clinic – Rochester, MN
Migrated existing website from SQL Membership to ASP.NET
Surveyed and interviewed with end users to determine their information needs
Wrote application to create custom surveys
Desktop Support Consultant September 2016 - Present
Campus Technology Services - University of Wisconsin-Parkside
Provide second level technical support in faculty/staff offices as needed to ensure timely client service and appropriate issue resolution
Escalate technical support issues that cannot be resolved to ensure timely service to the client and issue resolution
Ensure the security and confidentiality of all customer data and information; protect against unauthorized access or use of such data or information that could result into substantial harm
PROJECTS
Vintage Foundation Fall 2018
Boys and Girls Club – Kenosha, WI
Advised on new technologies to help further the organization's mission and goals
Instructed program director on building a user-friendly website and employee database
Assessed systemic problems and suggested possible solutions
News Delivery System Spring 2018
University of Wisconsin-Parkside Foundation
Integrated old code with new for web application delivering custom tailored web news
Coded in Java using Model-View-Controller architecture
Example of Functional Resume
Faye Functional
Oak Creek, WI
ffunctional@uwp.edu | (222) 333-4444
SUMMARY OF QUALIFICATIONS:
Event Planning
Innovative and inventive individual with exceptional skills and abilities to design and coordinate events to satisfy clients and guests
7 years' experience organizing and facilitating annual holiday celebration for university-wide staff and their guests; managed volunteer tasks to ensure success of the event
5+ years' experience assisting with the coordination of wedding ceremonies and receptions, along with funeral processions for St. Joseph parish
Customer Relations
Over 7 years' experience communicating and collaborating with external brokers, investors, and contributors to facilitate transactions to the university
Able to manage a large volume of purchase orders and negotiate contracts with nearly 100 suppliers to obtain optimum pricing, terms, and deliveries
Familiar with processes that expedite distribution to ensure prompt and correct receipt of products from assigned suppliers
EDUCATION AND TRAINING:
Bachelor of Science in Business Management May 2021
University of Wisconsin-Parkside – Kenosha, WI
Ciatti's Ristorante Cooking Class/Demo January 2019
Ciatti's Ristorante – Milwaukee, WI
Associate in Applied Science, Accounting May 1990
Milwaukee Area Technical College – Milwaukee, WI
PROFESSIONAL EXPERIENCE:
Accountant July 2008 – August 2017
Marquette University
Bookkeeper & Event Coordinator November 2002 – July 2008
St. Joseph Catholic Church – Milwaukee, WI
Example of Combination Resume
Chris Combination
434-555-2000 | ccombination@rangers.uwp.edu
linkedin.com/in/chris-combination
PROFESSIONAL SKILLS PROFILE
Managed brand development project increasing customer loyalty by >30% within 3 months
Planned and created promotional and publicity strategies, increasing business membership by 25%
Directed marketing campaign goals and objectives, target audience, and messaging
Lead service teams to improve customer satisfaction rating from 72% to >89% within 7 months
EDUCATION
Bachelor of Arts in English May 2020
Minor: Graphic Design
University of Wisconsin-Parkside – Kenosha, WI
GPA: 3.7; Dean's List
RELEVANT EXPERIENCE
Marketing Intern, NEC Corporation of America May 2019 – August 2019
Generated a digital loyalty program which produced a repeat customer base of >35%
Assembled sales materials, dealer kits, and collateral in preparation of marketing presentations
Channeled marketing campaigns and collaborated with team on all product messaging components
Supported the NEC Product Marketing Team with various initiatives including writing internal and external communications, web content, and social media for customer growth and allegiance
ADDITIONAL EXPERIENCE
Shift Supervisor, Applebee's May 2017 – Present
Promoted from Host/Server to Shift Supervisor after 6 months
Improved customer satisfaction ratings from 72% to >89% in 7 months as Shift Supervisor
Select and train staff to provide excellent customer service, and promote highly functioning teams
Provide leadership and management as Shift Supervisor for 15 staff and >150 guests per shift
Sales Associate, Target June 2016 – May 2017
Greeted customers and responded to guest inquiries with accuracy and punctuality
Cross-trained to operate in multiple areas of store as needed
Organized floor sets to strategically place product and rotated season merchandise
VOLUNTEER EXPERIENCE
Volunteer, Food Pantry of Downtown Ministries August 2017 – Present
Recruit and organize volunteers to cook, set-up, and serve 3 weekly meals
Elevate your resume by using the most descriptive and accurate words to describe your experience.
Resume Accomplishment Statements

Action verb (skill) → Task or Situation → Result or Impact
Organized campus events such as XYZ to educate the public about equity and inclusion
Analyze quarterly data to demonstrate the effectiveness of new marketing strategies
Facilitated socialization of sheltered dogs and cats in order to prepare for adoption
Quick Tips to Make Your Bullet Points Awesome!
Check if your resume is updated as per the resume checklist guide 
Refer to the resume formats and check out the examples for - Chronological resume, Functional resume and Combination resume 
Add Action verbs for describing your experience
Research about employer and showcase your skills properly
Quantify whenever possible! 
Sample Resumes
Below are some sample resumes in different fields for your references. Do have a look to make changes to your resumes and get it up to the mark. Impress the employers by standing out, so make your resume shine!