Orientation - Early College Credit Students
Welcome to #RangerNation! Your Early College Credit Program (ECCP) Orientation provides you with opportunities to build community, help you learn about being a student at Parkside, and guide you through the course registration process. 
You're almost there! Here are you next steps:
1. Activate your Parkside Account, if you haven't already.
2. Take your Placement Test, and/or submit any AP scores, if needed. Placement exams must be completed at least 48 hours before your ECCP Orientation
3. Register for Orientation. All first-time ECCP students are required to attend the ECCP Orientation to register for classes. Returning ECCP students will be sent information about registering virtually.
*First Year, Transfer, Adult, & Re-entry/re-admit students should visit the appropriate page for further information on their next steps.
If you haven't already, please...
Early College Credit Orientation is for High School students who have been approved to participate in the Early College Credit program.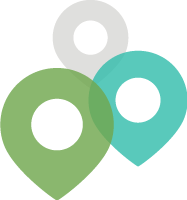 Date for Students starting in Fall 2023
First-time ECCP students: Friday, August 18, 2-4 pm
Returning ECCP students: Virtual Registration is on Thursday, August 17, 10 am-12 pm via Zoom Meeting
This is the only Orientation date for the Early College Credit program.  You must attend on this Orientation date if you will be participating. 
Time
2-4 pm
You will learn about Parkside and ECCP, take tours, and register for classes.
Location
UW-Parkside Student Center
Make up date will be August 25 from 10 am-12 pm. Families can reach out directly to youngj@uwp.edu. 
Are you taking a course that requires a placement test? Please make sure they are complete at least 48 hours prior to your New Student Orientation session.
Cost
There is no cost to attend Orientation or to take the Placement Test.  
Failure to Attend
Failure to attend will result in being unable to participate in the Early College Credit Program during Fall 2023. Questions
Should you have questions about NSO or your next steps please contact the Early College Credit Program at eccp@uwp.edu or at (262) 595-2355.
EARLY COLLEGE CREDIT PROGRAM