Orientation - First Year Students
Welcome to #RangerNation! Your Ranger experience starts here! Your New Student Orientation (NSO) session provides you with opportunities to build community, help you learn about being a student at Parkside, and guide you through the course registration process. 
You're almost there! Here are you next steps:
1. Activate your Parkside Account, if you haven't already.
2. Take your Placement Test, if you haven't already. Placement exams must be completed at least 48 hours before your New Student Orientation.
3. Register for Orientation. All first year students are required to attend a New Student Orientation session.
*Transfer, Adult, & Re-entry/re-admit students should visit the appropriate page for further information on their next steps.
If you haven't already, please... This information is for students starting in the Winter/Spring 2023 term.
Information for students starting in Summer/Fall 2023 will be available beginning February 1.
New Student Orientation (NSO)
All incoming first year students starting classes in winter/spring 2023 term are required to attend a New Student Orientation (NSO) session. 
Click a date below to register for your New Student Orientation session!
Haven't taken your placement tests? Please make sure they are complete at least 48 hours prior to your New Student Orientation session.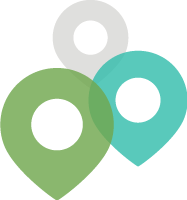 You will be able to interact with the following campus departments at your orientation session:
Advising and Career Center
Financial Aid
Residence Life
University Dining & Ranger Card
University Bookstore
Student Health, Counseling, and Accessibility Services
And many more!
Our full schedule for the day for both students and guests can be found on our Orientation Schedule Website. The day will begin promptly at 7:30 am with check-in at the University of Wisconsin-Parkside Student Center and end by 4:30 pm. Please note, students and guests are separated throughout the day.
Cost
The Orientation and Course Placement fee ($125) is charged to the student's SOLAR account and is part of the $260 New Student Fee. This fee will appear on the student's first tuition bill from the University. Additional information regarding fees can be found in New Student Orientation Policies document.
Family & Guests
Families and guests are more than welcome to attend NSO. Please note that the student orientation and the family/guest orientation are separate but concurrent programs. The cost to attend is $35 per person ($20 per child 2-11 years old, free for children 2 and under). These fees will be charged to the students' SOLAR account. 
Cancellation & No-Shows
Due to costs incurred by New Student Services, a $25 fee is assessed to students who change their NSO date or cancel later than 8:00 am CST three business days prior to their scheduled session or do not show up for their scheduled Orientation session. 
Changes/updates can be made by logging back into the database or by emailing orientation@uwp.edu. Questions
Should you have questions about NSO or your next steps please contact us at orientation@uwp.edu or by phone at (262) 595-2721.