Alumni Business - Sarah Nichols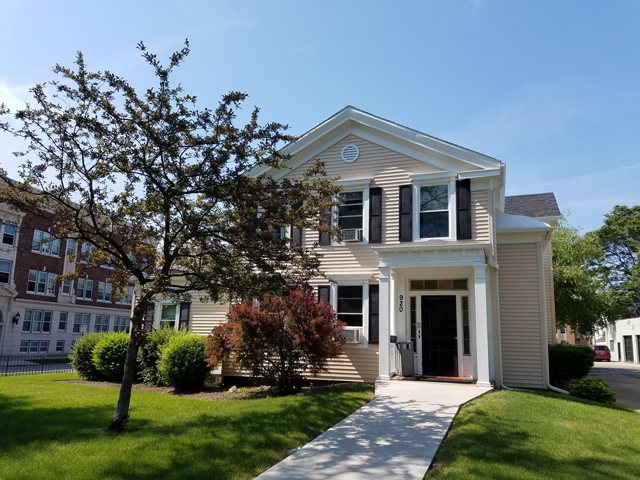 Sarah Nichols, LCSW
Director  |  InterConnections, S.C.
2009  |   Sociology, Criminal Justice
---
Remembering UW-Parkside
Why did you decide to attend UW-Parkside?
I decided to attend UW-Parkside because it was in my home town and therefore, I was able to continue to work the job I already had established in the community. Also, UW-Parkside supported non-traditional students in a way that some of the other areas schools did not, like offering the classes I needed in the evenings.
Favorite UW-Parkside memory?
My favorite memories as a student were the classroom experiences. The evening classes were small enough that we often were able to have open discussions in class. The professors were very supportive. Even over a decade after I graduated, I have been able to reach out to them to write letters of recommendation or get a referral to a resource in the community.

How did your UW-Parkside experience impact your professional or personal life?
UW-Parkside was a big part of my life for many years. As a part-time student, my degree took twice as long to complete. At the time I graduated, I had been going to Parkside for a 1/3 of my life! Parkside prepared me for Graduate school work and gave me the foundation I needed to succeed in furthering my academic endeavors.
Who has had the biggest influence on your life or your career and why? 
My Mom had a big influence on my educational goals. When I was 10, she went back to school to become a teacher. She would work third shift, then go to classes, sleep for a few hours, get me from school, drive me around to all my extracurriculars and then do it all over again. At that time, there wasn't a Google search engine to search for academic articles, so we would often visit local libraries. I knew the Parkside library well before ever becoming a student, as we would do our homework together there. I was able to experience what hard work and perseverance looked like during a pivotal part of my development and will always be grateful to her for instilling those values in me.

Advice for students who want to be entrepreneurs?
Focus on solving one problem at a time. You can't be everything to everybody; focus on your product/service.