Comprehensive Fundraising Campaign (Part 2)
Published: December 7, 2020
By:

Tom Krimmel and Hannah Wallisch, University Advancement
If you missed last week's Monday Update, click here for the full story.
Campaign Study Recommendations 
The major recommendation of the study is that UW-Parkside should take the necessary steps over the next year to launch a leadership gift phase of a seven-year campaign with a working goal of $25 million. 
Much needs to be done before we will be ready to publicly launch this campaign and announce a goal. Specifically, the report recommends: 
1.      Adopt a major gift discipline. 
2.      Prioritize planned gifts. 
3.      Refine the case for support. 
4.      Undertake a deliberate campaign planning process. 
5.      Align leadership and staff focus on major and leadership gifts.  
6.      Build out the advancement enterprise.  
7.      Increase operational efficiency and effectiveness throughout advancement services and prospect development.  
8.      Drive and support the philanthropic evolution of volunteer groups at UW–Parkside. 
9.      Build professional capacity through internal skill development. 
While the dollar goal of the campaign is not yet finalized, we are anticipating the many ways that undertaking our first comprehensive campaign will have an impact: 
Helping more students earn a Parkside degree and supporting University-wide goals for graduation, retention, and recruitment 
Increasing pride in UW-Parkside and elevating our role in enhancing our region 
Increasing the number of donors, especially alumni donors, at all levels 
Creating a stronger culture of philanthropy across the Parkside community 
Setting a new norm for philanthropy across the University that future campaigns can build on 
Engaging faculty, staff and volunteers as: 
Investor: Financially support your passions. 
Connector:Identify prospects, partner on strategy. 
Convener:Bring other partners to the table. 
Storyteller:Communicate UW-Parkside's impact. 
Seeker:Discover donor stories and interests. 
Steward: Help demonstrate impact.  
University Advancement will lead the campaign effort as we begin the next phase of planning, but we know that a comprehensive campaign is a whole-campus effort. The work that you do has built a high level of confidence in UW-Parkside in the eyes of our donors, alumni, and community, which is an important part of our campaign readiness. Similarly, your engagement in a variety of ways during the campaign will also contribute to our success! 
Please let Tom or Hannah know if you would like to learn more about the comprehensive campaign process or the completed study. We promise not to drop the whole 212-page study report on you but are happy to share more. 
---
Meet the Communications Team!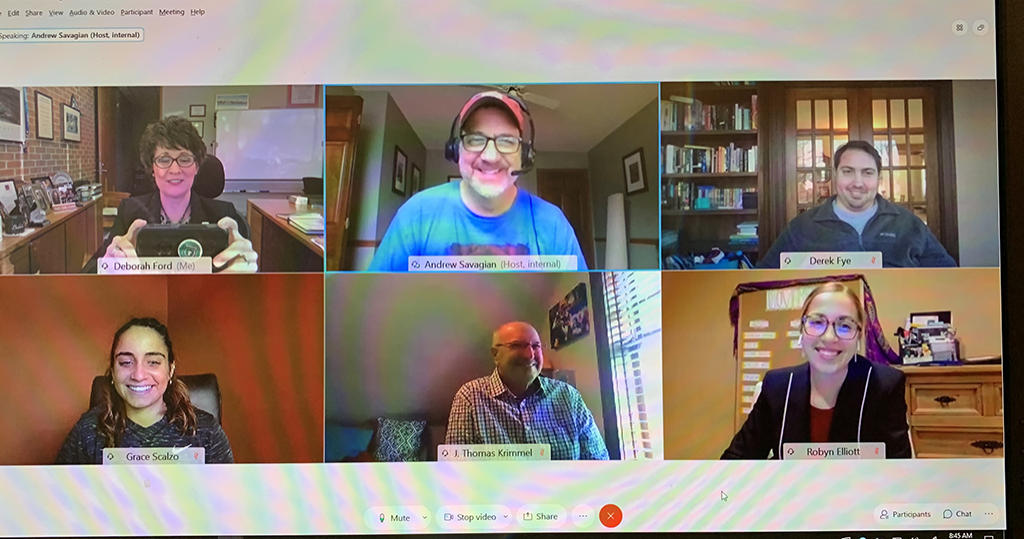 As many of you know, UW-Parkside's previous Communications Director John Meilke retired in July. Since then, our Communications Team has gone through a number of additional changes, so we thought now would be a great time to re-introduce the UW-Parkside community to our new team members!
Andrew Savagian, Interim Communications Director
Andrew is serving as temporary UW-Parkside communications director, working 50 percent time in that role while continuing with his UW System position as internal communications manager. He joined UW System in February of 2020 after working for more than 21 years at the Wisconsin Department of Natural Resources in a number of communication roles. He lives in Sun Prairie with his wife, two children and a variety of pets.
Robyn Elliott '20, Communications and Media Relations Specialist
Robyn recently joined the team as our new Communications and Media Relations Specialist, but had been helping coordinate UWP social media since early July. Robyn handles numerous communication tools for UW-Parkside, including the Monday Update, social media channels, news releases, and Parkside Today podcasts. Prior to this position, Robyn was the Graduate Assistant for Marketing and Promotions for Parkside Athletics. She graduated in May with her Master's in Sports Management. Robyn received her undergraduate degree in Journalism from UW-Oshkosh while competing as a four-year starter on the women's soccer team. Robyn resides in Waukesha.
Derek Fye '18, Front Office Manager, Creative Services
Derek works for Creative Services and has been involved with UW-Parkside communications since 2017, including tracking Parkside media stories and assisting with commencement communications. Derek lives in Racine with his wife and two dogs.
Grace Scalzo, Communications Student Intern
Grace is a sophomore at UW-Parkside and joined the communication team as our student intern. Grace will be working on our social media channels, Parkside Today podcasts and other communications. She has her own campus IGTV series, "Touching Base with Grace" found on the Ranger Athletics and Parkside Instagram accounts. She is ultimately working towards a Double Major in Business and Communication with the support of her mom and brother.
The Communications Team, which is part of the Advancement Team, works closely with the UW-Parkside Marketing and Design Team, headed by Kim Sekas. Check out the marketing team's website and learn how they can help you craft your marketing plans and answer questions about website content, brochures and flyers, buying ads, and more.
Also, don't forget, whether you have a marketing need or a communications need, you can reach both of us through our Let Us Know Form.
---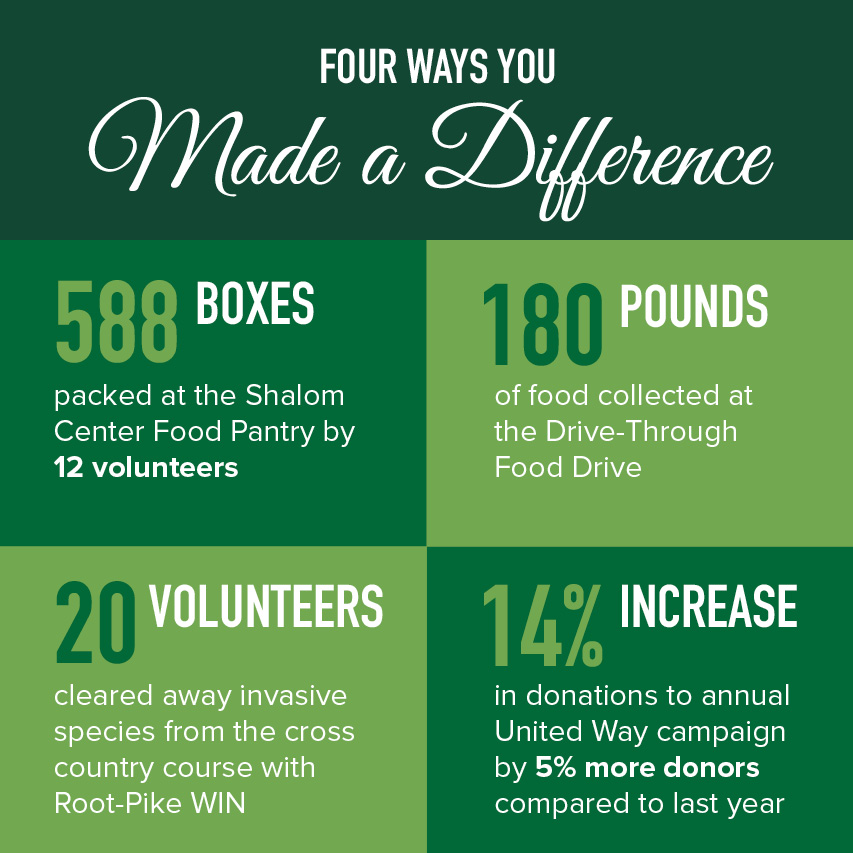 ---
Cassidy Prucha
Cassidy Prucha, a senior on the Parkside softball team, made major news for UW-Parkside by winning the Set Sail portion of The International Collegiate Sales Competition, also known as The Collegiate World Cup of Sales.  Prucha competed against 140 other competitors and took first place. The competition included 10-minute interviews on Zoom with prospective employers and two weeks straight of Kahoot Challenges, which are trivia questions relating to the companies involved that featured 15-20 questions each day. There were 24 available companies to interview with and Prucha interviewed with 23. By taking first place in total points, Cassidy won a trip to Florida with airfare, Disney Park passes and resort fees included for a 4-day, 3-night stay.
To read the full release about Cassidy, please visit the Ranger Athletics website.
---
Ranger Reminders
Each week Ranger Reminders highlight important events and happenings around campus and beyond.  To see a full slate of UW-Parkside activities, check the events calendar.  
Get tested! Don't let COVID slow you down as we finish the semester. Sign up for your free test at www.DoINeedaCOVID19Test.com. 
It's Finals Week! Make sure to check in on your fellow colleagues and students to make sure they are managing their stress well during this unconventional time.  And don't forget, Parkside and the University System continue to offer free surge testing– take advantage and get tested!
Director's POV: A Student Filmmaker's Parkside Experience | December 8, 2020 | 3 p.m. (Facebook)
Join us live to meet Rea, a UW-Parkside student studying English and digital media and production, to hear about her experience writing and directing a film for one of her classes.
Watch on Facebook here.
Ten Questions with... John Dickert, Wisconsin Dept of Revenue | Career Video Chat |December 8, 2020 (Virtual)
Parkside's employer relations coordinator, Linda Bevec, meets with real employers to talk about careers in the informal video chat series, "Ten Questions With..." produced by the Advising and Career Center.
In this episode, Linda chats with Tom Dickert from the Wisconsin Department of Revenue.
Click here to watch.
Student Health, Counseling, and Disability Services |December 9, 2020 | 3 pm (WebEx)
UW-Parkside's Student Health & Counseling Center and Disability Services will share information about their services and student resources. Staff will also provide tips on being academically, mentally, emotionally, and physically well.
Sign-Up here.
Live Campus Tour | December 9, 2020 | 5 pm (Facebook)
Join us on UW-Parkside's Facebook page for a live tour of campus from the comfort of your own home!  A Campus Ambassadors will guide you through campus, talk about their experience as a Parkside student, and answer any questions about Parkside that come to us live.  
Watch on Facebook here.
Commencement Ceremonies | December 12, 2020 | 9 a.m. (Virtual)
Tune in on Saturday Dec. 12 to help us celebrate the Class of 2020 in our Winter Commencement Ceremony! 
Visit the Commencement website to learn more.
###
Robyn Elliott
Communications and Media Relations Specialist
Communications
elliottr@uwp.edu |  262-595-3226
Let Us Know!