Monday Update: College of Arts and Humanities Update
Published: March 1, 2021
By:

Dean Lesley H. Walker
As Black History Month comes to a close, the College of Arts and Humanities is honored to have played a supporting role in the annual celebration of Martin Luther King's legacy. Organized by the Office of Multicultural Affairs, this virtual MLK remembrance sought out campus voices to celebrate and reflect on King's legacy both past and present. Dr. James Kinchen, Director of Choral Activities, selected the powerful song, "Say Her Name," by Alysia Lee to remind us of the ongoing struggle. He writes, "This song seeks to give a 'name' to all the oppressed people whose lives have been shattered by violence at the hands of some of the people that we count on to 'serve' and 'protect.'"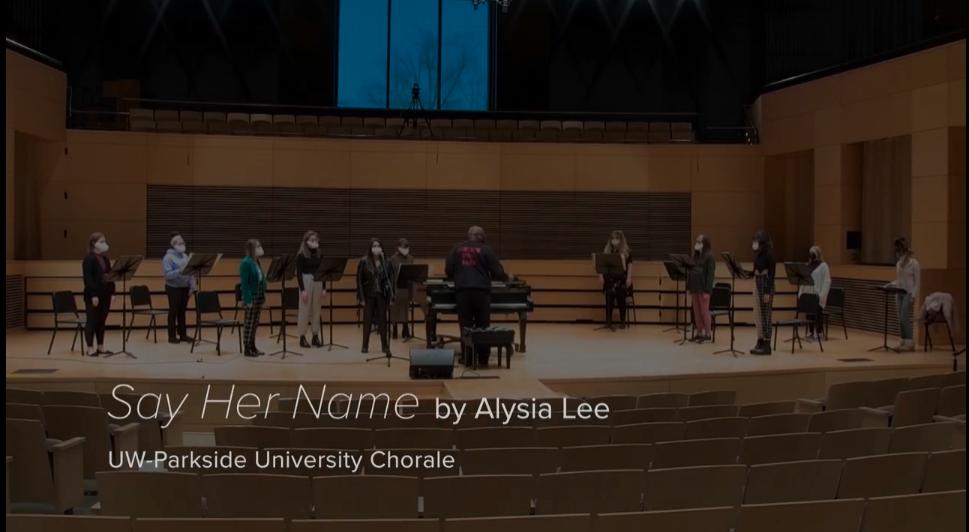 Kalyn Harewood, senior music major, was also inspired to put her anguish over the murder of George Floyd into musical terms. Her song, "Humanity," questions humanity in light of the horrific history of racial violence in the U.S. She was both inspired by the protest surrounding the Black Lives Matter movement and enraged by the counter-demonstrators, who refuse to acknowledge the magnitude of the tragedy. Kalyn writes, "I wrote this song as a question to America."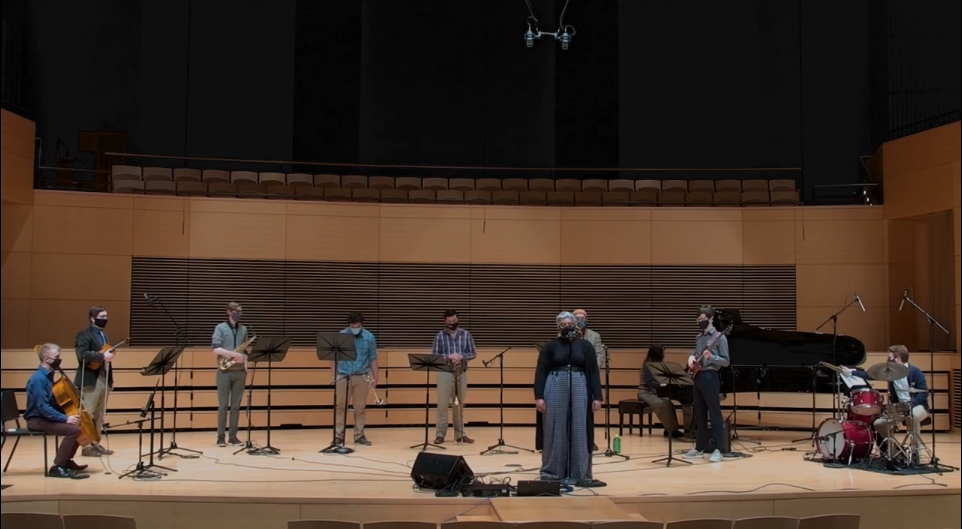 For the entire program click here. Our audio/video production team—Alvaro Garcia, Kevin Gray, Chelsea Strebe, and Anna Janicek—supplied invaluable technical support in the realization of this project.
Looking forward to March, CAH is excited to welcome virtually David Mason, who is the principle Violist with the Japan Philharmonic Orchestra. He has been selected as the Howard Brown Visiting Artist-in-Residence and will give a short concert on March 15 as part of the Melodious Mondays Series in the Music Department. Mr. Mason is a native of Kenosha and a former student of Alvaro Garcia's.
Other March happenings in the College:
Glass Menagerie livestreaming March 12-14 
Melodious Mondays every Monday at 7 p.m. (except spring break) 
Fine Arts Gallery "Beginnings: Three Early Career Wisconsin Artists," Alyssa Krause, Daniel McCullough, LaNia Sproles
Foundation Gallery "The Strike Was Broken: Redacted Historical Marker Rubbings," by Shaun Slifer
Have a great semester!