Outstanding Graduates Fall 2022
Published: December 17, 2022
By:

UW-Parkside Marketing & Communications
Chancellor's Award
 
Tyler Thompson - Molecular Biology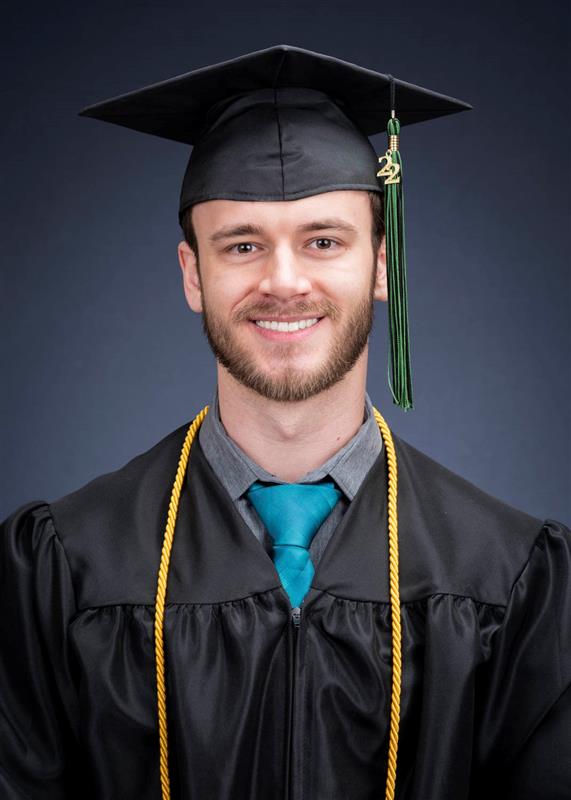 Tyler Thompson completed the demanding major of Molecular Biology and Bioinformatics with minors in both Chemistry and Computer Science. He made the Dean's and Provost's lists every semester at UW-Parkside. Based on the American Society for Biochemistry and Molecular Biology certification exam, Thompson achieved certification with distinction, one of just 122 out of 1052 students who took the exam.
Thompson was selected to be a summer intern as part of the Summer Program for Undergraduate Research at the Medical College of Wisconsin. He also conducted two full semesters of research at UW-Parkside. He received the URAP award for both semesters of research and was also awarded the prestigious Veronica Ann Wallen Memorial Endowment Undergraduate Research Fellowship.
Thompson served as a supplemental instructor for a course in addition to being a tutor for math, chemistry, and biology at the Parkside Academic Resource Center. After Graduation, he plans to get a Master's in Computer Science.
Congratulations, Tyler!
---
Outstanding Graduates – alphabetical order 
 
Hunter Cheney - Chemistry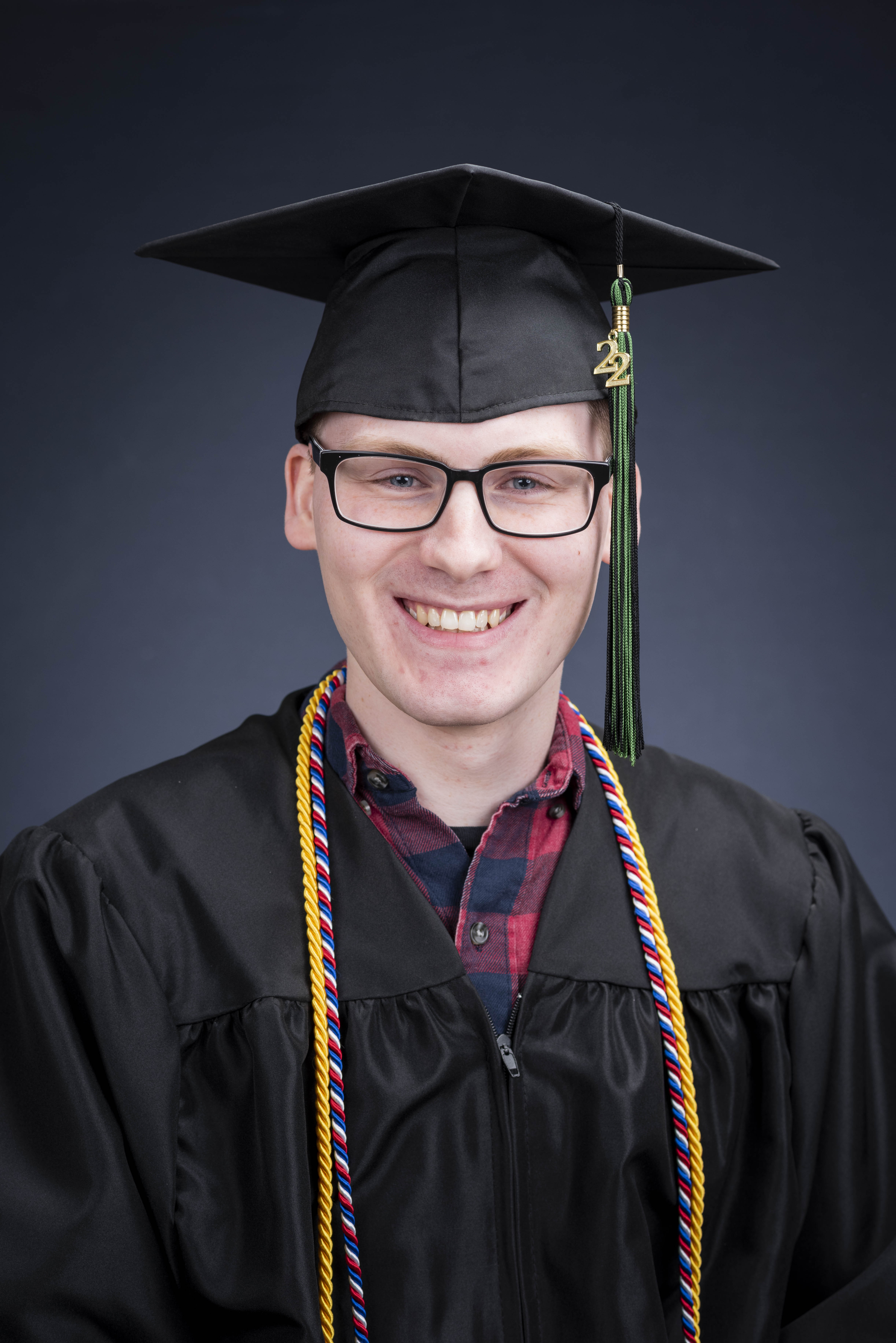 Hunter Cheney is a veteran of the U.S. Army and is graduating with a degree in chemistry, a minor in biology, and a certificate in green chemistry. Cheney has been named to the Dean's and Provost's lists, earned the 2022 CNHS Board Scholarship Award, and earned the 2022 University of Wisconsin-Parkside Academic Achievement Award.
During his time at UW-Parkside, Cheney has served the learning community as he worked at AssistSTEM to provide mentoring and academic support, advice, and guidance to CNHS students.
He served as supplemental instructor in Organic Chemistry during which he assisted in planning activities, exercises, and problem sets for other students. He was also a founding student member of the Parkside Journal of Science. Cheney has also found time to contribute to the Kenosha community by volunteering with several organizations in the area.

Congratulations, Hunter!
---
Onorelio Contreras - Graphic Design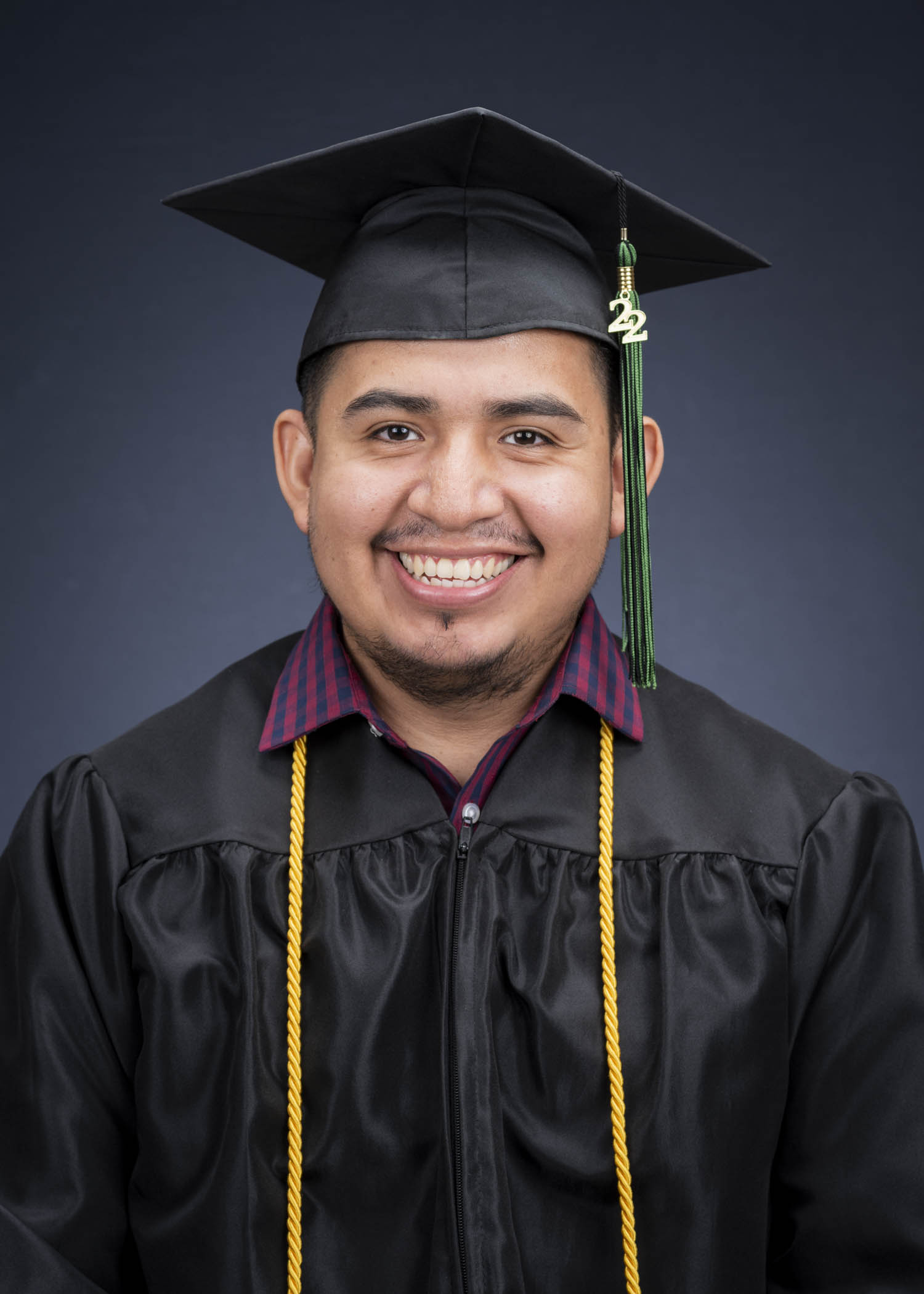 Onorelio Contreras was a Graphic Design major and earned a place on the Dean's list every semester at UW-Parkside. Contreras came to the Waukegan, IL area from México when he was eight years old.
In addition to consistently excellent creative work, Contreras also worked fulltime, was a transfer student, and is a first-generation college graduate. His hard work was rewarded with scholarships from two different endowments at UW-Parkside. Contreras is also a member of Phi Beta Kappa.
Contreras also served his community by volunteering with the Illinois Coalition for Immigrant and Refugee Rights and has helped package meals and organize food donations with Feed My Starving Children of Libertyville, IL. After graduation, Contreras plans to find a graphic design job in his community.
Congratulations, Onorelio!
---
Alyssa McBain - Geosciences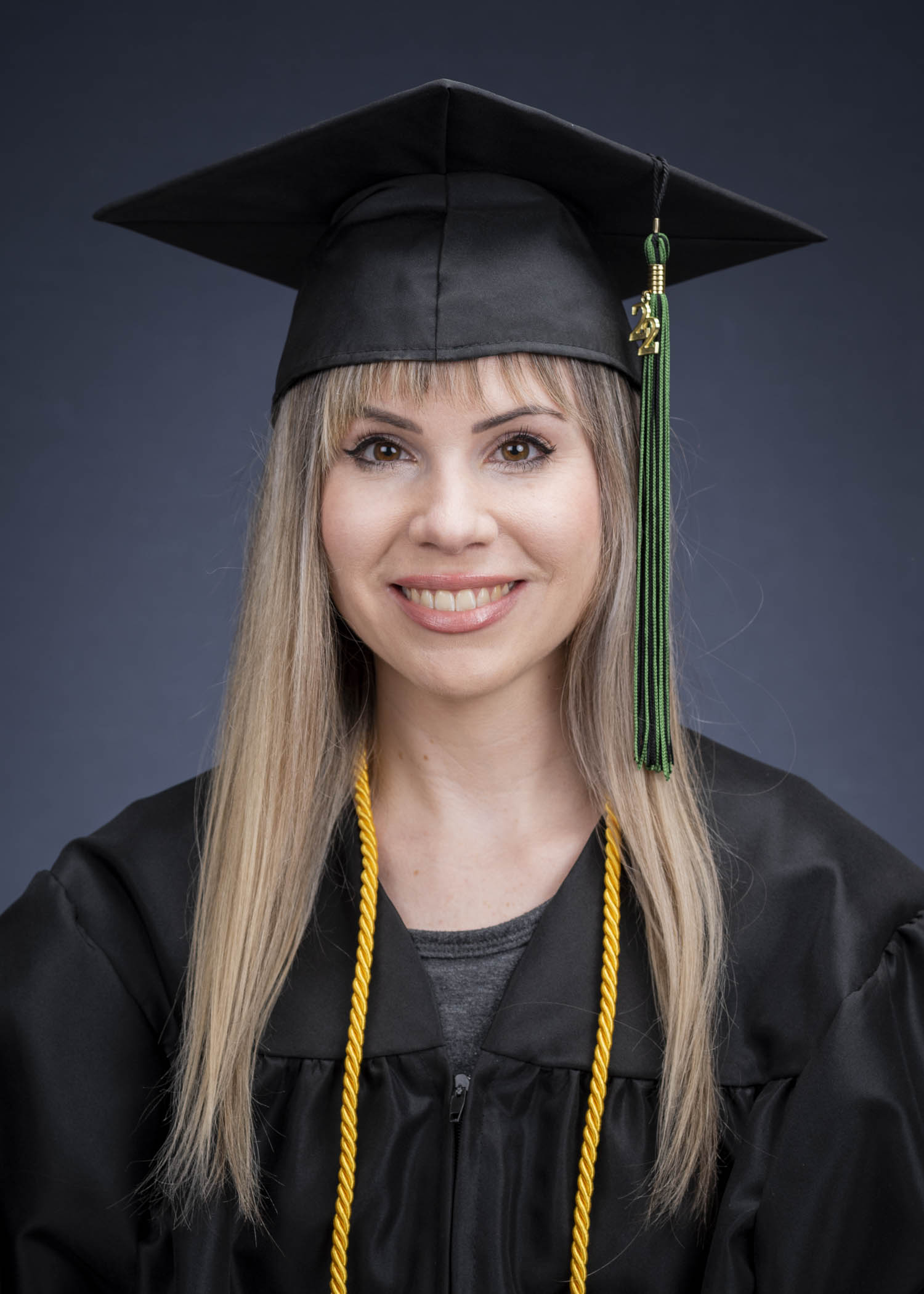 Alyssa McBain is a transfer student who is graduating with a degree in Geosciences and has been named to the Dean's and Provost's lists during her academic career at UW-Parkside.
McBain has worked on multiple research projects over the past several years. She also conducted research with the Department of Biology and Bioinformatics to study the fossils of species identified at the Arlington Archosaur Site. She was a co-author for a class project whose results were presented to the student showcase and published.
McBain was also active in the Geosciences department as the treasurer and president of the Geosciences Club. McBain works full time as a pharmacy operation manager and became a certified immunizer in Spring 2021 to assist with COVID-19 vaccine distribution. 
Congratulations, Alyssa!
---
Paulina Zarebska - Master of Business Administration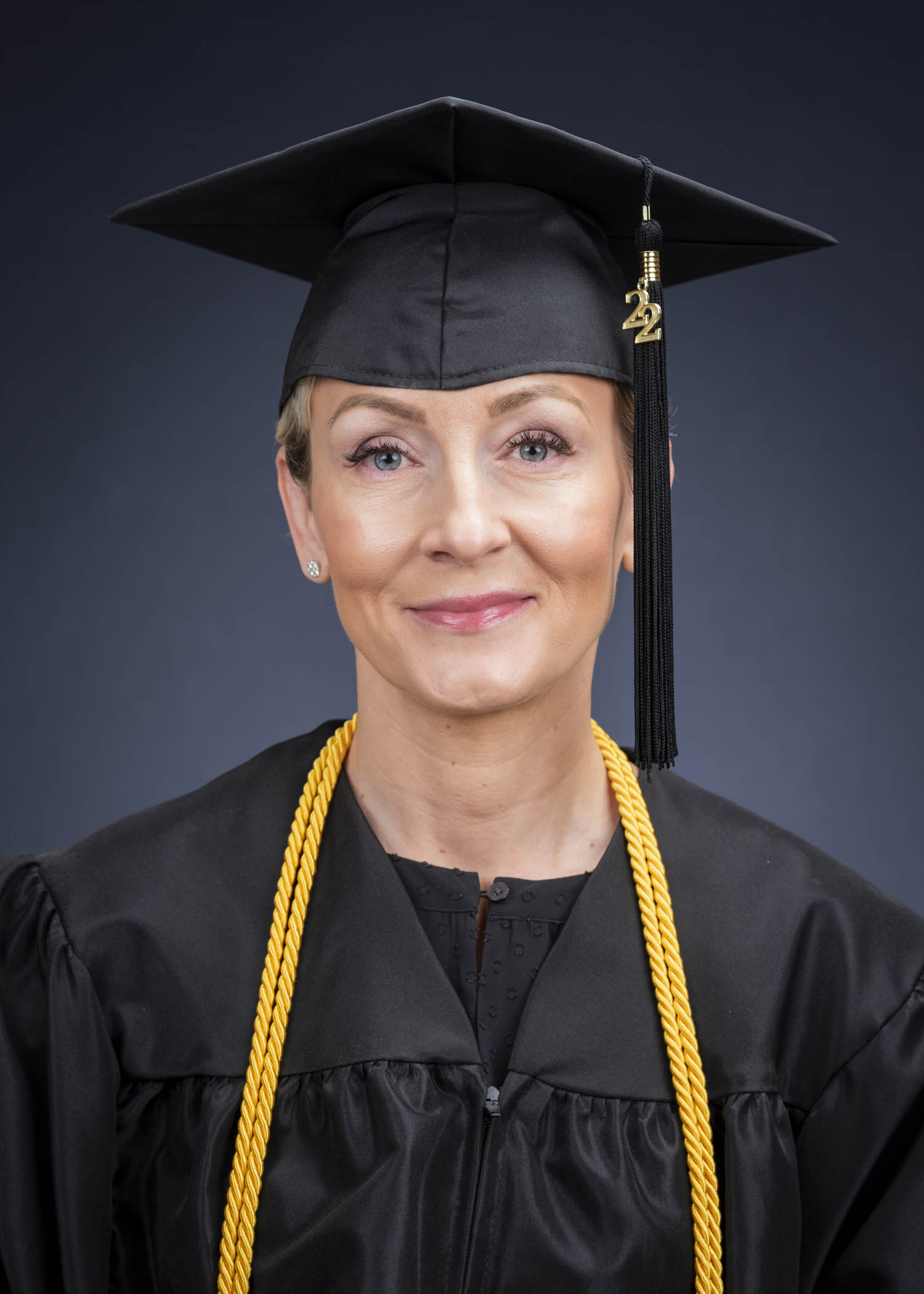 Paulina Zarebska is earning her Master of Business Administration with a Global Management concentration.
Zarebska is a non-traditional student and a first-generation immigrant. She is bilingual and works full time as a Licensing & Acquisition Senior Finance Manager at Abbott Labs.
Zarebska is involved in her company's "Women Leaders" volunteer organization. The organization produced a breast cancer guidebook for the newly diagnosed patients. Zarebska wants to use her MBA degree to deliver her company's life-saving oncology drugs to emerging markets. 
Congratulations, Paulina!