Parkside Profile: Andy Berg - Growing for the Community
Sometimes when it looks like things aren't going to work out, they do. Take Andy Berg for example. As a second-semester freshman at the University of Wisconsin-Parkside, he was faced with an assignment that he just didn't have time to complete – or so he thought. 
Berg ('16) clearly remembers his Sports and Fitness Nutrition class taught by former UW-Parkside women's soccer standout and assistant coach Stef Strauss-Thompkins '05. "The students needed to volunteer five to 10 hours a week at a local nonprofit," Berg said. "At the time, I was a full-time correctional sergeant for the State Department of Corrections, full-time student, still in the Army National Guard, and had two kids at home." On top of all that, Berg's wife was pregnant, and the doctor had prescribed complete bed rest. 
Berg didn't have five to 10 hours, so he had to come up with another idea. "I was able to use my time to create a community garden next door to my house," Berg said. Strauss-Thompkins approved Berg's Plan-B, and 10 years later, Garden of Eatin' Kenosha is growing strong!
In fact, what started as one garden sprouting fruits and vegetables for local food pantries and soup kitchens has grown into to four locations throughout Kenosha. 
Berg credits his time in the military and being a parent with the ability to successfully create, manage and grow Garden of Eatin' Kenosha. During his time in the Army National Guard, Berg served in Afghanistan in 2008 and 2009. "I had been deployed three times before I enrolled at UW-Parkside," he said. "Those deployments had plenty of projects and missions that needed ample coordination. Being a parent also helped me achieve and accomplish priorities for the gardens' progress." 
He says the most satisfying part of the Garden of Eatin' Kenosha project is hearing stories of how quickly the vegetables disappear from food-pantry shelves. "Knowing we are growing what people want," Berg said, "helps motivate us for the next growing season." 
With the help of Veterans Administration benefits and two donor-funded UW-Parkside scholarships – the Leonard P. Iaquinta Community Based Learning Scholarship, and the Veterans of Foreign Wars of the United States: Post 7308 Scholarship – Berg could afford his tuition while enroute completing to a Bachelor of Science degree in business management with a certificate in community-based learning. 
Berg chose UW-Parkside to further his education because of the proximity to his home. "It was a blessing as I was able to keep working, go to school, and stay involved with my family," Berg said. The business management curriculum, Berg says, has played a key role in the expansion of Garden of Eatin' Kenosha and establishing a corps of volunteers.  
Since graduating in 2016, Berg says he has stayed in close contact with his alma mater, networking with students, facultyfaculty, and staff via LinkedIin and Facebook. "I have UW-Parkside students and staff assist and volunteer with our gardens," he said. "We are always searching for new volunteers, board members, and anyone looking to help with a local nonprofit – especially those interested as a fundraiser or volunteer coordinator."  
Besides starting Garden of Eatin' Kenosha, which today benefits so many in the community, Berg was elected county supervisor for Kenosha County's 10th district in 2016. He is currently vice chairman of the board's Legislative Committee and a member of the Human Services Committee.  
As a county supervisor, Berg worked closely with UW-Parkside Chancellor Debbie Ford to include a Equity, Diversity, and Inclusion Coordinator position in the 2022 Kenosha County budget. 
Students, like Andy Berg, often face obstacles on the way to achieving their education goals and dreams. Many times, it comes down to choosing between time to study or time to work. Your generous support for UW-Parkside scholarships, which meant so much to Berg's success, can help keep a student's education journey "growing" strong. 
ANDY BERG: ALUMNI BUSINESS DIRECTORY PROFILE
As part of Parkside Day 2022, UW-Parkside is partnering with Garden of Eatin' Kenosha for the second year in a row, for Ranger Volunteers Give Back. Alumni, students, and friends volunteer as a group or on their own for nonprofits that make a difference in their communities. The collective impact of UW-Parkside's community is seen through giving back in volunteering and in giving to benefit causes at UW-Parkside, including student scholarship opportunities.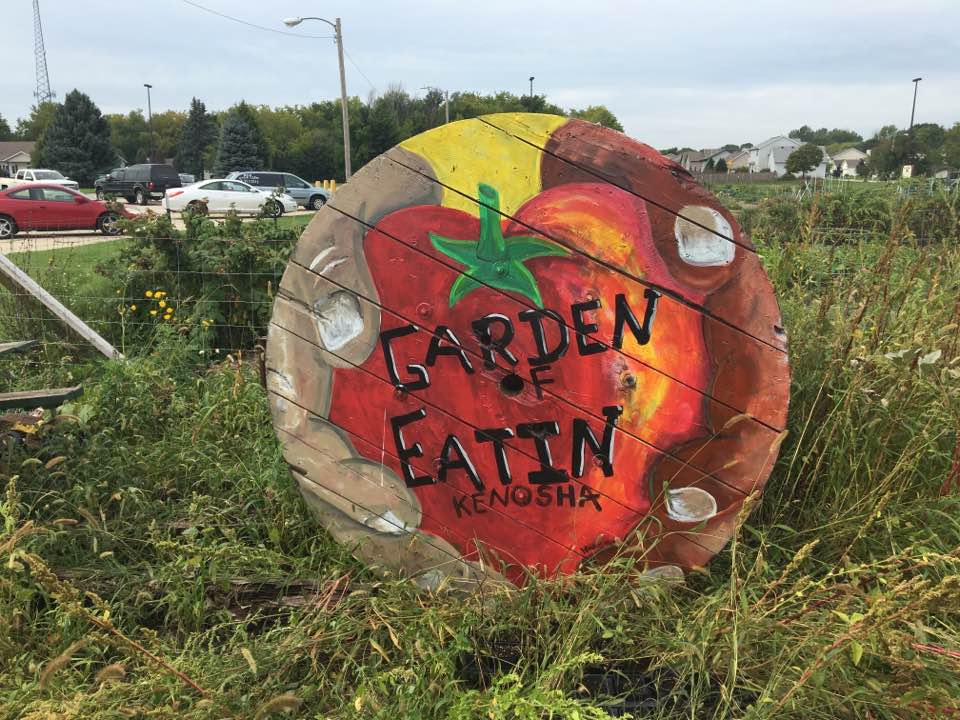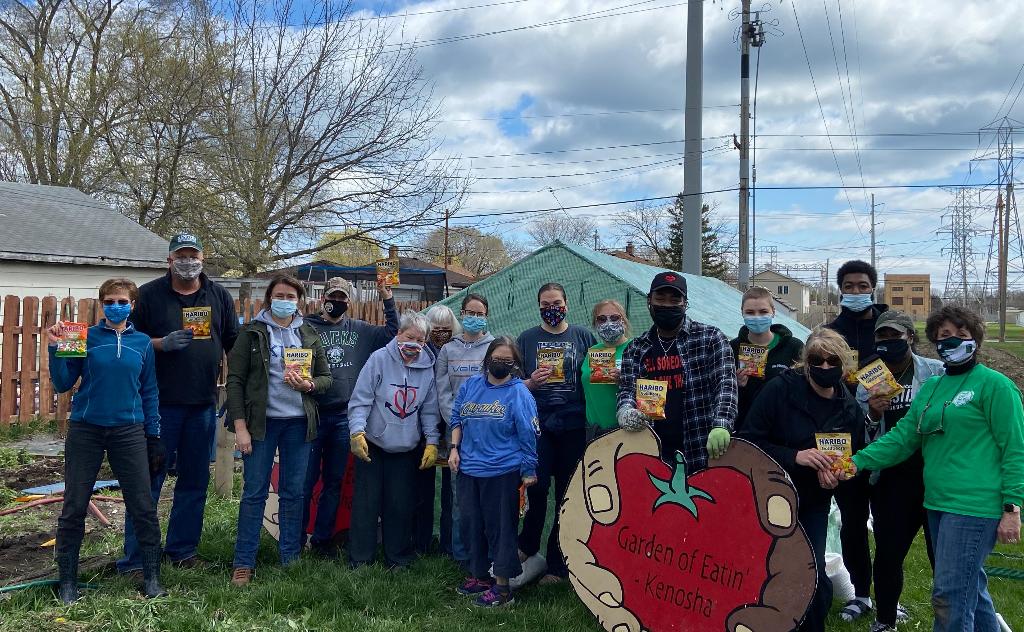 Share Your Why!
Share your "why" with the Parkside community via social media! Make sure to use the following #ParksideDay.