COMM Branch Out
Apr 23-27
A series of events created by Communication students for Communication students and alumni, Parkside peers, and community guests to showcase what it means to study Communication and to be a Communication professional. 
All events are free and open to the public.
MONDAY  |  APR 23
Don't Get Leaf'd Out!
11 am-1:30 pm | Bridge
Leave your mark on a COMM Tree leaf and explain what communication means to you. Browse what others have said -- the sentiments are sure to range from profound to odd... and everything in between.
Fake News Workshop
2-3:15 pm | RITA L131
Learn about the rise of fake news, how our views affect the way we process information, and how to evaluate news stories. Participants will also play a game called "Find the Fake News" with PRIZES! 
Speaker: Asst. Professor Jackie Arcy
TUESDAY  |  APR 24
COMM Fair
12-1:30 pm | Bridge
Don't dread the question "What can you do with a Communication degree?" Instead, COMM get pizza at the fair and learn about the Communication Department (including the major, minors, certificates, and career paths) during this informal walk-through event.
Pizza will be served.
Student Awards & CBL Showcase
3:30-5:30 pm | Studio A
Celebrate your classmates who will be inducted into Lambda Pi Eta (LPH) at their initiation ceremony. Visit the Community Based Learning (CBL) Showcase where professors and students will share information about the many opportunities and successes that CBL classes have provided. To wrap up the afternoon, attend the award ceremony honoring individuals within the major who have been chosen by professors and peers. Click to nominate your peers.
Refreshments will be served.
Parents Night
6-7:30 pm | Library, Literacy Lab
Everybody is welcome to attend this free and family-friendly event created by students in Communication 202 to advocate for student parents, spread awareness, and provide helpful resources. 
Snacks will be served.
Wednesday  |  APR  25
Communication Games
11 am-1 pm  |  Main Place
"Professor Caesar loves mangoes?"
"Professor Scissors lives for the tango?"
You loved the game Telephone as a kid. Here's your chance to play games related to communication, including electronic Taboo, electronic Catchphrase, Simon Says, and of course, Telephone. COMM one, COMM all!
Cookies will be served.
Communication in Health Care
1-1:53 pm | RITA L127
Speaker: Susan Rizzo
Communication alumna Susan Rizzo will discuss how she has applied her Communication degree in a healthcare organization as a community relations specialist.
Capital, Labor, & the Affective Power of Cute Animal Videos
2-3:15 pm | RITA L131
Speaker: Dr. Allison Page
Dr. Allison Page will explore the relationship between cute animal videos and shifts in labor and the workplace. Looking at photographs of baby animals, animal cams, and websites devoted to cute animal videos, Page argues that the use of animal videos as a tool of procrastination softens capitalism and the imperative for 24/7 productivity.
Alumni Panel
3:30-5 pm | RITA L131
Kristen Crowe, American College of Chest Physicians - Marketing
Meridith Jumisko, Kenosha Visitor's Bureau - Public Relations
Kelsey Krimmer, Image Real Estate - Real Estate Agent
David Wooten, UW-Parkside & College of Lake County - Professor
Read more about the alumni below.
Student/Alumni Mixer
5-6:30 pm | RITA Upper Lobby
End your COMM Week on a high note by expanding your network of fellow Communication students and alumni.
Appetizers, desserts, cash bar, and flavored water will be served.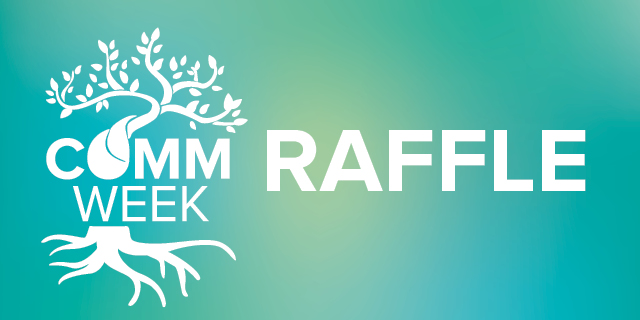 Comm enter your name!
During Comm Week events, get a free ticket to enter the Comm Week raffle for a chance to win prizes. The more events you attend, the greater amount of tickets you will have in the raffle. 
Winner must be present at the drawing to win. The winning entry will be drawn during the Alumni Panel on Wednesday, April 25.
DR. ALLISON PAGE
Capital, Labor, and the Affective Power of Cute Animal Videos

Dr. Allison Page holds a joint appointment in the Institute for the Humanities and the Department of Communication and Theatre Arts at Old Dominion University, where she teaches courses on race and media, social justice, and media activism. Her research focuses on how U.S. media provide templates for racialized citizenship and subjectivity. In particular, she is interested in how emotion, produced by media's pedagogical use of the history of slavery, becomes a powerful site through which to shape and manage race. Her work has been published in Television and New Media, the Journal of Consumer Culture, Feminist Media Studies, Cultural Studies/Critical Methodologies, and the edited collection The Aesthetics and Affects of Cuteness. She is currently working on a book project preliminarily titled The Affective Life of Slavery: Race, Media, and Governance and a co-authored project with Laurie Ouellette on the imbrication of prisons and reality television.

KRISTIN CROWE
Alumni Panelist

Kristin graduated from UW-Parkside in December of 2016 with a major in Communication, minors in Psychology, Organizational Communication, and Public Relations, and a certificate in Conflict Analysis and Resolution. She worked as a Public Relations and Communication intern at UW-Parkside and is now a Marketing and Communication Specialist at the American College of Chest Physicians (CHEST).

MERIDITH JUMISKO
Alumni Panelist 

Meridith graduated from UW-Parkside in 1999 with a Bachelor's in Communication.  She is now the Public Relations Manager for the Kenosha Area Convention and Visitor's Bureau.

KELSEY KRIMMER
Alumni Panelist

Kelsey is a real estate agent with Image Real Estate, Inc. She graduated in 2016 with her Bachelor of Arts degree in Communication from the University of Wisconsin-Parkside.

SUSAN RIZZO
Communication in Health Care

Susan is an alumna of the Communication Department at Parkside. She is a communications professional in the health care field.

DAVE WOOTEN
Alumni Panelist

Dave graduated from UW-Parkside in 2011 with a Bachelor of Arts in Communication and a Certificate in Film Studies and Media Literacy.  He then pursued his Master's at UW-Milwaukee and graduated in 2014 with a M.A. in Communication and Media Studies. He now teaches at UW-Parkside and at College of Lake County.