While there are fewer random conversations in the hallways or before or after classes, we still wish to be connected with you and to help you stay connected with and informed about the Communication Department.
That's where COMMversations comes in. Each week will focus on a theme, and there's time to ask questions and virtually mingle with other Communication students. Plus, students interested in majoring in communication or studying any of our many minors and certificates are always welcome!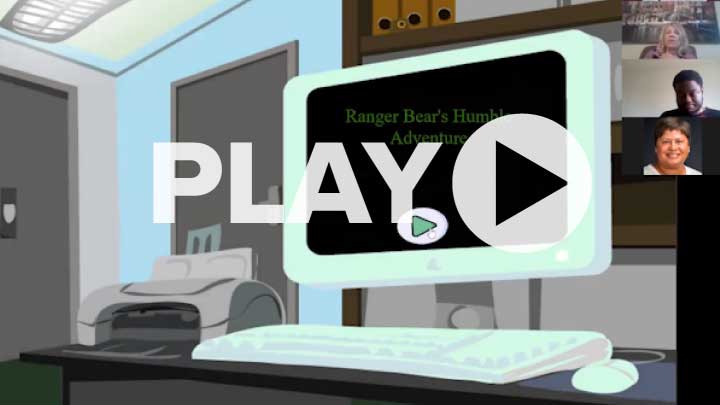 "Adventures of Ranger Bear" Premiere
May 3  |  4 pm
Hosted by Shemayah Paige
In this Commversation, we premiered "Adventures of Ranger Bear," a point and click adventure game created by communication student Shemayah Paige. As Ranger Bear, players try to spend one day in the life of a Parkside student, facing classes such as Math, Geo, and most importantly Communication. Each subject/game level comes with puzzles and trivia that challenge the players. The end goal is a fun game that gives props to the graduating class of 2021, as well as a reminder of the Communication Department learning goals.
THANKS FOR A GREAT SEMESTER!
Did you miss a commversation? Catch up with recordings. 
You may also be interested in...