COMMversations
Weekly Open Office Hour Discussions

Every Wednesday at 1 pm
While there are fewer random conversations in the hallways or before or after classes, we still wish to be connected with you and to help you stay connected with and informed about the Communication Department.
Think of COMMversations as an open office hour with ALL of the faculty in the Communication Department. Each week will focus on a theme, and there will also be time set aside for any questions you have or just to chat and virtually mingle with department staff and other students.
And, students interested in majoring in communication or studying any of our many minors and certificates are always welcome!
THANKS FOR A GREAT SEMESTER OF COMMVERSATIONS!
If you missed something, or want a refresher on a topic, recordings are available below.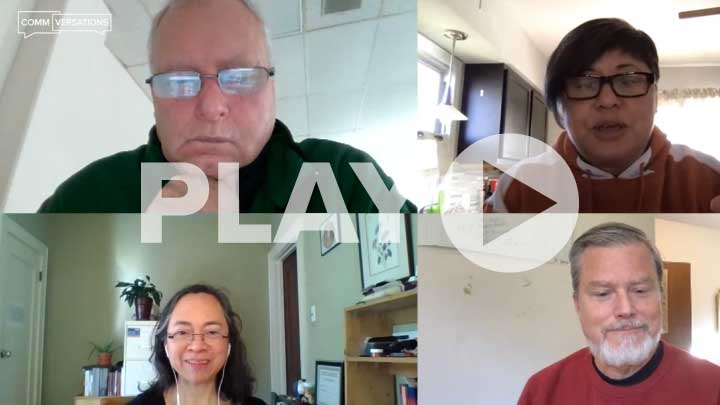 Conflict Anaysis and Resolution (CARE) Program
Nov 11  |  1 pm
Speaker: Professor Jonathan Shailor
Communication Student Byron Dowse interviewed Comm professor Dr. Jonathan Shailor. They had a trip down memory lane of Dr. Shailor's steps to becoming a professor at UW-Parkside. Dr. Shailor also explained the Conflict Analysis and Resolution program. If you are interested in the program or would like to get to know a little more about our faculty member Dr. Shailor, then you should check out this video!
Lamba Pi Eta, the Communication Honor Society
Recording Unavailable
Speaker: Professor Adrienne Viramontes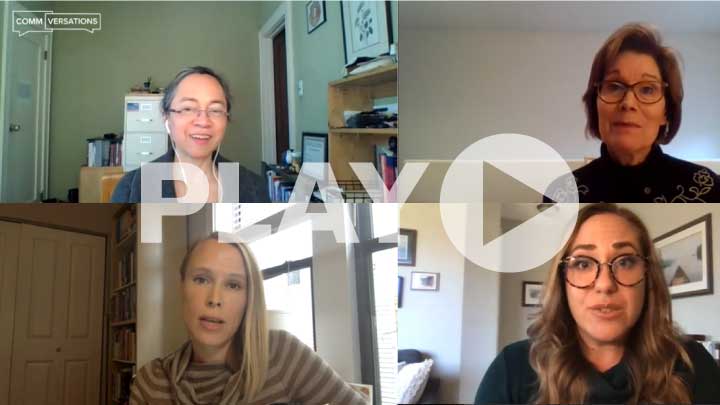 Spring 2021 Class Preview
Oct 28  |  1 pm
Speakers: All Communication Faculty
For the Commversations topic of a sneak peek into the spring comm courses, Dr. Castor hosted with other faculty members to give overviews of the cool courses they are teaching in the Spring 2021 semester. Also, one of the advisors Katie Abbott introduced herself and gave a warm welcome for students to go to her for advice on class schedule, course mapouts, and time management advice.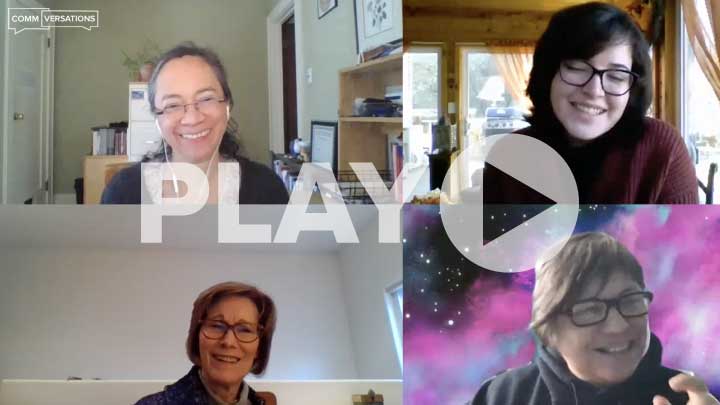 Communication Internships (Online Internships, too!)
Oct 21  |  1 pm
Guest Speaker: Mary Waid
In this segment, our Communication intern Liana Lopez interviewed Professor Mary Waid on many different opportunities with internships. If you need an internship in the future, watch this topic to learn useful tips, tools, and resources to use in your internship hunt. Also, Professor Waid discusses how to sign up for COMM 494 for when you get an internship, and she elaborates on the class style.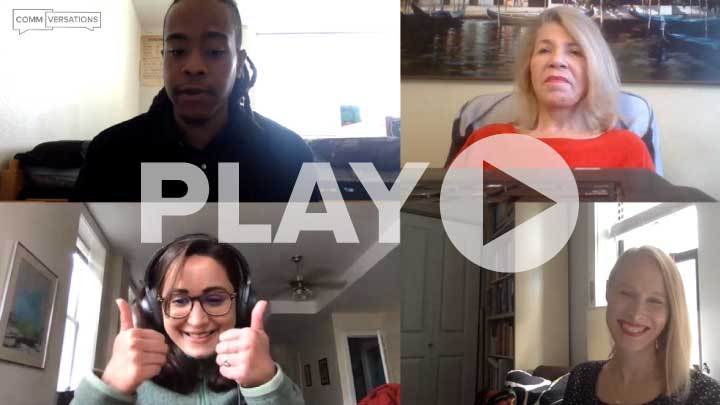 Digital Media and Production and Digital Media Literacy
Oct 14 |  1 pm
Senior Comm student and Event Planning Intern Kaeleb Thomas interviewed Dr. Arcy and Dr. Crafton on the DMAP program and had a great conversation about the Digital Media programs and the future of the Comm department. Watch the interaction of students and faculty that caused an interesting and informative discussion!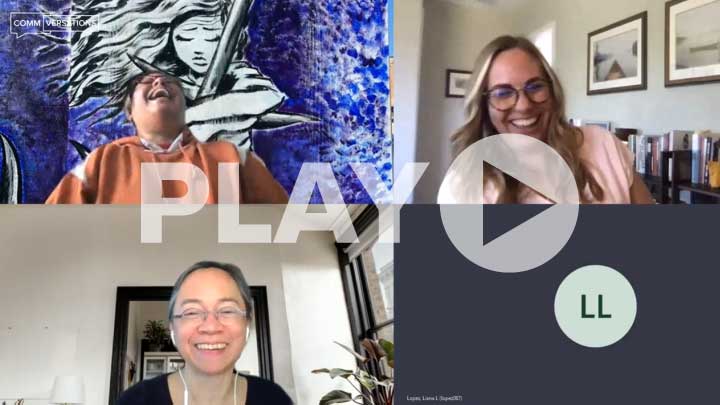 Public Relations, Organization Communication, and Health Communication
Oct 7 |  1 pm
Dr. Rasmussen hosted and interviewed our guests Dr. Castor and Dr. Viramontes about minors in Public Relations, Organizational Communication, and Health Communication. Although we experienced some technical difficulties, the interview went smoothly and a lot of good information was given by our professors. Click on the video to hear about these three minors and how you could qualify for them!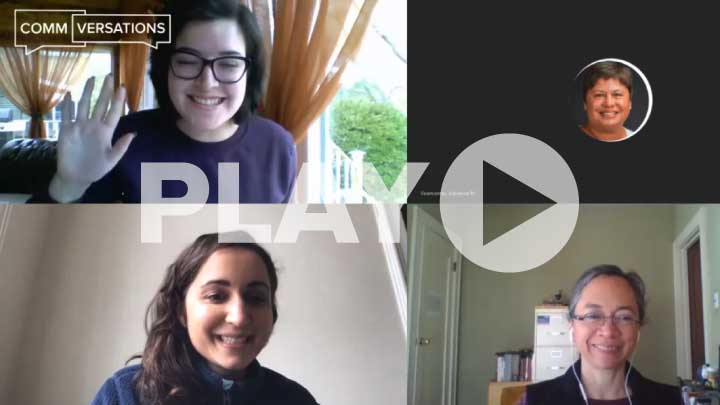 Meet Anjuli! That is, Dr. Anjuli Brekke
Sep 30 |  17 min
In the second Commversation, our Communication Department intern Liana Lopez interviewed our new faculty member: Dr. Anjuli Brekke. We got to know Dr. Brekke better and heard about her teaching style as well as the classes she is teaching at UW-Parkside. Check out the video to get to know our new Communication professor to help decide if her classes will be right for you next semester!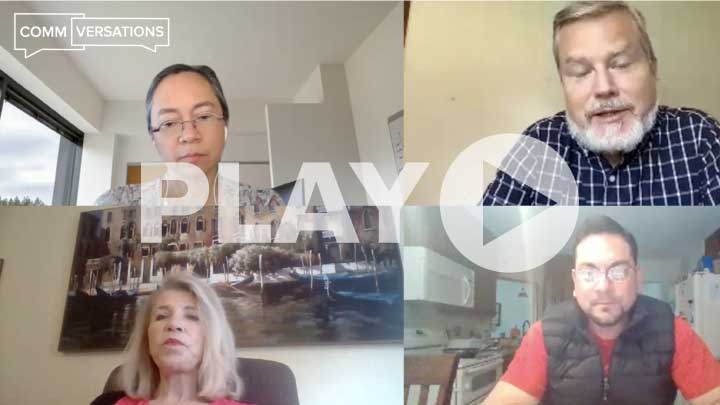 "What's New"
Sep 23  |  20 min
For our first Commversations segment, we went over "what's new" for the Comm department. There was discussion on Covid testing at the school, we met new faculty members, and discussed the adapting environment of online as well as in the classroom classes. Dr. Shailor discussed the Rebuilding Kenosha series and got great feedback as well as gave more information for everyone to be able to participate in the series moving forward. Make sure to check out the video for all the helpful resources from the Comm faculty and to see some furry friends to brighten up your day! 
You may also be interested in...