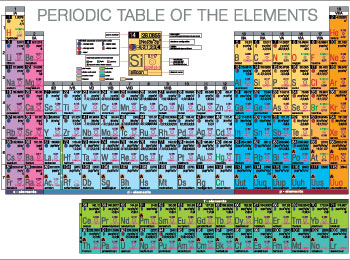 Chemistry
Looking for an interactive undergraduate degree program in chemistry with plenty of personal attention? Look to the University of Wisconsin-Parkside. The Chemistry program is approved by the American Chemical Society and that assures you of an educational experience of the highest caliber.
Everyone knows that there's no substitute for one-on-one instruction. The overall student-faculty ratio at Parkside is an impressive 14:1. The typical enrollment in junior and senior level chemistry classes is ten to fifteen students. That low student-to-faculty ratio is especially important in the lab, where you'll find hands-on learning with modern instrumentation including an inductively coupled plasma emission ­spectrometer and a gas chromatograph-mass spectrometer. The Chemistry Department makes extensive use of computers in the labs for instrument control, data acquisition and molecular modeling.
Not everyone in the chemistry program fits the same schedule. That's why all freshman and sophomore classes, including those required for a chemistry minor, are also offered in the evening. The department offers a concentration in biochemistry as well, allowing ­students to combine their interest in the chemical and biological sciences.
One reason the chemistry program at Parkside is so impressive is because of outstanding faculty research in so many areas including theoretical and experimental physical chemistry, spectroscopy, synthetic organic chemistry, space chemistry, analytical chemistry, environmental chemistry and biochemistry. There is a high level of opportunity for independent research in the laboratories of faculty members. In addition to research opportunities with faculty, there are also internship opportunities with area companies such as Abbott Laboratories.
The bottom line of any university program is the type of opportunities available to graduates. The UW-Parkside Chemistry Department is proud of their excellent graduate placement record for employment, admission to graduate school and admission to professional programs such as pharmacy and medicine.
Lori Allen
Greenquist 322
(262) 595-2326
allen@uwp.edu