Management Information Systems Minor
The minor in management information systems (MIS) is designed for you to gain knowledge and learn the fundamental skills in the MIS field, and then apply those skills to a variety of other professional careers.
The MIS program at Parkside is part of the business program accredited by the Association to Advance Collegiate Schools of Business International (AACSB), within the College of Business, Economics, and Computing.
Specific courses taken in the minor provides you with a solid knowledge base and the strong quantitative skills necessary for a successful understanding of the MIS profession.
ACCREDITED FOR QUALITY
Our Business Department is accredited by the Association to Advance Collegiate Schools of Business International (AACSB). We offer a high-quality, highly relevant educational experience taught by professors who regularly interact with the business community and who are up to date with the rapid changes in the global business environment.
Only 5% of business schools worldwide have earned this "gold standard" program accreditation.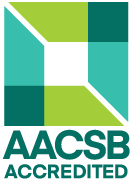 HIGHLIGHTED COURSES
IT Infrastructure  |  MIS 327  |  3 credit
Introduces fundamental principles of computer networks, hardware, facilities and related equipment/processes used to support IT services. Includes physical, virtual, and cloud based servers and networks ranging from personal to global.
Database Management Systems  |  MIS328  |  3 Credit
Data modeling techniques including object-oriented modeling, database systems concepts, and use of structured query language for information processing, client/server architecture, distributed databases.  This course may be offered online.
Systems Analysis and Design  |  MIS 425  |  3 credit
Examines system development using the life cycle, rapid application development, prototyping, software acquisition, structured and object- oriented techniques, and project management. Includes techniques using software packages such as electronic health records.