pre Pharmacy program
The pre pharmacy program at Parkside is designed to help you gain the necessary academic and professional requirements that will help you become competitive a candidates for professional pharmacy schools. We offer exceptional learning opportunities in a small class setting which helps with your success. 
If you are interested in the science of health and chemistry a pharmacy career path is for you. As a pharmacist, you would spend time preparing, compounding and dispensing medical drugs, prevent negative drug interaction, instruct patients on how and when to take medicine as well as communicate potential side effects. There are several types of pharmacists:
Community pharmacists work in retail stores
Clinical pharmacists work in hospitals and other healthcare settings
Consultant pharmacists advise healthcare facilities and insurance providers
Pharmaceutical industry pharmacists work in marketing, research and development.
---
PROGRAM HIGHLIGHT
Articulation Agreement between Parkside's Department of Biological Sciences and Rosalind-Franklin School of Pharmacy
Students majoring in Biological Sciences at Parkside can participate in this articulation agreement. 
Students complete a highly prescribed 3 year curriculum.
After year 2, students apply early to the Pharm.D. program at Rosalind Franklin University and receive special consideration regarding their admission requirements.
If accepted, these students enter into the Pharm.D. program at Rosalind Franklin University after completing their 3rd year at Parkside, and after successful completion of their 1st year of Pharmacy School, the credits they have taken at Rosalind Franklin transfer back to Parkside.
These students are then awarded their Bachelors of Science degree in Biological Sciences.
---
Follow link for more information about the Center of Health Sciences and other Pre Health programs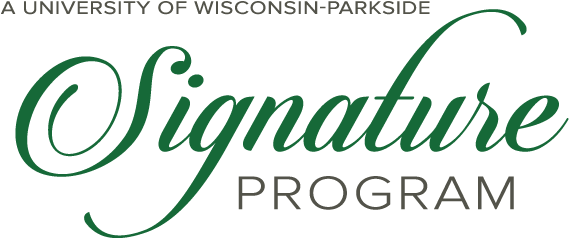 Popular Majors
Students hoping to gain acceptance into professional health programs can pursue a major in any department/discipline throughout the university.
Partners in your future
As a student in the pre-pharmacy program you will receive: 
Assistance in obtaining shadowing/internship experiences with local pharmacists
Help to ensure you are choosing the correct career pathway 
Experience required to gain acceptance into pharmacy school
Pharmacy School Pre-Requisites and Recommended Non-Science Coursework
Common science and math pre-requisite classes that are required by most pharmacy programs
General Biology | BIOS 101 and 102 | 8 credits | 1 year
General Chemistry | CHEM 101 and 102 | 10 credits | 1 year
Organic Chemistry | CHEM 321, 322, and 323 |11 credits | 1 year
Physics | PHYS 105 and 106 |10 credits | 1 year
Biochemistry   | BIOS 307  |  3 credits  |  1 semester 
Anatomy  | BIOS  300  |  4 credits  |  1 semester 
Physiology  | BIOS 341 | 3 credits  |  1 semester 
Microbiology  |  BIOS 303  | 4 credits   |  1 semester 
Statistics  | BIOS 210  |  4 credits  |  1 semester 
Calculus  | MATH 221  |  1 semester 
Most professional Pharmacy programs also require a specific set of non-science course work.  The most common are listed below.
Economics | ECON 120 |  3 credits   |  1 semester  
Psychology  |  PSYC 101 | 3 credits   |  1 semester 
Sociology  | SOCA 101  |  3 credits   |  1 semester 
Public Speaking  |  SPCH 105  |  3 credits   |  1 semester 
Advanced Composition  | ENGL 167 or ENGL 201 | 3 credits   |  1 semester 
---
Accredited pharmacy school programs can be found at the American  Association of Colleges of Pharmacy website.
UW-PARKSIDE PRE-PHARMACY ACCEPTANCE RATE 2001-2022
Medical Schools Parkside Students Attended
Doctor of Pharmacy
| | | | |
| --- | --- | --- | --- |
| Alabama  | Hawaii | Notre Dame | University of Minnesota |
| Arizona | LECOM | Nova |   |
| Concordia | Maryland | UIC |   |
| Creighton | Midwestern University | UW-Madison |   |
PROGRAM CONTACT INFO
Bryan Lewis | (262) 595-2327 | lewisb@uwp.edu