Record-Breaking Commencement
UW-Parkside just celebrated another record-breaking commencement Saturday, Dec. 16 [read the recap]. In the past 10 years, more students have graduated from the university than during any other 10-year period in UW-Parkside history – and in May, Parkside celebrated its largest commencement ever. 
Transfer students, students who grew up minutes from campus, and students whose educational journeys have spanned decades – they were all part of the historic group.
"Views from Commencement" looks back at just a few of the stories from the university's record (at least until next year) 2017 graduating class.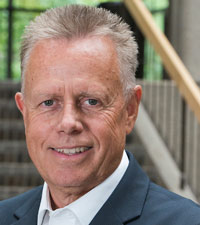 John Mielke
Director of Strategic Communications
Editor, Writer