Students Place First and Second at Business Summit
Published: October 27, 2014
Two U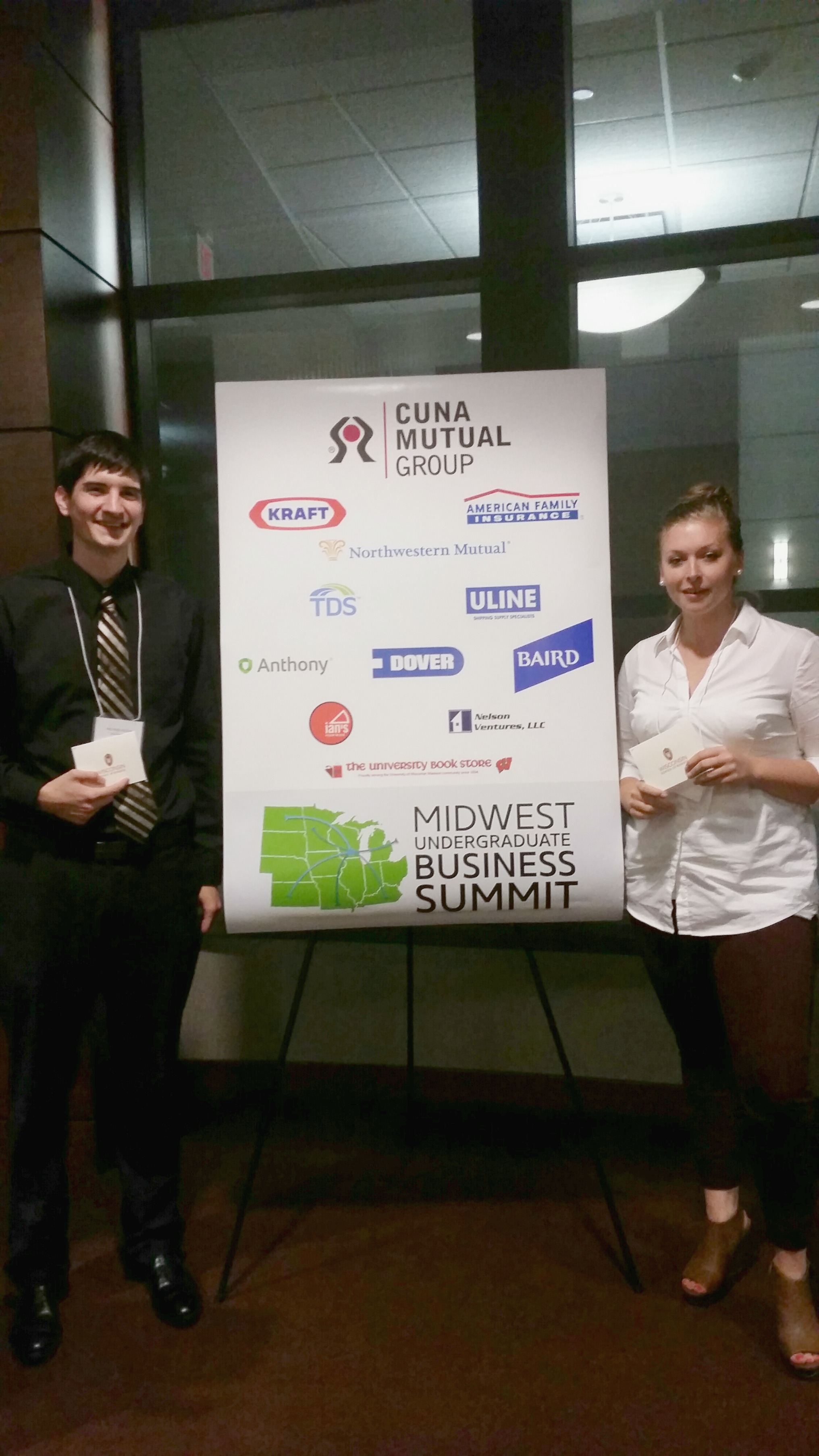 W-Parkside College of Business, Economics, and Computing students, Michael Novak and Stephanie Nistler, attended the Midwest Undergraduate Business Summit Oct. 16-18 at the UW-Madison Wisconsin School of Business. More than 30 students represented schools from across the  U.S. including UW-Madison, UW-Whitewater, Indiana, Kentucky, Nebraska, Colorado and Arizona State.
The Midwest Undergraduate Business Summit allowed students the opportunity to network with business executives from large corporations like American Family Insurance, Northwestern Mutual, Baird, Telephone and Data Systems, and CUNA Mutual Group. In addition, students participated in leadership roundtables, professional workshops, and a case competition.
The case competition was an opportunity for students to represent their universities and showcase their talents. Students were divided into groups of four and given a case study two hours prior to presenting their solution in front of executives from American Family Insurance and CUNA Mutual Group. Novak's team won first place. "I felt like the only way to set our group apart from the others was to create a unique marketing campaign," Novak said. That's why his team's presentation stood out from the competition. Novak created a social media personalized marketing campaign using what he has learned in Principles of Marketing and Economics classes. Nistler's group finished second in the competition.
Both Novak and Nistler acknowledged that their experience at UW-Parkside was the main reason for their success at the summit. Their work in the case competition reinforces the success of the College of Business, Economics, and Computing in preparing students to effectively address real-world problems.