BUSINESS MANAGEMENT DEGREE COMPLETION 
Do you have an associate's degree or an unfinished four-year degree? Time constraints, family or work commitments preventing you from reaching your goal of earning a business degree? UW-Parkside has a convenient, online degree completion path designed specifically for you!
100% online.
The business management online degree completion program is designed for students who would like to finish their degree solely online after completing the required pre-requisite courses. Because the program was created for students who have completed prior college credits, new students or students who do not meet the prerequisites will not be eligible to enroll in the Online Business Degree Completion Program. 
PROGRAM GOALS
Recognize the ethical implications in a business situation and choose and defend an appropriate resolution.

Write effectively about a business problem or issue. 

Make an effective oral presentation on a business problem or issue. 

Understand project management principles and are able to apply these principles to a practical situation. 

Be able to articulate important diversity issues—including, but not limited to, race, ethnicity, culture, gender, age, socio-economic status and political/religious/sexual orientation—in business management.

Develop skills using computer technology to support a business decision.

Evaluate issues and data and arrive at a comprehensive solution for a multidisciplinary business problem.
Prerequisites
The Bachelor of Science in Business Management Online is designed for students who have completed:
40 or more transferable credits
Minimum 2.0 GPA on a 4.0 scale
MATH 111 (College Algebra I)
Not sure if you have met the prerequisites for the program? Please submit a BUSO Readiness Evaluation Form.
Accredited for Quality
Our Business Department is accredited by the Association to Advance Collegiate Schools of Business International (AACSB). We offer a high-quality, highly relevant educational experience taught by professors who regularly interact with the business community and who are up to date with the rapid changes in the global business environment.
Only 5% of business schools worldwide have earned this "gold standard" program accreditation.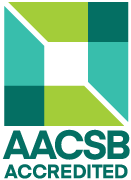 This degree completion program is designed for people with 60 credits. If you have less than or no college credits, the Associate of Arts and Science program provides the opportunity to earn online "foundation" credits for a Bachelor of Science degree. To help you reach your educational goals, advisors and faculty at UW-Parkside work with you to choose courses that create a clear pathway toward a 100% online bachelor's degree in Health, Information, Management, and Technology.