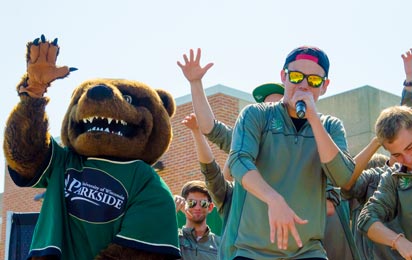 Freshman Composition: English 100 and 101
Welcome to the Homepage for the UW-P Freshman Composition Program in the English Department. To receive their undergraduate degrees, all UW-P students must pass English 101 with a grade of C- or better, pass an accepted equivalent at another college or university, or receive a placement test score that places them out of the course.
Based on their placement test scores, entering first-year students are either placed out of English 101, or put in one of the following courses:
ACSK 090 (Composition Preparation) was a remedial course that did not count towards graduation, although the course grade did affect the student's GPA. This course is now no longer offered at UW-Parkside.

English 100 (Fundamentals of English)
English 101 (Composition and Reading)


The Composition Resources page provides links to general resources for composition instructors, such as the Purdue University Online Writing Lab.