geography major
Geography is a bridge between the social sciences and the natural sciences. As a Parkside geography major, you will examine the relationship between humans and the environment through field work, laboratory analysis, and literature research. Geography is an exciting discipline for you to learn about culture and the environment both in and out of the classroom. 
In Geography we study the interrelation of the natural and cultural features of the Earth's surface. The UW-Parkside geography curriculum is designed to reflect the complexity of society and nature so that you will gain an understanding of the varied spatial factors that influence life in today's interconnected world. The geography department's mission is to extend geographic knowledge through exceptional educational programs, research projects, and service activities using advanced technology to train students and to solve problems.
This major offers a concentration in ANTHROPOLOGY.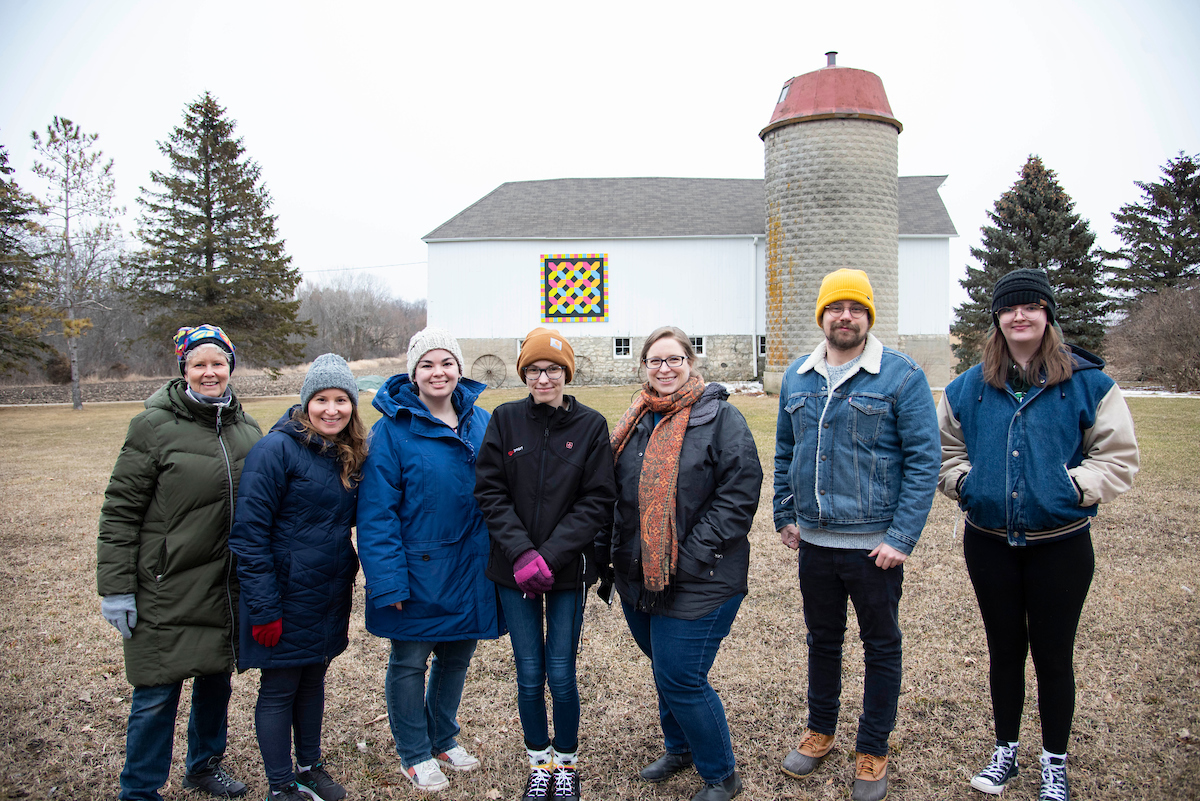 UW-PARKSIDE GEOGRAPHY STUDENTS PARTNER WITH RACINE ARTS COUNCIL FOR QUILTS ON BARNS PROJECT
Also featured on WUWM (Milwaukee's NPR) and received an Outstanding Partnership Award! 
CAREER PATHS
Archaeologist |  Natural Resource Manager  |  Soil Conservationist  |  Urban Planner    GIS Specialist  |  Environmental Analyst  |  Museum Specialist  |  Cultural Researcher
internships
The department is strengthened by an internship program with placement in local public or private sector locations. Students can gain valuable experience in a variety of real-world settings which increases their skills and adds to their resumes.
learning in action
Our students might be found coring trees in the forest to explore vegetation and fire dynamics, visiting a local windmill to learn about alternative energy, meandering along a stream to collect data on biological invasion and river channels, digging a soil pit in the prairie to uncover the rich world of the underground, mapping trails or neighborhoods with a GPS unit, Geocaching in Petrifying Springs Park, exploring Wisconsin's glacial landscapes, or camping at Devil's Lake.
Here is an example of how a community based learning opportunity launched a career.  ADRIAN WALTON INTERVIEW