What is WAVE?
Web Automated Verification of Enrollment (WAVE) is the VAs Enrollment Verification Portal. Veterans using specific benefits must verify their enrollment each month in order to qualify for and be paid their monthly benefit stipend. 
Points to Remember
The date you verify affects the date you receive your check.
The best day to verify is the last day of the month, even if it is a Saturday or Sunday!
Who must verify enrollment monthly through WAVE?

These Benefit Chapters MUST use WAVE monthly: 
Chapter 30:  MGIB-Active Duty
Chapter 1606:  MGIB-Select Reserve
Chapter 1607:  MGIB-Reserve Educational Assistance Program
These Benefit Chapters do not need to use WAVE:
Chapter 33: Post 9/11
Chapter 31:  Vocational Rehabilitation & Education
Chapter 35:  Survivor's & Dependent's Educational Assistance Program
What if I can't access WAVE on a computer? 
You can use the phone to verify attendance but only that. For any other changes to your enrollment or other information you must use the WAVE system. To verify by phone call: 1-877-823-2378.
What else can I do on WAVE?
 
View your benefit status. Provides information regarding your enrollment, remaining benefits, delimiting date, and either information on your last verification or a link to verify your attendance.
Submit your direct deposit information and speed up your payments. 
Check pending documents to see if the Regional Processing Office has a claim waiting to be processed for you.
Change your mailing address. You are encouraged to keep you mailing address at the VA correct by changing it on WAVE. 
Set up email reminders to do your monthly verification! If you choose, WAVE will email you a reminder to verify at the first of the month and again mid-month if you still need to verify. WAVE can also send you your password if you forget it.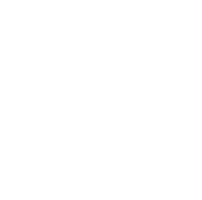 Veterans Services
262-595-2497
Email documents to veterans@uwp.edu
Veterans are strongly encouraged to apply for Financial Aid:  Apply