Student Services / Getting Started
Financial Aid
Before anything, it's important to file for financial aid when heading out to college. The Free Application for Federal Student Aid – or FAFSA – is available every year on October 1 and it's a good plan to fill it out as soon as possible, since some funding is on a first-come, first-serve basis. You don't want to lose out! The FAFSA can typically be filled out within half an hour or so.
All U.S. citizens and eligible non-citizens qualify for aid, with grants, loans, and work-study available, depending on financial need. Plus, Parkside awards over a quarter million dollars in scholarship money each year to deserving students, with some scholarships based on majors, test scores, leadership and/or community service experience. You need to be admitted to the university by February in order to qualify for these Parkside scholarships, so get those applications in early!
Parkside is one of the most affordable institutions in Wisconsin and offers multiple ways you can finance your education. And our helpful financial aid counselors are here to help answer your questions when it comes to making this important investment
in yourself and your future.
My name is Renata. I am from Kenosha, Wisconsin. And my major is criminal justice. Applying for financial aid is really easy, all you have to do is go to their website. Most of the awards are on a first come, first served basis. So the sooner you do it, the better chance you have. It's available starting October 1st. Everyone is available to qualify for financial aid. Parkside is very affordable. In fact, it is one of the most affordable schools in Wisconsin. Every year Parkside offers $250,000 worth of scholarships. Some of the criteria to qualify for those scholarships are GPA, and test scores, the major that you're in, and then you're learning and community service experience. To qualify for scholarships at Parkside a student has to be admitted to the school by February 1st and automatically they are considered for scholarships. Parkside is affordable for international and out of state students based on their GPA and test scores. They qualify for lower tuition costs. So even if you can't afford school out-of-pocket there are many ways to make school affordable. You have scholarships, grants, the financial aid, and then there's always work study, and jobs on campus as well. I am so extremely happy with my decision to attend Parkside. It's a great fit for me.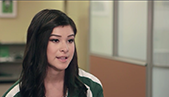 Admissions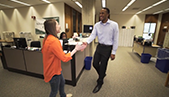 Advising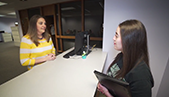 Financial Aid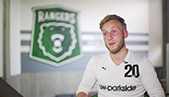 International Students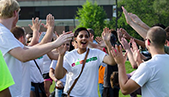 Orientation