Student Services / Getting Started
International Students
Welcome! We are thrilled you are considering applying to the University of Wisconsin-Parkside! Studying at UW-Parkside will offer you the extraordinary chance to live among and learn with people from different cultures, gain global perspective, and have new and exciting academic opportunities, such as internships and research.
UW-Parkside is host to students from more than 25 nations around the world. We invite you to explore all the amazing opportunities that await you here. We hope to welcome you on campus soon!
As an international student one of the unique things that this school offers is an amazing professor student relationship. As an international student when I first arrived at Parkside, I barely knew English. And being able to communicate with your professor in a small class was very important for me. And it was very important for learning English. Parkside has a such variety of students. There are students from Germany, Poland, France, India, China, Brazil. So it gives me the broadened perspective of how people from not only America, but people from different countries, create their sense of culture. And to be able to understand them you first have to get to know their cultures. From getting your f-1 visa, to purchasing your service form, to taking English exams if necessary, the admission office helps you a lot with becoming international student. The international student office make sure all new international students are comfortable when they get here. They show you around, they kind of teach you the American wae-- the culture. If you need to get around and you don't have a car, they know people in the area that are willing to give you a ride. They are always here on campus to help you out at any time. I am very thankful for that because when I first got here I didn't have a car, I didn't know a lot of people, and they were here to help me out with everything.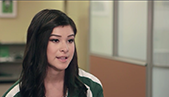 Admissions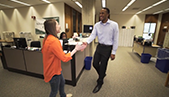 Advising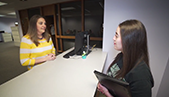 Financial Aid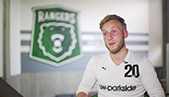 International Students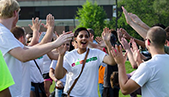 Orientation