Student Services / Getting Started
Orientation
There is no better way to learn the ropes, meet people, and have a lot of fun than going through Parkside's all-day orientation program! It's the same for transfers who get to experience a half-day program.
During these experiences, you'll meet with an academic advisor, register for classes, take a campus tour, and have an opportunity to meet numerous students, faculty, and staff members. Everyone is very willing to answer your questions and help you navigate the beginnings of your Parkside experience.
Plus, you're definitely going to have some fun! During orientation, you'll learn about the social scene at Parkside while meeting your future classmates and getting to know the folks you'll soon be sharing a campus with.
The whole orientation process is designed to make your campus transition smooth and enjoyable. So, get ready to ROAR and embrace your career as a Parkside Ranger!
Hello. My name is Tyler Farrell. I'm a double major in geography and economics, and I'm from Bristol, Wisconsin. So ROAR stands for Ranger Orientation Advising and Registration. During this required orientation day, new freshman will come in, they'll get an introduction by the chancellor or the dean. They'll talk to an academic advisor. They will register for classes. They'll take a tour of campus, and they'll get the opportunity to meet many new students that are coming into the class with them. Transfer transition is a half-day program geared towards transfer students. They'll come to campus, get familiarized with the place. They will register for classes, they'll review their major requirements, and then also go over the transfer evaluation process. Ultimately, by the end of the day, they'll register for their classes. I think the best part is getting to know your fellow classmates who are coming with you to orientation. And a lot of times those bonds and those relationships that you make at your orientation are ones that then last throughout your entire college career.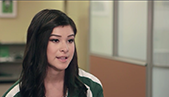 Admissions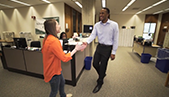 Advising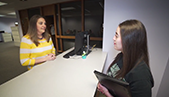 Financial Aid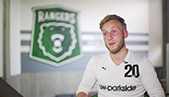 International Students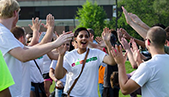 Orientation