Student Services / Getting Started
Advising
The Advising and Career Center provides you with a high-quality advising experience that promotes and empowers your educational, career, and personal life. Academic advisors educate and support you on your journey toward a degree. But that is not all, or where it ends. You can also receive assistance with resume and cover letter writing, individual career coaching, career assessments, and graduate and professional school advising.
Handshake can help you find a job. Browses hundreds of internships, campus jobs or fulltime employment opportunities.
Hello my name is Tyler Farrell. I am a double major in geography and economics. And I'm from Bristol, Wisconsin. So an academic advisor is a phenomenal resource for students. They're with you from the very beginning, from your very first year all the way until you graduate. They're here to help you register for classes, to help you do resume building, to help you find your path that you want to take at Parkside. And one of our most popular majors is actually the undecided major. My first two years I was undecided. And then with the help of the academic advising they helped me find my path. If you don't know what you want to study at Parkside one of the best places to come is the advising and career center. They'll help you, they'll sit you down, kind of do career path things. They'll help you pick which general education classes you want to take. And most of the time those Gen Ed classes are what then brings you to what major you want to take.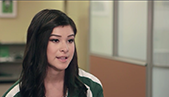 Admissions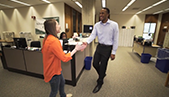 Advising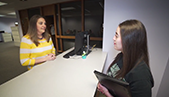 Financial Aid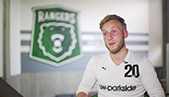 International Students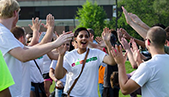 Orientation