Creativity Community Commerce
These three words unite what we're about in the College. Each major demands significant creativity and innovation: whether playing or singing, writing or painting, students learn to harness their creativity to produce fine works of art and excellent scholarship that speak powerfully to the world of the 21st century.   Integral to the creative life is community. Music, art, literature, and scholarship gather together communities of people to bear witness to and participate in the human drama.  And commerce affords the sustenance that allows our creative communities to thrive! 
Digital Fabrication Lab Soft Launch
Apr 18  |  RITA D113  |  4-7 pm
We will fete the opening of our Digital Design and Fabrication Lab with a tour and demonstration of our new equipment. We will also have a panel discussion to talk about the process of designing the lab and new curriculum.
Agenda
4:00 pm  |  Doors open, sneak peak of the facilities
4:45 pm  |  Welcome: Chancellor Ford
5:00 pm  |  Panel discussion*
6:00 pm  |  Reception and tours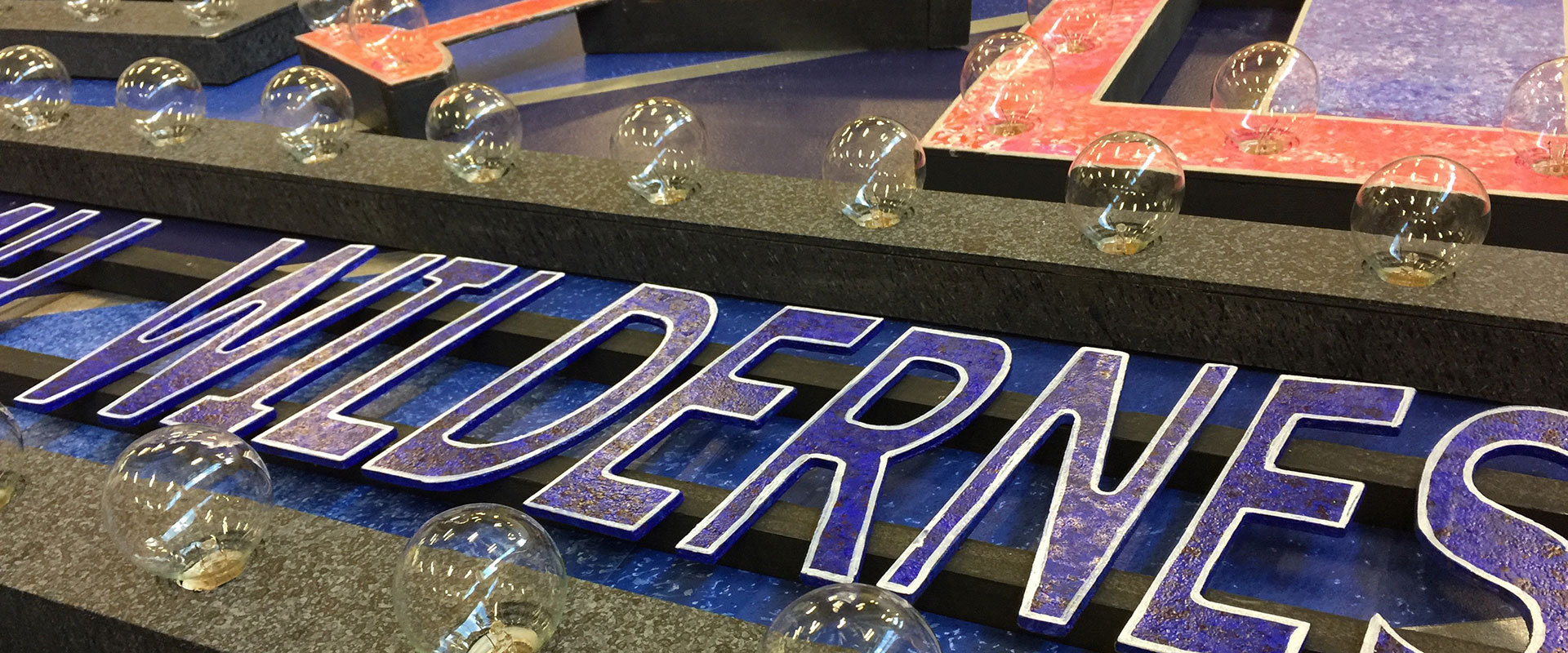 Creative details achieved in the Digital Design and Fabrication Lab, shown here on a set piece for a Fireside Theatre production, would have taken days if completed by hand. Instead, students and faculty can create intricate work like this in a fraction of the time.
Creativity, Community, and Commerce: Panel Discussion
Learn about the many ways that this lab adds value to the campus community and enhances the student experience with a discussion featuring Parkside professors who were instrumental in bringing the Digital Design and Fabrication Lab to the campus. 
*Panel discussion will be moderated by Lesley Walker (Dean, College of Arts and Humanities); discussants are Associate Professors Trenton Baylor (Art), Jody Sekas (Theatre), and Carey Watters (Art), followed by a Q&A.
More About the Lab
The Departments of Art and Theatre Arts teamed up and created a new certificate program to teach students how to design and make a variety of products using computer-aided software, 3D printers, and state-of-the-art CNC machinery. Art and industry align strategically to offer our students the opportunity to train for a digitally complex world. Our certificate program will prepare Parkside students to use with fluency these tools as creatives, artists, technicians, and entrepreneurs.
PAST EVENTS IN THE SERIES
The Business of Theatre After 40 Years
Studio A  |  Feb 21  |  5 pm
Ryan Klopcic, third-generation owner of the Fireside Dinner Theatre in Fort Atkinson, Wisconsin, will discuss his family's adventure over the last 40 years and talk about his vision for the future. His talk will begin at 5 pm in Studio A to be followed by an Arts Mixer, sponsored by the Kenosha Commission on the Arts, and a tour of our facilities to include the Klopcic Scenic Lab.
The Business of Jazz
Bedford Concert Hall  |  Mar 13  |  5 pm
As part of Jazz Week, John Dye, the owner of cocktail lounge and jazz club Jazz Estate will discuss his commitment to jazz music and his inventive strategies that enable musicians who play it to thrive. The conversation will begin in the Bedford Concert Hall at 5 pm followed by an Arts Mixer and a Jazz concert.