The Wisconsin GI Bill® provides a full waiver (remission) of tuition and fees for eligible veterans and their dependents for up to 8 full-time semesters or 128 credits (whichever is greater) at any University of Wisconsin System or Technical College System institution for continuing education, or for study at the undergraduate or graduate level. Character of service and active duty service requirements apply. The benefit recipient must reside in Wisconsin. 
For veterans, there is no post-service time limitation for the use of the benefit.  The veteran may attend full-time or part-time. Please note that the Wisconsin GI Bill® does not cover all educational costs. There may be certain fees that it does not cover though these fees are relatively small in comparison to the tuition and fees covered.
Renewal Requirements
The WI GI Bill® requires that you maintain a minimum 2.0 cumulative GPA in all coursework taken at UW-Parkside to continue to receive the benefit.  After grades post each term, your cumulative Parkside GPA will be used to determine if you will continue to receive the benefit. In SOLAR, your UW-Parkside GPA may be found under the University Requirements section of the Academic Advising Report (AAR).  
If you fall below the minimum 2.0 cumulative GPA, you will not be eligible for the benefit until you once again achieve the required minimum GPA. The Veterans Certifying Official will notify you if you are no longer eligible through an official email sent to your Parkside email and will email you when you have regained eligibility. 
Appeals
Currently the minimum 2.000 GPA requirement for the Wisconsin GI Bill® cannot be appealed.  You must regain the minimum 2.000 GPA for all classes taken at Parkside in order to use the benefit.
We want to help you get there faster! 
Contact your advisor for help planning your return to eligibility. Your advisor can help you pick the classes that will get you qualified again faster.
Apply for the Wisconsin GI Bill®
1. Apply Using the WDVA's myWisVets Application Portal
Collect electronic copies (.pdf documents) of the following forms to submit:

Qualifying veteran's DD-214 (member copy #4 or #6 only)

Veteran's Residency Affidavit - WDVA Form 1805

Required ONLY IF the veteran was not a Wisconsin Resident when initially entered service but has lived in the state of Wisconsin for at least the last five years

Additional supporting documentation for Children or Spouses of a Qualifying Veteran in addition to the above must also submit electronic copies of:

proof of their relationship to the Qualifying Veteran (Birth Certificate, Marriage License, Adoption Record, etc.)

proof of the veteran's service-connected disability rating of 30% or greater
2. Submit WDVA Form 2029 to Parkside
WDVA Form 2029 - Application for Wisconsin GI Bill®

Children or spouses of a Qualifying Veteran must also submit with Form 2029:

Proof of relationship to Qualifying Veteran (birth certificate, marriage license, adoption record, etc.)
I am a TRANSFER student already using WIGI at another college
You need only submit the forms to Parkside in #2 above.
You must maintain a minimum cumulative GPA of 2.000 at Parkside to continue to qualify for the Wisconsin GI Bill®.
Wisconsin Department of Veterans Affairs
Mailing Address
State of Wisconsin - Department of Veterans Affairs
201 West Washington Avenue
P.O. Box 7843
Madison, WI 53707-7843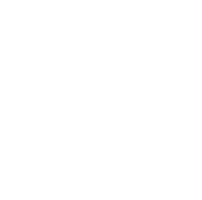 Veterans Services
262-595-2497
Email documents to veterans@uwp.edu
Veterans are strongly encouraged to apply for Financial Aid:  Apply