Thomsen and Nickeas Garner National Sales Awards
Published: November 23, 2016
By:

Kristin Crowe contributed to this story
If the trend continues, someone is going to have to purchase a larger trophy case for the University of Wisconsin-Parkside Business Department.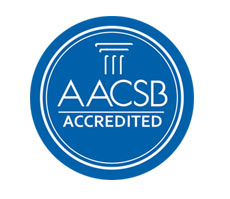 Last week at William Paterson University in Wayne, N.J., UW-Parkside business students Jack Nickeas, a senior from Greenfield, Wis., and Nicole Thomsen, a senior from Pleasant Prairie, Wis., bested a field of 72 students representing 36 top sales schools from around the world at the 2016 National Sales Challenge. (Official results)

Thomsen was the champion in the three rounds of role-play, and Nickeas placed second in the two rounds of speed-sell. Across all five rounds Nickeas was awarded second place, and Thomsen was awarded third. That powerful combination earned Thomsen and Nickeas a first-place finish for UW-Parkside in the team competition.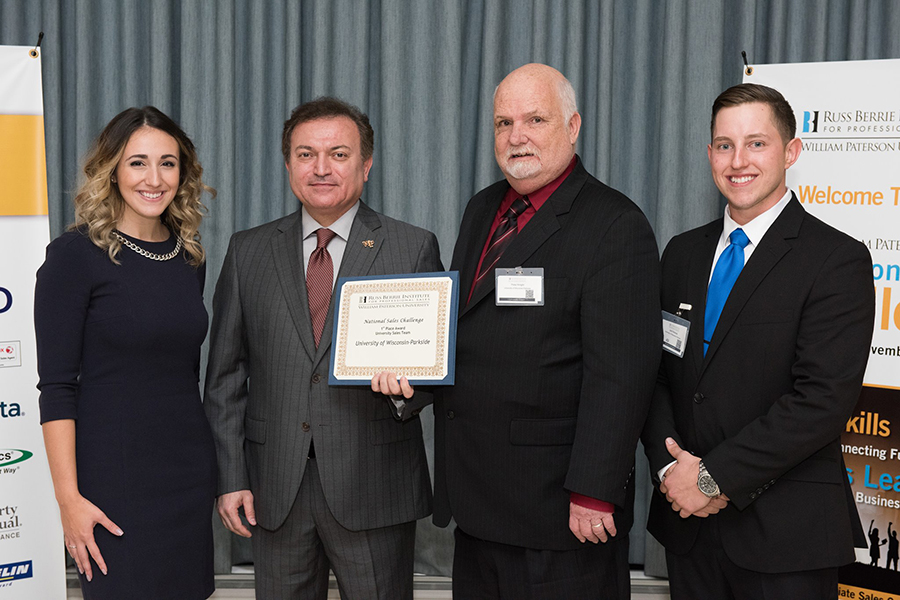 Nicole Thomsen (left), Dr. Peter Knight, and Jack Nickeas (right) accept the team championship certificate from Dr. Siamack Shojai, dean of the Cotsakos College of Business at William Paterson University

According to UW-Parkside Business Department Chair Dr. Peter Knight, five awards at a national sales competition such as this is tops and rarely is one team so dominant. "The stunning performance," Knight says, "was not only due to the natural abilities of our competitors, but also their ability function as a team and support each other."
The over-crowded trophy case in the Business Department now holds more than 35 national sales and marketing awards. The past three years have included a National Team Sales Competition championship earned at the Indiana University Kelley School of Business, and four awards courtesy of former M.B.A. students Joe Fullington and Vivek Shetty at the Kennesaw State University National Collegiate Sales Competition.
One reason the 2016 awards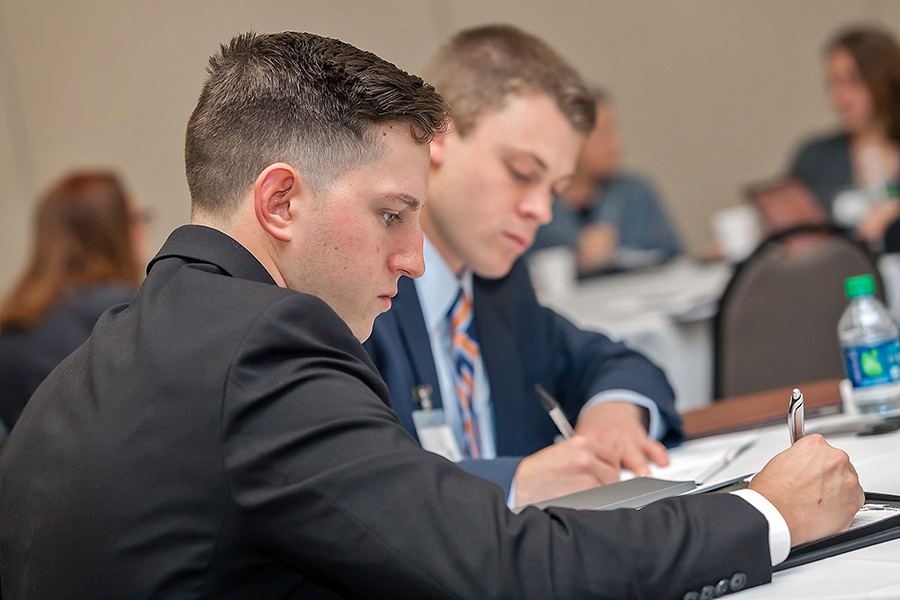 are so special, Knight says, is the competitive field in New Jersey. "The National Team Sales Competition in 2013 was amongst 21 schools and there were 36 schools at this event," Knight says. "It was also the first time UW Parkside has won five awards at a national competition."
Nickeas and Thomsen say they were proud to represent Parkside at the competition and credit much of their success to Knight, who is also their coach. "Dr. Knight spent countless hours practicing with us and fine tuning our materials," says Nickeas. "The professionalism and expertise shown in preparation for this competition demonstrates his level of skill in this field."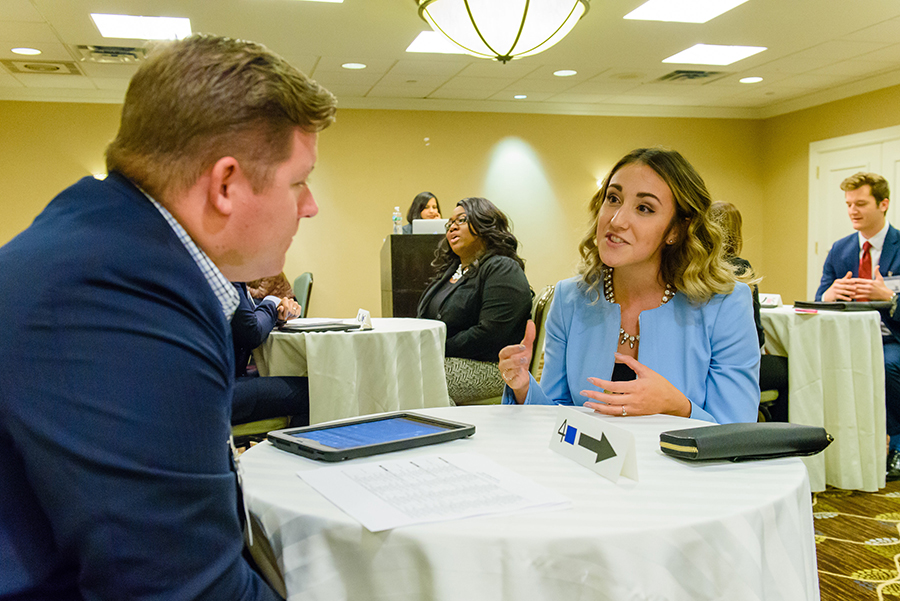 The two students also expressed gratitude to UW-Parkside alumni Tali Torhorst and Robert Hogan for taking the time to assist Dr. Knight. "They (Torhorst and Hogan) had been to the competition before, having great success, so the fact that they would take the time to coach us was very helpful," Thomsen says. "I can't wait to hopefully do the same someday for other students."
Q&A with Nicole Thomsen and Jack Nickeas

What were your expectations going into the competition?
NT: I really had no idea what to expect, it was my first sales competition. All I knew was that it was going to be something that pushed me outside of my comfort zone, so I knew I was going to grow through this experience.
JN: I expected a valuable opportunity to network and initiate contacts for possible internship opportunities. I also happened to be looking for ways to get more involved at school, this fulfilled those desires.
Were there any surprises at the competition … unexpected twists or turns that you had to handle on the fly?
NT: Absolutely! I was able to prepare for my first and second role-plays for about a month. When they announced I was moving on to the final four I had only an hour to prepare my final round role-play based off of a case I had never seen before. The pressure was definitely on at that point.
JN: One situation that had to be handled on the fly was adjusting to the character of the client in the sales role-play. You don't know what you're walking into in each round, so the whole tone of the meeting can be off if you're not able to adapt to the personality of the client. Dr. Knight prepared us well for this challenge, but it was still difficult to execute at the time of the competition.
When you finished the various stages of the competition, how did you "think" you did?
NT: I went into the competition with the mindset that all I can do is the best that I can and the rest is completely out of my control. I think it really was hard to gauge how I was doing during the various stages, as you cannot watch how the other competitors are performing. I moved on from every single stage knowing I gave it my best. It's so rewarding to know that mindset paid off.
JN: I thought I did well in the first part of the competition, the speed-sell. The room was pretty loud and there were a lot of people speaking at once so it was hard to tell how other people were doing in theirs.
Anything else that stands out in your mind about the experience of the competition?
NT: It was truly one of the most incredible and rewarding moments of my life. The experiences gained, and the memories and connections made are invaluable. I learned so much about myself and what I am truly capable of. It was so great to get practical feedback from real-world executives and to now be able to apply that moving forward. Absolutely every single student I met there was extremely talented and it was humbling to be in a room filled with students who, no doubt in my mind, will do incredible things.
JN: This was the most valuable experience I've had since starting my college journey. I would encourage any business or marketing student to try their hand at a competition like this. I believe the connections made and experience gained will help me in securing a job after graduation. The experience of competing on a national stage against top universities was humbling and rewarding. One goal we set early on was to bring home some sort of hardware, whether it was one of us or both. I'm extremely proud that we were able to represent Dr. Knight as a coach and the University of Wisconsin-Parkside in adding more awards to the already packed trophy case.
The University of Wisconsin-Parkside Business Department, accredited by AACSB-International, offers programs for both undergraduate and graduate study. The undergraduate level provides study in accounting, finance, general business, human resource management, management information systems and marketing. Graduate degrees are offered in business administration, and computer and information systems.