Personal Enrichment

Enhance your life through learning! Our in-person and online personal enrichment opportunities include fun, mentally-stimulating courses for people of all ages to cultivate new skills and hobbies.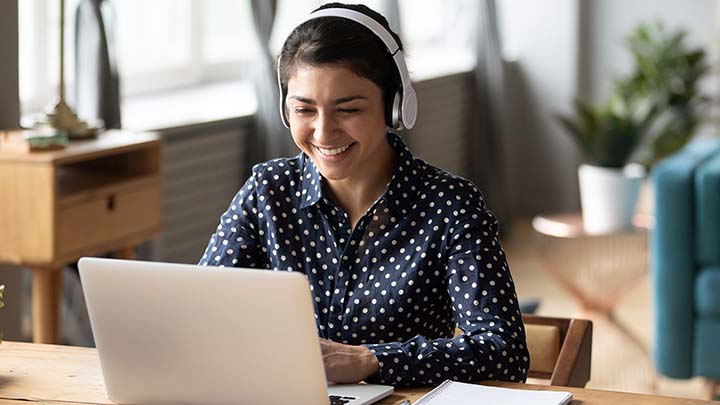 Mandarin Chinese III
Type: Virtual
Start Date: 01/22/2022
End Date: 02/26/2022
Meeting Time(s): Saturdays, Weekly, 10 am-12 pm
In this course we will continue to expand our spoken skills through new topics and vocabulary  and challenge our listening skills through storytelling. Dive deeper into Chinese culture by exploring the world of Hanzi or Chinese characters! Learn about some key seminal works in Chinese literature and take your first steps into reading and writing dynamic Chinese characters that have been around for 6,000 years! 
Alexandria Matson
Mandarin Chinese Instructor

Alex Matson (孫冉 Sūn Rǎn / 孫老師 Sūn lǎoshī) has been studying Mandarin since 2008 and graduated with bachelor's degree in China Studies and History. Apart from American schooling, Alex also studied Mandarin at the Chinese Culture University and the National Taiwan Normal University in Taipei, Taiwan. Alex has worked in corporate training for the past 5 years, instructing adults of diverse ages and backgrounds on a daily basis.
Cement your language fundamentals and take your Mandarin Chinese learning to the next level. Learn more about the history of different regions of the Chinese speaking world and their cuisines! Be able to discuss likes, dislikes, and hobbies. Begin to converse more comfortably in Chinese by expanding on previously learned sentence structures and growing your vocabularies!
"These classes did a brilliant job to reinforce and expand my learning. I am very thankful for the opportunity." - Paul

"The instructor was very professional and very prepared for class. She is an asset to the University of Wisconsin-Parkside!" - Mandarin Chinese for Beginners 1 Student 

"Nice program, very enjoyable!" - Julie

 
What resources do I need for this class?
This class will take place using Zoom. In order to participate in this course you must have a computer, access to the internet, and an up-to-date web browser. If you are unsure or need assistance, please contact Javan Pham at minicourses@uwp.edu or 262-595-2498.

What background knowledge is necessary?
None! Whether you are looking to learn a new language for your own personal enrichment or even to expand your professional resume, our classes are intended to be introductory level. 

Do I need to start with the first level?
Our language courses are intended to be taken in order and have offerings starting in the spring and fall. If you feel that you are able to start at a higher level, we will consider the opporunity on a case by case basis. Please contact us at minicourses@uwp.edu to inquire. 
LOOKING FOR MORE?
Check out our expanded catalog of online courses. 
 
PROFESSIONAL AND
CONTINUING EDUCATION

Mon-Fri  |  8 am-4:30 pm 
262-595-3340
continuing.ed@uwp.edu
900 Wood Rd.
Kenosha, WI 53144 
Tallent Hall 202
Parking: Lot T
The University of Wisconsin-Parkside is committed to providing access, equal opportunity, and reasonable accommodation in its services, program activities, education, and employment for individuals with disabilities. To request disability accommodations, contact Professional and Continuing Education at least eight weeks in advance at: 262-595-3340 (V), 262-595-2513 (FAX), or email continuing.ed@uwp.edu.