Leadership and Supervisory
Leaders are grown, not born. Whether you are early in your career and beginning to learn your leadership style or further along and needing to hone your skills, the University of Wisconsin-Parkside's leadership and supervisory training can help. Our trainings will position you to lead with vision in today's diverse and ever-changing business environment and establish yourself as an effective, inclusive leader.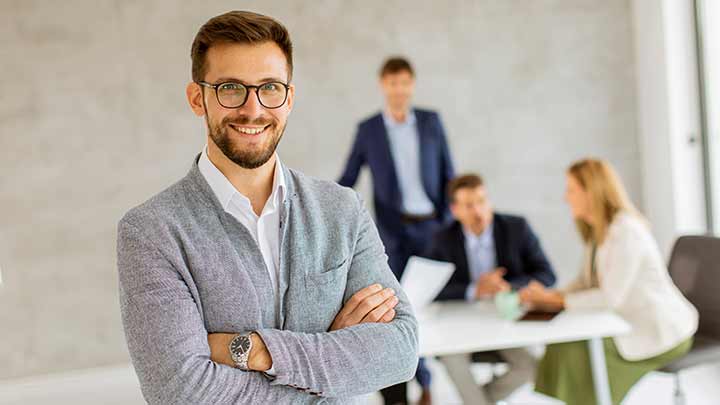 SHRM Essentials of Human Resources
Type: In-Person
Start Date: 11/3/2022
End Date: 11/4/2022
Meeting Time(s): 8 am-5 pm
Cost: $649 before 10/20, then $699
Credits: 16 SHRM PDCs | 1.6 CEUs
Includes: Certificate
This SHRM Essentials of Human Resources course covers the topics you need to meet key HR challenges that are relevant to you and your company. In less than 20 hours, you can cover the issues you need to reduce potentially costly lawsuits.

Since HR can be a moving target, this course is great for arming your supervisors and managers with basic HR skills to prepare them for the day-to-day challenges of interacting with their staff. Prepare them with the knowledge and skills they need to maintain a positive relationship with their staff as well as avoid HR missteps that can end up in costly litigation. Developed by leading HR experts, HR practitioners, and legal counsel, the SHRM Essentials of Human Resources course covers introductory HR topics in a condensed, easy-to-understand format. The straightforward format ensures that HR concepts can be mastered and applied to real-life situations.

This program combines expert instruction with the SHRM Essentials of Human Resources, so you will learn faster and retain more knowledge to accelerate your future in HR.
View more detailed SHRM information here.
Sheronda Glass has worked for the University of Wisconsin-Parkside since 2016 and is currently the Assistant Vice Chancellor of Human Resources and Employee Engagement. She is a human resources executive with 25+ years of HR experience having worked in a variety of industries, including healthcare, consumer products/manufacturing, and most recently, K-12 education. She has extensive experience in the areas of HR strategic planning, conflict resolution, performance management, labor relations, and diversity management. She has also worked as a consultant for over six years, consulting in both for-profit and non-profit organizations. She is a certified trainer/facilitator in the areas of conflict resolution, emotional intelligence, performance management, and cultural competency.

Sheronda received her Ph.D. in Business Management with a specialization in Human Resources from Capella University. She has taught human resources courses including Performance Management, Introduction to Human Resources Management, and currently teaches Essential Personal Skills for Project Management and Staffing Organizations. She has also achieved the Professional in Human Resources certification awarded from the Society for Human Resources Management and the HR Certification Institute. She is a facilitator for the prep course for SHRM professional certifications and SHRM Essentials for non-HR managers. She is the recipient of the 2018 Milwaukee Business Journal HR Award and the UW System 2019 Outstanding Women of Color in Education Award.
• Review key pieces of federal legislation on sexual harassment, age discrimination, and the Family and Medical Leave Act (FMLA).
• Gain insights into employee recruitment and selection while avoiding legal pitfalls.
• Enhance your skills related to total compensation systems, pay increases and incentives, and employee benefits.
• Increase your knowledge of employee orientation, onboarding, professional development, and training.
Are there any prerequisites for this course?
There are no prereqs for this course but it is intended for those working in HR and Employee Management (newer HR reps, small business owners, nonprofit management, etc)
Are there any software requirements?
For those attending virtually, a solid internet connection and computer compatibility with Zoom are required. If you need assistance in determining your setup, please reach out to us!
LOOKING FOR MORE?
Check out our expanded catalog of online courses. 
 
PROFESSIONAL AND
CONTINUING EDUCATION
900 Wood Rd.
Kenosha, WI 53144 
The University of Wisconsin-Parkside is committed to providing access, equal opportunity, and reasonable accommodation in its services, program activities, education, and employment for individuals with disabilities. To request disability accommodations, contact Professional and Continuing Education at least eight weeks in advance at: 262-595-3340 (V), 262-595-2513 (FAX), or email continuing.ed@uwp.edu.