Leadership and Supervisory
Leaders are grown, not born. Whether you are early in your career and beginning to learn your leadership style or further along and needing to hone your skills, the University of Wisconsin-Parkside's leadership and supervisory training can help. Our trainings will position you to lead with vision in today's diverse and ever-changing business environment and establish yourself as an effective, inclusive leader.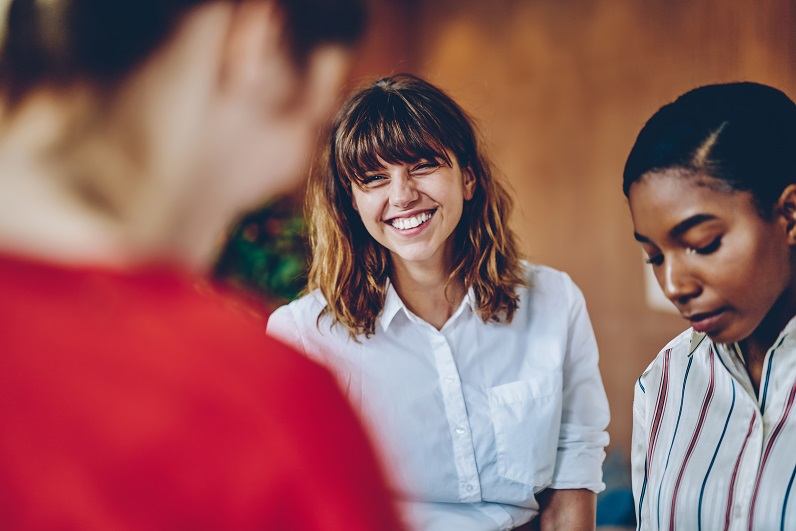 Emotional Intelligence and the Self-Aware Leader
Oct 7 | 8:00 am-12 pm | Online | $259
4 SHRM Recertification Credits | Certificate | Shareable Badge
Research suggests that people who have developed and applied principles of emotional intelligence tend to enjoy greater mental and physical health, increased job performance, more productive relationships, and a host of other benefits. In this introductory course, you will have an opportunity to take your own evidence based assessment and apply strategies for developing greater self-awareness, self-regulation, social awareness, social regulation, and motivation in your personal and professional life.
Instructor
| | |
| --- | --- |
| | Abby Waters, Grow Coach |
As a healthcare professional and consultant for over ten years, Abby Waters has naturally invested in the success of individuals and organizations. Prior to consulting and developing training for groups, Abby worked in the healthcare sector as a certified occupational therapy assistant and nurse. 

Abby has always loved working with people and acquiring knowledge from science. She has created "PeopleScience Solutions", a platform for training others to find solutions for personal and professional growth. Abby holds certifications from TTI Insights Success and the National Society of Leadership and Success to coach and train leaders in sciences of DISC, Driving Forces, Stress Management, and Emotional Intelligence. 
Outcomes
This course offers you interactive discussions, hands on exercises with like-minded professionals, integrated research and principles, and the opportunity to further explore resources related to emotional intelligence skills. Course materials include an emotional quotient assessment and an "EQ" mini book as a guidebook for implementing practical strategies. 

Through this course, you will work to:
Improve your emotional intelligence skills, which are in high demand in every work place
Develop and grow your leadership skills to help you win through a people focus
Increase awareness of how your emotions impact your personal decisions, motivation, and daily performance
Implement practical strategies for sensing, understanding, and applying emotions in order to be more collaborative and productive with others
Improve your mental and physical health by increasing awareness about how positive and negative emotions impact your mind and body
Reviews
"This is a workshop that applies to everyone. In a world where we are so aware of our differences, it is so important to try to understand one another better. This opened up my eyes to ways I need to better understand and regulate my own emotions in order to be better for the people I work with, live with, and support." - Jessie

"UW-Parkside's Office of Continuing Education offers timely, impactful programs that are very useful to alumni and community leaders. Abby Waters, of Grow Coach, offered an excellent session that balanced conceptual learning with opportunities to connect with other participants and to reflect on how to apply these concepts and learnings to our daily lives, both at work and at home." - Kelly

"Overall a great workshop! It was informative and engaging. Glad I signed up and looking forward to the next one!" - Rachel 

"Improving how I impact others, self awareness, and how to read other people is an on-going goal for me. This course provided great information and examples to follow. The personal touches before and during the course were better than others I've experienced." - Maureen
FAQ
What resources do I need for this workshop?
This workshop will take place using Zoom. In order to participate in this course you must have a computer, access to the internet, and an up-to-date web browser. 

What background knowledge is necessary?
None! No matter where you are at in your professional career, the advantages of practicing emotional intelligence will help you succeed. 

What is a badge?
Think of a badge as a digital credential or award for the completion of your training. Badges are a great way to display your skills to the world and can be shared on Twitter, Facebook, and to your LinkedIn profile!
Six Hat Thinking for Teams
Nov 5 | 12 pm-1 pm | Online | $19
1 SHRM Recertification Credit
Effective communication and decision-making are critical to your team's success. Edward DeBono's Six Thinking Hats model provides a valuable tool to enhance team innovation, collaboration, and creativity. By implementing a unique "parallel thinking" process, the model leverages the metaphor of colored hats to engage your team in constructive, critical analysis and dialogue. Teams that implement the Six Hat Model will benefit from shorter, more effective meetings, generate a higher level of creative ideas, and find decision-making a more equitable and thorough process.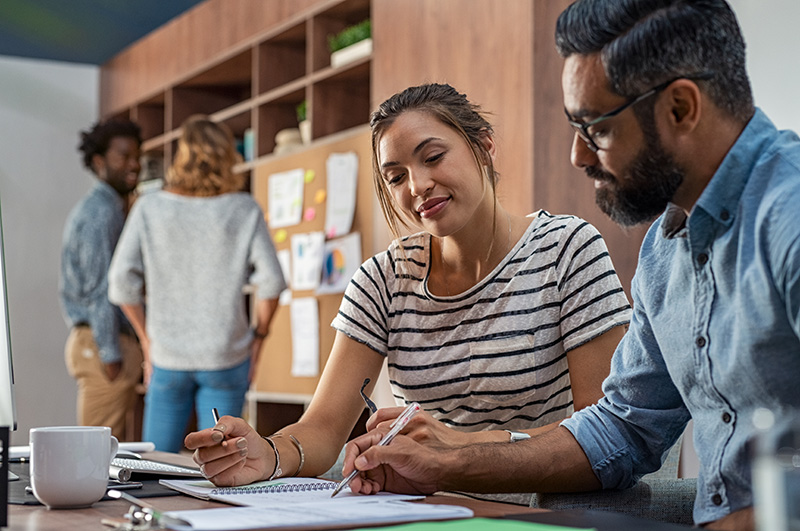 Instructor
| | |
| --- | --- |
| | Russ Kinkade, Psy.D. |
Dr. Kinkade is a clinical and consulting psychologist with over 30 years of experience in both clinical and corporate arenas. He is active as a corporate trainer, consultant and coach, focusing on Leadership Development and Performance Management from a
Strengths-based, Purpose-Driven, Inside-Out perspective.

Dr. Kinkade has private clinical and consulting practice with offices in Racine and Pewaukee Wisconsin. His clinical specialties include the Cognitive Behavioral Treatment (CBT) of Anxiety, Mood and Personality Disorders. His consulting/coaching practice focuses on developing leaders from the Inside-Out (Self-Team-Organization) with an emphasis on self-awareness and emotional intelligence.
outcomes
Learning Objectives:
1.   Summarize the unique distinctions between the 6 thinking hats
2.   Understand and implement the critical organizational role of the blue hat
3.   Appreciate and appropriately apply the black hat style of thinking.
4.   Recognize the limitations of Argument as a conflict resolution technology.
5.   Embrace the concept of parallel thinking and implement it in Team meetings.
FAQ
What resources do I need for this workshop?
This workshop will take place using Zoom. In order to participate in this course you must have a computer, access to the internet, and an up-to-date web browser. 

What background knowledge is necessary?
None! However, experience participating in, or leading, team meetings is beneficial. Ideal for managers and supervisors who facilitate discussion, decision-making within a team environment. 
Online Self-Paced Offerings
Onsite Trainings
In addition to open enrollment options, these trainings and more are available onsite for your organization. View a full list of our available workshops and trainings. 
PROFESSIONAL AND
CONTINUING EDUCATION
900 Wood Rd.
Kenosha, WI 53144 
The University of Wisconsin-Parkside is committed to providing access, equal opportunity, and reasonable accommodation in its services, program activities, education, and employment for individuals with disabilities. To request disability accommodations, contact Professional and Continuing Education at least eight weeks in advance at: 262-595-3340 (V), 262-595-2513 (FAX), or email continuing.ed@uwp.edu.