Leadership and Supervisory
Leaders are grown, not born. Whether you are early in your career and beginning to learn your leadership style or further along and needing to hone your skills, the University of Wisconsin-Parkside's leadership and supervisory training can help. Our trainings will position you to lead with vision in today's diverse and ever-changing business environment and establish yourself as an effective, inclusive leader.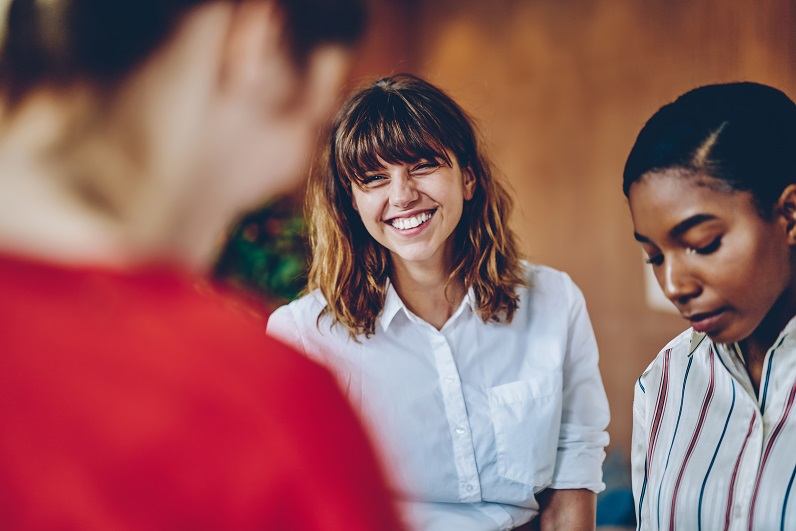 Emotional Intelligence and the Self-Aware Leader
Aug 5 | 8:00 am-12 pm | In-Person | $259 Now $229!
4 PDC's | Certificate | Shareable Badge
Increase your self-awareness and leadership skills by practicing emotional intelligence. When a person's IQ only takes them so far, their EQ can take them farther. Top leadership qualities are cultivated when leaders engage in self-awareness and utilize emotional intelligence practices. Take your skills to the next level with exposure to a personal EQ assessment, and training that will impact both your personal and professional life.
Instructor
As a healthcare professional and consultant for over ten years, Abby Waters has naturally invested in the success of individuals and organizations. She has always loved people and science. Now she uses "people science" to help others achieve their best results. She is certified through TTI Success Insights, to coach DISC, Driving Forces, and Emotional Intelligence methodologies. She was recently inducted into the National Society of Leadership and Success.
Outcomes
Upon completion of this course, you will have learned how to:
Improve your overall job satisfaction
Increase awareness of how your emotions impact behavior and performance in the workplace
Become a balanced leader by learning how to build healthier relationships and communicate effectively with your colleagues
Practice emotional intelligence in both your personal and professional life
Reviews
"This is a workshop that applies to everyone. In a world where we are so aware of our differences, it is so important to try to understand one another better. This opened up my eyes to ways I need to better understand and regulate my own emotions in order to be better for the people I work with, live with, and support." - Jessie

"UW-Parkside's Office of Continuing Education offers timely, impactful programs that are very useful to alumni and community leaders. Abby Waters, of Grow Coach, offered an excellent session that balanced conceptual learning with opportunities to connect with other participants and to reflect on how to apply these concepts and learnings to our daily lives, both at work and at home." - Kelly

"Overall a great workshop! It was informative and engaging. Glad I signed up and looking forward to the next one!" - Rachel 

"Improving how I impact others, self awareness, and how to read other people is an on-going goal for me. This course provided great information and examples to follow. The personal touches before and during the course were better than others I've experienced." - Maureen
Online Self-Paced Offerings
Onsite Trainings
In addition to open enrollment options, these trainings and more are available onsite for your organization. View a full list of our available workshops and trainings. 
PROFESSIONAL AND
CONTINUING EDUCATION
900 Wood Rd.
Kenosha, WI 53144 
The University of Wisconsin-Parkside is committed to providing access, equal opportunity, and reasonable accommodation in its services, program activities, education, and employment for individuals with disabilities. To request disability accommodations, contact Professional and Continuing Education at least eight weeks in advance at: 262-595-3340 (V), 262-595-2513 (FAX), or email continuing.ed@uwp.edu.