Nonprofit Professional Training
FUND DEVELOPMENT CERTIFICATE 
The Fund Development Certificate will be presented online this fall. Our flexible, yet engaging format will ensure you an excellent learning experience featuring well-rounded exercises and deep discussions. Instructors will guide you and your colleagues through topics relevant to the success of yourselves, your organization(s), and your community. You have the option to enroll in the full program or individual modules. Scholarships Available! Click here to apply!
Foundations for Success in Fundraising | 5.5 CFRE
Instructor: Len Iaquinta | Course Access Begins TBD | Live Online Class TBD from 8:30am-11:30am
Learn the basics of fundraising from an experienced practitioner of 50 years who shares the fundamentals on how to be successful in fund development. Hear real-life stories from a seasoned expert on successes and failures, and obtain tips and techniques on maintaining balance in a high-pressure role. Also, this hands-on session provides an opportunity to assess career paths open to you, learn about sub-specialties, and network with your peers.
Telling Your Story and Making the Ask: Developing the Case for Support | 5.5 CFRE
Instructor: Len Iaquinta | Course Access Begins TBD | Live Online Class TBD from 8:30am-11:30am
This highly interactive session offers a deep dive into developing the case for support and telling your organization's story in a way that is compelling to donors and moves them to action. Tailor your case to appeal to different audiences. Learn the range of publications that should incorporate your case messaging, including annual reports, proposals, solicitations, and digital communication. Learn the golden rules of solicitation and how to structure the two-person ask. Pitch your story through role-playing with real donors and philanthropists.
Creating a Sizzling, Executable Fund Development Plan | 5.5 CFRE
Instructor: Marilyn Foster Kirk | Course Access Begins TBD | Live Online Class TBD from 8:30am-11:30am
Sound planning and clear writing are just the beginning. Create a plan that is appropriate, communicate it to the rest of your staff and key volunteers, and know how to evaluate its effectiveness. This session will include planning, benchmarking with other organizations, and tools and ideas on how to track your progress. Understand your own data and history, and key indicators, that help you to strategically reach your demographic targets and achieve your financial goals.
Advanced Proposal Writing | 5.5 CFRE
Instructor: Ginny Finn | Course Access Begins TBD | Live Online Class TBD from 8:30am-11:30am
Kick your grant writing skills up a notch! Learn how to work effectively with foundations, corporations, and other grant-making organizations, addressing their needs and interests while staying true to your mission. What are the grant restrictions, and are you ready to live with those restrictions? Learn how to approach contacts in advance to get a sense of the possibilities. Find out how to get around the "no unsolicited proposals accepted" rule through the identification of key board members. Identify potential pitfalls of organization grants, and how to interpret an organization's 990 and balance sheet to your advantage. Participate in a group critique of good and bad proposals guided by the instructor.
Development Ethics, Policies, and More | 5.5 CFRE
Instructor: Kristin Hansen | Course Access Begins TBD | Live Online Class TBD from 8:30am-11:30am
Following strong ethical standards and policies must drive the fundraising profession. Nonprofit organizations operate for the benefit of civic good, individuals in need, communities, and donors. Soundly written and carefully vetted policies on gift acceptance, philanthropic funds management, ethical practices, stewardship, metrics, and accountability are necessary. Bring your organization's policies that are currently in place to class and compare them to some templates provided.
Building a Culture of Philanthropy and the Secrets of Stewardship | 5.5 CFRE
Instructor: Jennifer Charpentier | Course Access Begins TBD | Live Online Class TBD from 8:30am-11:30am
Increase your donor retention by building a culture of philanthropy in your organization. Learn how to identify, enlist, and motivate the right volunteer leadership and staff by finding appropriate ways for everyone to participate in fund development. Examine strategies and choosing the right donor/customer management tools necessary to succeed. Use qualitative and quantitative strategies to maintain positive and long-lasting relationships to help support your organization's mission. Understand trends: what's new; what's old and new again; trends in giving; generational change; and changing attitudes towards philanthropy.
Sponsored By: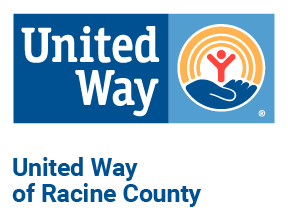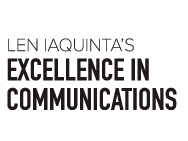 Open enrollment learning featuring offerings in
| | |
| --- | --- |
| Certificate in Nonprofit Management  | Introduction to Nonprofit Management |
| Budgeting in a Nonprofit Organization  | Principles of Marketing for Nonprofit Organizations |
| Fundraising for Nonprofit Organizations | Social Media for Nonprofits |
| Introduction to Grant Writing | Starting Your Own Nonprofit Organization |
PROFESSIONAL AND
CONTINUING EDUCATION

Mon-Fri  |  8 am-4:30 pm 
262-595-3340
900 Wood Rd.
Kenosha, WI 53144 
Tallent Hall 202
Parking: Lot T
The University of Wisconsin-Parkside is committed to providing access, equal opportunity, and reasonable accommodation in its services, program activities, education, and employment for individuals with disabilities. To request disability accommodations, contact Professioal and Continuing Education at least eight weeks in advance at: 262-595-3340 (V), 262-595-2513 (FAX), or email continuing.ed@uwp.edu.