Nonprofit Professional Training
CONTINUING EDUCATION AT UW-PARKSIDE
Nonprofit Professionals wear many hats. It's critical that individuals have a diverse set of skills and tools to be successful in their role managing or leading a program. Prepare yourself for success with one of our development programs or workshops specifically designed for the nonprofit sector.
Be more effective in all aspects of fund development, including financial planning, donor prospecting, ethics, and making a case for support through storytelling. Developed by a team of successful and experienced fund development experts, this highly interactive certificate will advance your skills with course work aligned with competencies required for the Certificate for Fund Raising Executives (CFRE) exam. 
Earn CFRE Points and digital badges upon completion of Fund Development Certificate modules. 
Ginny Finn
May 24, 2019  |  Face-to-Face  |  5.5 CFRE Points
Kick your grant writing skills up a notch! Learn how to work effectively with foundations, corporations, and other grant-making organizations, addressing their needs and interests while staying true to your mission. What are the grant restrictions, and are you ready to live with those restrictions? Learn how to approach contacts in advance to get a sense of the possibilities. Find out how to get around the "no unsolicited proposals accepted" rule through identification of key board members. Identify potential pitfalls of organization grants, and how to interpret an organization's 990 and balance sheet to your advantage. Participate in a group critique of good and bad proposals guided by the instructor.
 
NONPROFIT LEADERSHIP CONFERENCE
Nov 8, 2019  |  Face-to-Face
The 2019 Nonprofit Leadership Conference provides area nonprofits with quality, affordable professional development and networking opportunities. This year's keynote speaker Paul Schmitz will discuss grassroots leadership, declaring that "everyone leads" – not just those in traditional leadership positions. We will also screen the short film Failing Forward: On the Road to Social Impact, followed by a robust, interactive workshop on the topics featured in the film facilitated by the film's producer, Kate Robinson.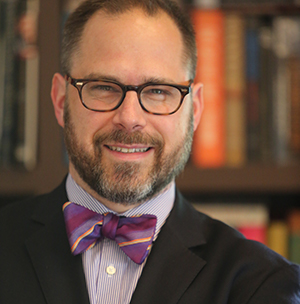 Keynote Speaker
Paul Schmitz builds the collective leadership of organizations  and communities to achieve greater social impact through his roles as Senior Advisor at The Collective Impact Forum and CEO of Leading Inside Out. 
He is also the author of Everyone Leads: Building Leadership from the Community Up, and the former CEO of Public Allies. Paul is a faculty member of The Asset-Based Community Development Institute, was a social innovation advisor to the Obama White House, and has been named three separate years to The Nonprofit Times list of the 50 most influential nonprofit leaders in America.
Film Screening  |  Producer-led Discussion
We will screen Failing Forward: On the Road to Social Change, a short documentary that explores the role of data collection in nonprofits. Producer Kate Robinson will lead a robust, interactive workshop on topics featured in the film: the Theory of Change, identifying collaborators, and articulating key learning questions about program effectiveness.  
ONLINE COURSES
Open enrollment learning partnerships
CONTINUING EDUCATION
Mon-Fri  |  8 am-4:30 pm 
262-595-3340
continuing.edu@uwp.edu
 
900 Wood Rd.
Kenosha, WI 53144 
Tallent Hall 101
Parking: Lot T
The University of Wisconsin-Parkside is committed to providing access, equal opportunity, and reasonable accommodation in its services, program activities, education, and employment for individuals with disabilities. To request disability accommodations, contact Continuing Education at least eight weeks in advance at: 262-595-3340 (V), 262-595-2513 (FAX), or email continuing.ed@uwp.edu.