Nonprofit Professional Training
At UW-Parkside, we greatly value the continued service of nonprofit organizations in our local communities. We are here to support your training and growth as a nonprofit professional with quality and affordable development opportunities. Featuring workshops, certificate programs, and a bi-annual conference, view our offerings today!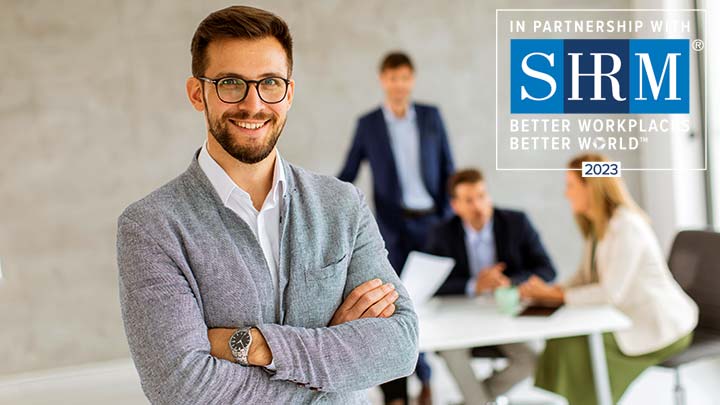 SHRM Essentials of Human Resources
Type: In-Person and Virtual Options
Start Date: 04/20/2023
End Date: 04/21/2023
Meeting Time(s): 8 am-5 pm
Cost: $749 | Nonprofit and Early Registration Rates Available
Credits: 16 SHRM PDCs | 1.6 CEUs
This SHRM Essentials of Human Resources course covers the topics you need to meet key HR challenges that are relevant to you and your company. In less than 20 hours, you can cover the issues you need to reduce potentially costly lawsuits.

Since HR can be a moving target, this course is great for arming your supervisors and managers with basic HR skills to prepare them for the day-to-day challenges of interacting with their staff. Prepare them with the knowledge and skills they need to maintain a positive relationship with their staff as well as avoid HR missteps that can end up in costly litigation. Developed by leading HR experts, HR practitioners, and legal counsel, the SHRM Essentials of Human Resources course covers introductory HR topics in a condensed, easy-to-understand format. The straightforward format ensures that HR concepts can be mastered and applied to real-life situations.

This  program combines expert instruction with the SHRM Essentials of Human Resources, so you will learn faster and retain more knowledge to accelerate your future in HR.
Sheronda Glass has worked for the University of Wisconsin-Parkside since 2016 and is currently the Assistant Vice Chancellor of Human Resources, and Employee Engagement. She is a human resources executive with 25+ years of HR experience having worked in a variety of industries, including healthcare, consumer products/manufacturing, and most recently, K-12 education. She has extensive experience in the areas of HR strategic planning, conflict resolution, performance management, labor relations, and diversity management. She has also worked as a consultant for over six years, consulting in both for-profit and non-profit organizations. She is a certified trainer/facilitator in the areas of conflict resolution, emotional intelligence, performance management, and cultural competency.

Sheronda received her Ph.D. in Business Management with a specialization in Human Resources from Capella University. She has taught human resources courses including Performance Management, Introduction to Human Resources Management, and currently teaches Essential Personal Skills for Project Management and Staffing Organizations. She has also achieved the Professional in Human Resources certification awarded from the Society for Human Resources Management and the HR Certification Institute. She is a facilitator for the prep course for SHRM professional certifications and SHRM Essentials for non-HR managers. She is the recipient of the 2018 Milwaukee Business Journal HR Award and the UW System 2019 Outstanding Women of Color in Education Award.
• Review key pieces of federal legislation on sexual harassment, age discrimination, and the Family and Medical Leave Act (FMLA).
• Gain insights into employee recruitment and selection while avoiding legal pitfalls.
• Enhance your skills related to total compensation systems, pay increases and incentives, and employee benefits.
• Increase your knowledge of employee orientation, onboarding, professional development, and training.
---
Value of the SHRM Essentials of Human Resources course:
 
Time-efficient and comprehensive: One training program covers vital HR topics in less than 20 training hours.
Exceptional instruction: Learn from an HR expert who provides insight and one-on-one guidance.
Networking and peer interaction: share experiences, discuss topics, and gain real-world insights into HR. 
Stay on track: Structured times, dates and assignments help keep you motivated and on track.
Expertise from the Society for Human Resource Management (SHRM): SHRM is the world's largest association and leading advocate for HR professionals.
"I have very little HR experience, and I found Sheronda's presentation to be interesting and educational. I can honestly say this is the first time in awhile that a workshop held my attention so well!"

"Thank you so much for this course and making it so easy to follow and understand! HR itself is so detailed and overwhelming, but Sheronda made it a great experience and having the real life stories help with understanding and scenarios."

"Love Professor Glass - I will continue seeking opportunities to learn from her."

"Sheronda is a skilled professional and did a great job making the material approachable. She's fantastic!"
Are there any software requirements?
For those attending virtually, a solid internet connection and computer compatibility with Zoom are required. If you need assistance in determining your setup, please reach out to us!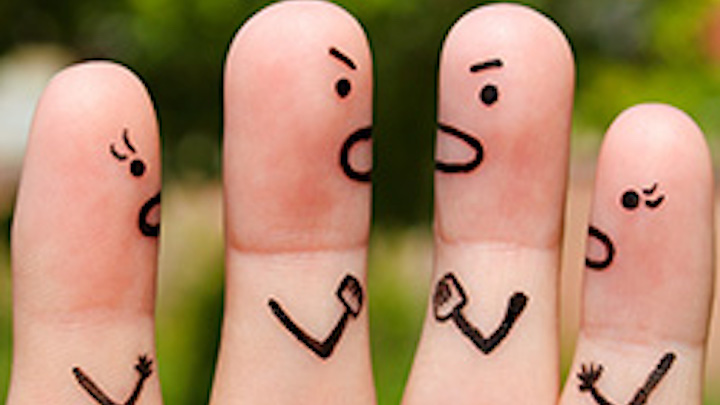 Reframing Conflict as a Leader: The Good, the Bad and the Ugly
Type: In-Person
Start Date: 04/28/2023
End Date: 04/28/2023
Meeting Time(s): 8:00 am-12:00 pm
Cost: $225 | $149 for Non-Profit
Credits: 0.4 CEUs
Conflict is often unavoidable. Your influence as a leader depends on your ability to harness that resistance as an agent for growth. The best narratives use conflict as a device to provide purpose, test characters, and drive their development. In that same spirit, our workshop empowers you to utilize conflict to create your own success stories.
Join us and participate in a highly interactive atmosphere as you explore techniques and practices to navigate difficult conversations. Share a wealth of experience as you engage with other leaders from our local community in honing your conflict management skills to boost morale, build credibility, and ultimately increase your influence.
Steve Scherer is a husband, dad to 4 kids, an avid outdoorsman, and over 10 years of sales experience; from rep to department head responsible for $36m in production. As the host of The Impact of Leadership podcast, he follows his curiosity by interviewing leaders who are winning. Steve, has one hand grasping what it takes to win in business and the other holding on to living a life full of adventure. Why not have both?
---
Patrick Booth, owner of CCB Technology, is a second generation family business leader who has grown the business 42% over the last 20 years by building a TEAM around him that supports the vision he cast. If you don't think CREATIVITY, FUN, ENTHUSIASM, and CULTURE are ways to growth your business - keep err movin'! Patrick brings a passion for people, business, and leadership in everything he does at the Impact of Leadership.
After our session, attendees will leave this workship with practical ways to regulate a heated conversation, questions that reveal the problem beneath the problem, tips on gaining buy-in from colleagues, and a script for setting the tone in a meeting. 
---
Hour 1
1. Intro/Overview
2. Small groups—define conflict/share stories
3. Our stories from real life--fails
4. Defining Terms (Healthy Conflict/productitve debate)
5. How this topic ties directly to your influence
Hour 2
1. Intro worksheet to fill out on current situation they're facing
1. By end of session they have a plan (or at least options)
2. Building blocks for navigating difficult conversations
3. Our stories—Change in compensation/firing people
4. Back to worksheet fill out first portion—volunteers to share
Hour 3
1. Personality—it's not a free pass for you or them
2. Tactics for responding well regardless of natural disposition
3. Real life stories—employees that needed to grow up
4. Worksheet, next section—volunteers to share
Hour 4
5. Cross departmental conflict, examples & suggested routes
6. What happens when you don't address the person/issue
7. Worksheet finish
8. Small groups to crowdsource ideas and run through the scenario
Are there any prerequisites for this workshop?
There are no prerequisites for this workshop. This workship is intended for early career supervisors and managers, regardless of industry.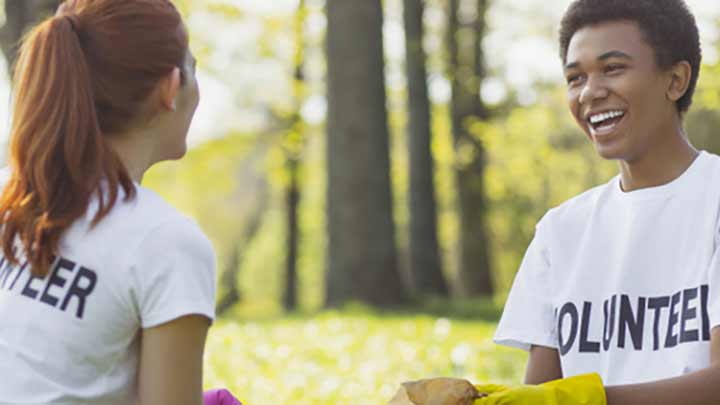 Certificate in Nonprofit Management
Type: Online, Self-Paced
Start Date: Open Enrollment
End Date: 12 Months to Complete
Cost: $699
Credits: 4.4 IACET CEUs, 35 HRCI Credits, 44 SHRM PDCs, 23 CFRE Points
Includes: Certificate, Badge
This online certificate program introduces learners to key current management issues for nonprofit organizations. Fundraising, board and volunteer development, budgeting, reading financial statements, leadership, marketing, and setting strategic direction are all addressed, and video commentary on these crucial topics will give you insight into how nonprofit professionals apply key concepts in their own organizations. Each 3 to 5 hour, self-paced course offers an assortment of interactive exercises, videos, selected readings, case studies, and self-assessments that will engage you and help you practice effective decision making in a nonprofit setting. After completing all the courses, learners will engage in a simulation meant to test the concepts covered in the courseware. Some courses in this certificate award CFRE credits.

Features:
Mobile-friendly
Audio-enabled
Badge and credit-awarding
Real-world case studies
Fully accessible
Games & Flashcards
Expert-supported
Video content
(This course is powered by MindEdge) 
Courses Included in this Certificate
Budgeting in a Nonprofit Organization
How to Read a Nonprofit Financial Statement
Leadership in a Nonprofit Organization
Nonprofit Board and Volunteer Development
Principles of Marketing for Nonprofit Organizations
Strategy for Nonprofit Organizations
Capital Campaigns
Introduction to Grant Writing
Introduction to Nonprofit Management
Social Media for Nonprofits
Fundraising for Nonprofit Organizations
"This was a wonderful learning experience, and it has really given me great insight on the non-profit budgeting process. I been working for a non-profit for over 5 years, and I am starting to move up in management. I know that budgeting management is going to propel me to the next stage of management, and I feel the content and exercises in this course have given me a great knowledge base. I feel more confident moving forward and am optimistic about my future career path." 
"Though I have worked with nonprofit budgets for several years, I knew that there were many gaps in my knowledge and understanding that could be filled. This class solidified many already-known concepts, provided clarity in others, and gave me new strategies to implement." 
What are the minimum technical requirements?
Software: 
Any modern Office suite: Microsoft Office, Apple iWork, OpenOffice, or LibreOffice
The latest Adobe Reader/Acrobat Reader ( free download available at https://get.adobe.com/reader/ )
Web Browser:
An updated version of one of the major modern browsers: Chrome, Edge, Firefox, Safari, or Internet Explorer 11
Cookies must be enabled
JavaScript must be enabled
Reliable internet connection:
Broadband cable or highspeed DSL is recommended for optimal experience.
Note: Some courses may have additional hardware and/or software requirements. Any additional requirements will be listed in the course description and course syllabus.

What is your refund policy?
You may request a refund up to 7 days from the purchase date. The registration fee will only be refunded if less than 10% of the course has been completed.

How do I contact technical support?
To report technical issues please email us at support@mindedge.com, or use our contact form below.

What are badges?
We now issue Badges, an online standard to recognize and verify learning, for more than 100 courses and simulations offered here online.
Badges allow students and professionals to publicly share their skills, knowledge, and accomplishments online, which may help with future career and education opportunities. Learners can manage and share badges across the web from their Badgr. (You can set up a free Badgr at https://badgr.com/.)
Learners who successfully complete their course or simulation will earn Badges. They can share their credentials online through social media and display them on resumes and transcripts.
LOOKING FOR MORE?
Check out our expanded catalog of online courses. 
 
PROFESSIONAL AND
CONTINUING EDUCATION

Mon-Fri  |  8 am-4:30 pm 
262-595-3340
900 Wood Rd.
Kenosha, WI 53144 
Tallent Hall 202
Parking: Lot T
The University of Wisconsin-Parkside is committed to providing access, equal opportunity, and reasonable accommodation in its services, program activities, education, and employment for individuals with disabilities. To request disability accommodations, contact Professioal and Continuing Education at least eight weeks in advance at: 262-595-3340 (V), 262-595-2513 (FAX), or email continuing.ed@uwp.edu.