Registering for Class Using Solar
How to Register
Once you have logged into your SOLAR Student Center, select "Enrollment: Add Classes" under the Enrollment tab.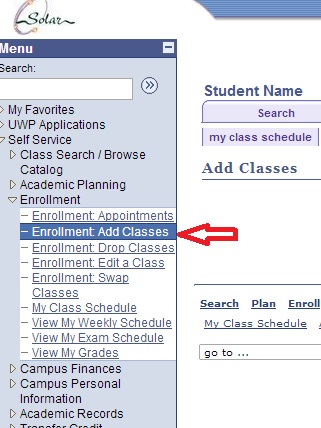 You will then be asked to select a term as well as the course subject ( e.g. English, Criminal Justice, Biology).  Once you select the search button, you will receive a list of courses within that subject area for that semester.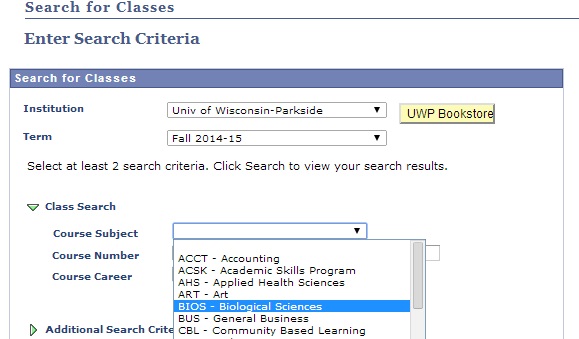 After locating the class you are interested in, you can determine whether there are seats available by looking for a green circle next to the class status.  To add the class to your shopping cart, you chose the "Select Class" button next to the class status. Once you have selected all your courses, select the shopping cart button, then the next button and then the enroll button.

If you are auditing a class, registering for an independent study or internship, you will need to register in person at the Office of the Registrar.
Viewing Your Class Schedule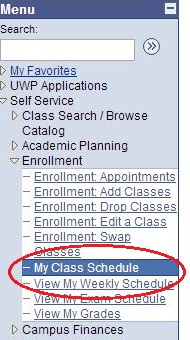 After you've enrolled in all your classes, or if you just want to view your schedule, click on the enrollment tab on the left hand menu. Underneath the link where you've added classes, you'll find a link that says "My Class Schedule". Click to view the courses you've enrolled in for a given term. A drop down list will ask you to chose the term/semester you wish to view. Click next and you will see your class schedule.
When can I register?
You can find your enrollment appointment time through SOLAR Student Center.  You can enroll on or after your assigned appointment time.  You are strongly encouraged to enroll at your assigned time to ensure that you can register for the courses that you need.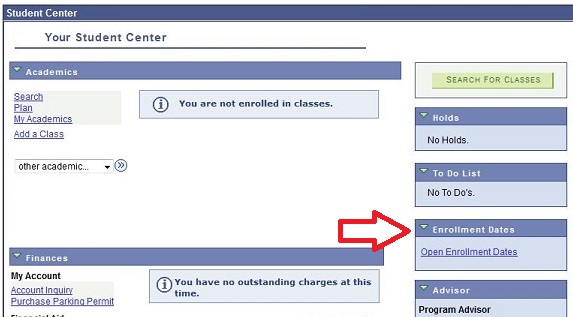 Is there anything that might prevent me from registering?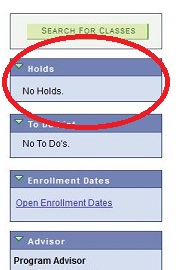 You will not be allowed to register if you have a "hold" (negative service indicator) on your record. To avoid frustration, review your hold status before your assigned enrollment time. To view your holds, go to your Student Center in SOLAR . Holds are displayed at the far right side of the screen.  Any holds on your record will be listed here. You can click on the "details" link for more information.