Student Clubs and Organizations
Getting involved in the life of your campus is a surefire way to feel engaged and connected! And at Parkside, the Campus Activities & Engagement office has over 70 student organizations to meet your needs. Whether you're interested in the media, Greek letter organizations, sports clubs, multicultural groups, the arts, issues, academic organizations, service and religious work, or student government, there's something for everyone!
We host student organization and involvement fairs so you can explore the options, as well as Fall Fest, Ranger Wellness programs, ice cream socials, Weeks of Welcome, and the Final Stretch. Plus, everyone looks forward to our big annual Arts and Crafts Fair, featuring music, shopping, concessions, raffles, and more right before the holidays.
For those of you looking to develop leadership, teambuilding, communication, and creative problem-solving skills, there's the Rock Solid Leadership Program. Through fun, interactive workshops and presentations, you can work your way through three increasingly challenging leadership certificates as you learn to become an advocate for positive change within your community.
Involvement enhances your academic life, rather than getting in its way. Plus, it's the best way to meet good people and contribute to the campus community. Find your involvement fit at Parkside!
There are over 70 clubs and organizations that you can be involved with here at Parkside. You can be involved with Greek life, organizations that are religious, service organizations, academic organizations, multicultural clubs. There's definitely a huge variety of organizations. There are many ways that you can be involved in leadership at Parkside. There are student government positions, so you can be president, vice president, treasurer, anything like that. It's a great way to meet people, and it looks great on a resume. Whether you are or you're not part of a club organization, there's a lot of different ways that you can get involved. Giving back to the community is actually really important for our students here at Parkside. We actually do a hunger clean-up day. We do like roadway cleanups, and stuff like that. There's a lot of different activities that the campus puts on for our students, whether it's Week of Welcome, Final Stretch, Ranger Wellness Week. There's also Fall Fest and our big annual arts and crafts fair.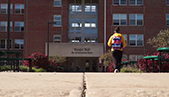 Community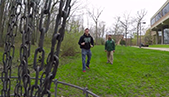 Disc Golf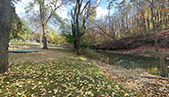 Nature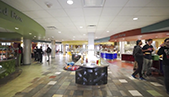 Student Center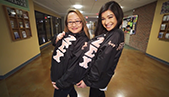 Student Clubs and Organizations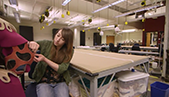 The Rita