CBEC Students Study Abroad in India
Published: April 5, 2016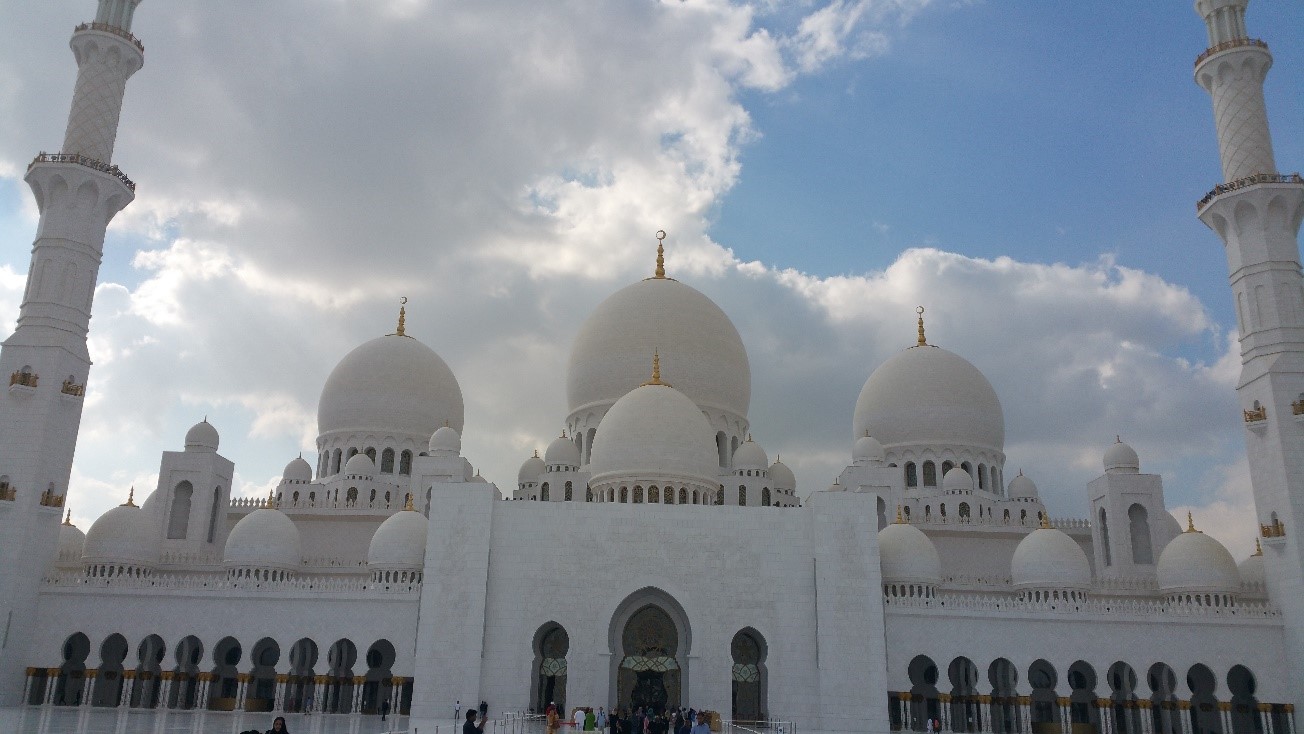 This past winter, five UW-Parkside students had a study abroad experience of a lifetime. UW-Parkside's College of Business Economics and Computing offered a study abroad excursion to Dubai and India. Objectives of the trip according to Dr. Parag Dhumal was to "…Educate students about opportunities and challenges in establishing and conducting business in the Middle East and India, increase the student's awareness about foreign culture, customs, languages and cuisines, understand student life in India and visit historical places, monuments, and world-class modern architecture".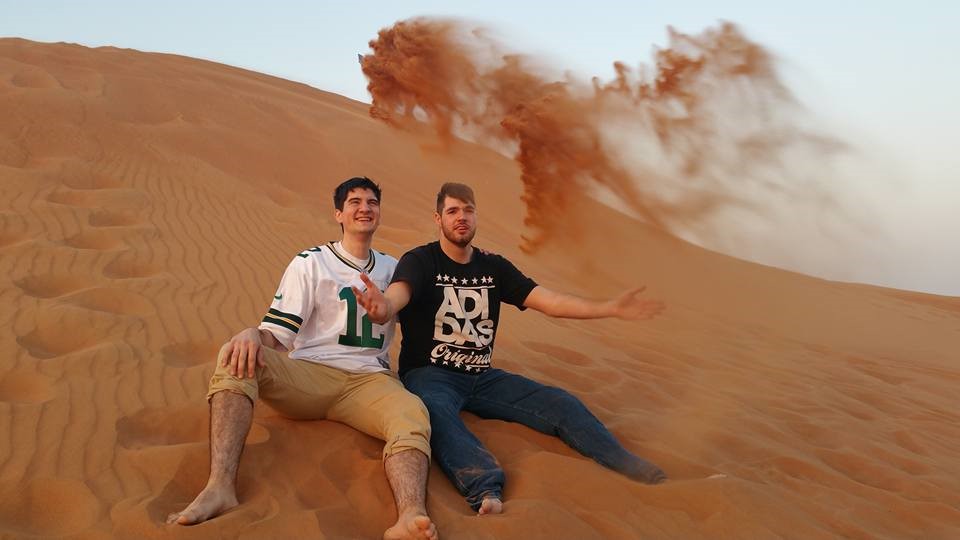 The sixteen day adventure started on day one, where the students were able to experience a desert safari. Senior marketing student Michael Novak said "The desert safari was an amazing time and once we got into the desert, our whole group raced up the sand dunes and later we went for a barbeque in the middle of the desert at night."  The excitement of the trip didn't stop there.
The group led by Dr. Dhumal visited two different academic institutions- IndSearch in Pune and SIMSREE in Mumbai. Novak explained that "In Pune we visited IndSearch University and were able to spend a significant amount of time with the students. In addition, we got to meet with students of SIMRSEE in Mumbai. Everyone throughout the entire trip was very welcoming towards us and gave us VIP treatment. Myself, and a few of the other students on the trip still keep in touch with some of the friends we met in India".
Other highlights of the trip were visiting corporate offices, a Stock exchange in Mumbai and a Vishay plant tour. Novak remarked that "Visiting the Mumbai Stock Exchange was one of the best experiences as we were able to learn a lot about the current economy in India".
Dr. Dhumal also listed off numerous other places that the group experienced such as  "…Museums in Dubai, Abu Dhabi , Sheikh Zayed Mosque, Ferrari World, Miracle Garden, Global Village, a Dubai Creek Boat Ride, Dubai Mall (world's largest Mall), Burj Khalifa (Tallest skyscraper), Dubai Fountain, Chauki Dhani (old village settings),  hike to Sinhagad Fort, Raja Kelkar Museum, Marine Drive (drive along sea shore),  Mahalakshmi Temple, Elephanta Island, Church in Goa, two Different Beaches in Goa, Scuba Diving, and  Downtown Goa".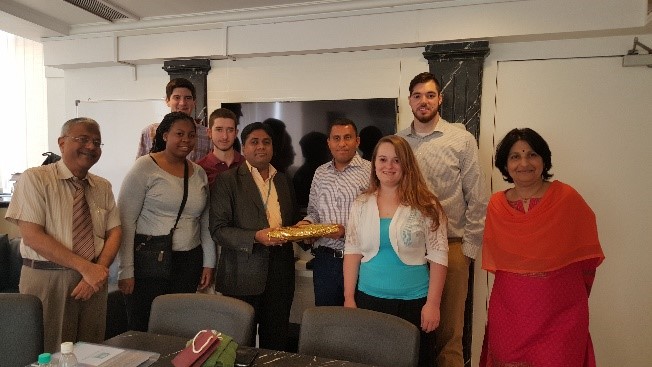 Novak, upon his arrival said that "Dr. Dhumal did a fantastic job of showing us around and taking us to a lot of different places. We really were able to see a variety of different parts of India and Dubai in just sixteen days". Dr. Dhumal shared that students who attended the study abroad trip represented UW Parkside well and said "I heard praise from professors from Mumbai and Pune colleges. Business executives were amazed with questions and involvement of our students during corporate visits".
All in all the trip was a major success and an experience that these five UW-Parkside students will never forget. UW-Parkside offers many study aboard trips year round. Visit the study abroad office or the College of Business Economics and Computing advisors' office for more information.