Multicultural Professional Day
USING YOUR VOICE TO GROW YOUR CAREER AND COMMUNITY
October 7, 2022  |  9:30 AM-3 PM  |  Student Center Ballroom
Welcome to Multicultural Professional Day (MPD) is a free conference designed to prepare multicultural students for their career field. Its goal is to ensure that multicultural students are given the guidance, preparation, and opportunities to fully meet their career potential. 
This year, Parkside hosts this event in partnership with Gateway Technical College and will hold sessions in-person.
Check In & Networking
Coffee and donuts will be provided
Welcome
University Ballroom
Advocacy In A Multicultural Workplace-How To Advocate for Yourself and Others While Building Your Career
Dr. Sheronda Glass
Alumni Room
In this session, you will learn how to show up authentically and use advocacy to advance your career and support others.
About the speaker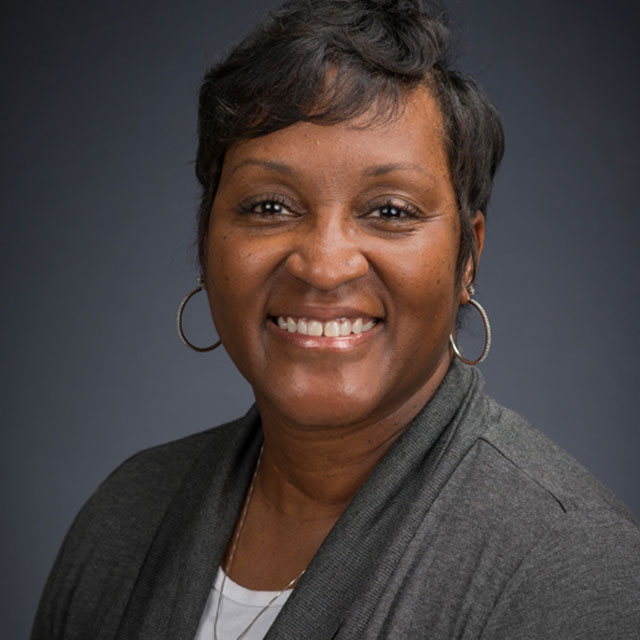 Dr. Sheronda Glass
Associate Vice Chancellor of Human Resources (Chief HR Officer), Equity, Diversity, & Inclusion
Sheronda Glass, Ph.D. is a human resources executive and leader with a breadth of experience across multiple industries. She currently serves as associate vice chancellor of human resources, diversity, equity, and inclusion for the University of Wisconsin Parkside.Throughout her career, Sheronda has worked to improve organizational performance by delivering and implementing HR techniques like training, talent acquisition, compensation,cultural competency, and employee relations to create stronger organizations. Sheronda holds a Ph.D. in Business Management, with an emphasis in Human Resources, with research in the area of emotional intelligence, and professional level certification in human resources. Throughout her career, Sheronda has advocated for equity, inclusion and social justice. She has lead numerous diversity initiatives in both private and public-sector organizations. In her current role, Dr. Glass's work spans the boundaries of the institution, collaborating with human resources, faculty, academic deans, and students to optimize, promote, and advance inclusive excellence up, down, and across the organization. She actively advocates for policy changes aimed at improving outcomes for marginalized and underrepresented students.

Interviewing with Intention
Lisa Guerrero
Oak Room
Things to consider when interviewing are to be confident, skilled and remove any possibility for bias in today's market. Understand the importance of diverse mindsets and leverage your full potential as a diverse candidate.
About the speaker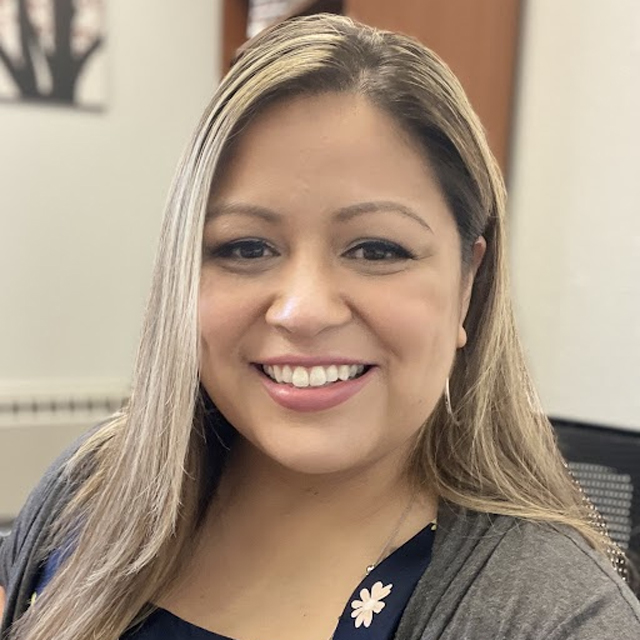 Lisa Guerrero
Talent Acquisition Manager, Gateway Technical College
Lisa is a proud alumna of the University of Wisconsin-Parkside. She currently holds the position of Talent Acquisition Manager at
Gateway Technical College. Also, as the committee's Chairperson, she spearheaded the development of the Interview Bias training for the Wisconsin Technical College System.

The 7 Things You Need To Know When Starting A Business
Dr. LaToya Robbins Thurmond
Walnut Room
An entrepreneurial mindset can empower anyone to succeed, no matter their chosen career path, drawing from 8 core concepts participants will embrace an entrepreneurial mindset as a life skill while overcoming self-limiting beliefs.
About the speaker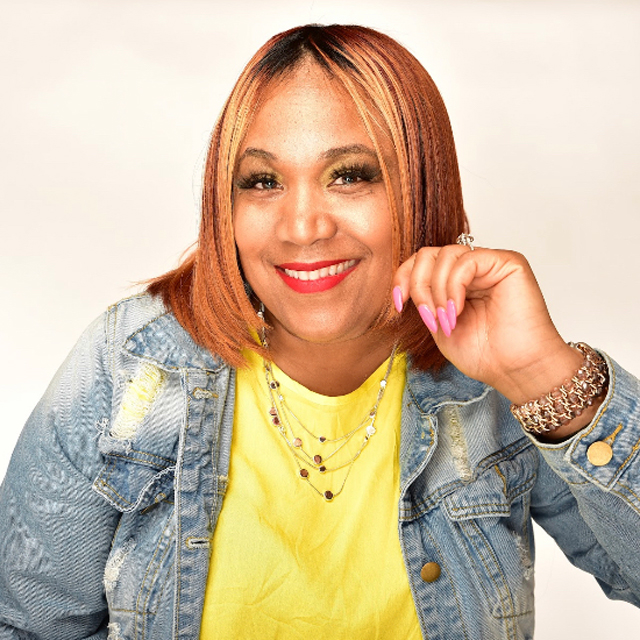 Dr. LaToya Thurmond
Speaker, Author, Coach, Trainer, Greater Milwaukee Area
Dr. LaToya Thurmond who is thought provoking, energetic, and futuristic is a certified life coachand has over seventeen years of experience as a small business entrepreneur. She has a PhD inIndustrial Organizational Psychology (CapellaUniversity), Master's in Adult Education (University Wisconsin Platteville), and Bachelor's degree in Business Administration (University of Wisconsin Parkside). In the academic arena, she has worked as a Learning Success Coach and Adjunct instructor in Higher Education for over seven years. Her ability to create energized empowering concepts makes lasting connections and actionable take aways.Combining her experience as a small business owner, coach, and consultant she creates and delivers strategies that will leave you and your team inspired and ready to move forward. As the award winning author of "Help: My Business Is Holding Me Hostage"and co-author of "TheComeback Anthology" she strives to help others in developing coping strategies that will allow them to move beyond failure to a place of abundance. Through a process of realization, refocusing and relaunch, she can move you from a position of surviving to thriving. Dr. LaToya has an incredible ability to see the future. She thinks outside the box and perceives what could be and what might be, and how it will impact the future. Her ability to create energized empowerment messages makes lasting connections and actionable takeaways. She resides in Racine Wisconsin with her husband, Shaun, and two daughters, Arion and Shia, along with their Boston Terrier, "Prince.
RISING AGAINST THE TIDES: THE FIRST-GEN EXPERIENCE
Round Table Discussion
Alumni Room
Participate in a round table discussion about the challenges and opportunities of being a first-generation student. During this session, you will share your experiences and discover how others have navigated college and career searches. Get ready to have a meaningful conversation and take away key strategies for success as a rising first-gen professional.
Culture Fit: Identify Your Core Values and Align Them with Your Career
Tamarra Coleman
Oak Room
We will look at identifying your core values and why you need to be clear on what these are when looking for your career and/or job opportunities. We will define what "business culture" means and how you can research an organization's culture. We will also discuss what is a "culture fit" and examine why it is important that it aligns with your core values.
About the speaker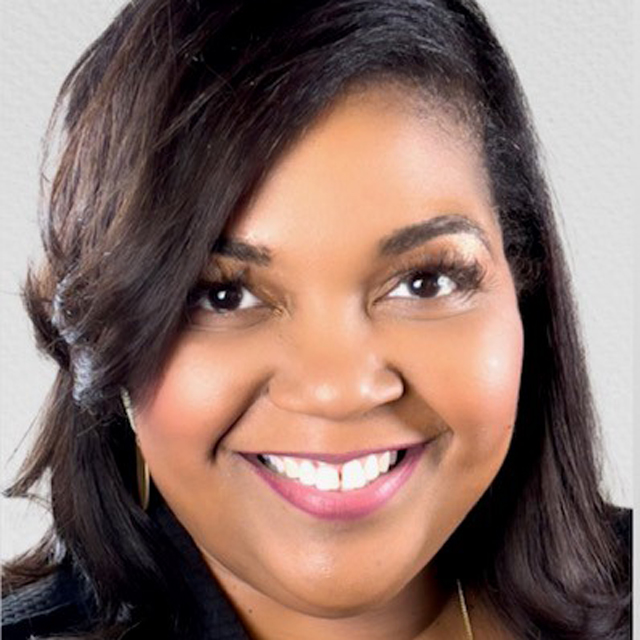 Tamarra Coleman
Executive Director, Shalom Center
Tamarra Colemanhas been a lifelong resident of Kenosha County and was educated in the Kenosha Unified Schools (KUSD), graduating from Bradford High School. She is a certified Project Manager through the Project Management Institute. After attending college at UW Whitewater, Tamarra entered the business world, as a Director of Project Manager's for 18 years before turning to public sector employment in 2015. Tamarra decided to pursue a political path in 2012 when she ran and was elected to the Kenosha Unified School District (KUSD) School Board. She made her presence known as anengaged and involved member of the School Board and she was re-elected to the School Boardin2015, for another three-year term. She gained the trust and respect of her peers who selected her as Board President for four consecutive years, in 2014, 2015, 2016 and 2017. She has demonstrated strong leadership, compassion, commitment, and collaboration in everything that she does. Currently, Tamarra is theBoard Chair of the Kenosha Community Health Center Board of Directors, Chair of the Steering Committee for the Kenosha Chamber of Commerce Leadership Kenosha program, Executive Board member for Building Our Future, and she is a member of the Board of Directors for Advocate Aurora Legacy Board, Kenosha Chamber of Commerce and Kenosha Area Business Alliance (KABA). She also sits on a host of local committee's assisting in making a difference and advocating for low-income and homeless families and individuals throughout the state.Tamarra left the business world in 2015 to become a member of the management team at the Shalom Center as the Director of Programs and Operations. In February, of 2019, she became the Executive Director. At her current position Tamarra demonstrates the same servant leadership spirit that has made her successful in the private sector, on the KUSD School Board, as a mother of 3 daughters, a wife, and a community volunteer. Tamarra believes that "Leadership is a service, not a position". Even with all she does, she still finds time to volunteer at her church, Mt. Sinai Baptist Church, where she is the church clerk, the choir director for the youth and adult choirs and co-advisor of the youth ministry team. She is a great example forwomen and girls of all ages to follow, not only in the educational arena but in pursuit of life goals.Tamarra Coleman has been married to her wonderful husband, Rev. Michael Coleman, for 25 years. Together, they have 3 adult daughters; Kyasia, Khaila, and Kierra, a son-in-law; Jhalin, and one granddaughter; Milani.

Maximizing Your Campus Leadership for Your Professional Future
Gia Gutierrez
Walnut Room
Join this session to learn how you can translate your student leadership experience to your future career and professional life. As you work through real workplace challenges, you can use skills you have learned as a leader in student employment, student organizations, service-learning, and more. This session will give you the language to talk about your experiences in an interview, the words to add to your resume, and that confidence to shine in your current position and beyond!
About the speaker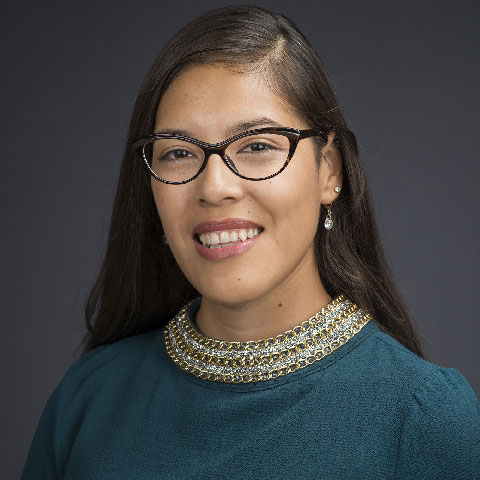 Gia Gutierrez
Outreach Program Manager Assistant to the Dean, College of Social Science and Professional Studies
Gia Gutierrez is currently an Outreach Program Manager Assistant to the Dean of Social Sciences and Professional Studies at UW Parkside and has worked in the field of outreach and student advocacy for the last 5 years, her commitment to her institution and passion for serving students have driven here fforts on a local and international scale. As a First-Generation Latina and proud Parkside Alumni, she pushes for students to see representation and value in achieving higher education. In addition, Gia has worked closely with community partners and local school districts to develop programs like Universidad para Padres (Parent University) which offers unique bilingual college readiness sessions to create more awareness and dialogue about opportunities for higher education. Recently she served as a coordinatorin Parkside's 2022 summer program history course for Uncovering Alternative Histories, where she served as a program coordinator, and in the past has facilitated conversations that relate toher Mexican heritage. She is also the host and producer of UW-Parside's very first Spanish Podcast Parkside Presente where she has covered a variety of topics including the Pandemic, guest speakers and various student interviews.
A Journey Toward Self-Advocacy and Community Action
Ayesha Ahmed
University Ballroom
During this keynote, you will hear from Ayesha Ahmed, General and Vice President of Human Resources for Nexus Pharmaceuticals. She will share key insights on the challenges and successes of navigating a career as a person of color while advocating for herself and others in her community.
About the speaker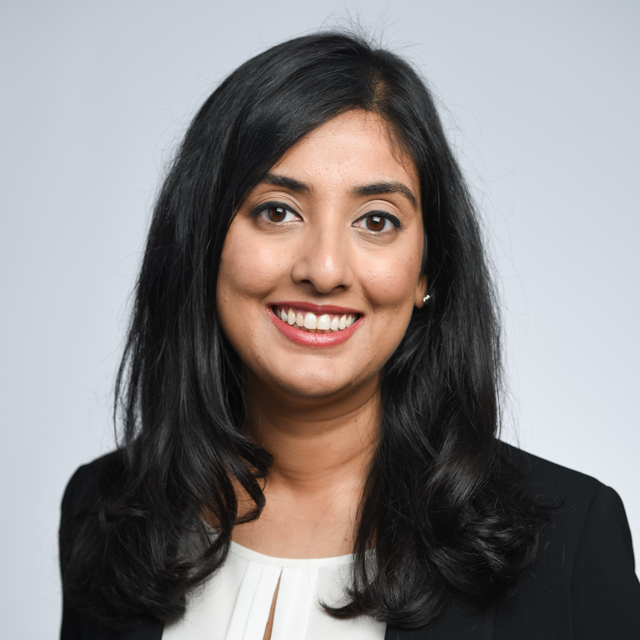 Ayesha Ahmed
General Counsel and Vice President of Human Resources, Nexus Pharmaceuticals
Ayesha Ahmed is General Counsel and Vice President of Human Resources at Nexus Pharmaceuticals, a pharmaceutical company which focuses on developing, manufacturingand commercializing specialty and generic injectable drugs. After graduating from law school in 2006 Ayesha began her career at a boutique litigation firm. She then went on to clerk for the Honorable Moshe Jacobius at the Circuit Court of Cook County, Illinois. In 2011 Ayesha joined Nexus and is now part of the executive leadership team. Ayesha also serves on the board of the UMMA Center, a non profit organization located in Waukegan, Illinois that empowers under served communities throughout Lake County and is a member of the advisory council of the Pro-Bono Network which provides free legal assistance to individuals throughout the Chicagoland area. Ayesha received her Bachelor of Arts from Case Western Reserve University and her law degree from Chicago-Kent College of Law.


Resource Fair | Practice Interviews | Headshots
Headshots
Poplar room
Practice Interviews
Oak and Walnut Room
Resource Fair
Outside Hallway of University Ballroom
New Professionals and Employer Panel
Tess Dimler, Moderator
University Ballroom
Tune in to the New Professional and Employer Panel to learn more about the transition from college to career. Ask both employers and new professionals about their experience.
About the Panelists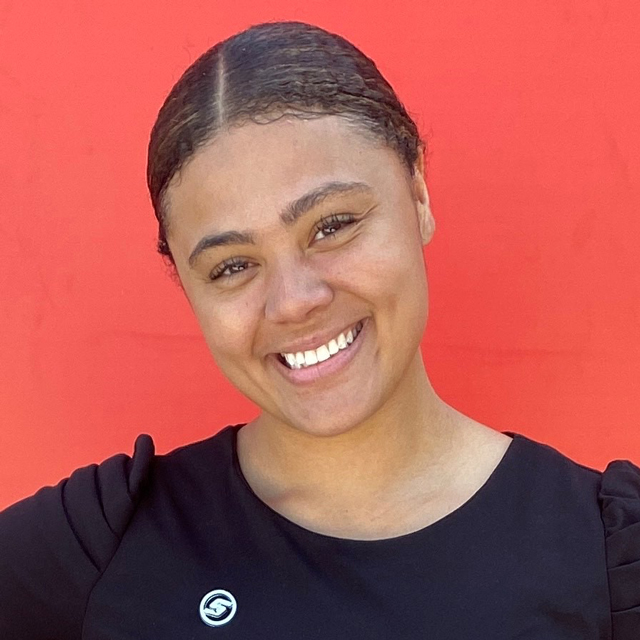 Jada Peters
Corporate Marketing Coordinator, Snap-on Incorporated
My name is Jada Peters and I have resided in Kenosha my whole life. In 2019, I graduated from Gateway Technical College with an associate's degree in General Marketing. There, I was immensely involved in the Multicultural program, DECA, and other student-facing leadership roles. To further my education, I continued on to UW-Parkside. There, I held different leadership, committee, and student worker positions in OMSA, the communication department, and other administration work. In the summer of 2021, I obtained an internship at Snap-on Inc. I worked in Corporate Marketing and helped out with different initiatives surrounding their 100th year anniversary. Once I graduated from UWP with a Bachelor of Arts in Communication, I started working full-time as a Marketing Coordinator in the same Department. After graduating from college and enduring into my career, I was appointed to be on the UWP Alumni Association. Also, I serve on the Health Equity Taskforce that was started by the Kenosha County Public Health Department. I have gained many skills not only throughout my college education but also as a young professional. On a personal note, I love to travel, read, hang out with my sisters, andlive life to the fullest!
---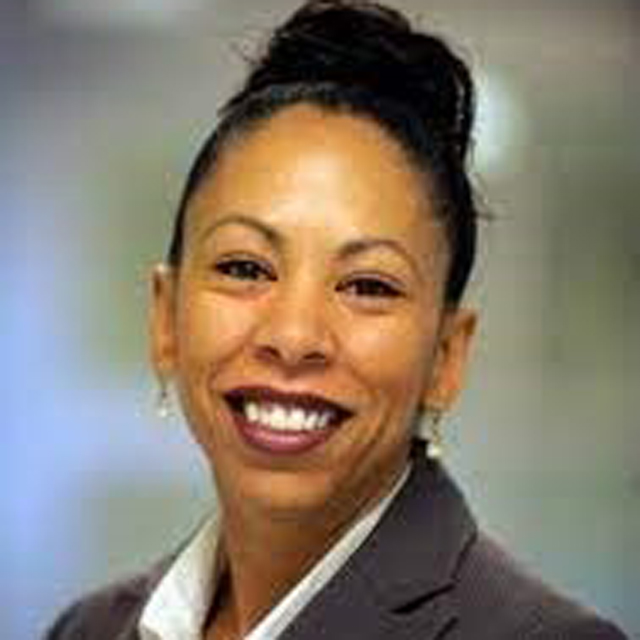 Jevon Claussen
Director of Community Impact Operations, United Way of Kenosha County
Jevon Claussen is the Director of Community Impact Operations at United Way of Kenosha County. She has served the people of Kenosha County for over 24 years, with a diverse background that includes law enforcement, inmate advocacy, public health and substance use prevention. She currently oversees United Way's Community Investment Grant process, 2-1-1(Kenosha's 24-hour, free, confidential helpline and online resource directory) as well as the Volunteer Income Tax Assistance program that provides free income tax preparation for moderate to low-income residents of Kenosha County. In all of her professional experiences, being aK-9 handler for the Kenosha County Sheriff's Department was the one of her most exciting opportunities. With a passion for outreach to those who are underserved, Jevon has devoted her efforts to finding new ways to bring our community together and improve the lives of Kenosha residents.
 
---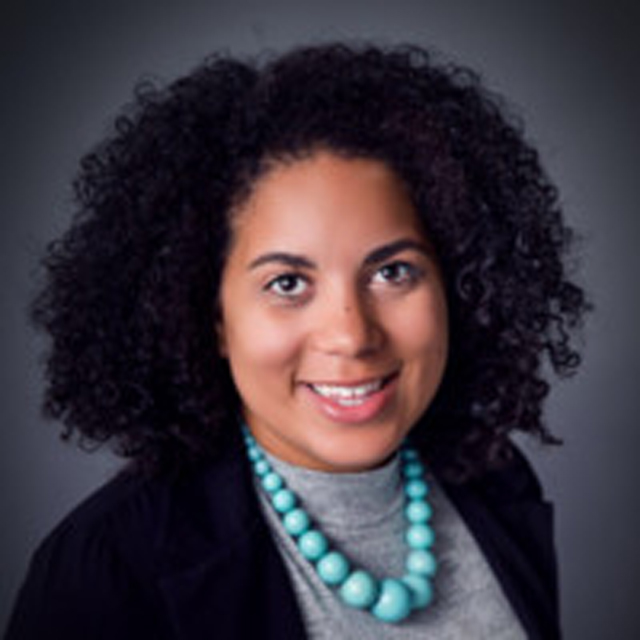 Kelsey Hubeler
Equity, Diversity, and Inclusion Coordinator, Kenosha County
Kelsey Hubeler, a Kenosha native, is the first person to serve as the Equity, Diversity, and Inclusion Coordinator for Kenosha County, a position newly created for 2022. Currently, she is collaborating with County division leaders to ensure a safe and welcoming environment for all with an emphasis on Kenosha County's commitment to Diversity and Inclusion. The core of her focus is "ensuring everyone has equal opportunity to work, play, live, and raise a family in Kenosha County". As a multicultural woman, she is driven by this vision and is energized by the passion for change. Kelsey received a Bachelor of Science in Healthcare Management and a Master of Business Administration in Human Resources, both from Herzing University in Kenosha. She is a Certified Professional through the Society for Human Resource Management and is certified in Diversity & Inclusion through the Human Resource Certification Institute. Dedicated to the growth mindset model, Kelsey has over 10 years of leading learning and development strategies while being a change management champion in several different organizations. Kelsey has led a diverse group of teams through large project implementation and success. Inclusion and belonging is always at the forefront of everything she does personally and professionally. Kelsey's journey is just beginning. Her goal is to continue to assist others in breaking barriers and thinking outside the box on the best ways to incorporate cultural fit into our lives and at the same time, being intentional withwords and actions to ensure those within her scope aren't just checking boxes.
 
---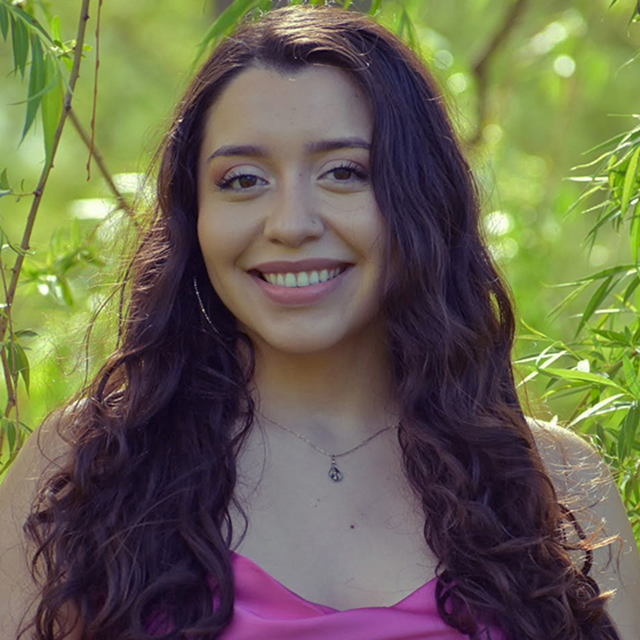 Alisson Anguiano Salas
Southwest Campus Organizer, Leaders Igniting Transformation
Alisson Anguiano Salas graduated Magna Cum Laude and Outstanding Graduate in May 2022 and now holds a Bachelor of Arts in English and Political Science. She is currently the Southwest Campus Organizer for Leaders Igniting Transformation; a Black and Brown youth-let non profit that focuses on leadership development, civic engagement, and advocacy throughout Wisconsin. 
During her time at Parkside, Alisson was able to refine her skills not only as a student, but also within leadership. Throughout the multiple positions she held in Student Government, Latinos Unidos, Student Support Services, and within the Andrew Goodman Foundation and LIT fellowships she concluded, she was able to understand the importance of truly being a leader in positions that were not only fulfilling to her values, but that were also constantly working towards creating change for students on campus, specifically Black and Brown students. As Alisson continues to grow within her new role, she is conscious of all that she learned at Parkside and is grateful to have met the amazing staff and students that have shaped her path.
Closing
Prize Drawing
University Ballroom
Expectations & Guidelines for the MPD Experience
To assist you in making your best impression, we have provided a list of guidelines and expectations.
PROMPT
Fashionably late is not a great first impression. Please be prompt to the sessions you registered for.
POLITE 
When appropriate, express considerate manners by saying hello, excuse me and thank you for your time.
PROFESSIONAL
Introduce yourself, ask proper questions, and be prepared to tell about your own career aspirations. Bring your resume for practice interviews and the resource fair.
DRESS APPROPRIATELY
It is important that you dress appropriately for career related events. Business casual is highly recommended! If you need access to professional clothing please visit the Career Closet. The Career Closet is located in the Advising and Career Center on the D1 level of Wyllie Hall.
Consider a nice blouse, business shirt or sweater, dress pants or skirt. No tie required.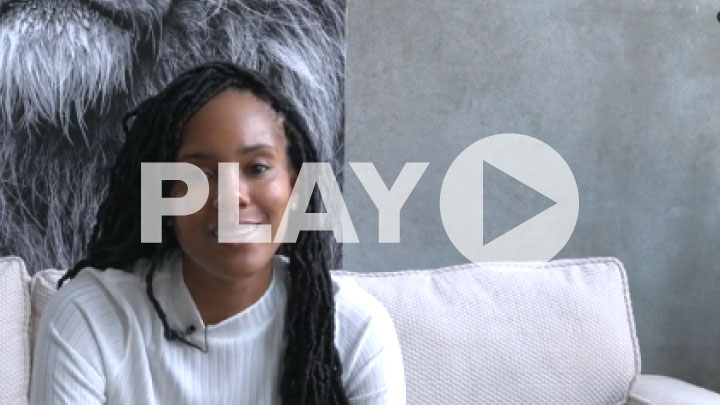 GUEST VIDEO: ONLINE CAREER SEARCH STRATEGIES
Tanisha Stokes '09, M.S., CPRW,CWDP,CMCS
BA, Communication
Tanisha Stokes, founder of Gold Ink Consulting, gives insight to job searching online. Tanisha is a financial coach and consultant. Gold Ink Consulting is a valuable resource for people navigating their career journey.
ACCOMODATIONS
If you need accommodations due to a disability (physical, visual, hearing, etc.), please email Colette Bell at bellc@uwp.edu so we can make the necessary arrangements.
Experience MPD 2020 all over again with session recordings
If you have any questions, please feel free to contact: