Multicultural Professional Day
OCT. 6, 2021
Registration now open!
Welcome to Multicultural Professional Day (MPD) is a free conference designed to prepare multicultural students for their career field. Its goal is to ensure that multicultural students are given the guidance, preparation, and opportunities to fully meet their career potential. 
This year, Parkside hosts this event in partnership with Gateway Technical College and will hold sessions in-person and virtually.
UW-Parkside Students Register Here!
Schedule
10:00 am - 10:20 am | Check-In | Outside of Student Center Ballroom
10:00 am - 10:25 am | Speed Networking | Ballroom
10:25 am - 10:35 am | Welcome | Ballroom
10:40 am - 11:25 am | Preconference Sessions | See Locations Below
11:30 am - 12:15 pm | Breakout Sessions | See Locations Below
12:20 pm - 1:05 pm | Keynote and Lunch | Ballroom
1:10 pm - 1:55 pm | Breakout Session | See Locations Below
2:05 pm - 2:40 pm | Practice Interviews (Preregistration Required)
2:05 pm - 2:40 pm | Resource Fair | The Bridge
2021 Sessions
Preconference Sessions
10:40 am-11:25 am
Admissions
10:40 am -11:25 am | Alumni Room
 Seth Lane and Jada Peters 
Are you thinking of transferring to UW-Parkside? Attend this session to get an inside scoop on what the transition experience looks like. 
Master the Art of Code-Switching
10:40 am -11:25 am |Cinema
George Paasawe 
In this session, you will learn what code-switching is and how to utilize the tool to advance your personal, social, and professional goals. Specifically, how to maintain your identity while utilizing the tool to navigate any social and professional environment. 
George Paasawe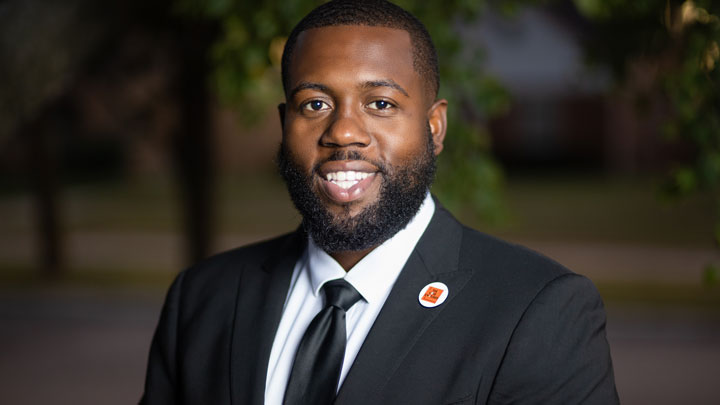 George Paasewe is an educator, entrepreneur, author, and public speaker. Professionally, George teaches sociology and career development at Bryant & Stratton College in Wauwatosa, Wisconsin. Student success is the driving force behind his role as an educator, and he specializes in working closely with students to increase grades and classroom performance. George is skilled at leveraging high-impact educational practices, including community engagement, to benefit students from diverse backgrounds.
George has published three books thus far. Two are children's books, and the other is his revolutionary book, "How Black College Students Learn Code-Switching." George travels across the nation to present at different colleges and universities on the concept of code-switching and how the tool can break the communication barrier that lies between different cultures. Specifically, George educates institutions on how they can utilize the tool to enhance the collegiate experiences of students of color, enhance the interpersonal and communication skills of college students, and how to promote cultural awareness, sensitivity, and inclusion on campus.
Breakout Sessions
11:30 am - 12:15 pm
Interviewing with Intention
11:30 am -12:15 pm |Oak 
Lisa Guerrero 
Things to consider when interviewing are to be confident, skilled and remove any possibility for bias in today's market. Understand the importance of diverse mindsets and leverage your full potential as a diverse candidate.
Lisa Guerrero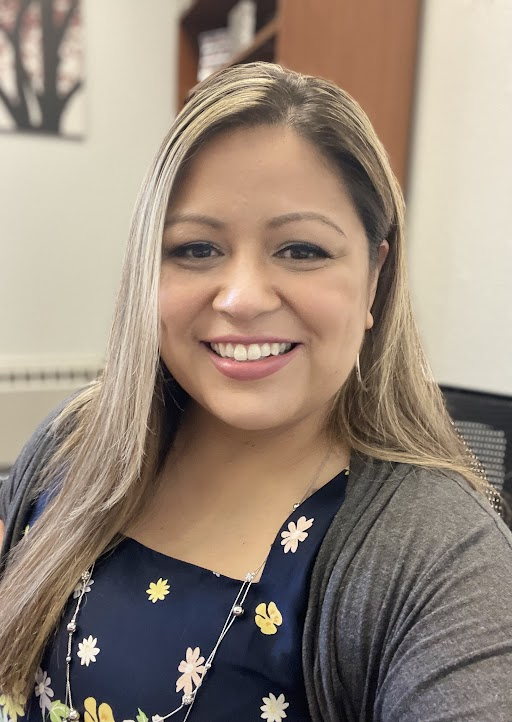 Lisa is a proud alumna of the University of Wisconsin-Parkside. She currently holds the position of Talent Acquisition Manager at Gateway Technical College. Also, as the committee's Chairperson, she spearheaded the development of the Interview Bias training for the Wisconsin Technical College System.
Entrepreneurial Mindset for Success
11:30 am -12:15 pm| Walnut 
Dr. Latoya R. Thurmond
An entrepreneurial mindset can empower anyone to succeed, no matter their chosen career path, drawing from 8 core concepts participants will embrace an entrepreneurial mindset as a life skill while overcoming self-limiting beliefs. 
Dr. Latoya R. Thurmond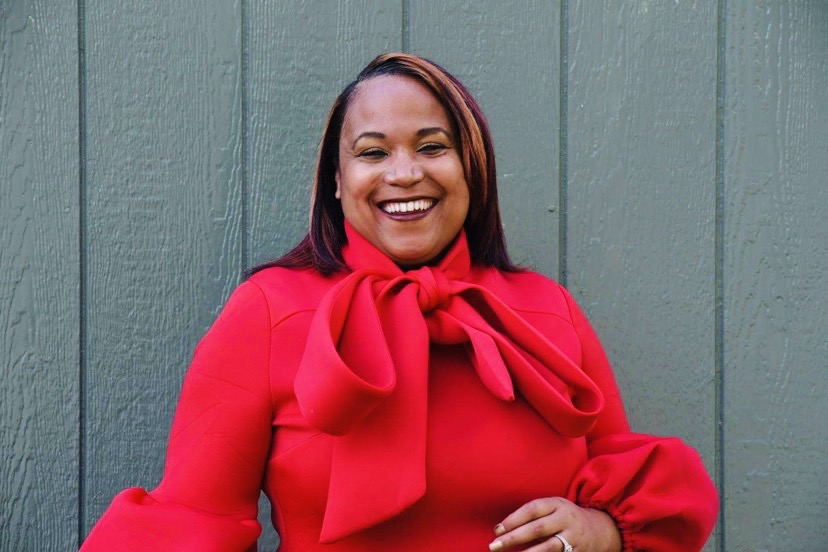 LaToya R. Thurmond serves as an Administrative Professionals, Business Management, Human Services and Marketing learning success coach at Gateway Technical College. In addition to coaching students, she is the advisor of the Collegiate Entrepreneurs Organization (CEO) Gateway Technical College Chapter.
LaToya earned her Bachelors in Business Administration from UW-Parkside and Masters in Adult Education from UW-Platteville. LaToya earned her Ph.D. from Capella University. She defended her Ph.D. thesis on the Entrepreneurial Experience of Business Loss. Her work is centered on developing strategies that navigate entrepreneurs beyond the point of business failure to the point of learning and applying the lessons learned to new ventures or career paths through the 3R Redemptive Model: Realization, Refocus and Rebirth.
LaToya has over 23 years of working in small business and is the CEO of LaPre Enterprise. She is the 2009 SBA Young Entrepreneur award recipient for both the Midwest region of the United States and Southeast region of Wisconsin.
DEI in the Workplace: What new grads need to know.
11:30 am -12:15 pm | Alumni 
Dr. Sheronda Glass 
In this session, you will discuss how to show-up and bring your authentic self to work. Dr. Glass will provide tips and suggestions on how to embrace your culture and heritage while learning to navigate corporate spaces.
Dr. Sheronda Glass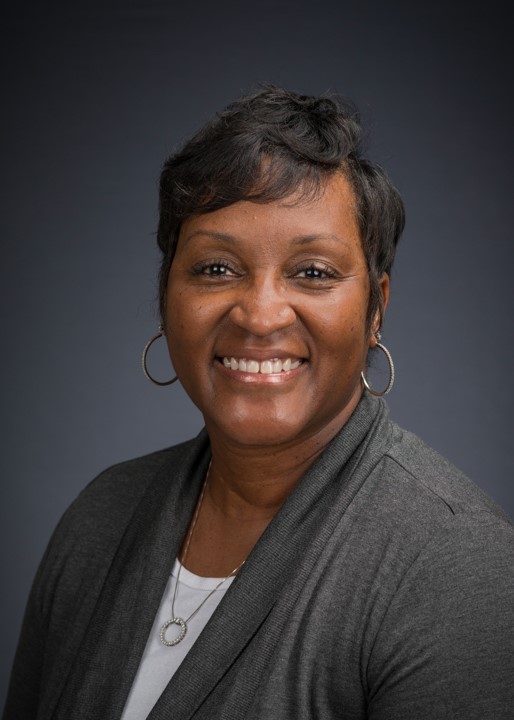 Sheronda Glass, Ph.D. is a human resources executive and leader with a breadth of experience across multiple industries. She currently serves as associate vice chancellor of human resources, diversity, equity, and inclusion for the University of Wisconsin Parkside. 
Throughout her career, Sheronda has worked to improve organizational performance by delivering and implementing HR techniques like training, talent acquisition, compensation, cultural competency, and employee relations to create stronger organizations. Sheronda holds a Ph.D. in Business Management, with an emphasis in Human Resources, with research in the area of emotional intelligence, and professional level certification in human resources.
Throughout her career, Sheronda has advocated for equity, inclusion and social justice. She has lead numerous diversity initiatives in both private and public-sector organizations. In her current role, Dr. Glass's work spans the boundaries of the institution, collaborating with human resources, faculty, academic deans, and students to optimize, promote, and advance inclusive excellence up, down, and across the organization. She actively advocates for policy changes aimed at improving outcomes for marginalized and underrepresented students.
Keynote and Lunch
12:20 pm - 1:05 pm
No Matter Where You Go, You are There: A discussion on how to remain authentic in your career journey
12:20 pm -1:05 pm |Ballroom 
Willie Jude II
As you begin post graduate experiences, it can be challenging to balance professionalism and your most authentic self. During this keynote, you will hear about how to maintain your authentic self throughout you career journey. 
Willie Jude II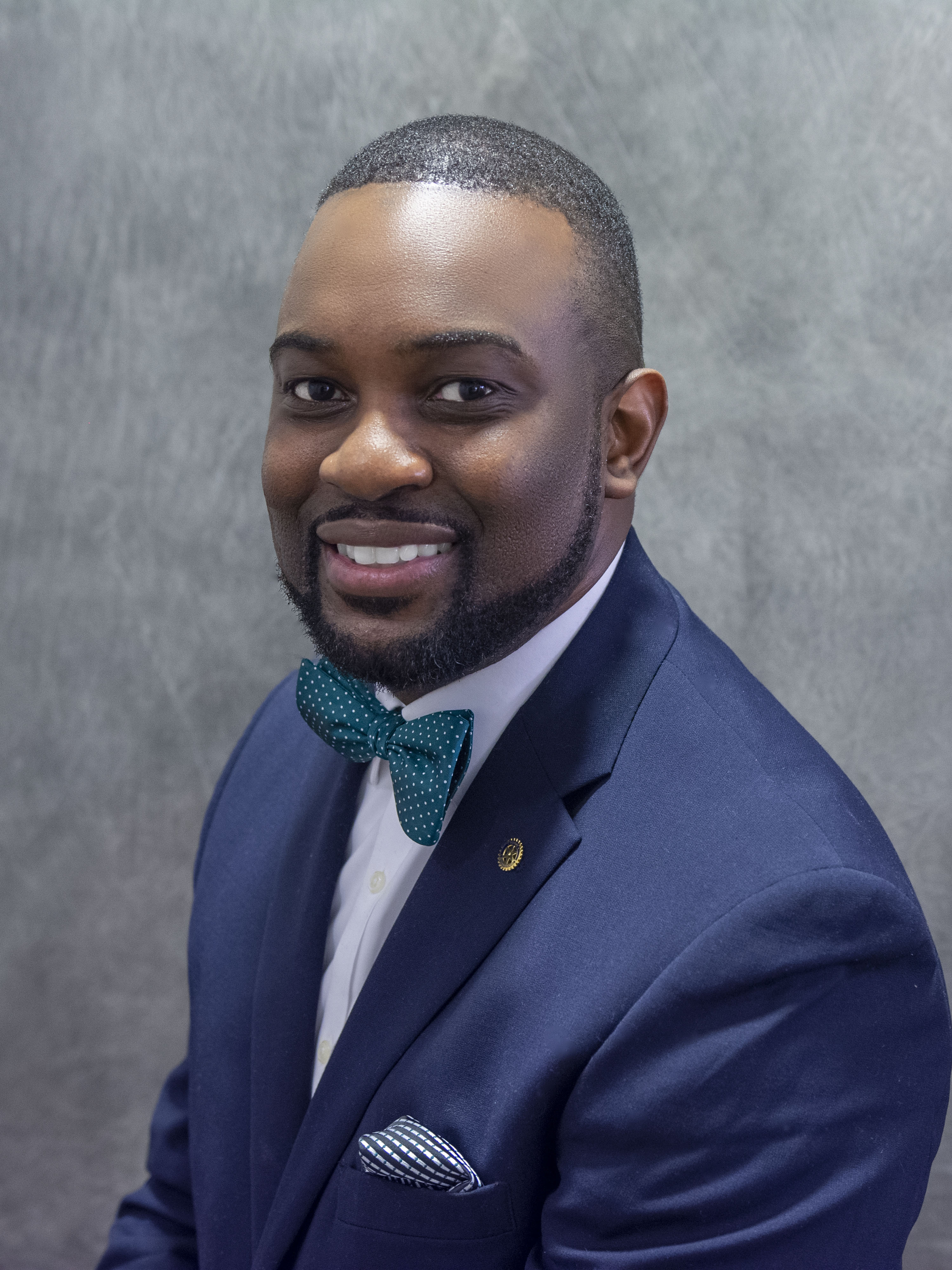 Willie Jude II joined the University of Wisconsin-Parkside on May 1, 2021 and serves as a member of the chancellor's cabinet while also leading the Development & Alumni Relations and University Communications teams. Jude is a native of Milwaukee, Wisconsin, and alumnus of the University of Wisconsin – Oshkosh, where he obtained a Bachelor of Science Degree. Jude also earned his Masters' Degree in Higher Education from Washington State University. Jude is inspired by Nelson Mandela's quote that states, "Education is the most powerful weapon you can use to change the world."
With more than 16 years of diverse experience in higher education, Willie's professional journey includes leadership positions at Washington State University, the University of Wisconsin-Oshkosh, North Carolina Central University, Lincoln University of Missouri, Fisk University, and currently the Vice Chancellor for Advancement at UW-Parkside. Jude's Experience includes development and philanthropy, alumni affairs, corporate and community relations, student affairs, enrollment management, marketing, branding, government relations, athletics, foundation board leadership, volunteer management, special events, and numerous university committees. 
Committed to making a positive impact on lives through service and education, Jude is an active member of multiple organizations that include: Phi Beta Sigma Fraternity, Incorporated, Rotary Club, the Council for Support and Advancement of Education (CASE), and the United Way. On a personal note, Willie is married to Joi N. Jude, who is also an educator. Jude and his wife are the proud parents of three beautiful daughters, Willow, Winter, and Whitley. Jude enjoys spending time with family, sports, music, and traveling.
Breakout Sessions
1:10 pm - 1:55 pm
Shaping your Destiny
1:10 pm - 1:55 pm | Oak 
Tamarra Coleman 
Strive to work at organizations that you admire. Join this session if you are interested in learning the ways you can determine if an organization is the right fit for you. 
Tamarra Coleman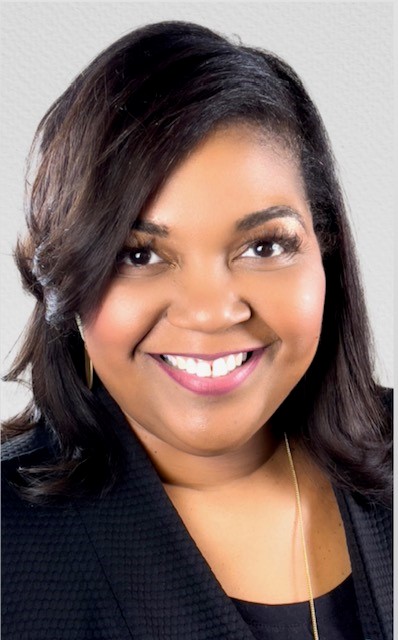 Tamarra Coleman has been a lifelong resident of Kenosha County and was educated in the Kenosha Unified Schools (KUSD), graduating from Bradford High School. She is a certified Project Manager through the Project Management Institute. After attending college at UW Whitewater, Tamarra entered the business world, as a Director of Project Manager's for 18 years before turning to public sector employment in 2015.

Tamarra decided to pursue a political path in 2012 when she ran and was elected to the Kenosha Unified School District (KUSD) School Board. She made her presence known as an engaged and involved member of the School Board and she was re-elected to the School Board in 2015, for another three-year term. She gained the trust and respect of her peers who selected her as Board President for four consecutive years, in 2014, 2015, 2016 and 2017. She has demonstrated strong leadership, compassion, commitment, and collaboration in everything that she does.

Currently, Tamarra is the Board Chair of the Kenosha Community Health Center Board of Directors, Chair of the Steering Committee for the Kenosha Chamber of Commerce Leadership Kenosha program, Executive Board member for Building Our Future, and she is a member of the Board of Directors for Advocate Aurora Legacy Board, Kenosha Chamber of Commerce and Kenosha Area Business Alliance (KABA).  She also sits on a host of local committee's assisting in making a difference and advocating for low-income and homeless families and individuals throughout the state.
Tamarra left the business world in 2015 to become a member of the management team at the Shalom Center as the Director of Programs and Operations. In February, of 2019, she became the Executive Director. At her current position Tamarra demonstrates the same servant leadership spirit that has made her successful in the private sector, on the KUSD School Board, as a mother of 3 daughters, a wife, and a community volunteer. Tamarra believes that "Leadership is a service, not a position". Even with all she does, she still finds time to volunteer at her church, Mt. Sinai Baptist Church, where she is the church clerk, the choir director for the youth and adult choirs and co-advisor of the youth ministry team. She is a great example for women and girls of all ages to follow, not only in the educational arena but in pursuit of life goals.  Tamarra Coleman has been married to her wonderful husband, Rev. Michael Coleman, for 25 years. Together, they have 3 adult daughters; Kyasia, Khaila, and Kierra, a son-in-law; Jhalin, and one granddaughter; Milani.
Entrepreneurship and Post-Covid Employment
1:10 pm - 1:55 pm | Alumni 
Kamaljit "KC" Jackson 
People of color are in hot demand right now for employment opportunities, or are they? This session will provide statistics on national employment access for individuals of color – what do the stats tell us? If entrepreneurship is in your future, learn about access to capital and disparities that exists for people of color and opportunities available to get started. 
Kamaljit "KC" Jackson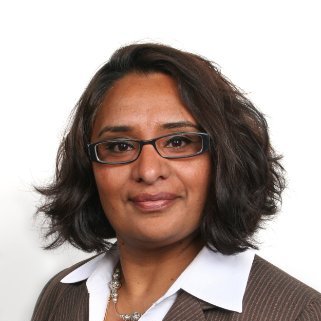 Kamaljit Jackson, MBA, is the Vice President, Programs and Operations, for the Wisconsin Women's Business Initiative Corporation (WWBIC). She is responsible for ongoing, operations, systems and procedures across teams, ensuring consistency, efficiency, exemplary customer service and best practices to achieve strategic goals. She leads WWBIC's Education, Lending, Loan Operations, VBOC, Advancement and HR functions, and works collaboratively with the executive Leadership team to set and support agency direction, consistent policies and procedures, and strategic plan implementation. Kamaljit has a bachelor's in business administration from Cardinal Stritch University and an MBA from UW-Parkside. She is currently working on her PhD in Organization Development at Benedictine University with an anticipated completion in 2023; her disseration topic is on Intersectionality of Race and Gender: The Role of Cultural Competency. She is a certified Lean Six Sigma Black Belt. Her previous experience includes positions in the public, nonprofit and private sectors – Senior Accountability & Efficiency Officer at the Racine Unified School District, Quality System Manager and Instructor at Gateway Technical College, Project Administrator/Program Management with Johnson Controls – Human Resource Department, and Administrative Manager/Special Projects/Program Coordinator with the Medical College of Wisconsin. 
Maximizing Your Student Leadership for Your Professional Future
1:10 pm - 1:55 pm | Walnut 
Amanda Markwardt  
Join this session to learn how you can translate your student leadership experience to your future career and professional life. As you work through real workplace challenges, you can use skills you have learned as a leader in student employment, student organizations, service-learning, and more. This session will give you the language to talk about your experiences in an interview, the words to add to your resume, and that confidence to shine in your current position and beyond! 
Amanda Markwardt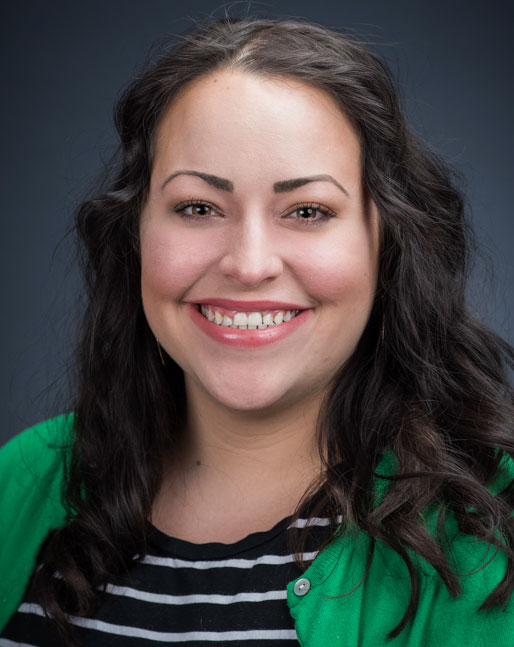 Amanda was born in Madison, WI, raised in Toledo, OH, and resides in Milwaukee, WI. She earned her Master's degree from the University of Wisconsin-Milwaukee (UWM) in Adult, Continuing, Higher Education Administration. She served Latino/a/x identifying students at the UWM Roberto Hernández Center working on various outreach, retention, student development initiatives. Amanda also worked with UWM Student Involvement where she coordinated arts and cultural programming and acted as a liaison for student organizations. She attended Bowling Green State University (BGSU) in Bowling Green, OH where she earned her Bachelor's degree in Journalism and Public Relations. As a student, Amanda was active in various student leadership roles, such as Diversity Peer Educator, Orientation Leader, Officer for Latino Student Union, and a Greek Leadership Facilitator. She is a member of Sigma Lambda Gamma National Sorority, Inc. As an alumna, Amanda has served as a Chapter Advisor and Expansion Advisory Committee Academic and Intake Advisor. Amanda is passionate about professional development, student empowerment, and diversity, equity, and inclusion efforts.

In her current role, Amanda serves as a Coordinator for Retention Programs in the Office of Multicultural Student Affairs (OMSA) at the University of Wisconsin-Parkside. She coordinates the Always Reaching Upward (ARU) Mentoring Program and supervises the ARU Success Coaches. She also works with the Hispanic-Serving Institution (HSI) initiatives as UW-Parkside has earned the designation of an Emerging Hispanic-Serving Institution. Amanda is passionate about student success and professional development, empowering student voice, and diversity, equity, and inclusion efforts.
Expectations & Guidelines for the MPD Experience
To assist you in making your best impression, we have provided a list of guidelines and expectations.
PROMPT
Fashionably late is not a great first impression. Please be prompt to the sessions you registered for.
POLITE 
When appropriate, express considerate manners by saying hello, excuse me and thank you for your time.
PROFESSIONAL
Introduce yourself, ask proper questions, and be prepared to tell about your own career aspirations. Bring your resume for practice interviews and the resource fair.
DRESS APPROPRIATELY
It is important that you dress appropriately for career related events. Business casual is highly recommended! If you need access to professional clothing please visit the Career Closet. The Career Closet is located in the Advising and Career Center on the D1 level of Wyllie Hall.
Consider a nice blouse, business shirt or sweater, dress pants or skirt. No tie required.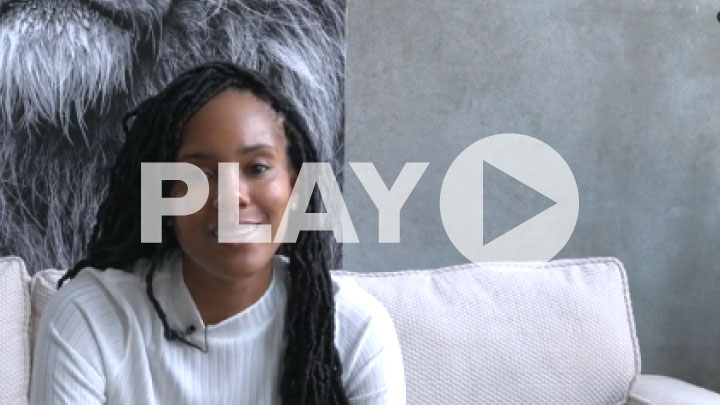 GUEST VIDEO: ONLINE CAREER SEARCH STRATEGIES
Tanisha Stokes '09, M.S., CPRW,CWDP,CMCS
BA, Communication
Tanisha Stokes, founder of Gold Ink Consulting, gives insight to job searching online. Tanisha is a financial coach and consultant. Gold Ink Consulting is a valuable resource for people navigating their career journey.
ACCOMODATIONS
If you need accommodations due to a disability (physical, visual, hearing, etc.), please email Colette Bell at bellc@uwp.edu so we can make the necessary arrangements.
Experience MPD 2020 all over again with session recordings
If you have any questions, please feel free to contact: