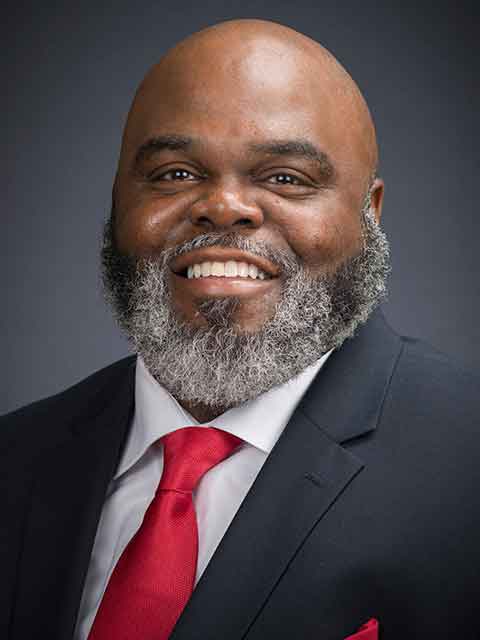 The Office of Multicultural Student Affairs (OMSA), Student Support Services (SSS, TRIO) and the Office of Diversity, Equity, and Inclusion welcomes you to the 32nd Annual Taking Care of Business Celebration. This program celebrates the academic success and student leadership contributions to the University of Wisconsin-Parkside. The spirit of the annual Taking Care of Business program is to celebrate multicultural students as you have contributed to UW-Parkside and honoring the university's mission. 
While these are unchartered times and not circumstances we would prefer, we appreciate your ability to be nimble and make the necessary adjustments to maintain your commitment as students, leaders, and graduates. This is a unique time during your academic journey and a unique approach to this celebration for our respective offices due to the COVID-19 pandemic. However, your ability to adjust and participate in this virtual celebration through these difficult times is applauded. 
Again, I welcome you to the 32nd annual Taking Care of Business Celebration and I would be remissed if I did not request for you to join me in thanking my colleagues, listed below.
Damian Evans
Assistant Dean of Students and Director of OMSA
 
3.0-3.49 GPA
Ethan Abanero
Nemah Abdel-Fattah
Sam Abughazaleh
Vanessa Acuna
Faith Adekunle
Sarah Aggrey
Marimar Aguero
Simon Aguero
Jenasee Aguirre
Jocelyn Aguirre
Joseph Alberth
Zuleyka Albiter
Maha Alchaar
Carina Alers
Daisy Amador Maldonado
Philip Amundson
Christian Dale Aniog
Valerie Arizola
Jaricsa Ascencio
Charles Avalos
Seania Avery
Maricela Avila
Adrian Ayala
Job Ayala
Adam Barningham
Jamal Barrett
William Basurto
Bri Belongia
Ashley Bencs
Alex Benitez
Desmond Bentley
Chelsea Bivens
Kamyiah Blackmon
Matthew Bogdala
Tameka Bogguess
Ashley Bolibrzuch
Ben Briselden
Catherine Brooks
Danielle Brown
Dasia Brown
Eric Brown
Jessy Burns
Andrew Burrow
Miles Cabell
Marquis Callaway
Gerardo Camarillo-Garcia
Marcedes Campbell
Bridget Carbajal-Ramirez
Angela Carranza
Jeffery Carroll
Johanny Cartagena
Monica Cartagena
Gigi Castellon
Maria Castillo Venegas
Joseph Castle
Andres Castrejon
Sean Cerchiara
Jose Cervantes
Mireya Cervantes
Brianna Chairez Deleon
Dorian Chambers
Karla Chavez
Raul Chavez-Gutierrez
Nitin Cherian
Veronica Chiapete
Mikayla Chon
Calvin Clay
Nazjah Coburn
Brittany Cocom
Tyler Coleman
Michael Cooper
Cristian Coronado
Anahi Cruz
Ashley Cruz
Jennifer Cruz
Larissa Cuarenta
Marianne Cuevas
Jordan Danowski
Madison Davila
Fabian De Alba
Sarah Mae Delacruz
Rosie Deleon
Francis DeLeon Camacho
Leilani Delk
Uriel Desantiago
David Dillard
Trinidad Dominguez
Kurrin Dorey
Alissa Duensing
Ibrahim Durrani
Henry Dutkiewicz

Rich Eads
Torry Early
Elijah Elrod
Alexis Erickson
Yaritza Espadaz
Lexus Esquivel
Bronson Esteves
Nicholas Estrada
Ramar Evans
Sumaiya Fatima
Monica Fegans
Cindy Findley
Evan Finger
Mauricia Finney
Patricia Fish
Faith Flores
Kelsey Foertsch
Lainey Fort
Riley Franklin
Nicole Fredericks
Timara Frink
Tyler Fritsch
Ellen Galvez
Ivan Garcia
Jessica Garcia
Kaela Garcia
Jorge Garcia-Argueta
Aahlaysia Gentry
Dana Gloria
Alexus Gomez
Leticia Gomez
Mario Gomez
Jennifer Gonzalez
Raylene Gonzalez
Nicholas Good
Valerie Gorospe
Rodsean Graham
Caroline Greene
Anasia Greer
Hannah Gross
Seryna Gula
Mariana Gutierrez
Adrien Hall
Dalia Hamdan
Mutaz Hamdan
Mia Hamilton
Kyeol Han
Jewel Haney
Matthew Hardy
Rosalind Hardy
Cahliah Harris
Cory Hauser
Jodi Hayes
Nathan Hensley
Contessa Herdle
Edgar Heredia-Victoria
Ariana Hernandez
Julio Hernandez
Maria Hernandez
Nai Herrera
RosaMaria Herrera
Hannah Hopkins
Kenneth Horner
Starlyn Howard
Alyssa Hunter
Mark Ibarra
Sonia Ibarra
Naima Isse
Mike Jackson
Mya James
Eve Jasso
Carolina Jimenez
Denise Johnson
Joe Johnson
Miranda Johnson
Tiana Johnson
Vandi Johnson
Christian Jones
Sanad Joseph
Veronica Jutley
Shanika Kaltenbrun
Issak Kathrens-Gallardo
Amrinder Kaur
Navpreet Kaur
Omanpreet Kaur
Ravleen Kaur
Quincy Kayle
Kayla Kemp
Samuel Kim
Aisha Kindred
Marissa Kruse

Sengyeng Kue
Lee Langham
Jennifer Lavine
Layla Lawler
Abdullah Lee
Autumn Legaspi
Mayra Leyva
Leticia L'Huillier
Hui Li
Elliana Lopez
Norma Lopez
Lizzette Lorenzo
Damaris Maldonado
Elicipri Maldonado
Jesus Manso Carrasquillo
Belen Marquez
Brittany Marshall
Hanna Martinez
Samantha Martinez
Samuel Martinez
Thomas Marzette
Jennifer Mateo
Christian Matson-Alvirez
Angelica Matumeak
Claudia Maya
Robert McGee
Kaila Mclaurin
Brenda Mejia-Camargo
Marissa Menchaca
Eduardo Menchaca Luevano
Lucius Mentor
Monterious Metcalfe
Haroon Mian
Justin Miller
Kurt Mlachnik
Ashley Mogensen
Ali Mohammad
Mohamed Mohamud
Anthony Molano
Marilyn Monroy
Areli Montelongo
Brittany Moore
Julian Moralez
Brandon Moreno
Mayra Moreno-Correa
Lily Munoz
Ricky Munoz
Muhammad Musa
Aubrey Myers
Regne Nash
Ivan Neave
Kyle Newman
Tran Nguyen-Xiong
Citlalli Nicolas
Jessica Noel
Ana Nunez Gouff
Natalie Ocampo
Jonathan Ochoa
Allan Ogutu
Rendai Okada
Maria Orozco Gamez
Bianca Ospina
Raelea Palacios
Jesse Pallo
Franny Pantoja
Catherine Paredes
Emily Park
Bindi Patel
Miraj Patel
Brianna Patterson
Zyair Payne
Alyx Pedraza
Darvell Peel
Nathan Perez
Nayit Perez
Sheryl Philip
Povi Plank
Isaiah Polk
Joshua Powell
Jordan Prica
Jesse Provost
Sandra Quello
Danielle Raine
Allie Rainey
Alexandrea Rakowski
Marcela Ramirez Bustos
Caleb Ramos
Carleigh Ramos
Mohammad Raza
Aysia Reese
Jacqueline Rich

Tatiana Ripp
Michael Rivera
Nick Rivera
Perla Rivera
Grace Robbins
Kamille Roberson
Allen Rocha
Axel Rodriguez
Neysha Rodriguez
Paulo Rodriguez
Lorenzo Rodriquez
Ramon Romero
Oliver Rosado
Carissa Rosales
Ashli Rose
Tristan Rouse
Brandon Ruiz
Noah Runyard
Frankie Russell
Nushratzaha Saiyad
Maria Salazar
Brandon Saldivar
Madison Sanchez
Iridian Sanchez Sifuentes
Gabriela Sandoval
Jocelyn Santos
Dominic Schaapveld
Corey Schaefer
Francesco Schiro
Corrina Selbera
Brent Semrad
Daisy Serrano
Salina Servantez
Molly Shannon
Jasper Sheedlo
Simon Shi
Jaskaran Sidhu
Oscar Sifuentes
Vinson Sigmon
Simardeep Singh
Christopher Smith
Ajeney Soni
Gisselle Soto
Kailyn Standiford
Jeremy Steward
Justin Steward
Dariana Stewart
Hanna Stoebe
Shaddeus Strege
Leslie Tafoya-Tapia
George Taylor
Justin Terhune
Latoya Terhune
David Thang
Maylynn Thompkins
Sierra Thompson
Joshua Thomsen
Tsering Thonkar
Dani Toscano
Anthony Ureda
Issac Uribe
Cristina Vacaru
Daniel Valdez
Manuel Valenzuela
Mereesa Valera
Chance Vang
Magaly Vaquera
Samantha Vargas
Salvador Vega
Pang-Yia Vick-Xiong
Cassandra Villalobos-Rodriguez
Autumn Vitacco
Kayla Walsh
Monet Washington
Aaron Wells
LaSadiez West
Steve Wiertel Bogan
Abda Williams
Chalena Williams
Kaylia Williams
Arionna Wilson
Brandon Wilson
Chantiay Wilson
Kaila Wright
Roberto Yanez Huerta
Meg Yang
Celeste Zuniga
Mirella Zuniga


 
3.5-3.89 GPA
Asmaa Abdel-Fattah
Banelly Aguirre
Jocelyn Aguirre
Nikko Alba
Raisha Albino
Saba Alfoqaha
Alisson Anguiano Salas
Fernanda Arizola
Janet Arriaga Avila
Anna Arroyo
Julia Atkins
Zachary Atkins
Alexander Auraha
Cristine Ayala
Jennifer Bahena
Ricardo Banda-Hernandez
Olivia Banks
Danny Bautista
Michael Bencs
Kamil Bharvani
Cynthia Bhatti
Kelly Birmingham
Kristen Birmingham
Stephanie Bonds
Natalie Botello Anguiano
Keith Brandt
Hunter Broughton
Molinna Bui
Victor Cabezas
Nick Cain
Julissa Cantu
Christy Cao
Manny Casas
Jazmin Castanon
Iaisha Clark-Frier
Darnell Clay
Tyler Coffey
Annette Copado
Anahi Cruz
Jacqueline Cruz
Khari Davis
Ryan de la Torre
Alfonso De Luna
Marvalena DeBaere
Marisol Diaz Flores
Edith Duran
Crystal Egbo
Jaylene Escalante
Victoria Espinoza
Maritza Esqueda-Medina
Christopher Estrada

Mykayla Evans
Karla Falcon
Samantha Feiler
Mya Figueroa
Emmalee Finn
Sharon Fleming
Erika Flores
Rebecca Flores
Hailey Foldy
Jalysse Frederick
Destiny Gallardo
Angel Galvez
Caesar Garcia
Jose Garcia
Sergio Garcia
Yessica Garcia
John Garlick
Joyce Garriga
Kassandra Garza
Crystal Gerou
Ian Gilbert
Herb Glidewell
Laijay Glover
Carlos Gomez
Bianca Gonzalez
Jonathan Gonzalez
Cheyenne Grant
Daniel Grigsby
Danielle Gulliford
Cesar Gutierrez
King Hang
Kalyn Harewood
Kittra Hargrove
Myles Harper
Alexandra Harrah
David Harrell
Jeri Harris
Miracle Hermann
Aryela Hernandez
Montana Hernandez
Braiyan Herrera
Mynor Herrera
Jordyn Herte
Eh Hser
Dawt Iang
Brayan Jaimes
Taylor James
Elonna Jones-Turner
Riley Klein
Vanessa Klimowicz
April Koski

Sam Lail
Alexandra Lara
Evan Lartey
Sydney Lewis
Ming Fang Li
Ricky Liederbach
Teizan Logarta
Paola Lomeli
Angelina Lopez
Ivan Lopez
Liana Lopez
Nikolai Lumpkins
Jacqueline Luna
Cesar Maldonado
Satyam Malik
Briana Martinez
Ivan Martinez
Karina Martinez
Minnie Martinez
Jessica Martinez-Cruz
Jessica Marting
Natalie Massie
Juan Mata
Kearra McNeal
Kajal Mehta
Vincent Melendez
Shamoon Mian
Fernanda Moncayo
Ivan Morales
JamieNicole Morelan
Joshua Motta
Abdurrahman Musa
Abigail Nelson
Jenice Ngiraked
Tim Nguyen
Karen Nhol
Amber Nolan
Dylan Oberbroeckling
Liliana Ochoa Martinez
Solomon Oraegbu
Collin Palmer
Damar Palomares
Bhavesh Patel
Abigail Patricio
Daisy Perez
Suly Perez
Jada Peters
Naomi Peters
Nattakrit Pitaksak
BreAnna Portale
Jessica Pringle

Ma. Mira Ramirez
Yadira Ramirez
Nour Rayyan
Luciana Reichel
Talia Rhutasel
Daniel Rivas
Jon Rocha
Alyssa Rodriguez
Andrea Rodriguez
Andreina Rodriguez
Jorge Rodriguez
Joshua Rodriguez
Trisha Roehling
Bryant Romero
Fasiha Saiyad
Evelyn Salazar
Alecia Sanchez
Rachel Sanchez
Valdo Sanchez-Arellano
Reginald Scott
Jaskirat Sidhu
Loveneet Sidhu
Ismael Sifuentes Villa
Katherine Sim
Deja Simpson
Ishmeet Singh
Alanna Smith
Alexus Smith
Hanna Sosa
Desiree Stills
Kaitlyn Suarez
Bryanna Thomas
Mikella Townsend
Subhan Umar
Jenniffer Valladares
Mai Vang
Chase Vazquez
Sam Venegas
Yuki Walz
Amy Westplate
Megan Whitman
Gabriel Williams
Shelby Williams
Grace Winkle
Miraje Woods
Antwan Wright
Dao Xiong
Elena Xiong
Ivan Zarate
Alexis Zimmerman
 
3.9-4.0 GPA
Adeoluwa Akinniyi
Joel Ambriz Ponce
Alyssa Carlino
Richard Diaz
Elizabeth Dubinsky
Yvette Gamboa
Adam Ghouse
Oscar Gomez
Ben Gordon
Sarahi Hernandez

Alana Hughes
YunHwan Jeong
Jeremy Jin
Zixin Jin
Amar Joseph
Phuc Khuong
Anna Langton
Jennifer Lei
Cora Libecki
Emily Marquez

Courtney McFeters
Kayle McNamara
Sam Mendoza
Steve Morris
Briah Nunn
Maritza Pallo
Anmol Patel
Bryanna Perez
Genise Perry
Leah Poulos

Matteo Quintero
Estrella Ramirez
Samantha Ramirez
Jason Ranoa
Francisco Ruiz
Laura Scott
Janet Taychert
Xandra Villanueva

 
Leadership and Involvement Awards
African Student Association
Faith Adekunle, President
Comfort Saliu, Vice President
Kimberley Mvetimbo Tambo, Secretary
Omodolapo Giwa-Darammola, Treasurer
Black Student Union
Tavyonia Davis, President
Zachary Atkins, Vice President
Kelly Birmingham, Treasurer
Crystal Egbo, Secretary
Aniyah Miller, Social Media/Marketer
Kristen Birmingham, Programing Chair
Latinos Unidos
Alfredo Monroy, President
Absolon Reyes, Vice President
Norma Acuna-Cruz, Vice President
Esmeralda Aguilar, Event Coordinator
Alisson Anguiano, Secretary
Jose Garcia, Treasurer
Julio Hernandez, Event Coordinator
Michael Cooper, Member at Large
Raylene Gonzalez, Fundraising Chair
LULAC Council 354
Yoger Aguilar, President
Jaileen Gonzalez, Vice President
Carlos Dorantes, Treasurer
Aaliyah Escamilla, Secretary
Julio Hernandez, Sergeant at Arms
Iker Soto, Women's Issues Chair
Danny Bautista, Economic Empowerment Chair
Brandon Ruiz, Immigration Chair
Omar Moreno, Education Chair
Muslim Student Association
Geny Museitef, President
Mohamed Mohamud, Vice President 
Amar Joseph, Treasurer
Naima Isse, Public Relations 
Office of Multicultural Student Affairs
Nikayla Adams, ARU Success Coach
Zachary Atkins, ARU Success Coach
Kelly Birmingham, ARU Success Coach
Kristen Birmingham, ARU Success Coach
Chelsea Bivens, ARU Success Coach
Maria Castillo Venegas, ARU Success Coach
Tavyonia Davis, ARU Success Coach
Zing Nun Dim, ARU Success Coach
Crystal Egbo, ARU Success Coach
Cahliah Harris, ARU Success Coach
Julio Hernandez, ARU Success Coach
Keontre McDade, ARU Success Coach
Aniyah Miller, ARU Success Coach
Georgia Mitchell, ARU Success Coach
Kimberley Mvetimbo Tambo, ARU Success Coach
Raelea Palacios, ARU Success Coach
Bryanna Perez, ARU Success Coach
Jada Peters, ARU Success Coach
Sandra Quello, ARU Success Coach
Dariana Stewart, ARU Success Coach
Jessica Huang, ARU Communication Coordinator
Jada Peters, Peer Advisor 
Yoger Aguilar, Peer Advisor 
Brandon Sun, Peer Advisor 
Zing Nun Dim, Peer Advisor 
Zachary Atkins, Peer Advisor 
Omega Delta Phi Fraternity, Inc.
Danny Bautista, President
Julio Hernandez, Vice President
Paulo Dleon Rodriguez, Treasurer
Jose Garcia, Secretary
Ivan Garcia, Event Coordinator
Yoger Aguilar, Fundraiser Chair
Michael Cooper, Academic Chair
Julio Hernandez, Social Chair
Julio Hernandez, Rush Chair
Carlos Dorantes, Community Service Chair
Julio Hernandez, Prospective Member Educator
Miguel Nuno, Assistant Prospective Member Educator
Brandon Ruiz, Sergeant at Arms
Parkside Asian Organization
Jessica Huang, President 
Preston Vang, Member at Large 
Mereesa Valera, Secretary 
Angel Millan, Marketing Coordinator 
Brandon Sun, Treasurer
Parkside International Club
Cynthia Bhatti, President
Sheryl Philip, Vice President
Yashi Dikshit, Treasurer
Loveneet Sidhu, Secretary
Farha Khan, Public Relations Officer
Residence Hall Association
Elonna Jones-Turner, Vice President of Administration 
JaMarie Edwards, Vice President of Administration 
Residence Life
Darvell Peel, Resident Advisor
Stephanie Bonds, Resident Advisor
Kamille Roberson, Resident Advisor
Catherine Brooks, Resident Advisor
Chantiay Wilson, Resident Advisor
Jesus Manso Carrasquillo, Resident Advisor
Desmond Bentley, Resident Advisor
Nia Harrell, Resident Advisor
Mohamed Mursal, Resident Advisor
Julia Atkins, Resident Advisor
Nada Ivanic, Resident Advisor
Sigma Lambda Beta International Fraternity, Inc.
Zachary Atkins, President
Darvell Peel, Vice President
William Vargas, Treasurer
Angel Millan, Brotherhood Chair
Nathaniel James, Recruitment Chair 
William Vargas, Membership Educator
Angel Millan, Cultural Awareness Chair 
Darvell Peel, Recruitment Chair 
Darvell Peel, Assistant Membership Educator 
Zachary Atkins, Scholarship Chair 
Sigma Lambda Gamma National Sorority, Inc.
Sandi Quello, President
Leslie Guzman, Vice President 
Leslie Guzman, Treasurer
Jaquielin Zaragoza, Secretary
Jaquielin Zaragoza, Recruitment Chair 
Jaquielin Zaragoza, Academic Chair
Sandi Quello, Event Coordinator 
Sandi Quello, Academic Chair
Alex Barrera, Volunteer Coordinator 
Student Government
Anmol Patel, Vice President
Loveneet Sidhu, SUFAC Director 
Alisson Anguiano Salas, Speaker of the Senate 
Jocelyn Aguirre, Parliamentarian
Esmeralda Aguilar, Senator 
Cameron Spencer, Senator 
Londun Howard, Senator 
Annette Copado, Senator 
Jeremy Jin, Senator 
Joseph Gustin, Senator 
Daniel Hawkins, Senator 
Norma Acuna-Cruz, Senator 
Ismael Ortiz, Senator 
Alyx Pedraza, Senator 
Student Health & Counseling Center
Jonathan Ochoa, Peer Health Educators
Marisol Diaz-Flores, Peer Health Educators
Molinna Bui, Peer Health Educators
Ariana Hernandez, Peer Health Educators
Student Support Services
Alisson Anguiano Salas, Coach
Tekeyia Bell, Coach
Cynthia Bhatti, Coach
Miracle Hermann, Coach
Dawt Iang, Coach
Raaid Museitif, Coach
Loveneet Sidhu, Coach
William Vargas, Coach
Amber Ortiz, Coach
Kamaria Maiola, Coach
Ivan Garcia, Coach
Jorge Peralta, Emerging Leader
Jordyn Herte, Emerging Leader
La'Sadiez West, Emerging Leader
Adama M Bah, Emerging Leader
Dylan Oberbroeckling, Emerging Leader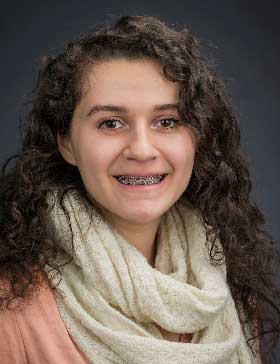 Always Reaching Upward (ARU) Success Coach of the Year
Raelea Palacios
Senior | Psychology
Nominators mentioned the following about this award winner
This individual exemplifies what it means to be a great mentor and a great person overall! Raelea is always on time to meetings/events, she is kind, helpful and genuine. Raelea has been with the ARU Program for a long time and she deserves this recognition. She is dedicated, takes the initiative, and actively participates.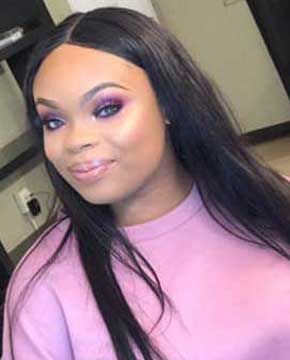 Always Reaching Upward (ARU) Protégé of the Year
Elonna Jones-Turner
First Year | Communication
Nominators mentioned the following about this award winner
Elonna is an extremely positive and driven person. She's always been engaged with her peers and the UW-Parkside community. Although the typical mentor-mentee relationship is characterized by mentors inspiring mentees, Elonna always motivates her mentor to do better! Elonna is active in BSU (Black Student Union), OMSA (Office of Multicultural Student Affairs), and ARU programming. She has a warm personality and connects well with others.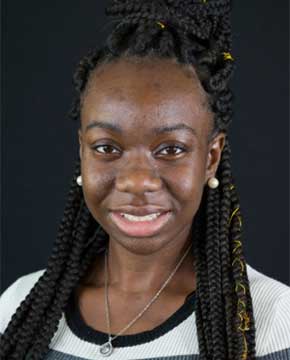 Student Support Services (SSS TRIO) Coach of the Year
Tekeyia Bell
Senior | Psychology
Nominators mentioned the following about this award winner
Tekeyia Bell is phenomenal. She is skilled at assessing needs, demonstrating active listening skills, asking purposeful questions, and providing academic and career guidance to her peers. Tekeyia is thoughtful and sincere. She has truly made an impact in the lives of others.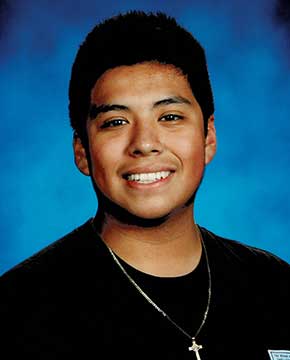 Student Support Services (SSS TRIO) Protégé of the Year
Jorge Peralta
First Year | Psychology
Nominators mentioned the following about this award winner
Jorge is self-motivated, positive minded, and dedicated to reaching his academic and career goals. He is approachable, ambitious, adaptable, and eager to step outside of his comfort zone. With an outgoing personality, Jorge quickly made meaningful connections with faculty, staff, and fellow students. He is a true role model to his peers. 
Congratulations to our Graduating Seniors
Yesenia Abarca
Fergus Jose Abarquez
Sami Abbas
Vanessa Acuna
Norma Acuna-Cruz
Jacqueline Adams
Faith Adekunle
Marimar Aguero
Jocelyn Aguirre
Mohammad Aqib Akhtar
Adriana Albavera
Ruben Alejandre
Laphonso Alexander
Saba Alfoqaha
Lawryn Alford
Ahmed Ali
Woelfgang Aluctika
Joel Ambriz Ponce
Karina Angel Padilla
Rachel Arebalo
Zachary Atkins
Charles Avalos
Enrique Azuaje
Anthony Balles
Alexandra Barrera
David Barreto
Violeta Barroso
Tekeyia Bell
Abner Benjamin
Raena Bennett
Jacob Bermudez
Cynthia Bhatti
Grace Bitangalo
Stephanie Bonds
Hunter Broughton
Kimberly Brown
Jazmine Bryant
Renee Bucio
Elizabeth Buell
Bryan Byars
Alexandra Calloway
Vincent Calvillo
Gerardo Camarillo-Garcia
Tavares Cannon
Manny Casas
Jazmin Castanon
Catalina Cerdas
Fernando Cervantes
Karla Chavez
Isaac Chavez
Darnell Clay
Devontae Cleghorn
Brittany Cocom
Donavan Cole
Jaliin Collier
Aurora Contreras-Howe
Anahi Cruz
Max Cruz
Eric Danyus
Eloisa De La Cruz-Portis
Kayla Duchac
Edith Duran
Jonathan Dwyer
Rich Eads

Iftikhar Ejaz
Zaawar Ejaz
Chassity Elder
Maritza Esqueda-Medina
Mykayla Evans
Karla Falcon
John Falk
LaTasha Finch
Erika Flores
Matthew Flowers
Christopher Foster
Andres Gama
Crystal Garcia
Jose Garcia
Gloria Garcia Vazquez
John Garlick
Miriam Gaspar
Ian Gilbert
Herb Glidewell
Jennifer Gomez
Alondra Gonzalez
Aereana Grandberry
Cheyenne Grant
Daniel Grigsby
Mariana Gutierrez
Adrien Hall
Dalia Hamdan
Mustafa Hamdan
Tavia Hardcastle
Matthew Hardy
Deidre Harvey
Shamsa Hassan
Danielle Hautzinger
Ashley Hempel-Nabors
Kiandre Henderson
Contessa Herdle
Miracle Hermann
Nai Herrera
Mynor Herrera
Van Hlawn
Jonah Holub
Cleaster Hood
Ryan Hopkins
Eh Hser
Jessica Huang
Andrea Insor
Blessen Jacob
Brayan Jaimes
Musu Jammeh
Issak Kathrens-Gallardo
Adam Khan
Aisha Kindred
Prasan Knotek
Brittany Krinninger
Byrell Lampkins
Lee Langham
Qinghua Lao
Amanda Ledesma
ChangMin Lee
Jennifer Lei
Sydney Lewis
Leticia L'Huillier
Jackulyn Lollis
Paola Lomeli

 

Norma Lopez
Krizzia Lopez
Angelina Lopez
Jose Luevano
Deah Machak
Cesar Maldonado
Damaris Maldonado
Alexander Martinez
Jose Martinez
Martin Martinez
Angelica Matumeak
Claudia Maya
Robert McGee
Selena McNeil
Phillip Mejia
Brenda Mejia-Camargo
Jocelyne Mendoza
Angel Millan
Justin Miller
Edgar Montejo
Alyssa Montes De Oca
Bianca Moreno
Ronaldo Moreno
Justice Morgan
Aubrey Myers
Abigail Nelson
Amber Nolan
Alysha Northern-Brown
Ernesto Nuno
Valeria Nuno
Asia Oaddams
Rebecca Orellana
Bianca Ospina
Morgan Owens
Orlando Palomares
Dawt Par
Anmol Patel
Samirah Patterson
Brianna Patterson
Lukeus Perez
Andre Perez
Daisy Perez
Jared Peters
Viet Phan
Sheryl Philip
Jasmine Poe
BreAnna Portale
Leah Poulos
Ahmad Qawi
Kevin Quijano
Venu Rajyaguru
Mari Ramirez
Baldemar Ramirez
Marissa Ramos
Ravneet Randhawa
Matthew Rangel
Kyriin Richmond
Roberto Rivera
Michael Rivera
Alyssa Rodriguez
Helena Rodriguez
Ana Rodriguez Palomo
Jonathan Rusk
Brooke Rynders

 

Nushratzaha Saiyad
Evelyn Salazar
Maria Salazar
Miguel Salgado
Neilan Sankpal
Dayana Santiago
Corey Schaefer
Monica Schaefer
Meghan Schiaffino
Heidi Serrano
Salina Servantez
Megha Sharma
Syed Shehzaan
Loveneet Sidhu
Zechariah Simmons
Dominique Smith
Sophia Snyder
Bailey Sorensen
Daniel Soto
Kailyn Standiford
Jeremy Steward
Hanna Stoebe
Kailey Stone
Chelsea Strebe
Shaddeus Strege
Brandon Sun
Josue Tamayo
George Taylor
Justin Terhune
David Thang
Jamila Thomas
Bryanna Thomas
Dymond Thomas
Kelsey Thomas
Dominique Tipton
Dani Toscano
Elijah Triggs
Chance Vang
William Vargas
Samantha Vargas
Giovanni Vazquez
Victor Villa
Xandra Villanueva
Cassandra Villegas
Cassandra Walek
Charles Wallace
Adrian Walton
Shawn Watson
Jade Webb
Jennifer Webster
Megan Whitman
Tamela Wilder
Allexsandra Williams
Querionte Williams
Abda Williams
Chantiay Wilson
LaTavia Wynn
Chimeng Xiong
Tanesha Yancy
Tatiyana Young
Jaquielin Zaragoza
Mirella Zuniga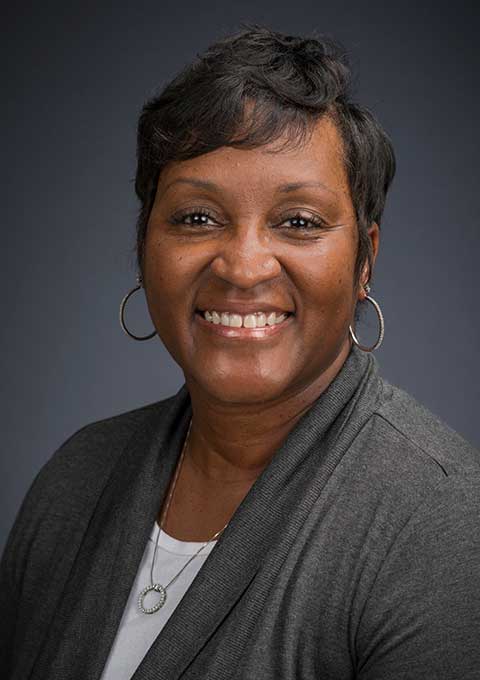 Dear Amazing Graduates: 
Congratulations on "taking care of business" and receiving your degree from the University of Wisconsin-Parkside! What an amazing accomplishment! 
In these unprecedented times, I imagine that you are experiencing a certain level of uncertainty and maybe fear about the future. While the emotion of fear and thoughts of uncertainty is normal, do not let them become a roadblock to achieving greatness in whatever form that might be. You are perfectly positioned and capable of facing any challenge the world may present. You all have the power to bring about the change that is so desperately needed in this world, and I have no doubt that you will rise to the task. 
In closing, I offer the following quotes of inspiration and encouragement: 
"I am" are two of the most powerful words because what you put after them shapes your reality." —Unknown 
"If opportunity doesn't knock, build a door." —Unknown 
"The secret of getting ahead is getting started." —Unknown 
Dr. Sheronda Glass
Associate Vice Chancellor of Human Resources, Diversity, Equity, and Inclusion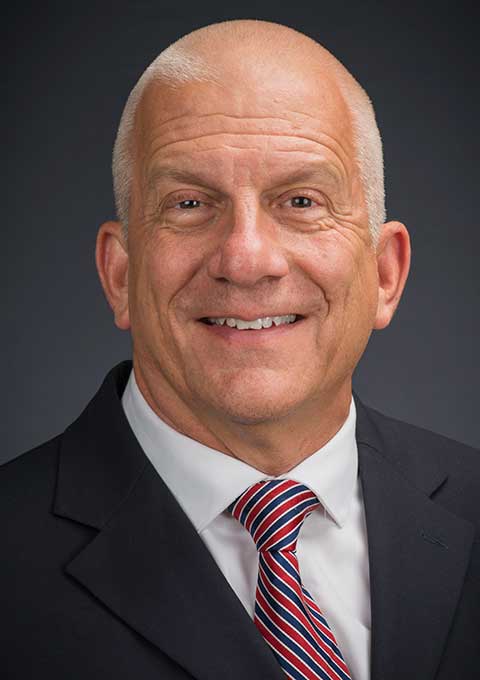 Congratulations graduates, leaders in the community, and achievers of high levels of academic excellence. Your achievements are to be commended even more, because they are realized in the most challenging of times.  In the context of these times, I want to focus on hope and a call for action.   
Clear blue skies are a sign of hope. There is hope for our climate in the form of clear blue skies that can be seen over many of the larger cities in the world as the result of a decline in the burning of fossil fuels, because in these challenging times, people are driving less, taking public transportation less. These clear blue skies give us a glimpse of what is possible – a healthy climate if we curb our reliance on fossil fuel.   
But these challenging times have also magnified many of the problems in today's society: the low minimum wage of frontline workers; the lack of affordable health care for everyone; inadequate affordable housing and homelessness; inequities in computer and internet access; and extreme political partisanship.   
In these particularly changing times, I want to congratulate you on all your achievements and call you to action. Use your drive to persist and your talents to effect and lead change in the world for the better.  Your leadership is needed now more than ever. In the words of Martin Luther King, "We are now faced with the fact that tomorrow is today. We are confronted with the fierce urgency of now. In this unfolding conundrum of life and history there is such a thing as being too late … This is no time for apathy or complacency. This is a time for vigorous and positive action."1 
In your capacity as sociologists, politicians, environmental scientists, teachers, doctors, business managers, artists, coaches and from all the other disciplines that make up a healthy, vibrant, and diverse community, continue the steps to right the wrongs in our world. Think of clear blue skies as a hopeful reminder of what you can realize through change that is possible.  
Dr. Chris Zanowski
Director of Student Support Services TRIO
1 King, M. L. 1967. April 4 speech called "Beyond Vietnam" at a meeting of clergy and laity concerned at Riverside Church, New York City. 
Downloadable Program Booklet Featuring Awardees
#ParksideTCB Messages of Congratulations and Support
Add your message on Instagram using #ParksideTCB.