The Office of Multicultural Student Affairs (OMSA), Student Support Services TRIO and the Office of Equity, Diversity, and Inclusion welcome you to the 34th Annual Taking Care of Business Celebration. The spirit of the annual Taking Care of Business Celebration is to celebrate multicultural students and their academic achievement and contributions to the University of Wisconsin-Parkside.  
Luis Benevoglienti
Associate Director of Office of Multicultural Student Affairs
April Puryear
Program Associate
Colette Bell
Multicultural Initiatives Specialist
Amanda Markwardt
Multicultural Initiatives Specialist
Student Support Services TRIO Staff
Dr. Chris Zanowski
Director of Student Support Services TRIO
Alfredo Sandoval-Flores
Academic Advisor
Nicole Ryan
Academic Advisor
Sarah Masik
Program Assistant
Leadership and Involvement Awards
Students are recognized for their involvement through leadership positions in student organizations or other roles they hold on-campus. By engaging in their interests and passions through high impact practices, they develop leadership skills that will benefit them in their future.
Advising and Career Center
Jhon Davila Pena
Career Ambassador
Isaac Klein
Career Ambassador
Adama Bah
Career Ambassador
Kalyna Harder
Career Ambassador
Sara Darkhalil
Front Desk Assistant
Pradnya Apte
Career Ambassador
Anurag Rajput
Career Ambassador
Adama Bah
Career Ambassador
Sharifah Bibi Nur Muhamad
Career Ambassador
Black Student Union
Aniyah Miller
President
Kelly Birmingham
Vice President
Kristen Birmingham
Secretary
Ezekiel Evans
Community Service Chair
Jada Peters
Marketing Coordinator
Khari Davis
Treasurer
Dominique Hill
Programming Chair
Habitat for Humanity
Meoshi Hicks
Treasurer
Alyssa Hunter
Secretary
Christopher Hayes
Marketing/Social Media Coordinator
Tina Hayes
Volunteer Coordinator
Latinos Unidos
Esmeralda Aguilar
President
Edwin Colon Jr
Vice President
Christian Bereni
Treasurer
Iker Soto
Member At Large
Alisson Anguino Salas
Fundraising Chair
Military and Veterans Success Center
Jennifer Staton
MVSC Student Support Team
Matthew Gierl
MVSC Student Support Team
Kaila Wright
MVSC Student Support Team
Eugene Shulski
MVSC Student Support Team
New Student Services
Diana Guzman
Orientation Leaders
Keysury Corro-Trujillo
Orientation Leaders
Faith Flores
Orientation Leaders
Joe Trujillo
Orientation Leaders
Jada Peters
Orientation Leaders
Office of Multicultural Student Affairs
Elisa Kurber
MOSAIC Educator
Grace Scalzo
MOSAIC Educator
Jada Peters
MOSAIC Educator
Theresa (Tess) Dimler
MOSAIC Educator
Tyra Peters
MOSAIC Educator
Joe Trujillo
MOSAIC Educator
Aniyah Miller
ARU Student Coordinator
Anna Nikolich
ARU Mentor
Avianna Davis
ARU Mentor
Blanca Tovar
ARU Mentor
Chalena Williams
ARU Mentor
Grace Scalzo
ARU Mentor
Iker Soto
ARU Mentor
Leniese Liddell
ARU Mentor
Marcedes Campbell
ARU Mentor
Moe Hosokawa
ARU Mentor
Naima Isse
ARU Mentor
Raelea Palacios
ARU Mentor
Parkside Academic Resource Center
Ria Patel
Tutor
Jeremy Jin
Tutor
Korin Conner
Tutor
Alisson Anguiano Salas
Tutor
Chris Mata
Tutor
Rebecca Benjamin
Tutor
Mireya Cervantes
Tutor
Parkside International Club
Moe Hosokawa
Co-President
Sara Darkhalil
Co-President
Bhavila Vyas
Vice President
Pardnya Apte
Secretary
Wayne Ma
Treasurer
Parkside Student Government
Alisson Anguiano Salas
President
Crystal Egbo
Vice President
Christian Bereni
Senator
Edwin Colon Jr
Senator
Esmeralda Aguilar
Speaker
Housing and Residence Life
Crystal Egbo
Resident Advisor
Samantha Ramirez
Resident Advisor
Kristen Birmingham
Resident Advisor
Kelly Birmingham
Resident Advisor
Khari Davis
Resident Advisor
Janay Brown
Office Assistant
Student Support Services TRIO
Destiny Cobbs
SSS Peer Coach
Carolina Martinez
SSS Peer Coach
Adela Sosa
SSS Peer Coach
Iker Soto
SSS Peer Coach
Fernando Vargas
SSS Peer Coach
Serenity Novak
SSS Peer Coach
Dylan Oberbroeckling
SSS Peer Coach
Yarelie Ocampo
SSS Peer Coach
Tracy Alvarado
SSS Emerging Leader 
Vanessa Reynoso
SSS Emerging Leader 
Blake Beyer
SSS Emerging Leader 
Li Herr
SSS Emerging Leader 
Jesse Benitez
SSS Emerging Leader 
Sara Darkhalil
SSS Emerging Leader 
Isaac Fullmer
SSS Emerging Leader 
Sigma Lambda Gamma National Sorority, Inc.
Esmeralda Aguilar
Treasurer & Fundraising Chair
Kearra McNeal
Vice President & Alumna Chair
Alisson Anguiano Salas
Event Coordinator & Marketing Chair
Marianne Cuevas
Secretary
Samantha Ramirez
Volunteer Chair
Newman Civic Fellow Award
The Newman Civic Fellowship recognizes and supports community-committed students who are changemakers and public problem-solvers at Campus Compact member institutions. Fellows are nominated by their president or chancellor on the basis of their potential for public leadership. The yearlong program, named for Campus Compact founder Frank Newman, includes virtual learning opportunities and networking as part of a national network of engaged student leaders and an optional in-person convening.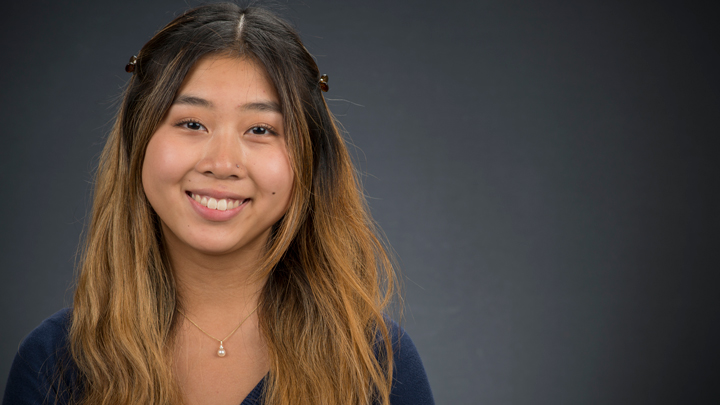 UW-Parkside sophomore Theresa (Tess) Dimler has been named one of the 2022-2023 Newman Civic fellows.
Dimler joins 173 other students from 38 states, Washington D.C., and Mexico selected for the fellowships by Campus Compact, a Boston-based non-profit organization working to advance the public purposes of higher education.
3.0-3.49 GPA
Maryjoseph Acosta
Nayelly Acuna
Jenici Adrian
Madhav Agarwal
Jocelyn Aguirre
Adam AhaukalMaryjoseph Acosta
Nayelly Acuna
Jenici Adrian
Madhav A
Amanda Ahles
Adeoluwa Akinniyi
Sager Alarifi
Zaynab Alchaar
Maha Alchaar
Michael Alejos
Gianni Aleman
Carina Alers
Nouralhuda Alfoqha
Jasmine Allen
Estefania Alonso
Alma Alonzo-Sandoval
Zoe Anderson
Jimena Arroyo
Anna Arroyo
Seania Avery
Job Ayala
Romualdo Barriga
Katelyne Bashore
Aminante Batton
Torianna Bell
Alexis Benitez
Christian Bereni
Manuel Bernal
Chelsea Bivens
Anthony Bookout
Natalie    Botello Anguiano
Catherine Brooks
Janay Brown
Jordyn Brown
Patrick Brown
Ethan Burrow
Thomas Bush
Michael Cabaltera
Jabel Cabanas
Miles Cabell
Marquis Callaway
Adilene Camacho
Julissa Cantu
Monica Cartagena
Cayden Carter
Gisselle Castellon
Joseph Castle
Cynthia Catalan
Damaris Cazares
Sean-Salvatore Cerchiara
Mireya Cervantes
Adrian Cervantes
Dorian Chambers
Raul Chavez-Gutierrez
Mikayla Chon
Edward Clay
Syniah Cobb
Emari Cobb
Courtney Cobbs
Alec Coleman
Hannah Collier
Korin Conner
Matthew Conrad
Jennifer Cook
Raymond Cordova
Darius Cottingham
Mateo Cotto
Ashley Cruz
Brenda Cruz-Terrones
Jordan Danowski
Devon Davis
Avianna Davis
Daniella Davison
Fabian De Alba
Taylor DeBello
Taylor Delgado
Leilani Delk
James Diaz
Ashley Duvall
Torry Early
Tyanne Earnest-Linton
Elena Eckblad
Vivian Espadas
Ivan Espinoza
Oscar Estrada
Ramar Evans
Enayah Fares
Makala Farmer
Adajha Farris
Monica Fegans
Samantha Feiler
Evan Finger
Sheridan Flauger
Kyrie Flora
Faith Flores
Mariessa Folk
Nicole Ford
Tyler Fritsch
Elayna Funk
Athena Garay
Janette    Garduno
Serdar Gayybov
Kayla Golden
Angel Gonzales
Angelina Gonzales
Maria Gonzales
Daniel Gonzalez
Rodsean Graham
Nicklaus Greenberg
Anasia Greer
Anoush Grigorian
Brandon Gsell
Alejandra Guadarrama
Jason Guadarrama
Danielle Gulliford
Isabella Guyer
Diana Guzman Alvarez
Hadii Hamdan
Alejandro Hamelin
Jacksun Hamilton
Miach'la Hamilton
Boluwatife Hamzat
Veronica Haro Aguilar
Mason Harper
David Harrell
Andrew Harris
Delilah Harris
Christopher Hayes
Martina Hayes
Nathan Hensley
Mai Ker Her
Karen Hernandez
Alexandria Hernandez-Villarreal
RosaMaria Herrera
Kyle Holmes
Hannah Hopkins
Starlyn Howard
Lizbeth Huerta
Maigann Hulsman
Isabella Jackson
Nathaniel James
Aaia Jarabaa
Bianca Jarrett
Aaryan Jhawar
Carolina Jimenez
Lauryn Johnson
Rayanna Johnson
Miranda Johnson
Michael Juandiego
Victoria Juarbe Kaufman
Hope Juarbe Kaufman
Ben Kasabian
Deepinder Kaur
Jasleen Kaur
Ravleen Kaur
Ashwinder Kaur
Alexis Kessler
Bryan Klingbeil
Crystal Knott
Leslie Kopecky
April Koski
Jakob Koskinen
Tyson LaFond
Fernando Lara
Jennifer Lavine
Layla Lawler
Thi Le
Dante Lewis
Jordan Lockhart
Vanesa Lopez
Ardiem Lopez
Lizzette Lorenzo
Li Ma
Isabel Macias
Jessica Madrid
Lillianna Malave
Elicipri Maldonado
Deanna Maldonado
Belen Marquez
Skye Marquez
Kimberlyn Marquez-Gonzalez
Alexander Martinez
Belen Martinez
Hanna Martinez
Olivia Martinez
Lucero Martinez
Natalie    Martinez-Guzman
Jessica    Marting
Christian Matson-Alvirez
Kearra McNeal
Cristian Mendez
Haroon Mian
Kyle Miller
Aniyah Miller
Shietiecha Mitchell
Kurt Mlachnik
Barwaqo Mohamed
Kamar Mohamed
Joseph Mokry
Fernanda Moncayo
Areli Montelongo
Victoria Moore
Leiana Moragne
Julian Moralez
Brandon Moreno
Abedalrhman Mustafa
Zoltan Nahoczki
Regne-Anisha Nash
Kyle Newman
Anh Nguyen
Tran Nguyen-Xiong
Citlalli Nicolas
Jessica Noel
Claude Nshimiye
Natalie Ocampo
Jesse Ocampo
Ximena Ocampo
Rendai Okada
Julyannie Orellano
Carl Orta
Christopher Ortega Saucedo
Alex Ortiz
Joheny Pabon
Raelea Palacios
Jesse Pallo
Tamia Parker
Bhavesh Patel
Mira Pavlovic
Melani Perez
Nayit Perez
Gregory Pomerenke
Joshua Powell
Arnold Jason Prado
Jessica Pringle
Jesse Provost
Angel Rades
Samantha Ramirez
Amelia Reed
Raudel Resendez
Jazmine Retana
Aida Reyes
Lloyd Reynolds
Kiersten Reynoso
Estreya Ricchio
Isabelle Rivera
Mateo Rivera-Guizar
Joseph Roberson
Neysha Rodriguez
Lauren Rodriguez
Francisco Rodriguez
Jacob Rodriguez
Edwin Rodriguez Sanchez
Dahlia Rogman
Scarlet Romero
Bryant Romero
Oliver Rosado
Tristan Rouse
Jaime Ruiz
Reham Samhan
Natalia Sanchez
Donaji Sanchez
Allan Sanchez
Madison Sanchez
Joanna Sanchez
Emylya Sanders
Terrence Sanders
Dominic Schaapveld
Maribel Schlitz
Juan Segundo
Brent Semrad
Autumn Seneca
Amelia Serrano
Nevada Severin
Astha Sharma
Kassandra Shepherd
Mazin Sherid
Ishmeet Singh
Rohen Smith
Alexus Smith
Alanna Smith
Christopher Smith
Moses Solis
Citlali Sosa
Craig St. Amant
Dallas Stevens
Dariana Stewart
Brianna Stritchko
Frida Suarez-Rivas
Shifa Sultan
Destinee Swift
Jazmin Tapia-Mendoza
Aubry Taylor
Julia Tellez
Emilio Toscano
Leslie Townsend
Amaya Travis
Rafael Uribe
Kaylee Van Hara
Preston Vang
David Vargas
Yajhaira Vargas
Fernando Vargas
Salvador Vega
Brianna Vela
Andres Ventura
Connor Vertz
Pang-Yia Vick-Xiong
Yumari Viesca-Kraft
Hugo Villalobos
Joseph Villalobos
Nicolas    Walker
Yukinojo Walz
David Ward
Karrah Wells
LaSadiez West
Zackery Whittaker
Cameren Wick
Chalena Williams
Shelby Williams
Candice Wilmington
Ariel Wilson
Brandon Wilson
Kayla Woida
Karissa Yamat
Roberto Yanez Huerta
Adam Yang
Meg Yang
Juan Zuniga
Celeste Zuniga
3.5-3.89 GPA
Ethan Abanero
Asmaa Abdel-Fattah
Lizbeth Aguilar
Andrew Aguilar-Herrera
Charlotte Aguirre
Asad Akhter
Raisha Albino
Kendra Allbee
Giovanni Altamirano
Tracy Alvarado
Robert Ameneiro
Roberto Anchondo
Alisson Anguiano Salas
Dakshdeep Arora
Janet Arriaga Avila
Seania Avery
Sergio Ayala
B'Jorhn Bailey
Ricardo Banda-Hernandez
Ami Batton
Kristina Becerra
Jayla Behnke
Rasheed Bello
Michael Bencs
Jesse Benitez
Alex Benitez
Lamon Berry
Kamil Bharvani
Kristen Birmingham
Kelly Birmingham
Elvira Bolanos-Bautista
Carter Borkhuis
Jared Bradford
Brian Britto Palacios
Nicholas Brown
Armanda Bueno
Jabel Cabanas
Rachel Calderon
Marissa Callaway
Alyssa Carlino
Benjamin Carroll
Monica Cartagena
Mariana Casarez
Neleana Cervantes
Brianna Chairez Deleon
Dorian Chambers
Destiny Cobbs
Courtney Cobbs
Tyler Coleman
Samuel Coleman
Alejandro Contreras
Gabriel Cruz
Vanessa Cruz
Jacqueline Cruz
Marianne Cuevas
Khari Davis
Christopher Davis
Emily Dawt Iang
Richard Diaz
Marisol Diaz Flores
Isabel Dizon
Kailee Dunker
Jonathan Dwyer
Carly Edwards
Crystal Egbo
Christopher Estrada
Ashley Falduto
Daniel Fish
Kyrie Flora
Hailey Foldy
Timara Frink
Ethan Garcia
Kaela Garcia
Kaylie Garcia
Angelina Garcia
Matthew Gierl
Dana Gloria
Laijay Glover
Alexis Gomez
Bianca Gonzalez
Jonathan Gonzalez
Vernita Grier
Faith Griffith
Jacqueline Guadarrama
Mia Guyton
Ali Haider
Hadii Hamdan
Kyeol Han
Christopher Hannah
Kayla Harbour
Myles Harper
Angelique Harper
Jodi Hayes
Chris Hayes
Tina Hayes
William Hendrick
Yesenia Hernandez
Cecilia Hernandez
Abigail Hernandez
Aryela Hernandez
Sarahi Hernandez
Liliana Hernandez Berrum
Kayla Hortelano
Moe Hosokawa
Ian Huddleston
Alyssa Hunter
Taylor James
Sherena Jones
Amar Joseph
Risa Kaneko
Hasaan Khan
Temur Khusanboev
Anna Klawinski
Riley Klein
Riitta Kulinski
Alexandra Lara
Jennifer Lavine
Frida Lazcano
Younghoon Lee
Richard Liederbach
Natalie Lightsey
Teizan Logarta
Victor Lopez Salazar
Thomasina Lovejoy
Jacqueline Luna
Ana Maldonado
Isaac Mares
Nicolas Marinez
Jazlyn Maristela
Cristian Marquez
Dawson Marshall
Adrianna Martinez
Sylvia Martinez
Karina Martinez
Carolina Martinez
Sophia Martinez
Thomas Marzette
Kearra McNeal
Ashlyn McQuitty
Vincent Melendez
Ricardo Mendoza
Samuel Mendoza
Savannah Merchan
Mikayla Merriweather
Ben Mickelson
Tyler Miltimore
Barwaqo Mohamed
Muhammad Aqileusoff Mohd Roslan
Marilyn Monroy
Herlinda Morales Gregorio
Jenna Mudge
Abed Mustafa
Jenice Ngiraked
Anna Nikolich
Julian Nunez
Sharifah Bibi Nur Muhamad
Denisse Ochoa
Marin Ovitt
Joheny Pabon
Josiah Palmer
Francesca Pantoja
Mackenzie Parchment
Catherine Paredes
Mira Pavlovic
Jesus Perez
Carly Peterson
Lilly Phan
Heaven Pippins
Nattakrit Pitaksak
Marissa Puebla
Matteo Quintero
Angel Rades
Ma. Mira Ramirez
Maya Ramirez
Snigdha Reddy
Cruz Renteria
Daniel Rivas
Tyler Rivera
Mateo Rivera-Guizar
Naomi Rivera-Zuganelis
Adrianna Rodriguez
Andrea Rodriguez
Rudy Rodriguez
Neysha Rodriguez
Emily Roznik
Crystal Ruvalcaba
Raul Salazar
Alexandria Sams
Jaira Sanchez
Reyna Sanchez
Rachel Sanchez
Osvaldo Sanchez-Arellano
Alfredo Sandoval-Luis
Jocelyn Santos
Francesco Schiro
Brent Semrad
Nevada Severin
Molly Shannon
Margret Sienkiewicz
Katherine Anne Sim
Aliyah Simmons
Jacob Singsank
Nathan Smith
Shawana Smith
Alanna Smith
Rohen Smith
Mackenzie Smythe
Moses Solis
Maria Sosa
Gerson Soto
Brett Stark
Jennifer Staton
Nicholas Stewart
Desiree Stills
Stephanie Strange
Kaitlyn Suarez
Alexis Talbert
Bryan Torres
Emily Treu
Joseph Trujillo
Brandon Ugalde
Angela Vang
Katie Varela
Siara Vazquez
Chase Vazquez
Gary Vega
Jacqueline Velasco
Samantha Venegas
Brianna Verdiguel
Tiffany Villalobos
Kanzella Wells-Obua
Crystal Wenzel
Aracely Wickert
Alleigha Williams
Sara Wilson
Grace Winkle
Jonathan Winslow
Indigo Zackery
Alexis Zimmerman
Alyssa Zukowski
3.9-4.0 GPA
Valentina Aceto
Fahad Aziz
Yessica Banda-Hernandez
Rebecca Benjamin
Blake Beyer
Grace Brussat
Niko Burton
Nour Chaer
Jessica Cheng
Proxson Cheriyan
Onorelio Contreras
Sara Darkhalil
Emma Del Real
Theresa Dimler
Elizabeth Dubinsky
Isaac Fullmer
Jose Garcia
Adam Ghouse
Ala'a Hammad
Gracie Harmann
Meoshi Hicks
Fatemeh Imani
D'Marion Jackson
Yincheng Jin
Janet Jurado
Srisupraja Kandrakota
Reeja Kurian
Astrid Levesque
Lizbeth Manzanera
Christopher Mata
Andrea Mercado
Ilse Merlin Tiburcio
Malika Mian
Aymara Morales
Pa Zong Moua
Stephanie Narciso Avelino
Bertha Nodal
Tanya Nuno
Dylan Oberbroeckling
Ria Patel
Jada Peters
David Pincombe
Jaime Ramos
Vanessa Reynoso
Elishai Riley
Samuel Rodriguez
Monique Rogers
Madhura Sathyanarayanan
Grace Scalzo
Samantha Schade
Trever Schneider
Noelle Sporer
Carol Sze
Taylor Thomas
Elizabeth Truckenbrod
Shawna Vermilyer
Tyler Villalobos
Ethan Viramontes
Lydia Weaver
Emily Weime
Miraje Woods
Sandy Yang
Brianna Zamudio
Diego Zamudio
Elise Zevitz
Mentoring Program Awards
This year OMSA's Always Reaching Upward (ARU) Mentoring Program and Student Services Services TRIO have chosen to recognize the following individuals for their contributions and outstanding leadership in their program.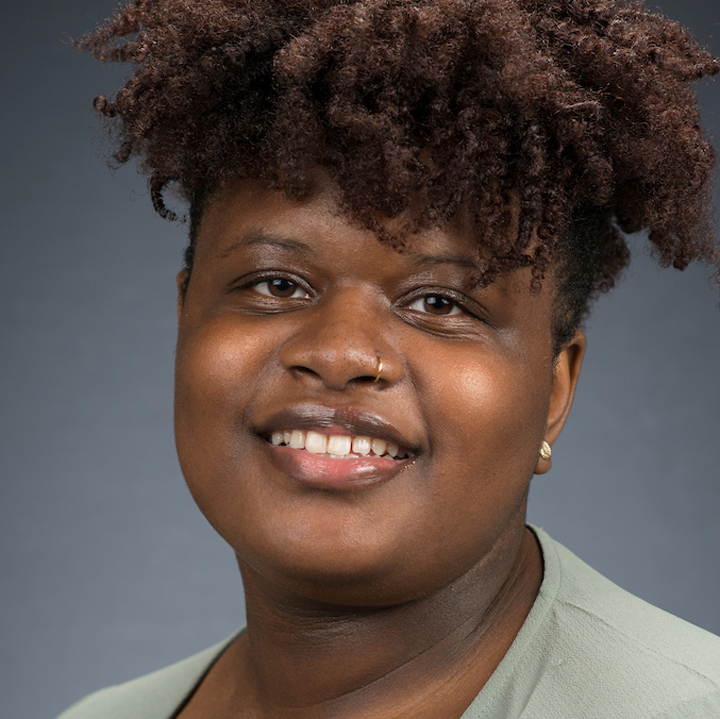 Always Reaching Upward (ARU) Mentoring Program
Mentor of the Year 
Chalena Williams | Senior | Theater Arts
Always Reaching Upward (ARU) Mentors provide academic and sociocultural success of incoming college students. Experienced college students (mentors) are paired with incoming students (mentees) to provide a connection with UW-Parkside and its resources throughout the academic year. Mentors help their mentees establish goals based on their individual needs and areas of interest in academics, campus life, employment opportunities, community engagement, etc.
 
Nominators mentioned the following about this award winner:
"Chalena has been so reliable and persistent as an ARU Mentor. She's been a part of the program for the last two years. Despite the COVID-19 pandemic, she has continued to connect with new and transfer students. She leads with a quiet determination, using her talents and care to propel her forward."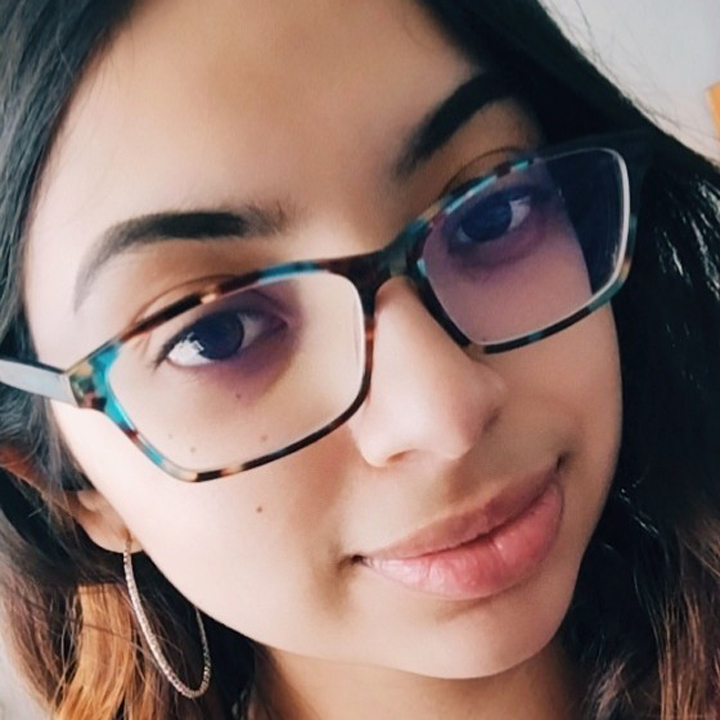 Always Reaching Upward (ARU) Mentoring Program
Mentee of the Year 
Elvira Bolanos-Bautista | Freshman | Business
The Always Reaching Upward (ARU) Mentee of the Year award is granted to a mentee that has gone above and beyond as a learner and as a leader. This recognition is awarded to an individual who challenges themselves and others and has shown leadership potential and grit. The award is given to someone who takes the initiative, is present, uses their communication skills, and contributes to mission of ARU and OMSA.
 
Nominators mentioned the following about this award winner:
"I'm nominating Elvira because she is always on top with communication with me. She's successfully met her goals this year and joined many different organizations, like Latinos Unidos and YES. Even with that, she is still able to keep up with her school work."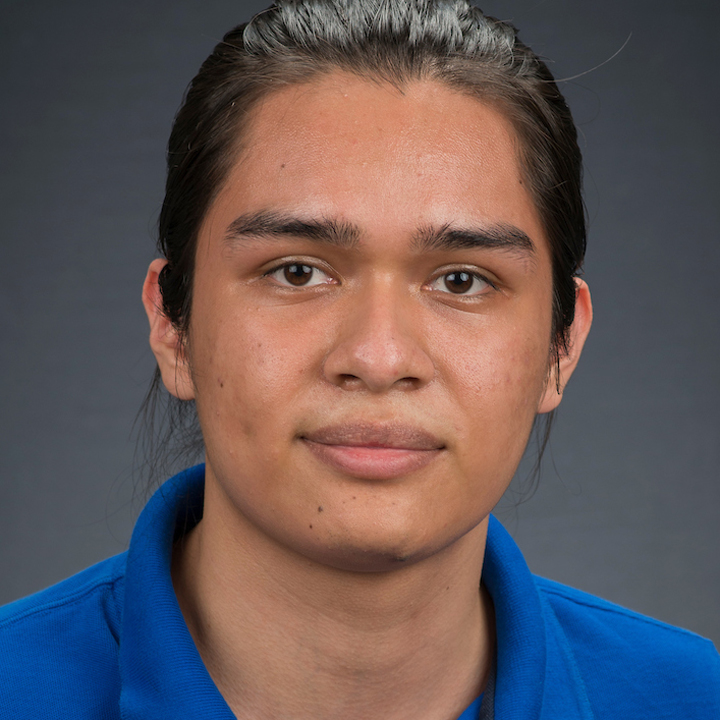 Student Support Services TRIO
Peer Coach of the Year 
Fernando Vargas | Sophomore | Computer Science
Student Support Services (SSS TRIO) peer coaches provide support and guidance to first-year SSS TRIO participants. The peer coaches' work follows a developmental framework based on the first-year students' strengths and targeted areas for growth. Peer coaches help first-year students with learning strategies, study skills, career development, campus involvement, and community engagement. 
 
Nominators mentioned the following about this award winner:
"Fernando is always willing to take initiative to help with special projects and with helping other students. He is professional, pleasant, and always has a smile. Fernando is very dependable and consistent with his communication to his students. He does all this while maintaining high academic standards in his enrolled classes. In addition to his fantastic art skills, and ability to win at every board game, Fernando truly is a good person at heart and takes the extra steps to reach out to his peers and lend a helping hand."
Congratulations to our Graduating Seniors
Asmaa Abdel-Fattah
Sam Abughazaleh
Gabriela Acosta
Nikayla Adams
Madhav Agarwal
Franchesca Agnew
Esmeralda Aguilar
Jocelyn Aguirre
Charlotte Aguirre
Trinitee Ajazhane
Adeoluwa Akinniyi
Sager Alarifi
Raisha Albino
Nebil Alchaar
Grace Allen
Jasmine Allen
Samantha Altamirano
Julian Alverio
Albara Amro
Alisson Anguiano Salas
Janet Arriaga Avila
Joseph Arroyo
Anna Arroyo
Carlos Arteaga
Alexander Auraha
Seania Avery
Job Ayala
Adrian Ayala
Ricardo Banda-Hernandez
Shaun Barredo
Theresa Barreto
Alexis Basaldua
Raven Bauer
Michael Bencs
Michelle Benitez
Christian Bereni
Manuel Bernal
Lamon Berry
Kelly Birmingham
Kristen Birmingham
Chelsea Bivens
Noah Bloom
Tameka Bogguess
Natalie Botello Anguiano
Mulunda Bowa
Joneice Bradford
Brian Britto Palacios
Catherine Brooks
Michelle Buban Ibanez
Arianna Bunville
Michael Burian
Miles Cabell
Victor Cabezas
Rachel Calderon
Marquis Callaway
Robert Callewaert
Adilene Camacho
Marcedes Campbell
Will Campbell
Julissa Cantu
Edward Cardinale
Shatasha Carter
Joseph Castle
Andres Castrejon
Ivonne Cedeno
Sean-Salvatore Cerchiara
Mireya Cervantes
Adrian Cervantes
Dorian Chambers
Sue Chavez
Raul Chavez-Gutierrez
Mikayla Chon
Alexis Chones
Alec Coleman
Tyler Coleman
Samuel Coleman
Dora Contreras
Onorelio Contreras
Annette Copado
Raymond Cordova
Bryan Cornejo
Keysury Corro-Trujillo
Quinterious Croft
Ashley Cruz
Jacqueline Cruz
Brandy Daniels
Jordan Danowski
Avianna Davis
Tavyonia Davis
Emily Dawt Iang
Ally Diaby
Marisol    Diaz Flores
Donnielle Dickerson
Yashodhara Dikshit
Kailee Dunker
Tempest Earl
JaMarie Edwards
Crystal Egbo
Elijah Elrod
Cristian Erazo-Orellana
Victor Escobedo
Victoria Espinoza
Bronson Esteves
Oscar Estrada
Ramar Evans
Makala Farmer
Monica Fegans
Samantha Feiler
Sharon Fleming
Faith Flores
Alix Fogarty
Hailey Foldy
Nicole Ford
Nicole Fredericks
Timara Frink
Elayna Funk
Destiny Gallardo
Jessica Garcia
Gabriel Garcia
Caesar Garcia
Jose Garcia
Serdar Gayybov
Justin Georgeson
Matthew Gierl
Jose Giles
Myron Gill
Johniece Gilliam
Omodolapo Giwa-Daramola
Dana Gloria
Laijay Glover
Alexis Gomez
Alexus Gomez
Mario Gomez Manriquez
Jaileen Gonzalez
Rodsean Graham
Maraiah Griffin
Brandon Gsell
Danielle Gulliford
Samantha Gutierrez
Daniel Guzman
Brijhan Hackney
Ali Haider
Lydia Haller
David Hamilton
Miach'la Hamilton
Kyeol Han
Christopher Hannah
Alexandra Harrah
Dominque Harrell
Malik Harris
Nate Harris
Delilah Harris
Nathaniel Harris
Malik Harris
Diamond Harris
Jodi Hayes
Christopher Hayes
Brenton Heckel
Nathan Hensley
Karen Hernandez
Alexandria Hernandez-Villarreal
Braiyan Herrera
Dalacey Hood
Hannah Hopkins
Kayla Hortelano
Crystalle Hughes
Alexis Hunter
Sonia Ibarra
Kali Jackson
Ben Jacob
Taylor James
Bianca Jarrett
Carolina Jimenez
Yincheng Jin
Vandi Johnson
Miranda Johnson
Manuel Jones
Sanad Joseph
Michael Juandiego
Victoria Juarbe Kaufman
Navpreet Kaur
Amrinder Kaur
Sumesh Kesavamoorthy Vijayalakshmi
Christopher Kilb
Samuel Kim
Kanaja King
Riley Klein
Bryan Klingbeil
April Koski
Riitta Kulinski
Layla Lawler
Thi Le
Abdullah Lee
Younghoon Lee
Tranace Leonard
Mingfang Li
Leniese Liddell
Richard Liederbach
Bianca Limon-Menjivar
Teizan Logarta
Agustin Lopez
Victor Lopez Salazar
Lizzette Lorenzo
Thomasina Lovejoy
Vivian Lozano Garcia
Jessica Madrid
Kamaria Maiola
Lillianna Malave
Elicipri Maldonado
Tanya Maldonado
Ana Maldonado
Nicolas Marinez
Alexander Martinez
Karina Martinez

Samantha Martinez

Olivia Martinez

Isabella Martinez

Onergis Martinez

Sophia Martinez

Sylvia Martinez

Christian Matson-Alvirez

Kayla McNeal

Vincent Melendez

Ricardo Mendoza

Ilse Merlin Tiburcio

Shamoon Mian

Haroon Mian

Na'ysha Milkie

Yoshimi Millan

Aniyah Miller

Kurt Mlachnik

Barwaqo Mohamed

Mohamed Mohamud

Fernanda Moncayo

Marilyn Monroy

Alfredo Monroy Lopez

Cristina Montano

Areli Montelongo

Brittany Moore

Leiana Moragne

Alba Luz Morales

Herlinda Morales Gregorio

Julian Moralez

Carlos Moreno

Brandon Moreno

Bayan Mubarak

Zaid Muneam

Jose Murillo

Mahdi Museitef

Regne-Anisha Nash

Jazmine Neal

Kyle Newman

Jenice Ngiraked

Tran Nguyen-Xiong

Karen Nhol

Symone Nicks

Bertha Nodal

Jessica Noel

Gregory Noel

Claude Nshimiye

Cynthia Nunez

Ana Nunez-Gouff

Ximena Ocampo

Natalie Ocampo

Jesse Ocampo

Jonathan Ocasio

Jonathan Ochoa

Denisse Ochoa

Rendai Okada

Taymon O'Neal

Julyannie Orellano

Maria Orozco Gamez

Christopher Ortega Saucedo

Moriah Orth

Dominique Paczkowski

Raelea Palacios

Jesse Pallo

Lilianna Pankonin

Catherine Paredes

Emily Park

Gregory Pate

Christian Payne

Marissa Perales

Nayit Perez

Bryanna Perez

Jesus Perez

Alana Perez-Valliere

Jada Peters

Tyra Peters

Heaven Pippins

Nattakrit Pitaksak

Povi Plank

Isaiah Polk

Arnold Jason Prado

Jessica Pringle

Alexandria Rainey

Smruthie Ramesh

Maria Mira Ramirez

Samantha Ramos

Aysia-Christine Reese

Luz Regalado

Cruz Renteria

Raudel Resendez

Jazmine Retana

Aida Reyes

Eveianna Reyes

Absolon Reyes-Cordova

Jade Reynolds

Estreya Ricchio

Perla Rivera

Roman Roberto
Alyssa Roberts
Dakota Roberts
Adam Rodriguez
Andrea Rodriguez
Joshua Rodriguez
Jorge Rodriguez
Edwin Rodriguez Sanchez
Trisha Roehling
Bryant Romero
Harpreet Rooprai
Oliver Rosado
Sidney Ross
Erica Rouse
Daisy Ruiz
Brandon Ruiz
Noah Runyard
Betsy Saenz
Taskin Saiyed
Elvin Sam
Gustavo Sanchez
Azucena Sanchez
Jaira Sanchez
Iridian Sanchez Sifuentes
Terrence Sanders
Gabriana Sandoval
Arielle Santos
Jocelyn Santos
Grace Scalzo
Francesco Schiro
Maribel Schlitz
Amy Schweitzer
Mary Scott
Laura Scott
Carl Sechrist
Ashlyn Sepanski
Ariana Severo
Molly Shannon
Astha Sharma
Jasper Sheedlo
Eugene Shulski
Simardeep Singh
Ishmeet Singh
Vipul Singh
Alanna Smith
Tiffany Smith
Shavonna Smith
Alexus Smith
Victor Solano
Alex Solis
Ajeney Soni
Adela Sosa
Kailyn Standiford
Adrienne Stiger
Desiree Stills
Brianna Stritchko
Kaitlyn Suarez
Jaylynai Sunderman
Destinee Swift
Janet Taychert
Bassil Taylor
Latoya Terhune
Kaeleb Thomas
Tsering Thonkar
Laura Torres
Emilio Toscano
Blanca Tovar
Anthony Triana
Tia Triplett
Joseph Trujillo
Gabrielle Tucker
Rafael Uribe
Noemi Valdivia
Mereesa Angelique Valera
David Vargas
Pierre Vasquez
Alexis Vaughn
Brianna Vela
Andres Ventura
Brianna Verdiguel
Pang-Yia Vick-Xiong
Viel Vitto Viola
Ethan Viramontes
Autumn Vitacco
Fatima Wakefield
Mosa Walker
Korriana Walls
Marisa Weimer
Kanzella Wells-Obua
Crystal Wenzel
Aracely Wickert
Shelby Williams
Kelsie Williams
Essence Williams
Chalena Williams
Grace Winkle
Diamond Woods
Kaila Wright
Antwan Wright
Alexa Wright
Karissa Yamat
Roberto Yanez Huerta
Meg Yang
Maitrue Yang
Carolan Yonash
Elise Zevitz
Christian Zuluaga
Juan Zuniga
#ParksideTCB Messages of Congratulations and Support
Add your message on Instagram using #ParksideTCB.