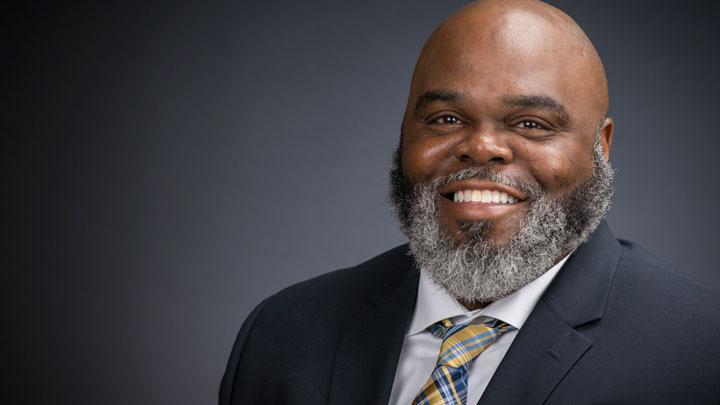 Damian Evans
Assistant Dean of Students and Director of the Office of Multicultural Student Affairs
The Office of Multicultural Student Affairs (OMSA), Student Support Services (SSS, TRIO) and the Office of Equity, Diversity, and Inclusion welcome you to the 33rd Annual Taking Care of Business Celebration. The spirit of the annual Taking Care of Business Celebration is to celebrate multicultural students and their academic achievement and contributions to the University of Wisconsin-Parkside.   
We appreciate your being nimble and making the necessary adjustments to maintain your commitment as students, leaders, and graduates. This year continues to be challenging considering COVID-19, the verdicts of the cases of both George Floyd and Breonna Taylor, the ongoing assaults against Asian Americans, as well as the political uprising and violence happening internationally. These are unique times during your academic journey and lived experiences.  We are having this celebration virtually due to the COVID-19 pandemic. However, your ability to adjust and participate in this virtual celebration through these difficult times is applauded. 
Again, I welcome you to the 33rd annual Taking Care of Business Celebration and I request that you join me in thanking my colleagues, listed below for their commitment, dedication, and hard work in effort to provide a quality virtual celebration.
Leadership and Involvement Awards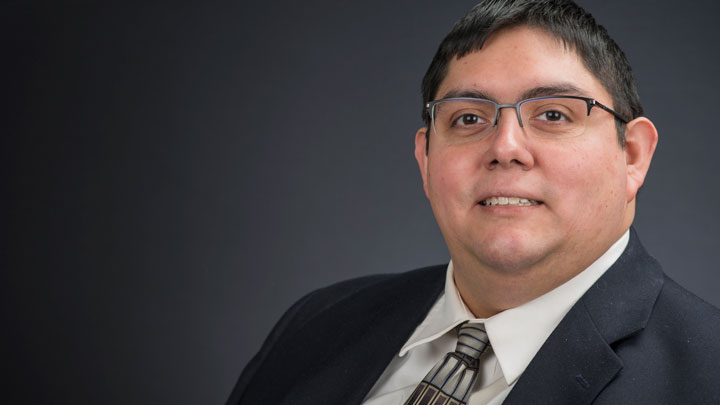 Luis Benevoglienti 
Assistant Director  |  Office of Multicultural Student Affairs 
Congratulations! Thank you for your leadership throughout this past year. As student leaders, your involvement contributes to the campus climate and fosters opportunities for students to connect to the Parkside community. In these unprecedented times, student organizations and student services alike have operated mostly through online avenues. We commend you on your resilience in ensuring the legacy of campus student organizations. By engaging in your interests and passions through high impact practices, you are developing leadership skills and investing in your future. Again, Congratulations and thank you for your leadership.
Black Student Union
Crystal Egbo
President
Aniyah Miller
Vice President
Kristen Birmingham
Secretary
Kelly Birmingham
Treasurer
Jada Peters
Social Media Manager
Latinos Unidos
Alisson Anguiano Salas
President
Esmeralda Aguilar
Vice President
Alfredo Monroy
Secretary
Victor Escobedo
Member at Large
LULAC
Yoger Aguilar
Past-Immediate President
Jaileen Gonzalez
President
Danny BautistaVice
President
Ivan Garcia
Treasurer
Aaliyah Escamilla
Secretary
Brandon Ruiz
Parliamentarian
Office of Multicultural Student Affairs
Adam Ghouse
ARU Success Coach

Caroline Greene
ARU Success Coach

Cahliah Harris
ARU Success Coach

Keydi Osorio
ARU Success Coach

Raelea Palacios
ARU Success Coach

Sadie Vanderwall
ARU Success Coach

Preston Vang
ARU Success Coach

Chalena Williams
ARU Success Coach

Crystal Egbo
MOSAIC Educator

Esmeralda Aguilar
MOSAIC Educator

Zing Nun Dim
MOSAIC Educator

Molinna Bui
MOSAIC Educator

Yoger Aguilar
Peer Advisor

Zing Nun Dim
Peer Advisor

Jada Peters
Peer Advisor
Residence Life
Kristen Birmingham
Resident Advisor

Keontre McDade
Resident Advisor

Preston Vang
Resident Advisor

Mohamed Mohamud
Resident Advisor

Kelly Birmingham
Resident Advisor

Khari Davis
Resident Advisor

Alexus Smith
Resident Advisor

Bryant Romero
Resident Advisor
Student Government
Annette Copado
President
Alisson Anguiano-Salas
Speaker
Alyx Pedraza
Secretary
Crystal Egbo
Senator
Edwin Colon Jr.
Senator
Jonathan Ochoa
Senator
Esmeralda Aguilar
Senator
Cahliah Harris
Senator
Jada Peters
Senator
William Basurto
Senator
Molinna Bui
Senator
Christian Bereni
Senator
Student Health & Counseling Center
Molinna Bui
Peer Health Educators

Marisol Diaz Flores
Peer Health Educators

Ariana Hernandez
Peer Health Educators

Jonathan Ochoa
Peer Health Educators
Student Support Services
Sharifah Bibi Nur Muhamad 
Emerging Leader

Fernando Vargas 
Emerging Leader

Joheny Pabon
Emerging Leader

Noah Becker
Emerging Leader

Moses Solis 
Emerging Leader

Amanda Ahles
Emerging Leader

Alisson  Anguiano Salas
Peer Coaches

Tekeyia  Bell
Peer Coaches

Chelsea  Bivens
Peer Coaches

Taylor  Hallam
Peer Coaches

Barwaqo  Mohamed
Peer Coaches

Raaid Museitif
Peer Coaches

Yarelie Ocampo
Peer Coaches

Jorge Peralta
Peer Coaches

Iker Soto
Peer Coaches

Maria Torres
Peer Coaches

La'Sadiez West
Peer Coaches
Newman Civic Fellows Award
The Newman Civic Fellowship recognizes and supports community-committed students who are changemakers and public problem-solvers at Campus Compact member institutions. Fellows are nominated by their president or chancellor on the basis of their potential for public leadership. The yearlong program, named for Campus Compact founder Frank Newman, includes virtual learning opportunities and networking as part of a national network of engaged student leaders and an optional in-person convening.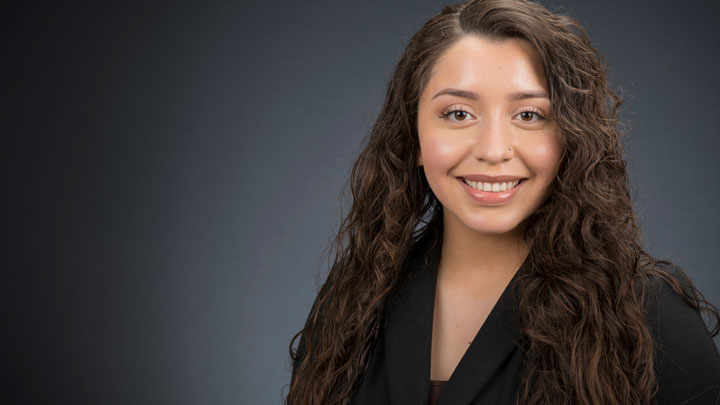 Alisson Anguiano Salas '21
UW-Parkside junior Alisson Anguiano Salas has been named one of the 2021-2022 Newman Civic fellows.
Salas joins 289 other students from 39 states, Washington D.C., and Mexico selected for the fellowships by Campus Compact, a Boston-based non-profit organization working to advance the public purposes of higher education.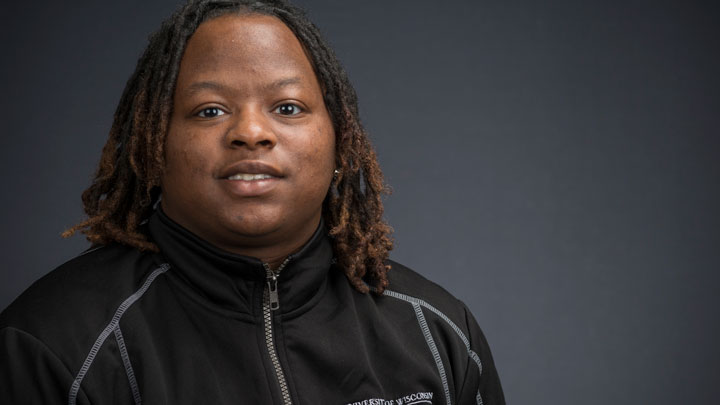 Tavyonia Davis, a psychology and sociology major at the University of Wisconsin-Parkside and resident of Milwaukee, Wisconsin, has been named a Newman Civic Fellow by Campus Compact, a Boston-based nonprofit organization working to advance the public purposes of higher education. Campus Compact recently announced the names of the students who make up the organization's 2020 cohort of Newman Civic Fellows.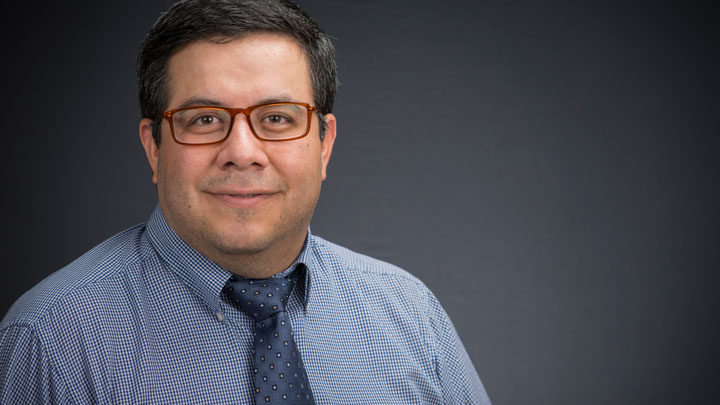 Alfredo Sandoval-Flores
Senior Advisor
Congratulations to all students who have earned a Grade Point Average (GPA) of a 3.0 or higher! It brings me joy to recognize all of you for the time, effort, and dedication you have shown to your studies. A 3.0 and above GPA doesn't just happen, it is the result of sacrifice, commitment, and intentional struggles. Balancing all the demands on your time and setting your academics as a priority is not an easy feat to accomplish. Earning a 3.0 or higher GPA is recognition that you have spent time investing into yourself, building your skills as a learner, and your future as a professional in your career. Cheers to you and to those who have supported you in this success!  
3.0-3.49 GPA
Ethan Abanero
Abdelghan iAbdelghani
Sam Abughazaleh
Christian Adam
Madhav Agarwal
Sarah Aggrey
Esmeralda Aguilar
Jocelyn Aguirre
Amanda Ahles
Ramisa Ahmed
Joseph Alberth
Maha Alchaar
Gianni Aleman
Carina Alers
Estefania Alonso
Alma Alonzo-Sandoval
Giovanni Altamirano
Daisy Amador Maldonado
Robert Ameneiro
Albara Amro
Philip Amundson
Valerie Arizola
Jimena Arroyo
Anna Arroyo
Carlos Arteaga
Alexander Auraha
Seania Avery
Maricela Avila
Job Ayala
Adama Bah
Jamal Barrett
Katelyne Bashore
William Basurto
Daniel Beas
Kristina Becerra
Noah Becker
Hailey Beem
Alexis Benitez
Jagvir Bhattal
Kade Bissen
Amariya Black
MaryAnn Blickle
Ryan Bognar
Ashley Bolibrzuch
Natalie Botello Anguiano
Keith Brandt
Catherine Brooks
Katina Brown
Danielle Brown
Dasia Brown
Miles Cabell
Victor Cabezas
Marquis Callaway
Adilene Camacho
Marcedes Campbell
Julissa Cantu
Bridget Carbajal-Ramirez
Angela Carranza
Chloe Carrillo
Jeffery Carroll
Monica Cartagena
Isabel Casares
Joseph Castle
Andres Castrejon
Sean-Salvatore Cerchiara
Mireya Cervantes
Adrian Cervantes
Dorian Chambers
Raul Chavez-Gutierrez
Veronica Chiapete
Mikayla Chon
Ashlee Clarke
Edward Clay
Samuel Coleman
Tyler Coleman
Mason Colvin
Dora Contreras
Raymond Cordova
Cristian Coronado
Darius Cottingham
Mateo Cotto
Destiny Crespo
Ashley Cruz
Anahi Cruz
Brenda Cruz-Terrones
Marianne Cuevas
Kyle Dalton
Jordan Danowski
Avianna Davis
Devon Davis
Daniella Davison
Fabian De Alba
Marvalena De Baere
Taylor DeBello
Madison Dewolf

Ally Diaby
Zing Dim
Kurrin Dorey
Alissa Duensing
Torry Early
Elena Eckblad
Crystal Egbo
Alexis Erickson
Karla Escobedo
Bronson Esteves
Nicholas Estrada
Evangelina Evangelista
Ramar Evans
Makala Farmer
Monica Fegans
Cindy Findley
Sharon Fleming
Faith Flores
Nicole Fredericks
Tyler Fritsch
Destiny Gallardo
Ellen Galvez Robinson
Ivan Garcia
Janette Garduno
Aahlaysia Gentry
Myron Gill
Dana Gloria
Angelina Gonzales
Daniel Gonzalez
Raylene Gonzalez
Nicholas Good
Valerie Gorospe
Anasia Greer
Faith Griffith
Anoush Grigorian
Hannah Gross
Abraham Gudino
Tatiana Guillen-Erazo
Seryna Gula
Joseph Gustin
Isabella Guyer
Mia Guyton
Ali Haider
Miach'la Hamilton
David Hamilton
Kyeol Han
Angelique Harper
David Harrell
Cahliah Harris
Delilah Harris
Cory Hauser
Christopher Hayes
Amya Henley
Nathan Hensley
Kaiya Henson
Mai Ker Her
Ariana Hernandez
Karen Hernandez
Montana Hernandez
Alexandria Hernandez-Villarreal
Rosa Maria Herrera
Jordyn Herte
Fantasheah Highshaw
Hannah Hopkins
Starlyn Howard
Adrianna Huarota
Lizbeth Huerta
Maigann Hulsman
Sonia Ibarra
Naima Isse
Isabella Jackson
Ben Jacob
Mya James
Carolina Jimenez
Rayanna Johnson
Vandi Johnson
Joseph Johnson
Denise Johnson
Sanad Joseph
Victoria Juarbe Kaufman
Deepinder Kaur
Navneet Kaur
Amrinder Kaur
Omanpreet Kaur
Navpreet Kaur
Ravleen Kaur
Quincy Kayle
Kayla Kemp
Sumesh Kesavamoorthy Vijayalakshmi
Shaista Khan
Christopher Kilb
Samuel Kim
Bryan Klingbeil
Timon Knight
Jakob Koskinen
Riitta Kulinski
Samuel Lail
Fernando Lara

Evan Lartey
Jennifer Lavine
Layla Lawler
Thi Le
Abdullah Lee
Mayra Leyva
Tawk Lian
Alexander Llanas
Elliana Lopez
Vivian Lozano Garcia
Dacia Luckett
Jessica Madrid
Elicipri Maldonado
Deanna Maldonado
Maria Mandli-Velazquez
Jesus Manso Carrasquillo
Samantha Maravilla
Skye Marquez
Belen Marquez
Gabryela Marquez
Brittany Marshall
Alexander Martinez
Hanna Martinez
Olivia Martinez
Samantha Martinez
Natalie Martinez-Guzman
Jessica Marting
Juan Mata
Christian Matson-Alvirez
Maleah McKnight
Kearra McNeal
Kayla McNeal
Eduardo Menchaca Luevano
Mariah Mendez
Judith Mendez
Mark Noel Mendoza
Ricardo Mendoza
Lucius Mentor
Luis Mercadillo
Adrian Mercado
Rachel Merrell
Monterious Metcalfe
Haroon Mian
Yoshimi Millan
Aniyah Miller
Shietiecha Mitchell
Ashley Mogensen
Mohamed Mohamud
Joseph Mokry
Melanie Monaco
Fernanda Moncayo
Areli Montelongo
Brittany Moore
Israel Mora-Romero
Mayra Moreno-Correa
Emma Mraz
Jenna Mudge
Zaid Muneam
Muhammad Musa
Abedalrhman Mustafa
Kya Neibaur
Kyle Newman
Anh Nguyen
Citlalli Nicolas
Jessica Noel
Claude Nshimiye
Ana Nunez Gouff
Briseyda Ocampo
Jesse Ocampo
Natalie Ocampo
Jonathan Ochoa
Solomon Oraegbu
Julyannie Orellano
Maria Orozco Gamez
Alex Ortiz
Keydi Osorio
Joheny Pabon
Raelea Palacios
Jesse Pallo
Collin Palmer
Francesca Pantoja
Catherine Paredes
Tamia Parker
Gregory Pate
Bindi Patel
Bhavesh Patel
Mira Pavlovic
Jorge Peralta
Craig Pereira
Nathan Perez
Melani Perez
Povi Plank
Isaiah Polk
Joshua Powell
Arnold Jason Prado
Jordan Prica
Jesse Provost

Yadira Ramirez
Marcela Ramirez Bustos
Aysia-Christine Reese
Deyaniris Reyes
Estreya Ricchio
Isabelle Rivera
Perla Rivera
Mateo Rivera-Guizar
Kamille Roberson
Allen Rocha
Neysha Rodriguez
Lauren Rodriguez
Jacob Rodriguez
Francisco Rodriguez
Paulo Rodriguez
Edwin Rodriguez Sanchez
Samantha Rohloff
Teodoro Rojas-Bragg
Oliver Rosado
Ashli Rose
Brandon Ruiz
Noah Runyard
Kenton Russell
Brandon Saldivar
Joanna Sanchez
Madison Sanchez
Ruben Sanchez-Saldana
Terrence Sanders
Gabriela Sandoval
Leslie Santana
Jocelyn Santos
Francesco Schiro
Corrina Selbera
Brent Semrad
Amelia Serrano
Molly Shannon
Astha Sharma
Mazin Sherid
Oscar Sifuentes
Iyana Simmons
Deja Simpson
Ishmeet Singh
Simardeep Singh
Vipul Singh
Sean Smith
Christopher Smith
Alanna Smith
Shawana Smith
Kaitlyn Sodke
Moses Solis
Ajeney Soni
Jazmin Sosa
Craig St. Amant
Kailyn Standiford
Carissa Stauersbol
Dariana Stewart
Brianna Stritchko
Destinee Swift
Lee Szmanda
Leslie Tafoya-Tapia
Zaydi Tejada
Latoya Terhune
Nakiya Thompson
Sierra Thompson
Tsering Thonkar
Bryan Torres
Emilio Toscano
Issac Uribe
Rafael Uribe
Cristina Vacaru
Manuel Valenzuela
Mereesa Angelique Valera
Kaylee Van Hara
Kyle VanderVere
Preston Vang
Magaly Vaquera
Salvador Vega
Alexander Verschueren
Pang-Yia Vick-Xiong
Jorge Viera
Joseph Villalobos
Jerome Wallace
Marjorie Wallenhorst
Monet Washington
LaSadiez West
Steve Wiertel Bogan
Kaylia Williams
Chalena Williams
Shelby Williams
Brandon Wilson
Kayla Woida
Kayla Wong
Xiyuan Wu
Roberto Yanez Huerta
Meg Yang
Maitrue Yang
Makiya Young
Rielly Zapata
Alyssa Zukowski
Celeste Zuniga
3.5-3.89 GPA
Asmaa Abdel-Fattah
Charlotte Aguirre
Banelly Aguirre
Asad Akhter
Adeoluwa Akinniyi
Nikko Alba
Raisha Albino
Zuleyka Albiter
Zaynab Alchaar
Jasmine Allen
Isabella Allen
Mustafa Ameen
Alisson Anguiano Salas
Fernanda Arizola
Dakshdeep Arora
Janet Arriaga Avila
Julia Atkins
Adrian Ayala
Jennifer Bahena
Anna Baker
Ricardo Banda-Hernandez
Yessica Banda-Hernandez
Adam Barningham
Danny Bautista
Jayla Behnke
Kamil Bharvani
Kelly Birmingham
Kristen Birmingham
Chelsea Bivens
Anthony Bookout
Benjamin Briselden
Brian Britto Palacios
Patrick Brown
Janay Brown
Nicholas Brown
Ashley Byles
Liam Nate Caniedo
Christy Cao
Alyssa Carlino
Cynthia Catalan
Nour Chaer
Brianna Chairez Deleon
Iaisha Clark-Frier
Destiny Cobbs
Korin Conner
Alejandro Contreras
Annette Copado
Jacqueline Cruz
Khari Davis
Emily Dawt Iang
Rosalinda Deleon
Francis DeLeon Camacho
Uriel Desantiago
Marisol Diaz Flores
Isabel Dizon
Kailee Dunker

Tyanne Earnest-Linton
Esmeralda Escobedo
Victoria Espinoza
Oscar Estrada
Christopher Estrada
Daniel Fajardo
Ashley Falduto
Samantha Feiler
Emmalee Finn
Hailey Foldy
Nicole Ford
Timara Frink
Elayna Funk
Caesar Garcia
Jose Garcia
Kaela Garcia
Yessica Garcia
Kaylie Garcia
Angelina Garcia
Jose Garcia
Serdar Gayybov
Crystal Gerou
Matthew Gierl
Laijay Glover
Alexus Gomez
Alexis Gomez
Mario Gomez Manriquez
Maria Gonzales
Bianca Gonzalez
Jonathan Gonzalez
Jaqueline Gonzalez
Rodsean Graham
Caroline Greene
Brandon Gsell
Danielle Gulliford
Diana Guzman
Hadii Hamdan
Alejandro Hamelin
Jacksun Hamilton
King Hang
Kalyn Harewood
Mason Harper
Myles Harper
Alexandra Harrah
Jodi Hayes
William Hendrick
Aryela Hernandez
Braiyan Herrera
Moe Hosokawa
Ian Huddleston
Alana Hughes
Alyssa Hunter
Taylor James
Bianca Jarrett
Miranda Johnson
Alexis Kessler
Riley Klein
Crystal Knott
Fiona Koshy

April Koski
Aryana Kovach
Tyson LaFond
Younghoon Lee
Ming Fang Li
Richard Liederbach
Teizan Logarta
Vanesa Lopez
Victor Lopez Salazar
Lizzette Lorenzo
Thomasina Lovejoy
Jacqueline Luna
Dylan Mahant
Satyam Malik
Isaac Mares
Karina Martinez
Sylvia Martinez
Minnie Martinez
Ivan Martinez
Carolina Martinez
Onergis Martinez
Sophia Martinez
Jessica Martinez-Cruz
Thomas Marzette
Natalie Massie
Ashlyn McQuitty
Vincent Melendez
Samuel Mendoza
Andrea Mercado
Mikayla Merriweather
Shamoon Mian
Benjamin Mickelson
Na'ysha Milkie
Kurt Mlachnik
Marilyn Monroy
Cristina Montano
Ivan Morales
Herlinda Morales Gregorio
Joshua Motta
Mohammed Muneam
Abdurrahman Musa
Rebekah Nalker
Regne-Anisha Nash
Jenice Ngiraked
Karen Nhol
Cynthia Nunez
Dylan Oberbroeckling
Ximena Ocampo
Reyna Ocampo
Denisse Ochoa
Josiah Palmer
Damar Palomares
Lilianna Pankonin
Emily Park
Abigail Patricio
Alyx Pedraza
Suleimy Perez
Naomi Peters
Nattakrit Pitaksak

Jessica Pringle
Matteo Quintero
Alexandria Rainey
Ma. Mira Ramirez
Samantha Ramirez
Julius Ranoa
Cruz Renteria
Lloyd Reynolds
Kiersten Reynoso
Crystal Reynoso
Daniel Rivas
Tyler Rivera
Jonathon Rocha
Robert Rock
Joshua Rodriguez
Andrea Rodriguez
Lorenzo Rodriquez
Trisha Roehling
Bryant Romero
Scarlet Romero
Carissa Rosales
Tristan Rouse
Raul Salazar
Alexandria Sams
Brailee Sanchez
Jaira Sanchez
Rachel Sanchez
Osvaldo Sanchez-Arellano
Alfredo Sandoval-Luis
Laura Scott
Reginald Scott
Margret Sienkiewicz
Ismael Sifuentes Villa
Katherine Anne Sim
Nathan Smith
Alex Solis
Jennifer Staton
Desiree Stills
Stephanie Strange
Kaitlyn Suarez
Shifa Sultan
Khaleb Titus
Randall Toombs
Mikella Townsend
Melissa Vara
Katie Varela
Fernando Vargas
Chase Vazquez
Gary Vega
Samantha Venegas
Deja Walker
David Ward
Kanzella Wells-Obua
Stephanie Williams
Candice Wilmington
Grace Winkle
Pamela Yabuku
Ivan Zarate
Maya Zenner
Adriana Zimmerman
Alexis Zimmerman
3.9-4.0 GPA
Ada Bazemore
Johnathan Bedolla
Rebecca Benjamin
Grace Brussat
Molinna Bui
Aina Cabrero Sinol
Rachel Calderon
Marissa Callaway
Jessica Cheng
Proxson Cheriyan
Ian Choi
Onorelio Contreras
Jhon Davila Pena
Emma Del Real
Richard Diaz
Theresa Dimler

Elizabeth Dubinsky
Lauren Espinosa
Mya Figueroa
Alix Fogarty
Yvette Gamboa
Ethan Garcia
Kassandra Garza
Colin Gayle
Adam Ghouse
Chandu Goli
Boluwatife Hamzat
Christopher Hannah
Gracie Harmann
Sarahi Hernandez
Rafael Hernandez
Meoshi Hicks
Yincheng Jin
Amar Joseph

Janet Jurado
Sahar Kherani
Muhammad Khokhar
Anna Langton
Geeon Leo
Dawson Marshall
Adrianna Martinez
Christopher Mata
Courtney McFeters
Malika Mian
Jasmine Morris
Bertha Nodal
Sharifah Bibi Nur Muhamad
Ria Patel
Bryanna Perez
Jesus Perez
Jada Peters
Gabriella Pfeiffer

Heaven Pippins
Cecilia Quevedo
Maya Ramirez
Eveianna Reyes
Brandon Rivera
Jorge Rodriguez
Monique Rogers
Jaime Ruiz
Noelle Sporer
Carol Sze
Janet Taychert
Laura Torres
Joseph Trujillo
Jacqueline Velasco
Andres Ventura
Ethan Viramontes
Miraje Woods
Mentor Program Awards
This year OMSA's Always Reaching Upward (ARU) Mentoring Program and Student Services Services (SSS) TRIO have chosen to recognize the following individuals for their contributions and outstanding leadership in their program. 
Always Reaching Upward (ARU) Mentor Program - Success Coach of the Year 
Always Reaching Upward (ARU) Success Coaches provide academic and sociocultural success of incoming college students. Experienced college students (Success Coaches) are paired with incoming students (Protégés) to provide a connection with UW-Parkside and its resources throughout the academic year. Success Coaches help their protégés establish goals based on their individual needs and areas of interest in academics, campus life, employment opportunities, community engagement, etc.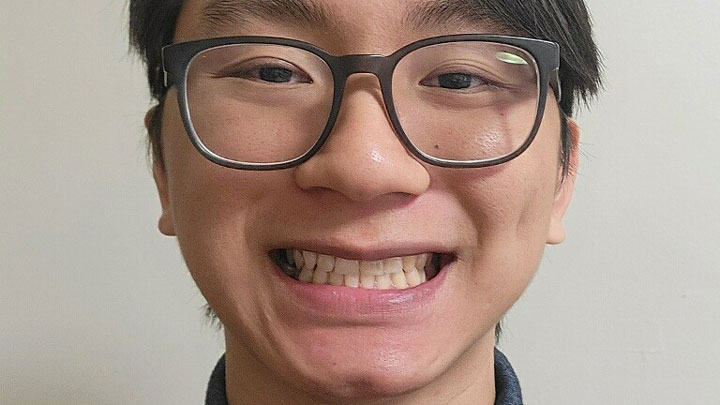 Preston Vang | Junior | Computer Science 
Nominators mentioned the following about this award winner: 
Preston has continuously been engaged with his protégés (mentees). He is energetic and present in our staff meetings and events. He is reliable and always willing to help out. He really leads with his heart and wants others to get the most out of their experiences here at Parkside! 
Always Reaching Upward (ARU) Mentor Program - Protégé of the Year 
 
The Always Reaching Upward (ARU) Protégé of the Year award is granted to a protégé (mentee) that has gone above and beyond as a learner and as a leader. This recognition is awarded to an individual who challenges themselves and others and has shown leadership potential and grit. The award is given to someone who takes the initiative, is present, uses their communication skills, and contributes to mission of ARU and OMSA.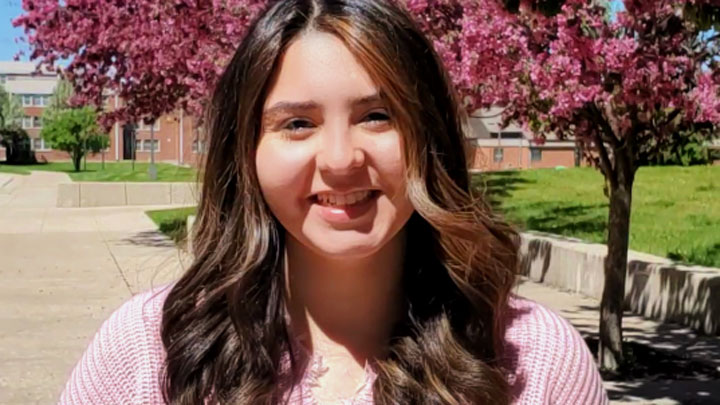 Erica Velasquez | Sophomore | Music 
Nominators mentioned the following about this award winner: 
Erica is a brave and smart woman. She inspires others and even empowered her own mentor! She regularly stays connected, despite COVID-19 challenges. She has a powerful personal story and has been able to overcome obstacles. She still finds a way to move forward.  
Student Support Services TRIO Peer Coach of the Year 
Student Support Services (SSS TRIO) peer coaches provide support and guidance to first-year SSS TRIO participants. The peer coaches' work follows a developmental framework based on the first-year students' strengths and targeted areas for growth. Peer coaches help first-year students with learning strategies, study skills, career development, campus involvement, and community engagement.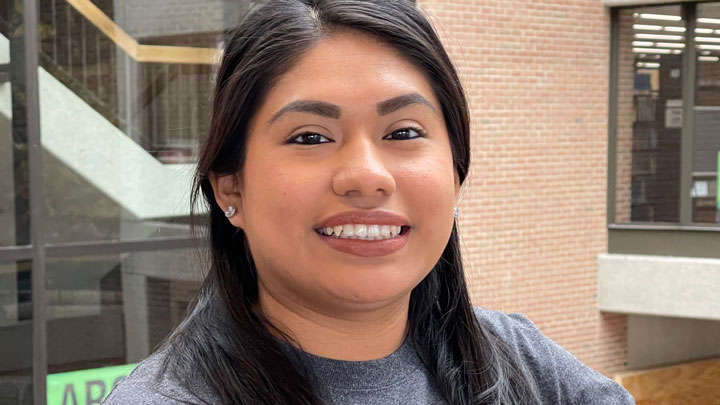 Maria Torres | Senior| Business Management  
Nominators mentioned the following about this award winner: 
Maria Torres is adaptable and resilient. She is quick to take initiative and skilled at assessing needs and resolving unexpected situations.  She is self-motivated, highly organized, and goal driven. She is a true role model to her peers. Maria Torres is #ParksideAmazing! 
Student Support Services (SSS TRIO) Emerging Leader of the Year 
Emerging Leaders of the Year emulate the principles they studied in their first-year seminar course on how to become a learner (Sanders, 2018).  They take responsibility for their learning and demonstrate this quality through good attendance, hard work, and engagement in class.  As a learner, they seek out opportunities and challenging situations such as stepping out of their comfort zone to try a new experience, learn a new skill, or take on a leadership role.  As a learner, they ask for help when they need it, and look for opportunities to be successful.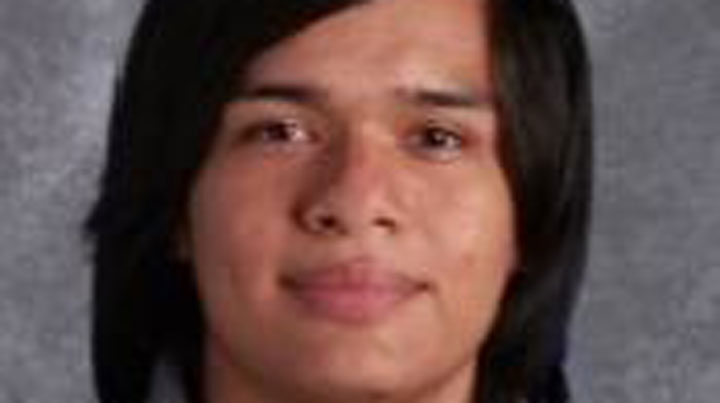 Fernando Vargas | First Year | Computer Science 
Nominators mentioned the following about this award winner: 
Fernando has demonstrated outstanding leadership skills.  He has an excellent attendance record in his first-year seminar classes including the career exploration and planning class. He is actively engaged in the classes.  He comes to class well prepared.  He takes responsibility for his learning, and he participates in class.  Fernando's ePortfolio work in the career class is comprehensive, well documented, and his work shows the evolution of well-developed reflection skills. Fernando secured an internship with the Boys and Girls Club of Milwaukee for the summer, because he looked for opportunities like this to further his career goals. Fernando is a great role model for others.  We are proud to recognize Fernando as the SSS Emerging Leader of the Year. 
Congratulations to our Graduating Seniors
Nemah Abdel-Fattah
Abdelghani Abdelghani
Sarah Aggrey
Simon Aguero
Yoger Aguilar
Nikko Alba
Raisha Albino
Keanna Allen
Mohammad Alsafran
Daisy Amador Maldonado
Joel Ambriz Ponce
Philip Amundson
Christian Dale Aniog
Fredrick Apeh
Maricela Avila
Anthony Balles
Paige Banks
Eric Barajas
Adam Barningham
Jamal Barrett
William Basurto
Danny Bautista
Daniel Beas
Hailey Beem
Kathleen Blaisdell
Jason Boothe
Amelia Brewer
Benjamin Briselden
Eric Brown
Danielle Brown
Dasia Brown
Katina Brown
Aina Cabrero Sinol
Christy Cao
Edward Cardinale
Angela Carranza
Jeffery Carroll
Tatiana Castaneda
Maria Castillo Venegas
Jaipreet Chana
Isaac Chavez
Nitin Cherian
Veronica Chiapete
Ender Chuc
Tyler Coffey
Kayla Collier
Cristian Coronado
Destiny Crespo
Jennifer Cruz
Kyle Dalton
Aisha Davis
Rosalinda Deleon
Francis DeLeon Camacho
Gerson Diaz
Zing Nun Dim
Trinidad Dominguez
Kurrin Dorey
Alissa Duensing
Ibrahim Durrani
Enrique Erazo
Aaliyah Escamilla
Nicholas Estrada

Danie lFajardo
Sumaiya Fatima
Lara Ferrari
Mya Figueroa
Jennifer Figueroa-Acosta
Cindy Findley
Emmalee Finn
Lainey Fort
Riley Franklin
Ellen Galvez Robinson
Yvette Gamboa
Gabriel Garcia
Jorge Garcia
Ivan Garcia
Jose Garcia
Yessica Garcia
Edwin Garnica
Joyce Garriga
Kassandra Garza
Adam Ghouse
Chandu Goli
Jennifer Gonzalez
Raylene Gonzalez
Caroline Greene
Maraiah Griffin
Hannah Gross
Selena Guerrero
Tatiana Guillen-Erazo
Seryna Gula
Cesar Gutierrez
Leslie Guzman
King Hang
Deon Hardy
Mark Hargrove
Nia Harrell
Jeri Harris
Cahliah Harris
Faiyaz Hasan
Ali Hassan
Cory Hauser
Daniel Hawkins
Maria Hernandez
Ariana Hernandez
Jennifer Hinojosa
Victor Huarota
Kassandra Hunt
Stevee Hutchins
Mark Ibarra
Joseph Johnson
Markiz Johnson
Jamya Jones
Kayelynn Jonescue
Marissa Joyce
Navneet Kaur
Quincy Kayle
Kayla Kemp
Shaista Khan
Muhammad Khokhar
Phuc Khuong
Eric Koski
Evan Lartey
Linwood Lee
Autumn Legaspi

 

Tranace Leonard
Mayra Leyva
Tawk Lian
Wendy Licona
Alexander Llanas
Liana Lopez
Ivan Lopez
Elliana Lopez
Satyam Malik
Jesus Manso Carrasquillo
Samantha Maravilla
Emily Marquez
Ivan Martinez
Minnie Martinez
Ashlea McCarty
Keontre McDade
Courtney McFeters
Kaila Mclaurin
Kajal Mehta
Marissa Menchaca
Eduardo Menchaca Luevano
Judith Mendez
Mariah Mendez
Andrew Mendoza
Mark Noel Mendoza
Lucius Mentor
Rachel Merrell
Melissa Mestre
Monterious Metcalfe
Elizabeth Metz
Vanessa Ming
Georgia Mitchell
Ashley Mogensen
Ali Mohammad
Cid Mondejar
Ivan Morales
Jamie Morelan
Cristian Moreno
Omar Moreno
Joshua Motta
Bayan Mubarak
Muhammad Musa
Ivan Neave
Alexis Nicolas-Gonzalez
Miguel Nuno
Awisi Obua
Maria Orozco Gamez
Ismael Ortiz
Amber Ortiz
Bianca Ospina
Damar Palomares
Farzana Patel
Miraj Patel
Abigail Patricio
Jacqueline Paulsen
Alyx Pedraza
Darvell Peel
Jessica Perez
Naomi Peters
Tyra Peters
Sandra Quello
Damon Quesenberry
Ana Quiroz

 

Miguel Ramirez
Yadira Ramirez
Marcela Ramirez Bustos
Caleb Ramos
Julius Ranoa
Nour Rayyan
Mohammad Raza
Jacqueline Rich
Kamille Roberson
Allen Rocha
Jonathon Rocha
Robert Rock
Andreina Rodriguez
Paulo Rodriguez
Lorenzo Rodriquez
Teodoro Rojas-Bragg
Dilusha Rosa
Francisco Ruiz
Frankie Russell
Brandon Saldivar
Lisandra Saldivar
Alecia Sanchez
Ashley Sanders
Gabriela Sandoval
Benjamin Schuelke
Carl Sechrist
Daisy Serrano
Anthony Shiffra
Ismael Sifuentes Villa
Melissa Silva
Deja Simpson
Dan Slaviero
Shavonna Smith
Shawana Smith
Richard Solis
Michael Sosa
Okiany Soto
Symphony Stevenson
Justin Steward
Lee Szmanda
Joshua Thomsen
Maria Torres
Subhan Umar
Anthony Ureda
Manuel Valenzuela
Mai Vang
Kiearra Vann
Magaly Vaquera
Melissa Vara
Briana Varnell
Alexis Vazquez
Kevin Villaruel
Erika Vroman
Monet Washington
Shania Weaver
Abda Williams
Julia Wilridge
Christiana Wilson
Tracy Witherspoon
Diamond Woods
Antwan Wright
Xiyuan Wu
Dao Xiong
Ixbel Zavala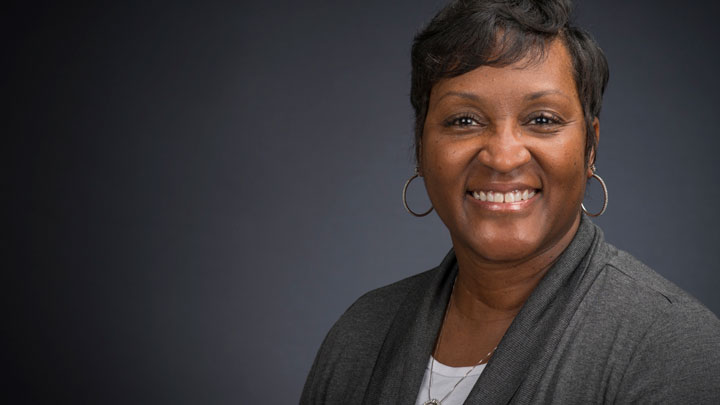 Dr. Sheronda Glass 
Associate Vice Chancellor Human Resources, Equity, Diversity, and Inclusion. 
You did it!  Congratulations on graduating from the University of Wisconsin-Parkside!  
As you enter the next phase of your life, I imagine that many of you are excited about the possibilities and the successes that life has to offer. As you contemplate the possibilities, I want to focus on what it means to be successful. Whenever we hear the word success, we immediately define it in terms of monetary attainment—wealth and status. Although money is a parameter for success, it is not the only parameter. The concept of real success is often not recognized by many, as many would not define success in a way that focuses on others. I would offer that the propensity for success happens within your every day; it is your ability to give. 
Inherently, you have been designed to live for something greater than yourself. Your successes and contribution to this world will be measured by something more meaningful than the size of your bank account or the property you own. How you live your life and how you help others is one of the greatest successes to be achieved. Josh Baker, best-selling author of the More of Less: Finding the Life you Want Under Everything You Own" shares the following about giving: 
The receiver has reached a far greater potential than they could have on their own. 
The world has been bettered and has been given a life-giving model to emulate. 
The giver is remembered fondly and is often publicly (and privately) thanked for their contributions. 
A stranger is more likely to be the recipient of the original receiver "paying it forward." 
And the cycle begins again. 
In closing, you have achieved one of the greatest accomplishments, a higher education degree. However, when choosing how to define success, whether that be specific objects, a job, or social status, don't forget that success is so much more than physical or monetary things that you obtain. Success is a "cycle" of giving. It is an invitation for you to take some desired action to change and improve the world around you. It is one the greatest measures of success. 
---

"The ones who are crazy enough to think they can change the world, are the ones that do." - Anonymous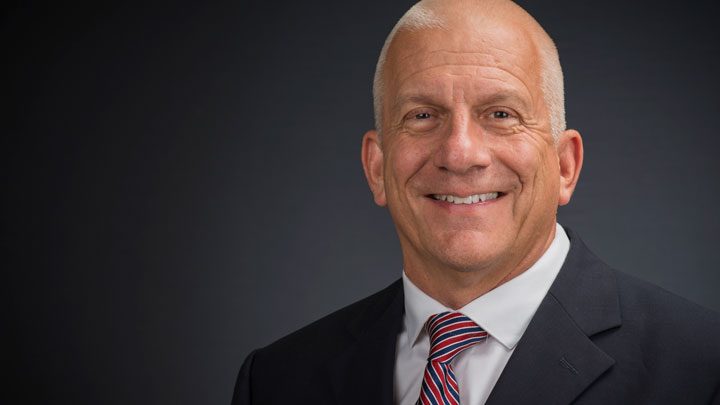 Dr. Chris Zanowski
Director of SSS TRiO Staff
Congratulations graduates. I want to recognize your persistence through to graduation especially in these extraordinary times.  You have invested a great deal in your education, and your investment will have a great return.  College graduates have increased access to more job opportunities, graduate school opportunities, and greater earning potential.  As a college graduate, you're more likely to own your own home and have health insurance.  This is just to name a few of the rewards.   
I know you didn't just do it for yourself.  You did it for your mom and dad, brothers and sisters, significant others, and other special people in your life. You did it for your community, like the neighbor boy who watched you go off to college, because you instilled in him a belief that he could someday follow in your footsteps.   
Keep going!  As you pivot to new jobs and while you're on your way to new adventures, especially take time to invest in your communities as graduates.  Pick an issue area to work on…there are many, healthcare, climate change, voting rights, and access and opportunity to education. Use your education, your talents, and the skills that you developed in college to work for equity and justice in an issue area of your choice. Be an engaged citizen.  In the words of Dr. Martin Luther King, "Now is the time to make real the promises of democracy."i 
I can imagine you coming back to Parkside in the near future. I hope you all come back, and know that each one of you is always welcome.  Maybe, you choose to give back to your community as a graduate by returning to campus to mentor a student or serve on an alumni panel.   
You can imagine, on that day, you are walking through the halls, only this time it's as it was before.  The halls are full of students and there is a buzz of noise and activity, and in this time, you can clearly see people's faces. Do you remember?  
This time it's easy to recognize the people, the friends that you made, the students, the faculty, and the staff - people who make a difference in the lives of others.  People come up to welcome you.  They shake your hand. You look around and take in the scene, and you recognize it.  Contrary to these extraordinary times, it's like old times, and everything is like it was again.  Thinking back, you know it was difficult, and there was great hardship, but you made it.
#ParksideTCB Messages of Congratulations and Support
Add your message on Instagram using #ParksideTCB.