Native American Heritage Month
Native American Heritage Month honors the culture, traditions, arts, and history of the Native American community. Join us this month as we learn from educators and celebrate the rich culture of the Native American community. Stay connected to us on Facebook and Instagram to know about upcoming events!
Native American Heritage Month Library Collection
The Library, in collaboration with the Office of Multicultural Student Affairs (OMSA) is pleased to present a curated library display featuring works featuring Native voices for Native American Heritage Month. Items include fiction and non-fiction books, graphic novels, DVDs, and CDs. These items are available for checkout with a Ranger Card or photo ID. Suggestions for purchase are also welcome.

Celebrate NAHM Bridge Table
NOV 2  |  11:30 AM-1 PM  |  THE BRIDGE
Stop by the Native American Heritage Month Bridge Tale to learn about the events happening during the month of November to celebrate, honor, and educate campus on Native culture.
Sponsors  |  OMSA
UW-Whitewater's Native American Lecture Series: How Covid effected the Native Community (Virtual)
NOV 3  |  3:30-4:30 PM  |  VIRTUAL ON INSTAGRAM
Hear from Carol Schumacher of the Navajo Nation about the devastating effects of Covid-19 on the Indigenous community. Carol Schumacher will speak about the large disparity in health care services in native communities and how the pandemic exacerbated those circumstances.
Sponsors  |  Native American Cultural Awareness Association at UW-Whitewater
*This Event will be streamed live through UW-Whitewater's Native American Cultural Awareness Association Instagram page.
Exploring Indigenous Roots
NOV 9  |  12-1 PM  |  MOLN L111
Learn about the historical roots of Indigenous, Black, and Brown folks. Dr. Hether Kind-Keppel will explore the intersection of each ethnicity and its effects on our cultures today.
Sponsors  |  OMSA, Latinos Unidos
About the speaker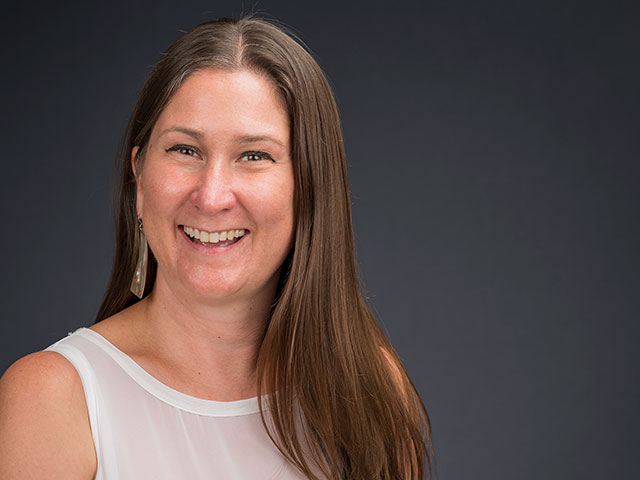 Dr. Heather Kind-Keppel is the Executive Director of Diversity and Inclusion and Deputy Title IX Officer at Rosalind Franklin University of Medicine and Science. In her role at RFUMS, Kind-Keppel is engaged in the development of training and education initiatives for students, faculty, and staff while supporting the Assistant Director of Inclusion Programs. Kind-Keppel also has a faculty appointment in the Chicago Medical School and is an Associate Instructor at UW-Parkside where she has taught courses in Ethnic Studies, Sociology, Anthropology, Political Science, and Communication. Kind-Keppel has always been passionate about actively advocating for, the creation of, and sustaining inclusive environments in higher education both in and outside of the classroom through her diversity, equity, and inclusion work. Her research and scholarship has focused on the experience of Natives in higher education and how institutions can more effectively create spaces that are Indigenous versus the continued use of education as a way to perpetuate assimilation. Kind-Keppel has also advocated throughout her career for the narratives of Natives to be infused into both curriculum and social justice initiatives. Kind-Keppel has a Doctorate in Education, Master of Science in Counseling, a Master of Education in Educational Leadership and Policy Analysis, a Bachelor of Arts in History.  

Native Wellness & Nutrition
NOV 14  |  12-1 PM  |  THE DEN
Hear from specialists on Native Health and Wellness about the value of natural resources within the Native community. Speakers will share essentials to living healthily and lead an interactive activity to creating your own natural health resource.
Sponsors  |  OMSA

Storytelling: A Way of Knowing
NOV 17  |  12:30-1:30 PM  |  LIBRARY, BOOK & BREW
Learn about the importance of storytelling within the Native Community. Participate in a beading activity, listen in on a traditional Native story, and learn why storytelling is a key component of passing down legacy.
Sponsors  |  OMSA, UW-Parkside Library

MOSAIC Workshop: True Meaning of Thanksgiving
NOV 21  |  12 PM  |  MOLN L111
Participate in an engaging discussion on the holistic history of  Thanksgiving. Within the U.S. education, the history of Thanksgiving has predominately focused on a positive relationship between Native Nations and Pilgrims. The MOSAIC educators will add a more authentic narrative to the holiday's roots.
Sponsors  |  OMSA
Native American Heritage Month Sponsors