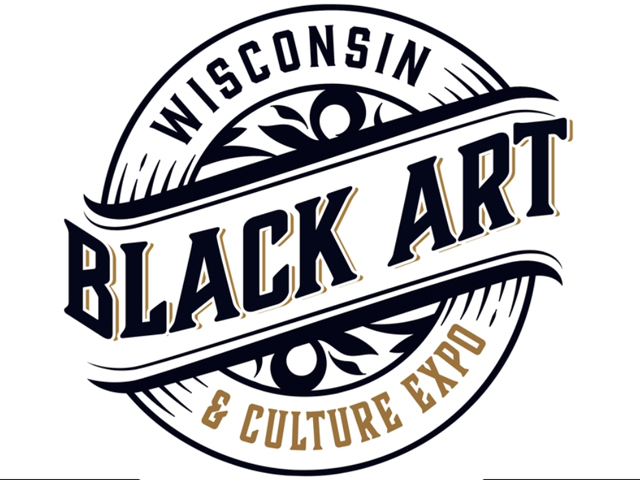 Wisconsin Black Art & Culture Expo 2022
FEB 5 - MAR 26  |  Every week on Friday, Saturday until March 31, 2022.
1422 Washington Avenue, Mahogany Gallery, WI  |  12-10 PM
The University of Wisconsin-Parkside will commemorate Black History Month in February with the debut of the first annual Wisconsin Black Art & Culture Expo in partnership with Mahogany Gallery, 142 Washington Ave., Racine. 
The wisconsin black art & culture expo is a two month long series of events and activities celebrating black creatives and their contributions to the culture. A celebration of not only wisconsin based black artists and creatives but black artists and creatives in the midwest and across the united states.
Black History Month Library Collection
The Library, in collaboration with the Office of Multicultural Student Affairs (OMSA) is pleased to present a curated book collection from notable African American authors including fiction and non-fiction books, graphic novels, DVDs, and CDs. These items are available for checkout with a Ranger Card or photo ID. Suggestions for purchase are also welcome. 
Black History Month Kick Off
FEB 2 | 5-7 PM | THE DEN
Celebrate Black History Month with a Kick-Off event. Enjoy authentic cuisine while listening to Parkside alum and artists perform culturally relevant pieces. 
About the Speakers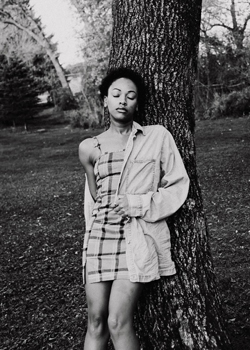 Lewy V, also known as LaShel Newkirk, is a mezzo-soprano vocalist with a music degree from the University of Wisconsin Parkside. Lewy has been a vocalist most of her life and throughout her college career, participating in most of the vocal ensembles UW Parkside had to offer. She also participated in Parkside's annual Martin Luther King celebration her last 5 years of undergrad as a vocalist and co-writer. Lewy has directed choirs in Beloit/Janesville at the House of God church and in Racine at First United Methodist church, and has directed and taught University Chorale and Voices of Parkside in previous concerts. She is also a songwriter and has performed throughout the southeastern WI area with various groups/bands and plans to continue growing her solo career and hopes to have her own band someday.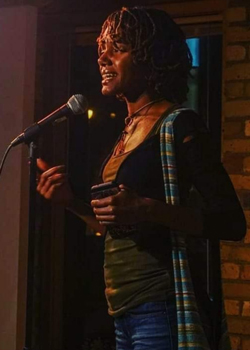 Adwoa Asentu, also known as Britney Woods, is a Racine WI native. She is an artist, poet and educator who uses the written word, spoken word and visual art to plant seeds of liberation and empowerment. She has presented original poetry at a number of venues including the American Multicultural Student Leadership Conference, BONK of Racine, WI, Lake County Black Lives Matter Banquet and Poetry Unplugged of Milwaukee, WI. She also independently runs her own business, Asentu Art, which focuses on making art accessible and affordable for underrepresented communities. You can view her work at www.asentuartworld.com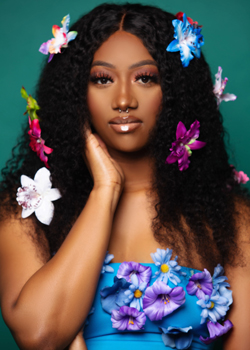 Ranay Shakara is a vocalist from Milwaukee, WI. She first began singing in the church choir when was a child and has been singing ever since. Ranay received her bachelor's of arts degree in Music from the university of Wisconsin-Parkside in Kenosha, Wisconsin and her master's of arts in music education at Vandercook college of music in Chicago, Illinois. Ranay is professionally trained in classical, jazz, new-soul, folk music and a plethora of other genres. Ranay is currently teaching Music at Dr. Benjamin Carson Academy of science in Milwaukee , WI. 
A Discussion Panel: Making Money, Building Your Career as a Black Artist, Challenges & Success 
FEB 3 | 4-5 PM | THE MAIN STAGE or VIRTUAL
Black artist discussion panel, moderated by longtime Milwaukee based artist and educator Mutope Johnson , featuring guest panelists Rosy Petri, Vavi Solomon and Scott Terry. Hear from experts and practicing artists on their experience successfully navigating the art profession. This panel is in collaboration with the College of Arts and Humanities and The Wisconsin Black Art & Culture Expo 2022 (WBACE22). 
Meet the Panelist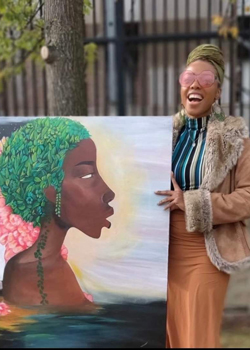 Vavi Solomon, artist name Va Sol
"As an artist, I have held a high emotional bond with my work. Inspirations such as; Salvador Dali, Hebru Brantley, and loish have all played a part in my stride. I enjoy Mediums such as fine art, hand drawn and digital illustration, as well as abstract painting. Bridging these styles and mediums has allowed my expressions to become a unique form of its own."  
In 2009, as a graphic design major at Watkins College of art, design, and film Va Sol began creating cover art for musicians, leading into mixed media work including photography and video.  
In 2013, Her first solo show launched in Waukegan, IL. It was described as a raw expression of self study and healing through creative arts. Va Sol displayed a variety of mediums, from canvas paintings to music. This evoked the evolution of a career as not only an artist but a wellness advocate.  
In the midst of custom art designs for clothing, and painting murals-- 2015 to 2021 Va Sol began to study and enter into the tattoo world. With beautiful experiences and meaningful connections made, Va Sol made the commitment to reviving her voice in her canvas work, putting the tattoo experience on hold.  
Currently, Va Sol is focused on a new series of paintings as well as authoring publications focused on mental wellness and raising awareness for single mothers of color. 
---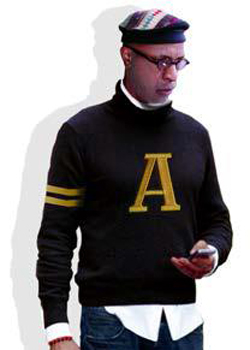 Mutópe J. Johnson 
Mutópe's educational background includes a MFA degree from the University of Wisconsin-Milwaukee, Peck School of the Arts - Department of Art & Design, a BFA degree from the University of Wisconsin-Whitewater – Art & Design Department where he is currently a staff lecturer and the coordinator of inclusive excellence and diversity for the College of Arts and Design Department. 
Milwaukee based visual artist Mutópe j. johnson is a distinguished Imagining America P.A.G.E. Fellow Scholar and a 2014 Dedalus Foundation Award-nominee. Mutópe's professional background and broad experiences have included positions such as Creative Director and Senior Art Director in the Design Communications industry, while concurrently painting for more than 20 years as a visual artist. 
Since 1997 Mutópe's work is best known for themes directly related to African American history and its larger influence on popular culture, emphasizing the painted image in blue pigment that serve as counterpoints to negative depictions of African Americans. To overtly resist the racist tropes waged against African Americans and other people of color. These works exhibit a broad range of context, where art becomes a type of visual code recognized within the African American visual arts vernacular. 
What these works have in common is my fascination with how the indigo blue pigment connects centuries of symbolic meaning. To re-imagine and re-articulate the Black image and restore the type of dignity that strengthen social and political points of view. This is to say that art can become a useful tool to establish points of artistic engagement between artists and community, to further promote a meaningful dialogue between academic institutions, museums and galleries. This also broadens the discourse to re-establish historical perspectives, while providing long-term African American cultural preservation practices. 
Johnson's' art has been collected and commissioned by corporate, private, and museum entities. His works have also been included in exhibitions at the Augusta Savage Art Gallery University of Massachusetts Amherst, Roberta's Art Gallery University of Wisconsin-Whitewater, MSOE's Grohmann Museum, the Overture Center Fine Arts Gallery Madison, WI, the Charles Allis Fine Arts Museum Milwaukee, the 5pts Art Gallery Milwaukee, the Northern Kentucky University Fine Arts Gallery, the Charles A. Wustum Fine Arts Museum Racine, WI, the Dave Project Gallery Milwaukee Art Museum, the Juxtaposition Gallery Minneapolis, MN, the Trout Museum of Art Appleton, WI, the Chicago South Side Community Art Center, the Susan Woodson's Gallery Chicago, Ill, and a long list of others. 
---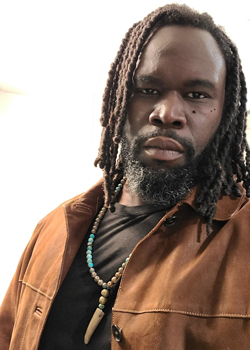 Scott Terry 
Scott Terry is the founder and owner of Mahogany Gallery, contemporary fine art gallery located in Racine, Wisconsin. Mahogany exhibits the work of emerging and established Black visual artists and other indegenious artists of color. Established in 2019, Mahogany is a premiere exhibition space in Southeast Wisconsin and the only Black-owned fine art gallery in the Racine and Kenosha areas. 
His artwork often is more of a narrative about an artistic documentation of Black people and culture in all of its forms. At times critical views of social, political and cultural issues take center stage in his work. Black history and culture is American history, as well as world history and he uses his work to educate, build and explore themes about Black folks as a people. He has more recently been particularly interested in the image of the Black male in society and one will see many images of Black males in his work. In American society, the Black male is often celebrated in entertainment and sports, while simultaneously denigrated in everyday life. History shows these complex narratives at play, and also in current events. His work seeks to change this narrative and uplift the image of the Black man in American society, while simultaneously sparking conversations about the influence of Black men in society. He thinks of the influence his dad, brothers, grandfathers and other Black males had in his life who have had a profound impact on who he am as a man, father, and artist today. 
---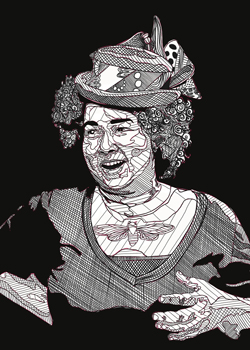 Rosy Petri 
Rosy Petri is a mother, artist, and storyteller from Milwaukee, Wisconsin. In 2021, Petri served as the inaugural Artist in Residence at the bell hooks center at Berea College. In 2020, she was selected as a Mary L Nohl Emerging Artist Fellow and a Mildred L. Harpole Artist of the Year from the City of Milwaukee Arts Board. In 2019, as the 11th Pfister Artist in Residence, Petri created a space to showcase her fabric portraits, record podcast interviews, and celebrate traditions of the African diaspora. Petri was a Milwaukee Artist Resource Network mentee under artist Della Wells. Petri's work can be viewed in several prominent Milwaukee locations, including the Pfister Hotel, Northwestern Mutual's Giving Gallery, African American Chamber of Commerce of Wisconsin and the Milwaukee County Courthouse. Petri's art and fine craft can be found at www.thisisparadisehome.com. 
What is Black Culture? Bridge Table 
FEB 7 | 11 AM-1 PM | THE BRIDGE
This walkup event invites students to express what they believe is the best part of black culture. Stop by the Black Student Union Table on the bridge to share your thoughts on what black culture means to you. 
Guest Speaker: Calvin Brown Jr.
FEB 8 | 9:30-10:30 AM
Virtual on Zoom
Hear from Calvin Brown Jr., executive producer of The Proud Family: Louder and Prouder. His career includes writing and producing for shows like A Different World, Moesha, The Real Husbands of Hollywood starring Kevin Hart and more. Learn from his experience navigating the entertainment industry from a black perspective.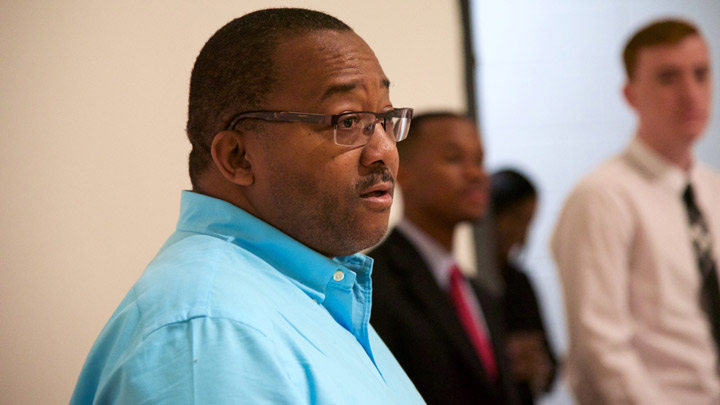 Writer's Workshop with Calvin Brown Jr. 
FEB 8 | 11 AM-12 PM
Virtual on Zoom
Are you interested in film and television? Participate in a writer's workshop with Calvin Brown Jr. Join this workshop to learn practical writing skills from an experienced television writer. 
MOVIE: The One and Only Dick Gregory 
FEB 9 | 6-8:30 PM | THE CINEMA
Join us for a film that chronicles the incredible life of legendary comedian and activist Dick Gregory. His work as a self-described agitator shaped a generation, demanding justice. Participate in a post-film discussion with Dick Gregory's son, Dr. Christian Gregory who will lead an in-depth conversation about his dad's fight for racial equity and justice. 
Meet the Speaker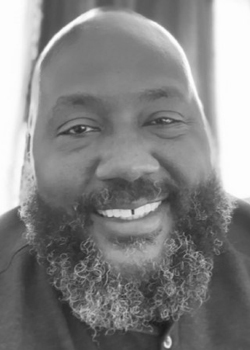 DR. CHRISTIAN C. GREGORY
Dr. Christian Gregory is a founding partner of Tower Hill Entertainment, a division of Dick Gregory Media, Inc. He is the Personal Representative and Executor of the Estate of Dick Gregory. Christian is a film producer, professional narrator, and a published author. The 8th child of Dick and Lillian Gregory, he served as his father's manager and confidante for over twenty years.
The Greg Murphy Trio Live In Concert
FEB 11 | 12 PM | BEDFORD HALL, THE RITA
Free noon concert featuring Chicago native and major contributer to the New York City jazz scene, Greg Murphy, with trio.
MOSAIC Workshop: Hidden Histories 
FEB 14 | 12-1 PM | MOLINARO L111
Participate in this in-depth workshop on the hidden stories of African American history. In this workshop, you will learn about why hidden histories are problematic and what you can do to tell more inclusive stories. 
Black History Month Trivia Tuesday  
FEB 15 | 6-7 PM | WALNUT, THE STUDENT CENTER
Stop by the Black History Month Trivia Night. Answer questions regarding pictures, quotes, and music from Black cinematic films. Trivia winners will receive prizes. Come out, learn something, and have a great time!
Black Business Expo  
FEB 21 | 11 AM-2 PM | THE BRIDGE
Stop by the bridge and support Black owned businesses in the surrounding area. Vendors will sell products varying from skin care items, hoodies, sweets, and more! 

Celebration Shrine Exhibition
Foundation Gallery   |  Feb 8-25, 2022 
Reception  Fri, Feb 25  |  12-2 PM
"Graffiti" Painting 
Thu, Feb  17  |  10:30 am-12 pm
Tue, Feb 22  |  10:30 am-12 pm
Celebrate MLK Day and Black History Month with this installation of community-sourced objects assembled to pay tribute to those who've fought for social justice and those who inspire us to become better versions of ourselves.
The 23rd Annual Martin Luther King Jr. Celebration  
FEB 25 | 12-2 PM | BEDFORD HALL, THE RITA
The 23rd Annual Martin Luther King Jr. Celebration honors the life and legacy of Dr. King. Attend this noon concert to hear from the University Chorale, the Jazz Ensemble, and other artists within the campus community at 12 pm. The celebration continues with a reception starting at 1 pm. 
Visit the 23rd Annual Dr. Martin Luther King Jr. Celebration website!
Essence Ball 
FEB 26 | 5-11:30 PM | BALLROOM, THE STUDENT CENTER
Register for our 4th annual Essence Ball. This formal gathering consists of a keynote speaker, providing dialogue that captures the essence of Black Student Union's mission.
Register here
Tickets are FREE!
Meet the Speakers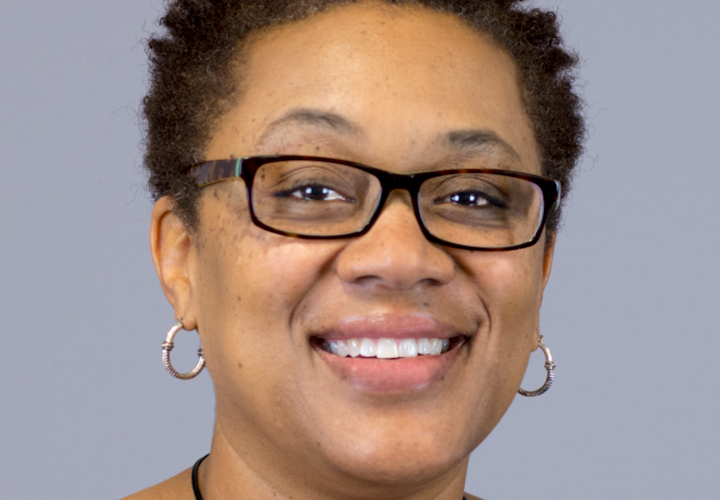 Yolanda Jackson-Lewis was born and raised in Kenosha, Wisconsin. She graduated from Bradford High School and is an alumni of UW-Parkside earning a Bachelor of Arts degree in 1995. After graduating UWP, Yolanda came back joining Dean Barbara Shades EC3 program. An alternative education certification program aimed at getting more males and people of color into elementary classrooms.
 After completing the program, she went on to become a teacher for Kenosha Unified School District and then principal. Yolanda spent the last 18 years as the proud principal of Wilson Elementary School before becoming the districts Coordinator of Diversity & Student/Family Engagement in 2019.  Yolanda has been in education for over 20 years, going on to earn a Master of Science in Educational Leadership from Cardinal Stritch University and is currently working toward a Doctorate in Leadership for the Advancement of Learning and Service. Her current certifications include teacher, principal, director of instruction and administrator. 
Yolanda enjoys being a mom, spending time with family & friends, listening to podcast and volunteering. Volunteering is what lead her to Wilson Elementary School years ago. While a student at UW-Parkside, Yolanda was assigned to Wilson through UWP's Volunteer Center. Every week, she read to a group of first graders. She credits her success to her faith and her family.