Historically, Asian American and Pacific Islander Heritage Month (AAPI) is nationally recognized during the month of May. At UW-Parkside, in light of the academic calendar, we celebrate in April. Additionally, as of 2021, April has been federally recognized as Arab American Heritage Month.  We honor and recognize the history, culture, and achievements of Asians, Pacific Islanders, Desis, Arabs and ALL people with heritage from the Asian continent. The Office of Multicultural Student Affairs and the Asian Heritage Month Planning Committee will continue to be more inclusive to all members of the Asian diaspora. Join us in celebration of Asian Heritage Month and be sure to stay connected through Facebook and Instagram to be in the know of upcoming events! 
Take part in the rebranding of Asian Heritage Month! We need your input to best reflect these communities at UW-Parkside!
Asian Heritage Month Library Collection
The UWP Library in partnership with the Office of Multicultural Student Affairs (OMSA) is excited to celebrate Asian Heritage Month throughout April and present a curated Asian Heritage Month collection. There's a variety of items-non-fiction books, fictional stories, DVDs, and CDs and even manga in the mix! These items are available for checkout with a Ranger Card or photo ID. Suggestions for Library purchase are also welcome.
Contact Anna Lian | lian@uwp.edu for more information.
Parkside Asian Organization (PAO) Weekly Meetings
Check out PAO's weekly meetings, Wednesdays from 12-1pm in Molinaro D132! PAO is an empowering and supportive space for the Asian community and strives to provide exposure and education of Asian cultures for ALL at UW-Parkside through events and programs. Not Asian, not a problem. Everyone is welcome to join PAO, explore Asian cultures, and find a family-like environment!
Asian Heritage Month Kick-Off
APR 6  |  4-6 PM
Student Center Ballroom
 
Kick off Asian Heritage Month with us! Enjoy Asian cuisine while enjoying a cultural performance by the Hmong American Friendship Association Dance Team, and networking with the Parkside Asian community!
About Hmong American Friendship Association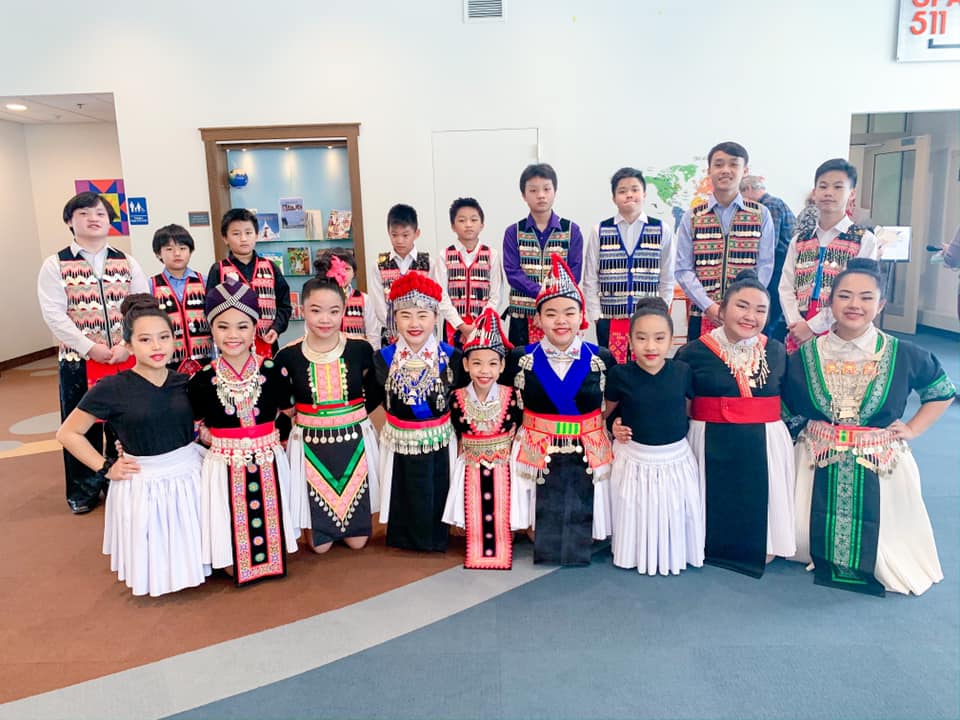 The Hmong American Friendship Association (HAFA) is a non-profit organization dedicated to improving the quality of life for Asian families in the Greater Milwaukee area. Since the early 80's, HAFA has helped immigrants acclimate and become self-sufficient while preserving the richness of their culture. They work in collaboration with other agencies to host programs surrounding youth, job placement, sexual assault advocacy, mental health, food security, AODA, and elder support. 
MOSAIC Bridge Table: Ramadan 
APR 19  |  11AM-1 PM
The Bridge
Join MOSAIC for this walk-up event that invites you to learn about Ramadan, cultural traditions, and considerations to support fellow students and community members who observe the Muslim holiday.
MOVIE: Everything Everywhere All At Once
APR 12  |  Showings at 5 PM & 9 PM
Student Center Cinema
Watch Everything Everywhere All At Once, Academy Award winner for Best Picture, Best Director, Best Actress for Michelle Yeoh, Best Supporting Actor for Ke Huy Quan, Best Supporting Actress for Jamie Lee Curtis, Best Original Screenplay, and Best Film Editing. It follows Evelyn Wang, a Chinese American immigrant who, while being audited by the IRS, must connect with parallel universe versions of herself to prevent a powerful being from destroying the multiverse. Stay after the first showing for a post-film discussion with Parkside Asian Organization! FREE admission and popcorn!
MOSAIC Workshop: Cultural Assimilation
APR 17  |  12M-1 PM
MOLN L111
Attend this workshop and discuss the process of cultural assimilation and the experiences of those who must balance their home/native culture with the host/new culture. The MOSAIC Educators will highlight what it means to feel marginalized and the stereotypes that go alongside cultural assimilation. 
Karaoke Night

APR 27  |  7-9 PM
Student Center, The Den
Join the Parkside Asian Organization, Student Engagement and Connection, and Latinos Unidos to let loose and belt your heart out! Enjoy snacks and light refreshments as well!
PAO Pan Asian Trip
APR 29  |  9 AM
Register for the Pan Asian Trip! Adventure to Chicago with PAO where you'll visit Chinatown, a museum, H-Mart, and maybe even the Bean!  The trip is limited to 40 students and registration is first come, first serve. Contact Li Herr | herr0012@rangers.uwp.edu for more information.