SYMPHONY & COMMUNITY ORCHESTRA
Alvaro Garcia, Director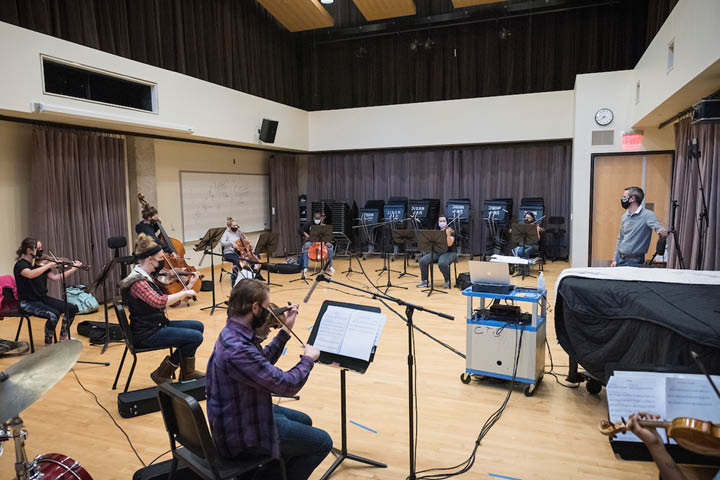 UW-Parkside Symphony

The University of Wisconsin-Parkside Symphony has been dedicated since its formation in 1968 to the student formation in musical professionalism and orchestral experience. The Symphony not only offers a broad range of musical experiences, but also rewarding component of college education. The orchestra aspires to a high degree of professionalism in its concert presentations in a collaborative environment. Our programs include symphonic works by composers from the 18th century to modern days.
The Symphony is open to all University students for 1 credit. I personally invite you to come and perform with us and become part of our family.
The Symphony rehearses on Mondays and Wednesdays from 3:30 pm to 5:20 pm.
For more information please contact Alvaro Garcia.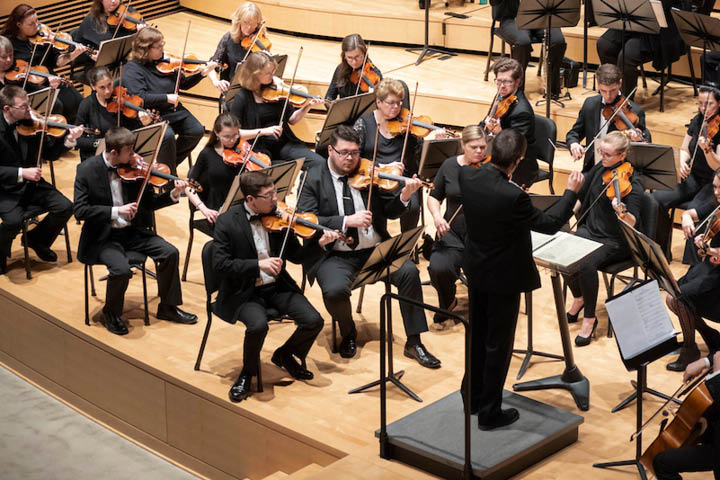 UW-Parkside Community Orchestra

As an Outreach Program of the university the UW-Parkside Community Orchestra was created to provide community musicians with an orchestral environment in which to perform. The UW-Parkside Community Orchestra is a full size symphony that includes enrolled university students as well as alumni, staff and other adult instrumentalists from Milwaukee to Northern Illinois and west of Franklin. This is a voluntary community orchestra; there are no fees but a commitment to practice is expected. Participation is open to all students, regardless of major and to community musicians by audition or invitation ONLY. High School students may become a member of the orchestra by audition (several regulations apply); for more information please, contact our Music Director. For community musicians and high school students is possible to get one university credit per semester as a non-degree student.
The orchestra plays four season concerts from baroque to contemporary styles at the UW-Parkside Bedford Concert Hall.
The orchestra rehearses weekly from 7:00-9:15 pm on Mondays.
For more information please contact Alvaro Garcia.
Learn more about Music at Parkside.