Music Ensembles
The Parkside community is well known for its musical talent from the Music Department faculty and students and beyond. In fact, most ensembles are open to students in any major, and some are also open to the public.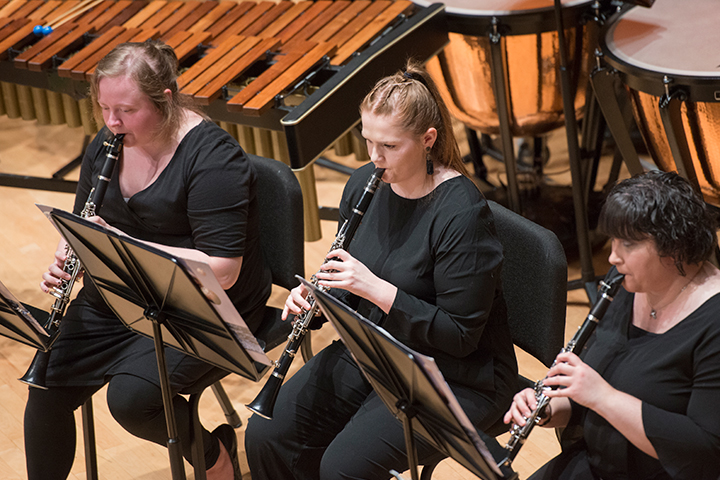 WIND ENSEMBLE & COMMUNITY BAND
Dr. Laura Rexroth

Every year, audiences in beautiful Bedford Concert Hall enjoy both masterworks and new compositions performed by the talented musicians of the Parkside Wind Ensemble and Parkside Community Band.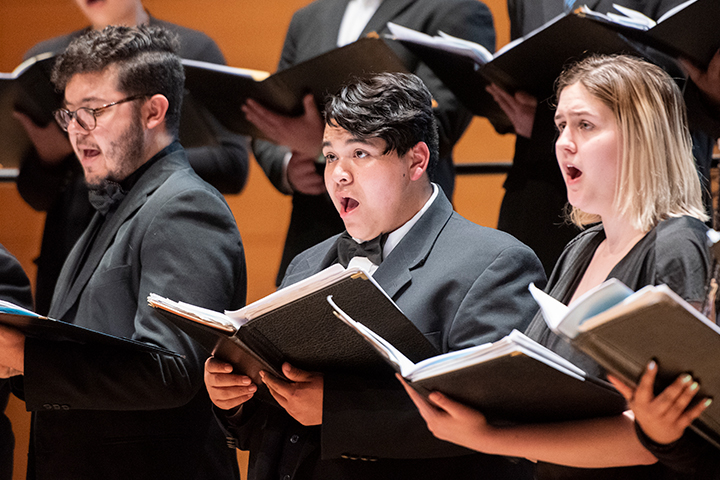 CHOIRS
Dr. James Kinchen

Choirs at UW-Parkside have a long-standing reputation of being high quality, exciting to watch, and diverse in their mix of performance selections.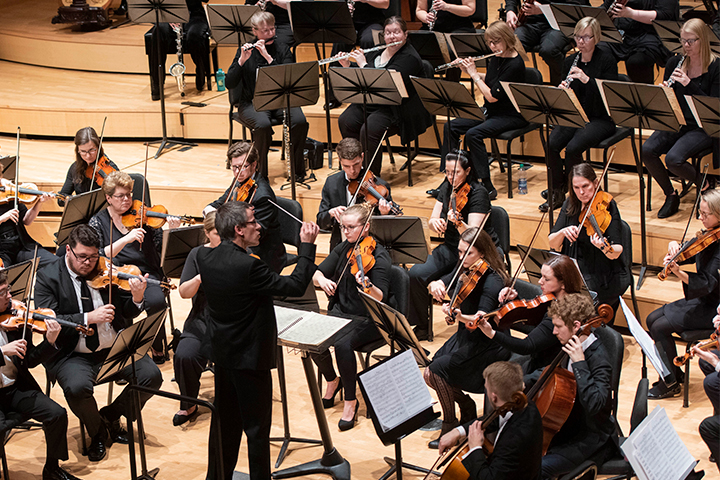 SYMPHONY & COMMUNITY ORCHESTRA
Alvaro Garcia

UW-Parkside offers a mix of symphonic works by composers from the 18th century to modern days.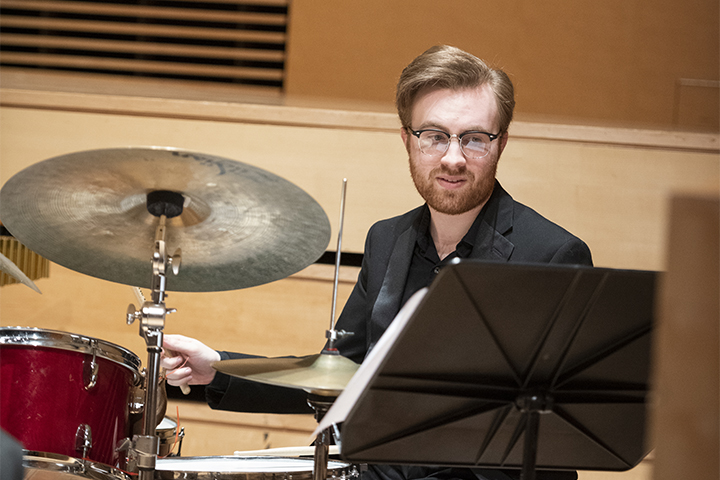 JAZZ ENSEMBLE
Russ Johnson

The band's core repertoire consists of big band selections in the tradition of Count Basie, Duke Ellington, and contemporary Jazz styles. The ensemble has the opportunity to perform with some of today's best jazz artists during the annual Jazz Week.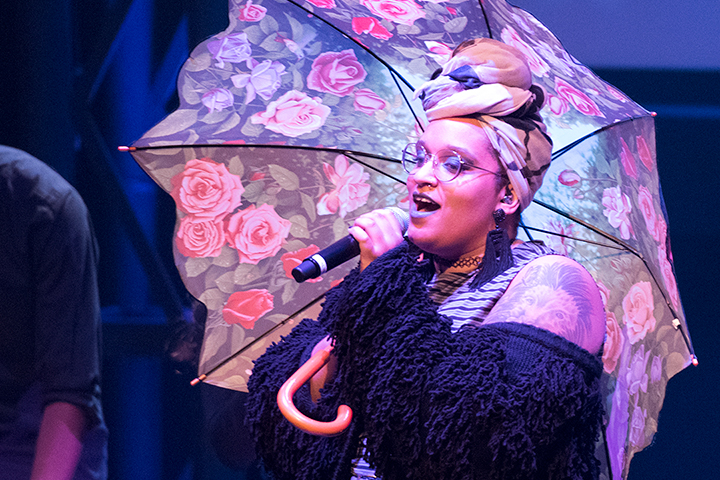 PARKSIDE RANGE
Ami Bouterse

Parkside Range is a contemporary a cappella group mastering songs from popular genres. This incredibly talented ensemble performs on campus in concerts and at special events, in the community and at private parties, and at conferences and competitions across the country.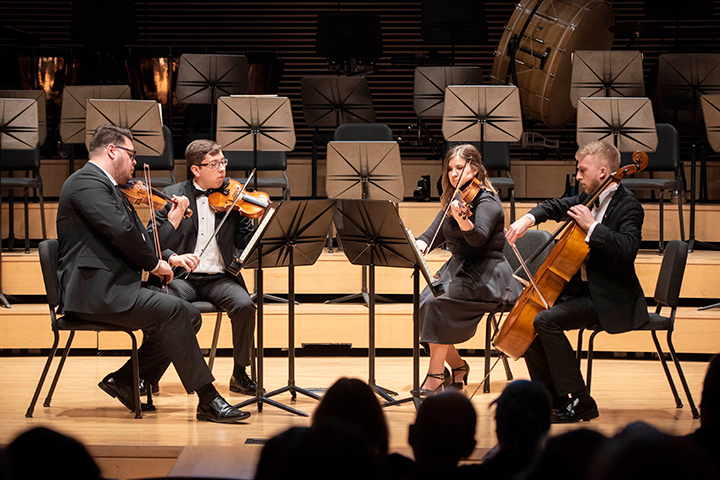 SMALL ENSEMBLES

Parkside is home to smaller ensembles to highlight the diversity of our students musical talents.