Wind Ensemble and Community Band
Laura Rexroth, conductor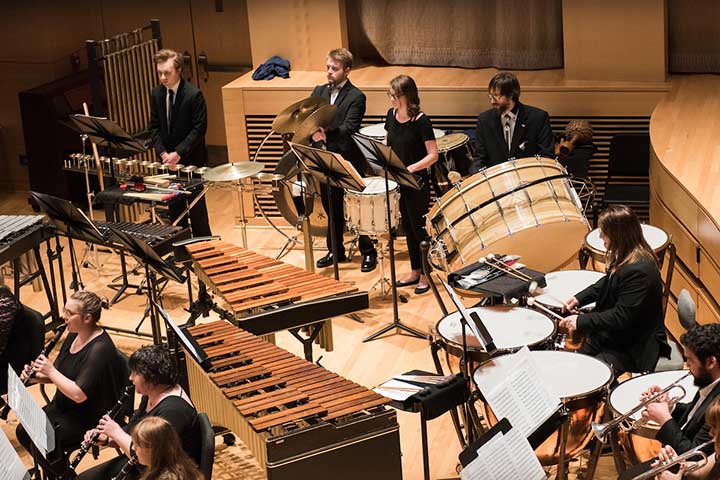 University of Wisconsin-Parkside Wind Ensemble

The Wind Ensemble performs outstanding literature for woodwinds, brass, and percussion. Consisting of non-majors and majors, this ensemble performs two to three concerts a semester and rehearses twice a week.
The Wind Ensemble plays music from all centuries – from Susato and Berlioz to Augusta Read Thomas. Repertoire consists mostly of original works for winds, with some transcriptions and popular music. The Wind Ensemble is also dedicated to new music, and has premiered works (most recently) by Tim Mahr, Ryan George, and Julie Giroux.  Most recent guest soloists and guest conductors include Jim Ripley, Ray Cramer, Ami Bouterse, Alison Hull, Russ Johnson, Suzanne Geoffrey, Dave Bayles, and James Sodke.
The Wind Ensemble is open to all University students by audition for 1 credit.
Rehearsals are Mondays and Wednesdays from 3:30 to 5:20 pm.
For more information, contact Dr. Laura Rexroth.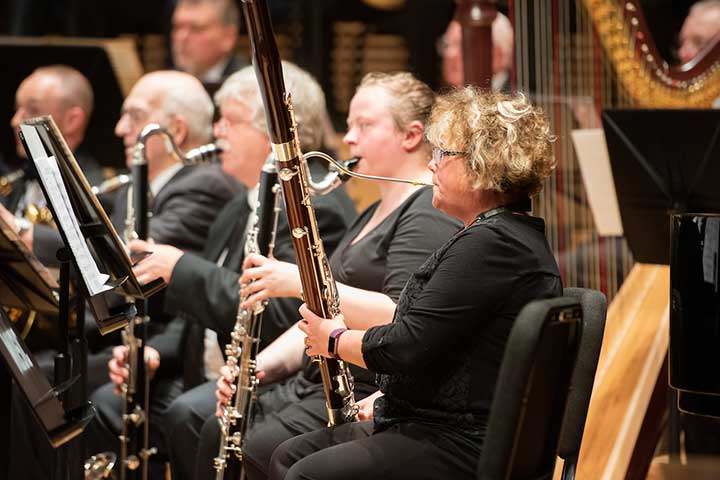 University of Wisconsin-Parkside Community Band

The UW-Parkside Community Band is a 65-member adult ensemble that performs four concerts each academic season in beautiful Bedford Hall in the Rita Tallent Picken Regional Center for Arts and Humanities. The ensemble performs original works for band, orchestral transcriptions, contemporary compositions, and popular selections.
The Community Band rehearses on Thursday evenings from 7:00 to 9:30 pm, September through April. Adult members are invited to participate on a no-credit, no-fee basis, however, University credit is also available. 
For more information, contact Dr. Laura Rexroth.
Learn more about Music at Parkside.