Living on campus is one of the easiest ways to acclimate to college life. You are located in the middle of a vibrant campus life, and are a part of the community. We also offer programs and organizations specific to the residence life community that will enrich your experience at UW-Parkside.
 
COMMUNITY LIVING EXPECTATIONS
We want every student residing on campus to feel safe and secure in their home. To achieve this welcoming environment in the Residence Halls, students living in these communities, and their guests, have a shared responsibility to know and abide by the Housing and Residential Life policies. These policies are available to view in the Residence Hall Handbook.
Please ask Housing and Residence Life staff if you have any questions.
LIVING WITH OTHERS
Having a college roommate can be a great experience that will lead to a lifetime of memories, but it takes work. Good communication and setting rules early on can help you make the most of this experience and be prepared to handle the challenges that may occur.
ROOMMATE AGREEMENT
Your Resident Advisor will provide you with a roommate agreement to help establish a set of standards for your room, apartment or suite at the beginning of the semester. Take it seriously. The agreement helps you, and those you live, with discuss important topics and work together to establish boundaries to ensure you are all comfortable living together.
TALK TO EACH OTHER
Challenging or difficult situations may arise while living with others. Good communication is the key to overcoming these challenges. We recommend speaking directly to the individuals involved about the concerns and what you are experiencing. Work together to come up with a solution that makes you all comfortable. Do not have this conversation via electronic communication or notes, as these messages are frequently misunderstood.
STAFF SUPPORT
If you have had a conversation with community members and you were unable to come up with a solution through face to face conversations, your Resident Advisor is a great resource. Resident Advisors are trained in mediation techniques and can help facilitate difficult conversations. If it involves roommates or others in a shared living space, your RA will refer to your Roommate Agreement and have a conversation with all of you. Your RA will help you reach an agreement or refer you to your Hall Director.
 
RESIDENCE HALL ASSOCIATION (RHA)
The Residence Hall Association (RHA) is very similar to student government, but it is specifically for students who live on-campus. RHA is involved in programming activities for residents.  Join us at our weekly meetings and become involved. There is opportunity for you to attend state conferences, and network with other RHA students. Their concerns may be similar to yours; experience how their processes and solutions could also work for Parkside. There is also an Residence Hall Association Executive Board if you become interested in advancing your involvement. Check your ranger email  for our weekly meeting times and locations. 
HOUSING AND RESIDENCE LIFE STAFF
All campus communities have Resident Advisors who are student staff that live and work in the halls. They plan events, build community, get residents connected to campus and are available in case of emergency. There is also a full-time professional Hall Director (HD) who has an office in the residence halls. Please take time to meet and get to know the staff they are an excellent support for you.
STAFF AVAILABILITY
RAs and your HD are available in the halls to assist residents. Reach out in person, via phone, or email.
The Housing and Residence Life office is open Monday to Friday 8am to 6pm in Ranger 36.
After office hours, if you need staff assistance, (Pike, Ranger, and Apts) please call the RA on Duty at 262-818-3096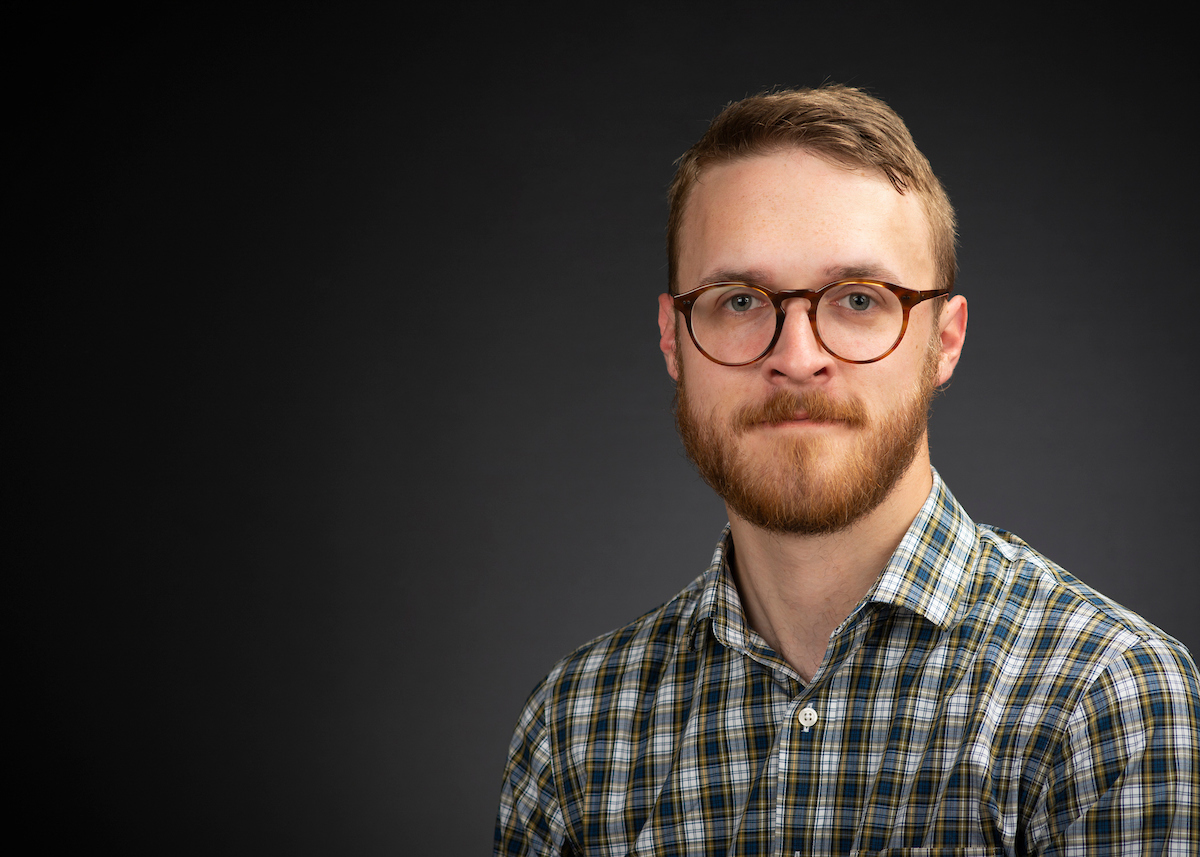 BARTHEL'S INSIGHTS
Why did I chose Parkside?   
I like to think that, in both a literal and figurative sense, Parkside chose me. I knew that I wanted to come to an institution where I would have the opportunity to work closely with students and hopefully have a positive impact on their time in college and beyond. Parkside provides the ideal size and makeup for me to do just that.
What is my favorite part of the Kenosha area?
I love the downtown area, especially near the harbor. There are a ton of great places to eat or grab a cup of coffee, and it always seems like there's something interesting going on to take part in. Being from the Milwaukee and Racine area originally, it's also been great being closer to home after several years living out of state.
What is my advice to new students?
Take the freedom that being in college provides to be the version of yourself that you might not have felt comfortable expressing up to this point. Take time to really figure yourself out, knowing that it's okay if you don't have all the answers right now. It's a big part of what these next few years are all about, and you'll have people and resources ready to help you through the ups and downs.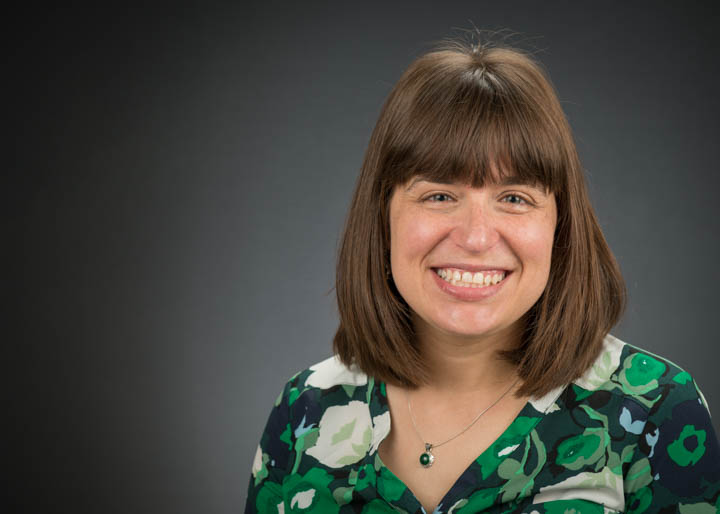 Margaret Watts
She/Her/Hers
Associate Director for Housing and Residence Life
wattsm@uwp.edu  |  262-595-2320
WATTS' INSIGHTS
Why did I chose Parkside?   
Parkside has the advantage of being a smaller institution, which allows us to cater our services more towards individual student needs and get to know them as individuals. The diversity of our campus population offers the opportunity to expand our world views and to learn to understand and appreciate our differences.
What is my favorite part of the Kenosha area?
Kenosha is situated in a beautiful part of south eastern Wisconsin, with the lakefront and farms. It has a small town feel, but with easy access to the amenities in larger cities. We have festivals, weekend farmers markets and amazing public parks. There is something for everyone here.
What is my advice to new students?
College is an amazing time for self-exploration and personal growth. Students should push their comfort zone, seek new opportunities and engage in their campus communities. You will learn as much from your out of class experiences as you will from your coursework.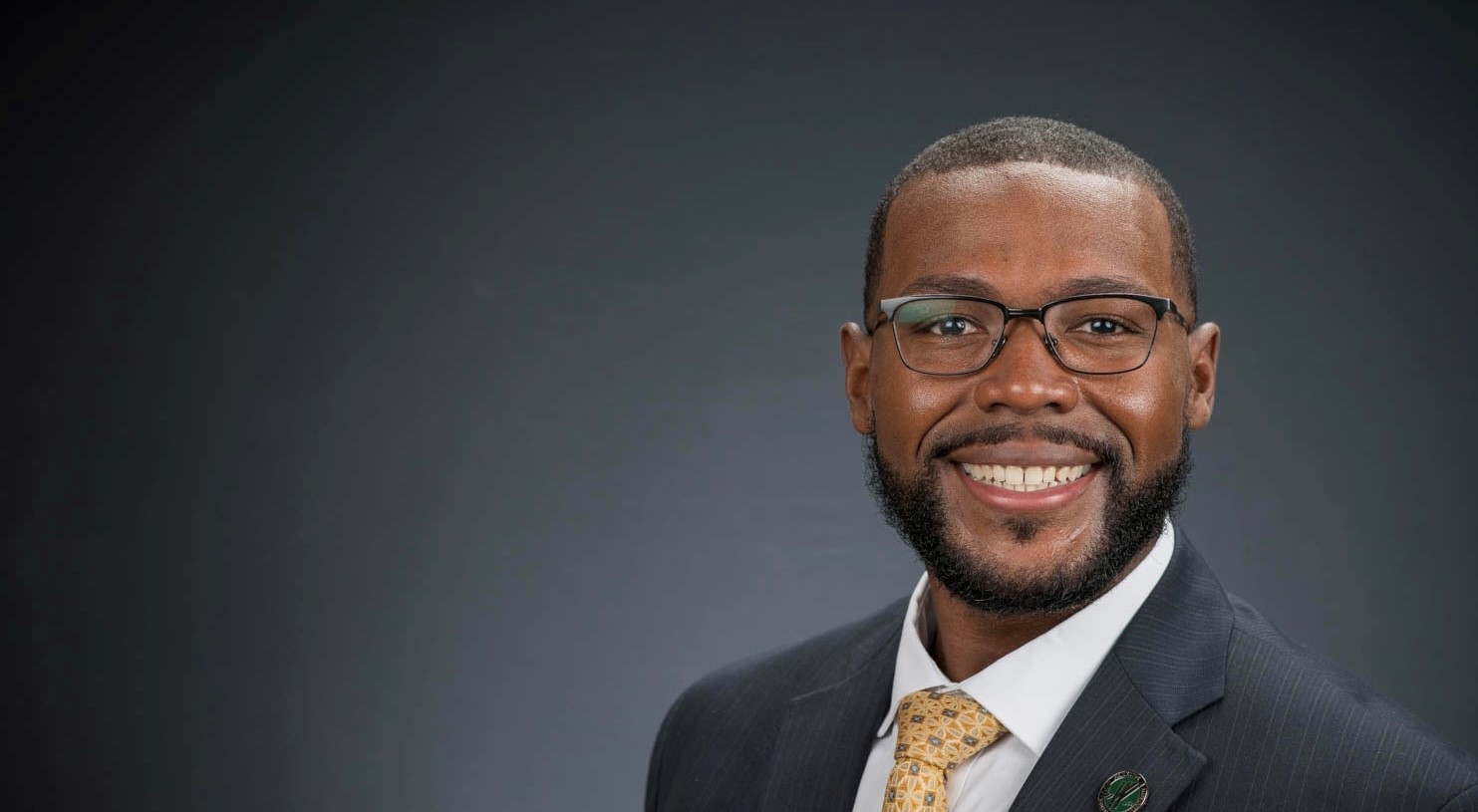 DeAndre Taylor, Ed.D.
He/Him/His
Director for Housing and Residence Life
taylord@uwp.edu  I  262-595-2320
TAYLOR'S INSIGHTS
Why did I chose Parkside?   
A foundational tenet of a UW Parkside is the intentional and student-centric approach to education. Understanding that a university education is a milestone in a person's life, working at an institution that puts the student first in the educational journey was crucial in my decision to join the Parkside family. And that is just who we are; we are a family! I wanted to be a part of the uniqueness that is Parkside.
What is my favorite part of the Kenosha area?
I appreciate the outdoors and the beauty that is nature. Our campus sits upon 700 acres of original lands of the Ho-Chunk, Miami, and Potawatomi Nations. The majesties that is campus is my favorite part of the Kenosha area. Whether winter, spring, or summer, the campus landscape transforms into a beautiful scenery.
What is my advice to new students?
In college, you will experience a lot of "life." College is a special time because you can experience moments that will shape the rest of your life. With that in mind, embrace the moment and always be the one setting the standard, not trying to achieve the standard!  Do not limit yourself nor feel a goal is too large to accomplish!