FIRE
All persons must evacuate the building when the fire alarm sounds. If you discover or suspect a fire,sound the pull station, call University Police at x2911 and vacate the building immediately. When the alarm has sounded, keep low to the floor, cover your mouth and nose with a damp cloth and proceed to the nearest exit.
KEYS & RANGER CARDS
Students are responsible for the security of their keys and Ranger Cards. The doors in Ranger Hall lock at 4:30pm on weekdays and are locked all day on weekends. You must use your Ranger Card to access the facility. Under no circumstances should keys or cards be loaned to another individual or duplicated. Doors should not be propped open or left unlocked.
If a key is lost, the following charges apply:
Ranger Hall  |  $40 a key*
University Apartments  |  $40 a key*  |  $50 an apartment key*
Pike River Suites  |  $80 a key*
* Prices subject to change due to changes in vendor prices and labor costs.
MEDICAL EMERGENCIES
Students should call University Police immediately at X-2911. If the situation is not an emergency, please call Student Health and Counseling Services X-2366.
MISSING STUDENT PROCEDURES
FOR ON-CAMPUS STUDENTS
Residence Life will notify authorities immediately when made aware of possible missing person. Those notified include University Police for all individuals and either the parent/guardian for residents under the age of 18 OR the emergency contact of students who are over the age of 18. Emergency contact information will be obtained from the information residents provide to the campus.
Any time a student believes that a resident is a threat to themselves or others; they should contact University Police immediately. If they want to report that a student is missing they can either contact the police directly or Housing and Residence Life.
PARKSIDE POLICE
UW-Parkside police officers have the authority and responsibility to investigate all crimes which occur on campus . UW-Parkside police officers enforce all Wisconsin traffic laws and issue citations which are adjudicated in the Kenosha County Court. The UW-Parkside Police Department work collaboratively with the Kenosha County Sheriff's Department, the Kenosha City Police Department, the Racine County Sheriff's Department, the Racine City Police Department and other law enforcement agencies.
Personal Security
UW-Parkside police officers conduct security checks on all university buildings and property.
UW-Parkside police officers will provide jump starts, vehicle lockouts, air for flat/low tires and 1 gallon of gas.
UW-Parkside police officers will provide escorts to individuals on campus.
UW-Parkside police will provide an engraver free of charge to engrave personal items. The engraver may be obtained by stopping by the Police Department at Tallent Hall 188.
Students can also take out insurance on personal items.
The goal of the You Have Options Program (YHOP) is to create an environment where victims of sexual assault are in complete control of an investigation and feel comfortable enough to share whatever they are able with law enforcement without fear or pressure. Victims are given three options when reporting to a YHOP agency
Reporting Options
INFORMATION ONLY
An information only report is when the victim provides law enforcement with as much or as little information as they would like. Law enforcement will document the information and provide a case number but will not go further into a formal investigation. The victim can stop, postpone or change their mind at any time or allow additional investigative steps to be taken at a later date.
PARTIAL INVESTIGATION
A partial investigation may include interviewing of witnesses and collection of evidence, along with the victim interview.
FULL INVESTIGATION
A full investigation is where all investigative procedures including a victim interview, collection of evidence, and an interview with the suspect culminates with sending charges to the District Attorney's office for review and a charging decision.
To read more about You Have Options Program (YHOP) or to file a report with
UW-Parkside Police Department visit: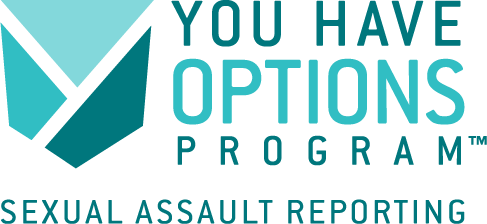 TORNADO
A civil defense siren will sound when a tornado has been sighted in the area. In Ranger Hall, University Apartments, and Pike River Suites, residents and guests are expected to proceed to the nearest gender appropriate bathroom. Residents and guests should avoid rooms and public areas that contain windows and glass patricians.