Music
If you're looking for performance and enrichment opportunities in the field of music, Parkside can help you hit the right notes! Highly qualified teaching performers with concert experience provide students with excellent training and a great deal of individual attention, since our teacher to student ratio within music major courses is typically 1 to 12, or less. Concentrations include Music Education, Music Performance, Jazz Studies and Performance, and Liberal Arts. Music students get to experience master classes with professional guest artists, too.
The music wing is located within the Rita Tallent Picken Regional Center for Arts and Humanities (The Rita), our state-of-the-art arts facility. It features large rehearsal rooms, music classrooms, offices, studios, a performance library, a technology lab, a recording booth, storage and more. The acoustically perfect Bedford Concert Hall within The Rita makes playing music or listening to it a real pleasure.
When I came here to audition for the music department, the staff was just so welcoming. And I just, I felt like I was at home still. And that sort of feeling, I didn't get anywhere else. We get to know our students really, really well. I know all of the music majors here. And it's neat. It's like family. We have over 10 ensembles that feature instrumentalists and vocalists. There's the new a cappella group. And we're going to be called the Parkside Range. There are so many practice rooms. There's never one that's not open, I've noticed being here. The most incredible facility that we have is the one that we see here. We have noon concerts that happen every week here in Bedford Hall. We also have other performances that happen during the weekends. All in all, there are about 60 concerts that happen on campus throughout the year. We offer apprenticeships to our outstanding performers who have done opera workshop productions here to be able to work professionally with Milwaukee Opera Theater. We've seen students succeed when they graduate here in the classroom by being wonderful music educators. We've also had students go on to amazing graduate school programs. We've had students going out and just doing really, really well in the professional world. So we're really proud of our student success.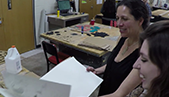 Art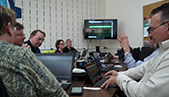 Computer Science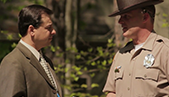 Criminal Justice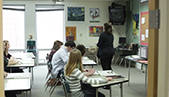 Education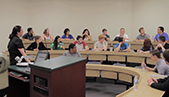 Marketing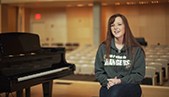 Music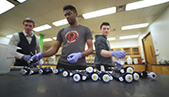 Pre-Health Programs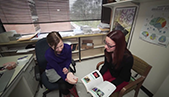 Psychology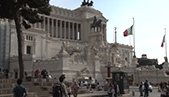 Study Abroad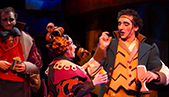 Theatre Arts