Art
Studying art opens doors. It impacts how you look at the world and its visual beauty. It provides a creative outlet that can be personalized. And it connects history, design, culture, and more into a major that can be profitable and fulfilling.

Artists like you contribute to the richness of our society through various mediums. At Parkside, you can major in art or graphic design or choose it as a minor, plus certificates are available in art history, design, and museum studies. You'll receive a background in the visual arts, along with experience in two- and three-dimensional studies, art history, and visual culture.

As an art student, you'll be able to work in well-equipped studios in the company of committed faculty who are there to help you create and learn. Additional lectures and workshops provided by exhibiting artists will complement your studio and classroom experiences.
[MUSIC PLAYING] The best thing about being an art major at Parkside is seriously the faculty. I chose Parkside because a friend of mine was going here. And he gave me a tour of the campus. And I really liked what I saw. We have professional artists who come here and do artist visits and are all just captivated by how wonderful our spaces are and how well equipped we are with our studios. We have six different dedicated studios for our art students and graphic design students. We have photography, printmaking, painting, graphic design, sculpture, ceramics, and a few foundation studios as well. We have three different art galleries here on campus. We have the Fine Arts Gallery. We have the Mathis Gallery, and the Foundation Gallery. They are a great place to display your work and see the work of other people from the local area. In the art department, we have two different majors. We have a graphic design major and an art major. And then we also have concentrations that students on the art side, more traditional side, can choose from. And those would be in 2D design, 3D design, or interdisciplinary. And then we also have certificates for students who really can't do the full credit load of a major. And those would be in art history and design. We also have minors in art areas as well, graphic design and art. Some Parkside students go on to being freelance or independent artists. Some work at schools, museums, cultural centers. Others go on to really awesome graduate programs. We have students on the graphic design side that get all sorts of opportunities. We have students who, whether they're in graphic design or in studio art, always continue exhibiting their work and making art work. And we're very proud of that.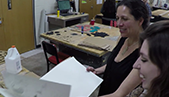 Art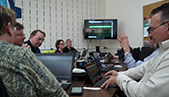 Computer Science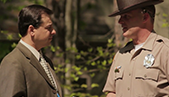 Criminal Justice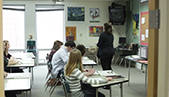 Education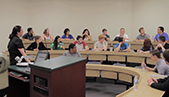 Marketing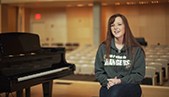 Music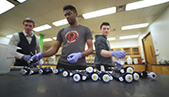 Pre-Health Programs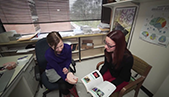 Psychology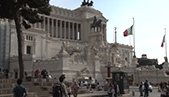 Study Abroad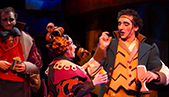 Theatre Arts