Education
The demand for skilled, quality educators is rising in Wisconsin and across the country. Joining Parkside's teacher education program can prepare you for a life-long teaching career! Practical, hands-on experience is the name of the game, as education majors enjoy many opportunities to work in PK-12 classroom settings, starting with their first education class, co-teaching with experienced mentor teachers. You'll learn about the changing demands of the education profession and how to respond effectively. You'll gain enhanced sensitivity to work well with ethnically diverse and economically disadvantaged populations. And you'll experience a collaborative, professional, challenging educational environment at Parkside, led by expert practitioners.
The teacher education program offers majors and licensure programs in elementary education, special education, and early childhood education. Licensure programs in the early adolescence through adolescence developmental level (secondary education) are also offered in a wide variety of content areas, from geography to English/language arts. There are also K-12 music education licensure pathways in general education, with additional licensure in either choral or instrumental music. Learn the best ways to help future generations learn through Parkside's teacher education program!
Hi. My name is Biri. I'm an education and Spanish major. And I'm from Mundelein, Illinois. So there's actually different majors that you can go into with the education major. So there's the elementary education major, the secondary education major, early childhood education, and special education. In the education major, you actually get that experience hands-on right away. You get to go into a classroom of your choice. And you get to go in there and co-teach. So you get a lot of help from a mentor teacher and a supervisor that actually goes in and supervises you from time to time to see how you're doing, but, right away, hands-on with the students. A licensure allows you to teach a particular subject of your choice. So with the education program, there definitely a lot of opportunities for you to teach anything that you would really want to teach, anything from music to history. So I encourage anybody that's interested in becoming an education major to come and visit Parkside. See what the education major is all about. Make an appointment with one of our advisors, and really learn about the different options within the education program.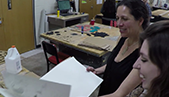 Art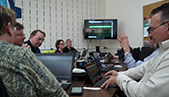 Computer Science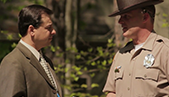 Criminal Justice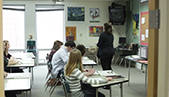 Education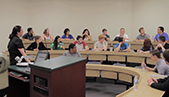 Marketing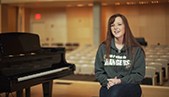 Music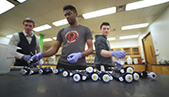 Pre-Health Programs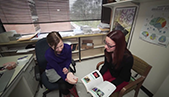 Psychology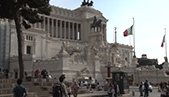 Study Abroad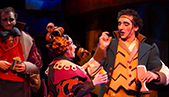 Theatre Arts