Psychology
A degree in psychology can open the doors to a rewarding career where you can use your skills in understanding the human mind, as well as human behavior, thought, and feelings. You are given a broad-based education in methods, principles, and theories and will learn how to record, analyze, and interpret data.
At Parkside you have the opportunity to specialize in an area that you are passionate about when you chose from the neuroscience concentration, or one of three certificates: mental health skills, human measurement and research, or neuroscience. Whether you choose to complete undergraduate research with one of your professors or apply for an externship program where you are placed in a local nonprofit agency or hospital, you will gain hands-on experience. This will help you boost your resume and get you noticed by employers, or when applying to graduate school. Careers in psychology are projected to increase by 14% from 2018-2028, according to the U.S. Bureau of Labor Statistics (www.bls.gov). If you are looking for a career where you can make a difference, this field may be a great fit for you.
Hello, my name is Yo-Fan Callewaert. I'm a psychology major and I'm from Racine, Wisconsin. I chose Parkside because I liked the programs that were offered here. We have a major for psychology and two minors. Minors in psychology and also health psychology. There's three certificates: mental health skills, human measurement and research, and also neuroscience. Our psychology professors are extremely accomplished. They are researchers and instructors. They are not ones to rest on their laurels. They're consistently conducting their research and then publishing their data. They're very good at getting back to us when we have any questions for the course material. They help us apply for graduate school as well for awards and internships. Thanks to funding from the undergraduate research and apprenticeship program, I've had an awesome experience with doing undergraduate research. In addition to the University of Wisconsin-Parkside, I have also been able to present research at UW-Stevens Point, also North Carolina, and I'm looking forward to presenting my research in Chicago for the Association for Psychological Science conference.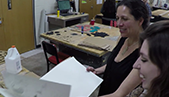 Art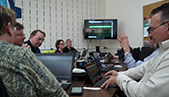 Computer Science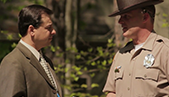 Criminal Justice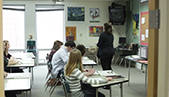 Education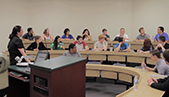 Marketing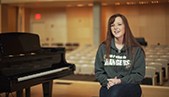 Music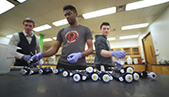 Pre-Health Programs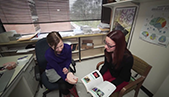 Psychology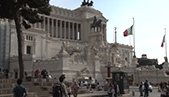 Study Abroad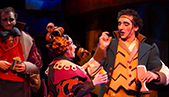 Theatre Arts