Marketing
UW-Parkside's Business Department offers a marketing major that is an exciting field to pursue for careers in advertising, sales, product management, market research, public relations, and much more.
Our marketing major is accredited by the Association to Advance Collegiate Schools of Business International. Only 30 percent of Business Schools in the nation hold this prestigious certification of quality education valued by employers.
Students also completing the Sales Certificate have earned 30 awards at National Competitions since 2009 paving the way for many graduates to be recruited by major global employers.
Students will learn in a small class environment giving them the chance to collaborate with their professors personally. UW-Parkside also has the Solutions for Economic Growth Center. This center gives the opportunity for students to find solutions to real problems affecting real companies and receive hands-on work experience. The Parkside American Marketing Association is a student-run marketing organization that also provides students with many leadership opportunities.
Many marketing internships are offered around the Kenosha and Racine area by major corporations like Uline, Jockey, and Snap-On to allow students the opportunity to apply what is learned in the classroom.
The best thing about being a marketing major would be the vast amount of opportunities you have here at Parkside. In the classroom, you get to work with actual businesses to solve problems. And even outside of the classroom, you get to work on campus internships. And even off campus, there's a lot of internship opportunities in the area. The marketing major is accredited by Association to Advance Collegiate Schools of Business, so this is an international accreditation that really only 15% of collegiate schools of business have worldwide. This accreditation holds our professors and our programs to the highest standard. PAMA is the Parkside American Marketing Association. And it's a student-run organization that allows students to take part in sales competitions, gain career experience, and it also offers them networking opportunities. So it's a great chance for them to build their resume and gain leadership experience. Small class size really comes into play in the upper level classes, where your class size really won't be over 20 students or so. So you really get hands-on learning with your students, and making those connections and relationships with your fellow classmates as well as your professors. Marketing majors have a bunch of different options for internships and service learning while they're actually still in undergraduate study. Our advisors in the College of Business will actually send out these applications from Fortune 500 companies in the area. For example, we have SC Johnson Uline, Snap-on, CNH Industrial. All of these companies want our students to come and work for them as interns. We're very in demand.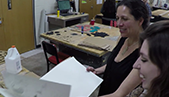 Art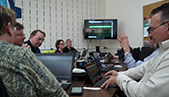 Computer Science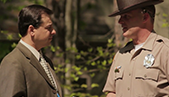 Criminal Justice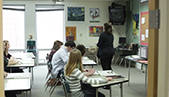 Education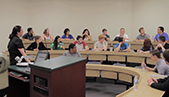 Marketing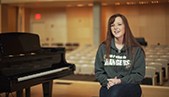 Music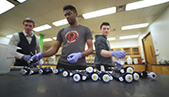 Pre-Health Programs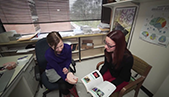 Psychology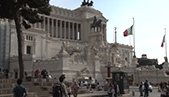 Study Abroad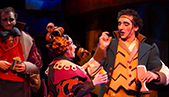 Theatre Arts