Study Abroad
Studying abroad lets you experience the world – all while gaining college credit and keeping your degree path on track. Parkside offers both two-week programs and semester-long study abroad opportunities, with exchange programs to Italy, Australia, China, Russia, Finland, and Germany. These exchanges allow you to pay UW-Parkside tuition while studying in another country – and then a student from that country will come to Parkside in return.
Heading to another country doesn't mean that you'll have to stay in school longer to finish your required courses. Instead, you'll be able to take classes that apply to your major, as long as you work with your academic advisor to keep things on schedule.
And studying abroad doesn't have to break the bank! A variety of grants are available, plus, if you apply for financial aid, some state and federal grants may also be available.
Experiencing another country isn't just an exciting trip. It also prepares you for the global workplace, showing prospective employers that you're adaptable, culturally respectful, and willing to explore new things. So, consider traveling the world with Parkside!
Hi my name is Jay Jones. I am an art major and I come from Watseka, Illinois. My study abroad experience was absolutely amazing. I went to Italy and studied art and architecture for four and a half weeks and it was life changing for me. I loved being there and it was really neat to see the way another part of the world lives. Studying abroad experience on your resume is really, really good when employers look at that. It shows that you adapted to a different culture and got a different perspective on the way that life works. Students don't have to stay any longer if they study abroad or not. I myself am getting out of school two semesters earlier than I thought I would. Through financial aid, once they find out that you're going on a study abroad, they send you extra grant money. And then through the school you can get up to $2,500 for just studying abroad. Parkside offers an exchange program where you pay the tuition that you would at Parkside and then they send you to a different school in a different country. And then that school sends a student here to Parkside. People should study abroad. It's a one in a lifetime chance and if you're doing it through a school it's way cheaper than if you go on your own. So it's an excellent opportunity that nobody should pass up on.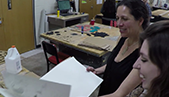 Art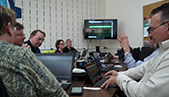 Computer Science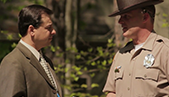 Criminal Justice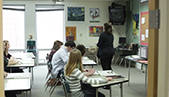 Education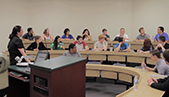 Marketing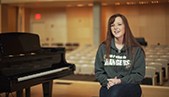 Music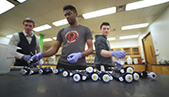 Pre-Health Programs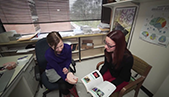 Psychology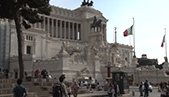 Study Abroad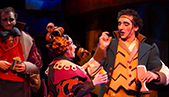 Theatre Arts