Pre-Health Programs
The fields of health care and scientific research continue to grow rapidly, and participating in Parkside's pre-health programs will help you become competent and competitive within this expanding job market.
Within the pre-health program, you can major in whatever area you want and qualify for their chosen professional health programs, with the most popular majors being in applied health sciences, biological sciences, chemistry, and exercise science. Students are encouraged to choose the major that most interests them and then we'll work with you to make sure you satisfy course pre-requisites to qualify for the professional programs.
We believe that everyone can do this and will work with you to make you competitive, not just qualified. You'll have an opportunity to participate in high impact experiences such as faculty-led research, professional health shadowing, and in-depth internships where you'll gain critical experience. All of this will make you competitive when it comes to professional health programs and graduate programs.

My name is Tyler Cairo. I am a Biological Sciences major. And I am from Kenosha, Wisconsin. The pre-health program has a very strong percentage of individuals who apply to medical school and graduate school end up going to their choice of medical school or graduate school. Compared to the nation's average of 40%, Parkside's is around 92% (currently 89%). They require you to obtain 300 hours of clinical experience in order to graduate. It kind of offers you insight into other professions. And it can also confirm whether or not you want to go into that area of interest. We have research opportunities with faculty members. There is internships that we can have. We can gain professional shadowing experiences. And these are unique things you need in order to stand out when you apply to medical school or graduate school. We have very intensive laboratory sections of the class that you take. We have cadaver dissections. We have cat dissections. So there are plenty of experiences in the lab setting that will help people who are looking to go into the medical profession to gain that experience. We also have connections out in the job setting, out the hospitals. We can gain shadowing experiences, and then also do internships. Senior year, you'll end up writing, like, a research proposal or a research grant. So they practice you, not only for the clinical side of things, but also graduate school and doing research and things like that.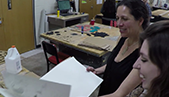 Art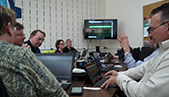 Computer Science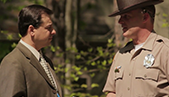 Criminal Justice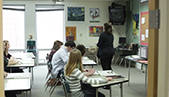 Education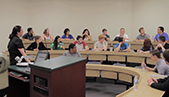 Marketing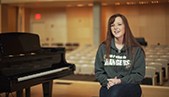 Music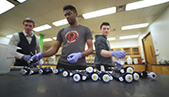 Pre-Health Programs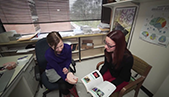 Psychology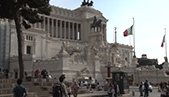 Study Abroad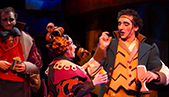 Theatre Arts